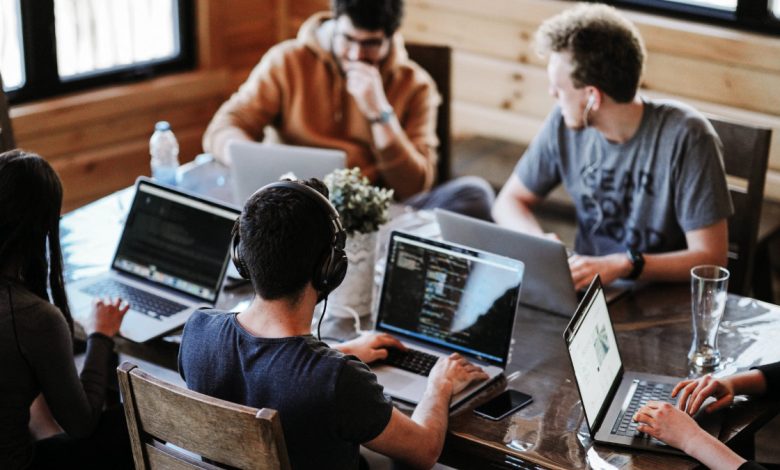 Find out why the dream of being your own boss is becoming a reality for more people than ever, and why you should have the confidence to back your own business idea.
The UK economy may have shrunk again as we entered a new lockdown. But in the world of small and medium enterprises, it's a different story. People are keener than ever to start a business – it appears that, despite the backdrop of uncertainty, they feel confident. So if you've long held an ambition to run your own business, now might be the right time to take the plunge.
That's not intended as a controversial statement. The facts bear it out. Business formations grew by 14% in 2020 to reach a new record of 772,002, according to the Centre for Entrepreneurs. A month-by-month breakdown gives further insight into how our plans evolved: at the start of the year, before lockdown, there were actually 0.6% fewer businesses launched than in 2019. By April, that fell further, to 29% down year-on-year. But just two months later, it was a different story: June saw sharp year-on-year growth, averaging 47% across the UK. That growth was consistent for the remainder of the year, even when a second lockdown reared its head.
In other words, given enough time, we discovered a new economy, adapting to new needs and priorities. It wasn't all plain sailing (when it comes to running your own business, it rarely is), but new start-ups learned to focus on what was growing, rather than what had been postponed or disrupted. With much more time being spent at home, online retail startups more than doubled, while computing equipment, sporting equipment, games and toys were all major growth areas. Even in harder-hit sectors, such as travel, new businesses found a way to grow, offering personalised and distanced forms of accommodation such as camp sites, chalets, guest houses and B&Bs. Finally, services to help people during the pandemic grew: manufacturing and retail of medical equipment, pharmaceutical goods, specialist clothing and PPE, and cleaning services.
It wasn't just about opportunity. It was about realising our own potential, too. A year of introspection, 2020 allowed us to identify our own strengths and potential contributions – giving people the confidence to move ahead with a business idea.
As we move into 2021, this trend isn't about to go away – in fact, it's going to embed itself more firmly in the national psyche. Working from home is the norm (it's estimated that, even after things return completely 'to normal', 25-30% of the workforce will work from home multiple days a week). Our regular working situation relies increasingly on our own independence, discipline, and ability to leverage our own strengths. Just what you need to work for yourself. So why not?
There's one other essential ingredient to making a business idea stick in 2021: personality. Whether you sell to end-users or other businesses, customers have realigned their priorities, and they increasingly look for more than just a well-priced product. They want suppliers who offer a real sense of purpose, where the personalities of their employees – and their ambition to make a real, positive impact on society as well as a profit margin – shine through. SMEs, of course, have bags of personality – use that to your advantage. Clearly define your purpose and vision, embed responsibility in your company's culture, and always maintain a human connection with your customers – and you could make this the year your business takes off.