Looking for some cutesy and useful top-up gifts for your friends and relatives? Look no further for an array of stocking filler ideas for the beauty inclined and glamorous people in your life.

1. Mini Faace mask collection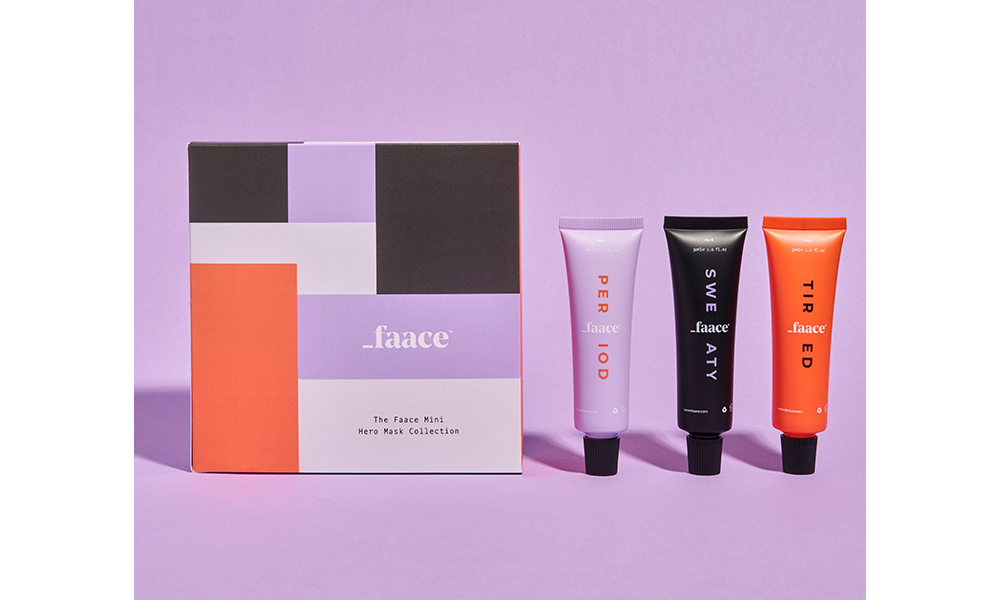 A cost-effective and useful taster pack from specialist facial mask company Faace. The three cult favourite masks are in 30ml bottles for up to 10 applications.
These small bottles are a perfect filler for ladies that want to try a new approach to skincare. Great for a sample pack or to introduce your family to a new brand and beauty methodology.
Find out more at wearefaace.com
2. Body Wash Travel Set by Faith In Nature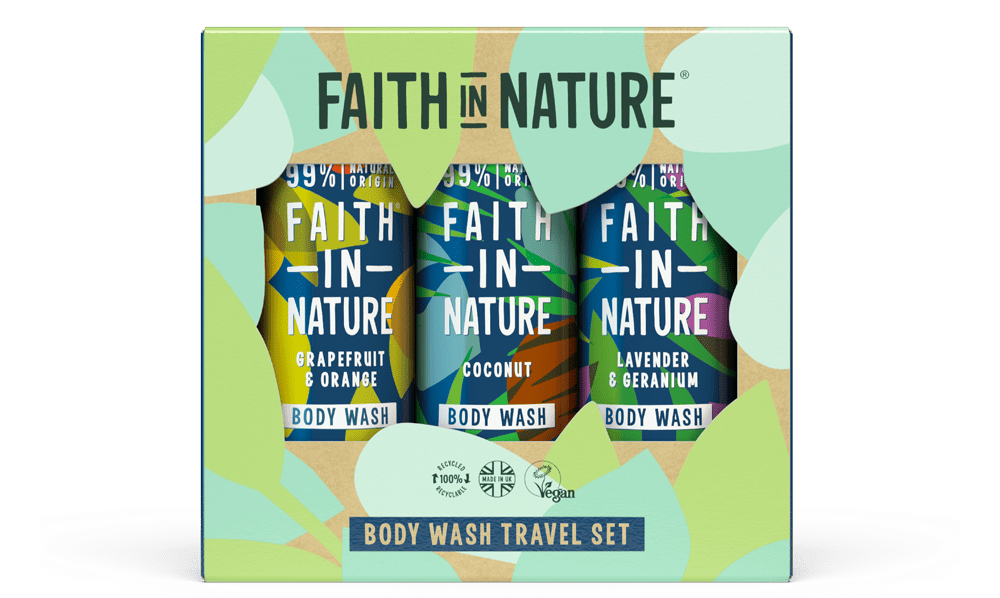 This compact trio of award-winning body wash minis is a great way of trying a range of fragrances. Packaged in 100% recycled and recyclable bottles and 100% vegan, it contains their Coconut Body Wash, Grapefruit & Orange Body Wash and Lavender & Geranium Body Wash.
These minis are perfect for travel or keeping in your gym bag. Their team have also ensured that these products are suitable for all skin types.
Find out more at faithinnature.co.uk
3. Sensory Retreats Double Treat Box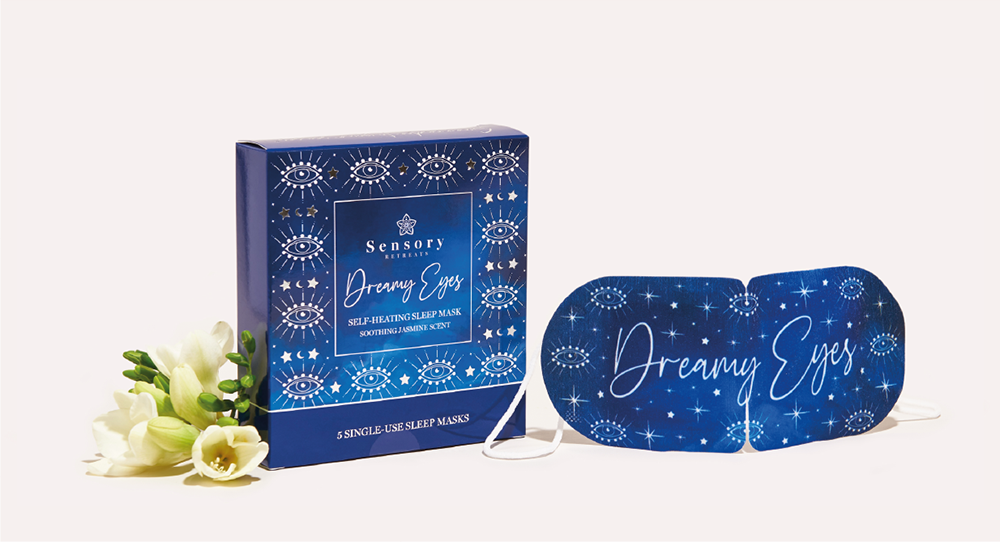 Each beautiful gift box contains two soft and velvety eye masks that heat up when placed over tired eyes. They also contain aromatherapy scents and blackout properties so they can be worn overnight and reused without the heat time and time again.
You will also get a complimentary meditation guide and Crystal Singing Bowls music download for complete wellbeing this Christmas.
Find out more at sensoryretreats.com
4. Peacci glitter nail polishes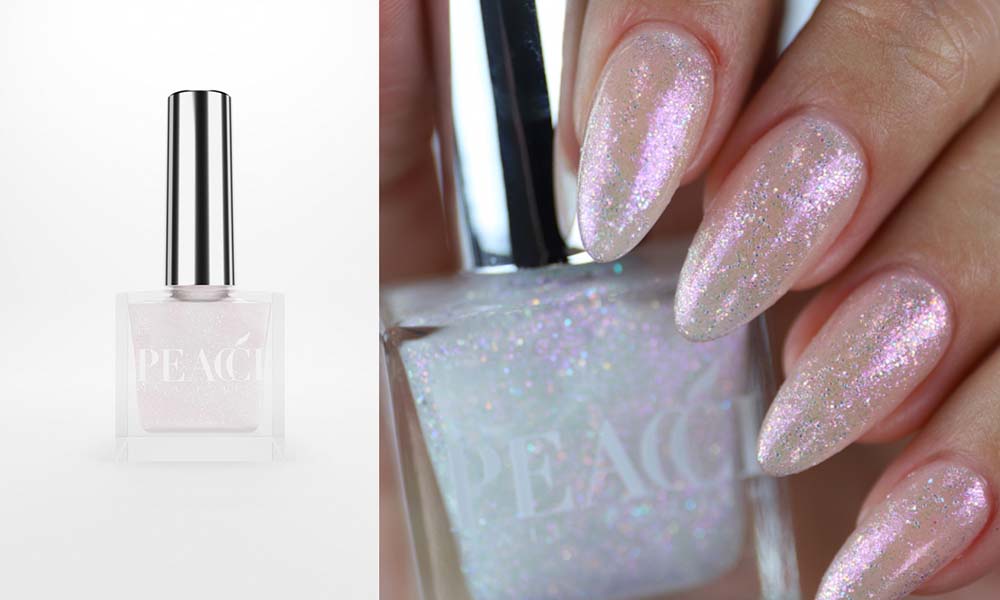 Beautiful shimmers and glitters are perfect for the festive season. These highly pigmented, vegan and cruelty-free polishes are all designed to stun and amaze friends and family this Christmas. Plus, they are certain to revive your passion for nail couture.
Peacci have designed a sparkling range of nail polishes, including Opal, Soho and Stargazer.
Find out more at peacci.com
5. Manifesto Beauty Supplement Gummies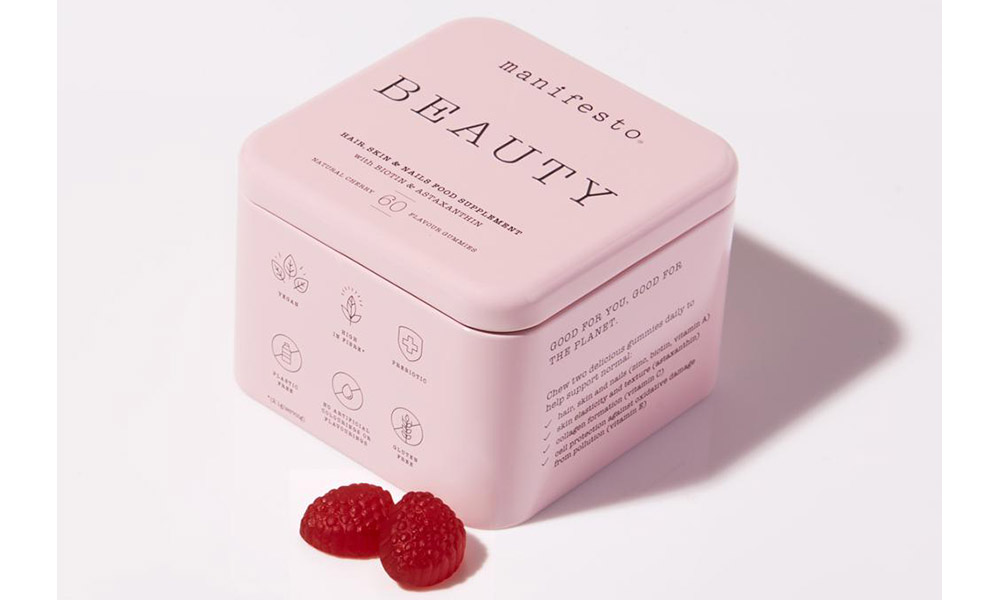 Discover the perfect way to kick start the new year and get you into healthy habits after the festive season.
High in fibre whilst being low in sugar, Manifesto gummies are designed to support a healthy gut, while feeding your skin and supporting hair and nail growth. Why pop a pill, when you can chew on a tasty gummy instead?
Manifesto gummies come in a delicious cherry flavour, but unlike those chocolate coins you normally find in your stocking, they're actually designed to be good for you.
Find out more at manifesto-nutrition.com
6. fiils reusable gift set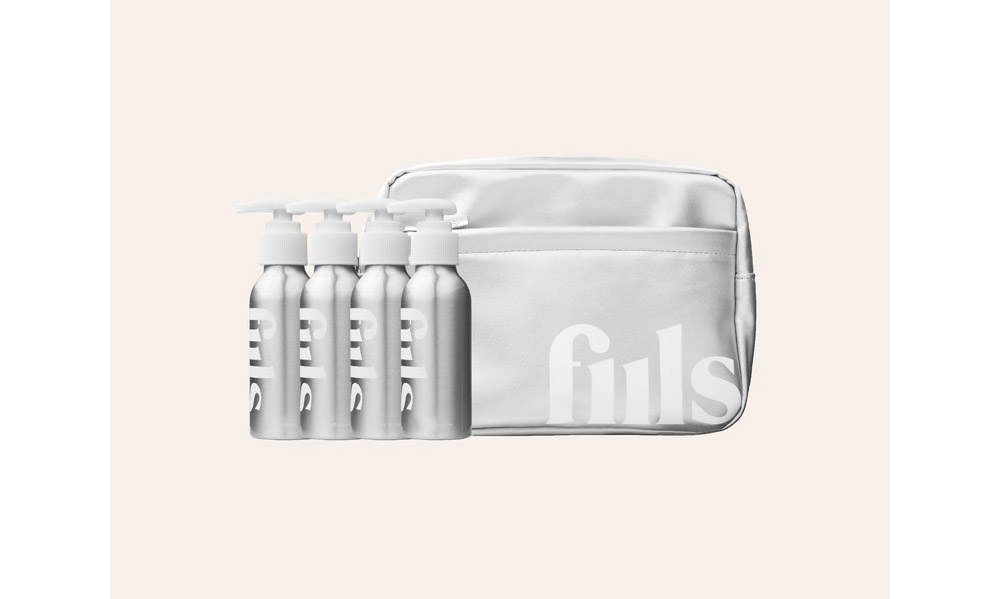 Perfect for your sustainable on-the-go needs, fiils make refillable and reusable beauty products that last.
These 100ml mini bottles come in the signature Fiils colour selection of rose gold, silver and copper, for a suitably festive touch, and include a shampoo, conditioner, body wash and body lotion.
Housed in the brand new fiils Silver Washbag. Made from 100% recycled material, this is truly a gift that you can feel good about giving this Christmas.
Find out more at fiils.co
7. Nature's Spa Lavender & Neroli Collection by Tisserand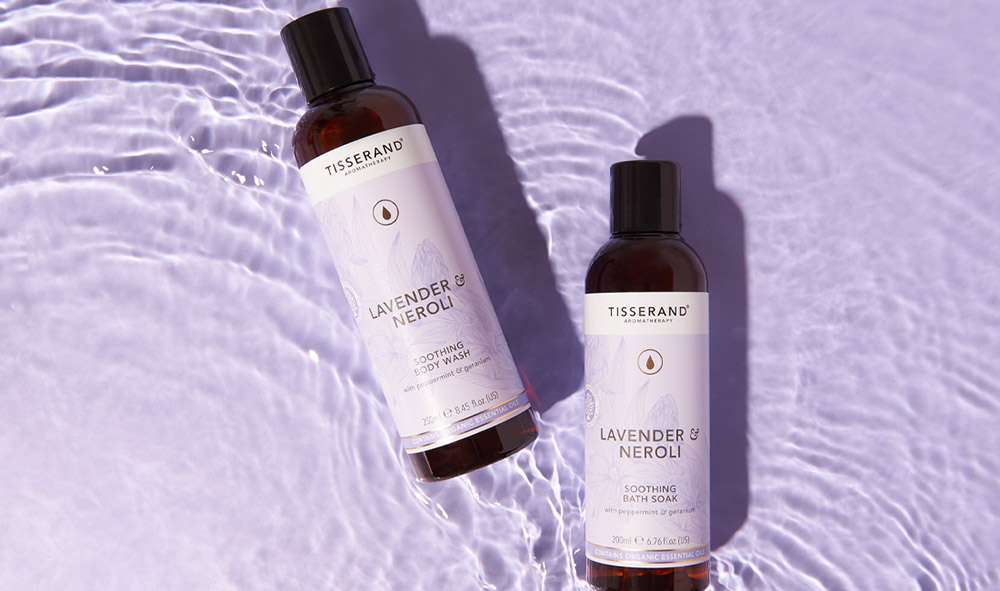 This is the perfect pampering gift. These expertly blended organic oil-enriched formulas are designed to melt away tension and support your wellbeing holistically.
Inspired by the gentle movement of nature and how it can carry scent, choose from a selection of feel-good, fragranced wellbeing treats for bath and body.
These are available in a body wash, body lotion, bath soak, hand wash and soap bar.
Find out more at tisserand.com
8. Scherzo Fragrance & Bodywash Gift Set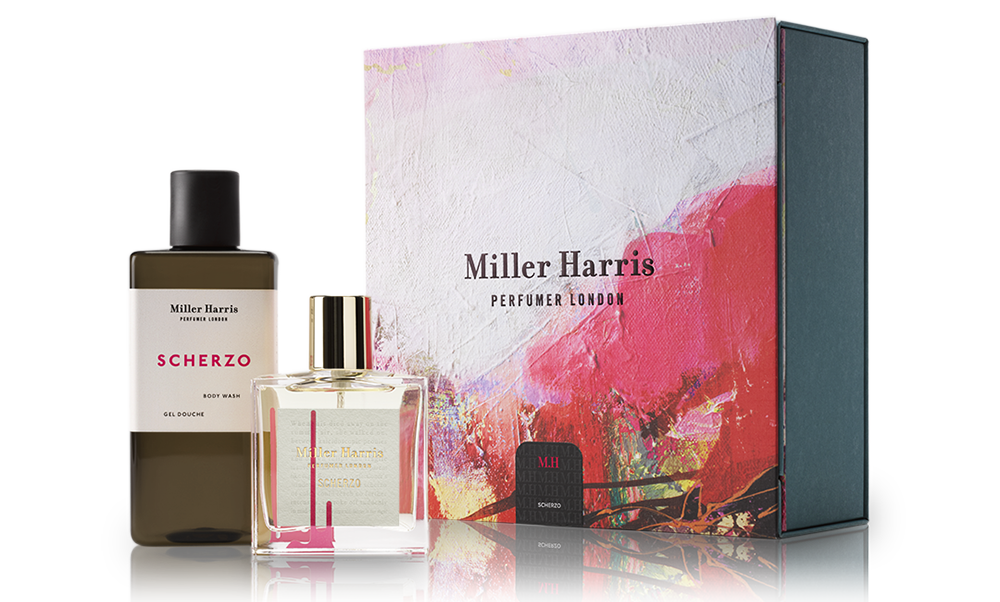 Indulge in a festive celebration of Scherzo's bestselling fragrance.
An intensely vibrant scent, full of colour, depth and a rush of sweetness, Scherzo captures a multitude of blooms: dark red rose, clouds of peony, sunny yellow narcissus and crisp white pittosporum.
Truly is a rich fragrance, offset by sweet tangerine, Scherzo eloquently captures the sense of a confectioner's window.
Find out more at millerharris.com
9. Peep Club Festive Kit, Wand and Eye Balm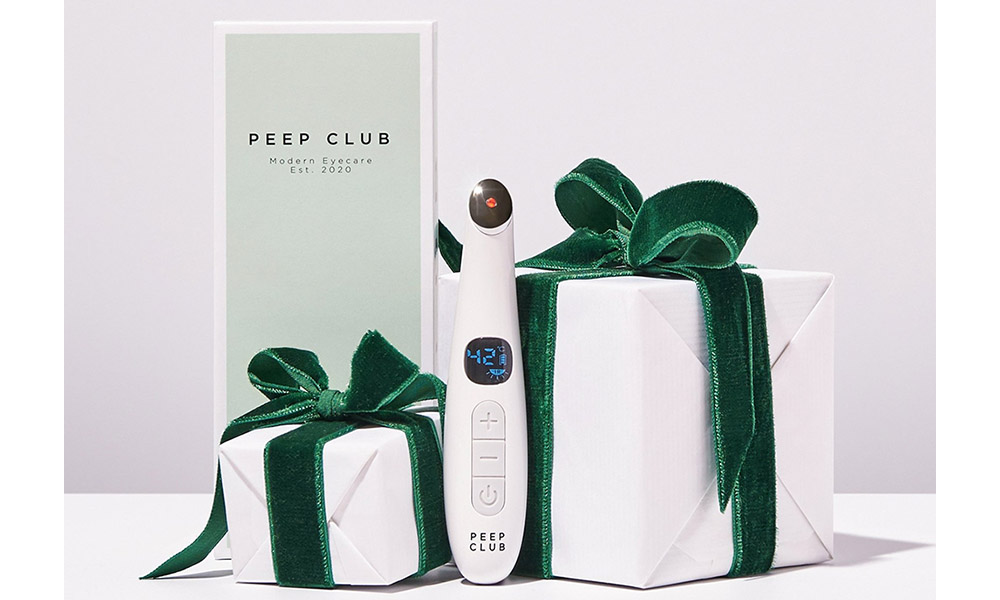 Perfect for anyone in need of some extra sparkle this season. The Heated Eye Wand is a dual-purpose Dry Eye treatment and cosmetic tool that combines a warm compress, gentle massaging and red LED light therapy.
These three features work together to help with dry eyes for naturally brighter, whiter and more comfortable eyes. They also help reduce puffiness and firm the whole eye area.
Find out more at peepclub.co.uk
10. Skin Sapiens Winter Set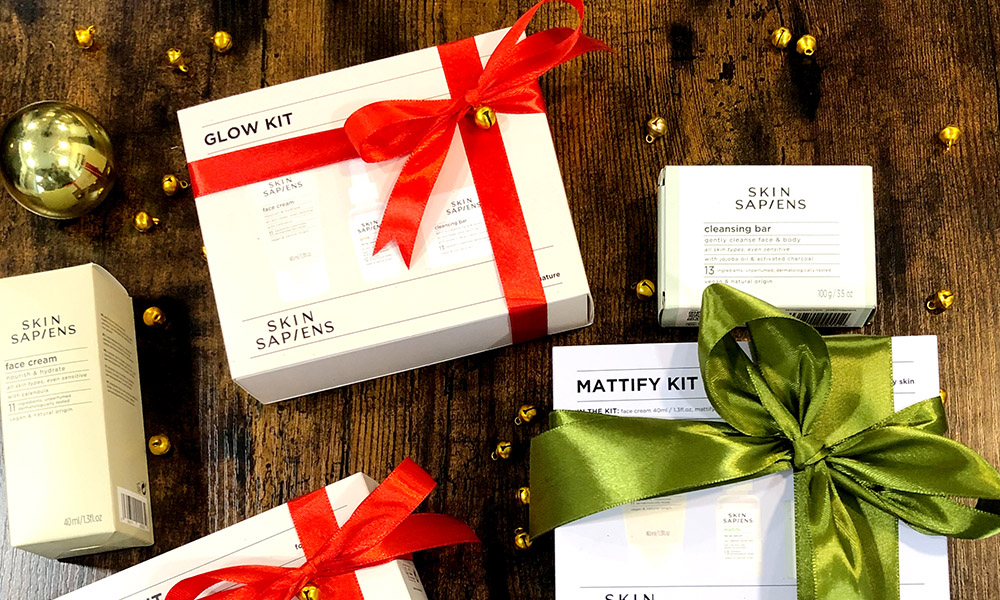 As skin gets drier and tighter during the winter months, conscious skincare brand, Skin Sapiens have put together their Winter Set for hydrating and nourishing your skin during the winter months.

The gender-neutral products are gentle enough to be used on all the family, including children and during pregnancy.

Products included within the set are the Face Cream, Lip Balm & Hydrate Facial Oil; perfect as your winter skincare survival kit.
Find out more at skinsapiens.com
To see your company in any upcoming features we are arranging please email laura@hurstmediacompany.co.uk or editorial@hurstmediacompany.co.uk