Advertisement
Show your furry, winged or scaly friends how much they mean to you with these pet and animal must-haves
Your best friends deserve the very best your money can buy – here are some ideas to keep them healthy and happy.
Staycations for both you and your furry friend with Darwin Escapes
A FAMILY HOLIDAY ISN'T FULLY COMPLETE unless the whole family can come along. So what better way to treat your four-legged friend (and you!) than heading on a staycation packed full of outdoor adventures and new places to explore.
Darwin Escapes offers a range of pet friendly resorts and ownership locations across the UK. Whether it's a traditional seaside destination, so your four-legged friend can run across the sandy beaches, or a luxurious retreat surrounded by nature and woodland walks, Darwin Escapes have a resort suitable for you and your pooch.
Some of Darwin Escapes' pet friendly accommodation can sleep up to eight people and all have fully-fitted kitchens, perfect for your self-catering needs. If you're looking for a relaxing escape, then snuggle up together in the cosy lounge area. Some lodges even come with their very own hot tub, although these are for the two-legged members of the family only.
Their award-winning, Keswick Reach Lodge Retreat in the Lake District even has a dog washing facility to ensure that after those long walks exploring your pupper can feel as refreshed as you.
If you'd like to make your stay with Darwin Escapes a more permanent holiday location, they have eight ownership resorts to choose from. You can own and enjoy your very own escape
For more information: Click here
---
Love Garden Birds; Flocking to help declining wild species
THE UK'S WILD BIRD AND WILDLIFE POPULATIONS are sadly continuing to decline. This is due to pressure's on habitat and food supplies, farming techniques and changing weather patterns. This has seen some of the UK's most loved bird populations decrease by up to 55% since 1970 (Defra 7 Nov 2019) and Hedgehog populations decline by 50% since 2000 (PTES Study 2018).
By turning your garden into a haven for wild birds and wildlife we can all work together to reverse these heartbreaking trends and ensure that these wonderful creatures are here for future generations.
Love Garden Birds are passionate about helping the UK's wildlife and want to ensure customers are provided with an affordable option to feed garden birds great quality food at the UK's cheapest prices.
The organisation are proud to be the first bird food company to offer all their big bags of mixed bird seed and sunflower heart seeds in recyclable paper packaging to reduce the use of single use plastics. Love Garden Birds continue to be committed to eradicating single use plastic from their business within 2020.
As well as the widest and best priced range of bird food and accessories in the market, the team have a comprehensive range of hedgehog and wildlife products at the best prices in the UK.
For more information: Click here
---
Capture the character of your pet with a stunning portrait
PAINTED PAWS turns your favourite photos into treasured works of art.
From bold and colourful, black and white or anything in between, the talented team have a style to suit you. Whether it's a picture of your fur baby, a gift for a friend or a special portrait to commemorate treasured pets who we hold dear on our hearts but are no longer in our arms, Painted Paws can help you.
From the dedicated and personal customer service to stunningly detailed and realistic portraits, Painted Paws endeavours to give every single customer the 100% satisfaction they deserve.
It all started with a lady, two dogs and too many paintbrushes to count. Now four years on, Painted Paws have brought treasured pieces of art to thousands of homes around the world. Prices start from just £20 so why not order today?
It couldn't be simpler, all Painted Paws needs is a clear photo of your pet (or pets), you can upload this to the easy to use website, and choose your preferred portrait style.
You can also order by speaking to the friendly and helpful customer service team where they will be happy to help you place your order and even happier to send it out to you for you to hang in your home and enjoy always! So you will have a beautiful, one of a kind pet portrait to cherish forever!
For more information: Click here
---
Gudog: Providing vetted sitters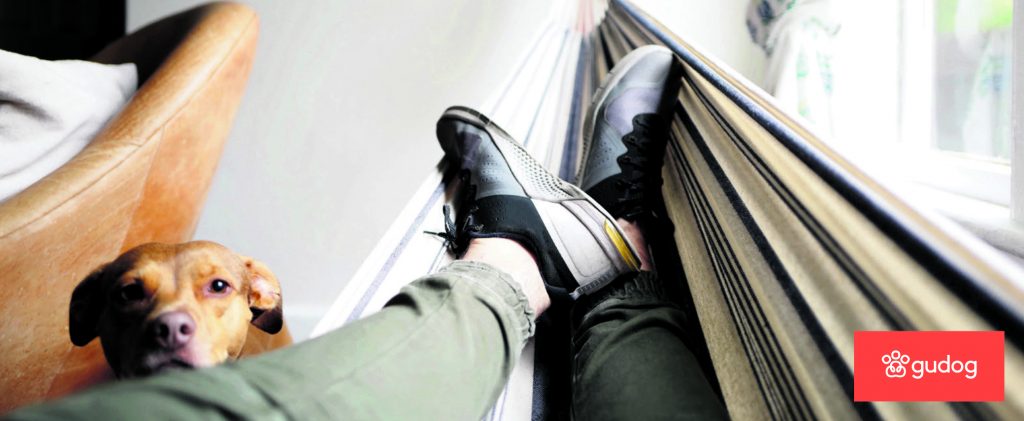 GUDOG is the best alternative to dog kennels; a platform which matches dog owners with trusted dog sitters and walkers in their area.
Using Gudog enables your beloved dog to receive one-on-one care and attention in a home from home while you are away.
Not only will your dog be treated like a member of the caregiver's family, you can have total peace of mind when booking through Gudog, knowing your pet will be protected by emergency veterinary coverage and 24/7 customer support.
You can easily search local caregiver profiles, message them to book, and pay securely in the Gudog app; it's that simple.
Sign up today and join thousands of happy dog owners across Europe who are using the Gudog app to find excellent care for their furry friends.
For more information: Click here
---
Stylish and functional dog coats for all occasions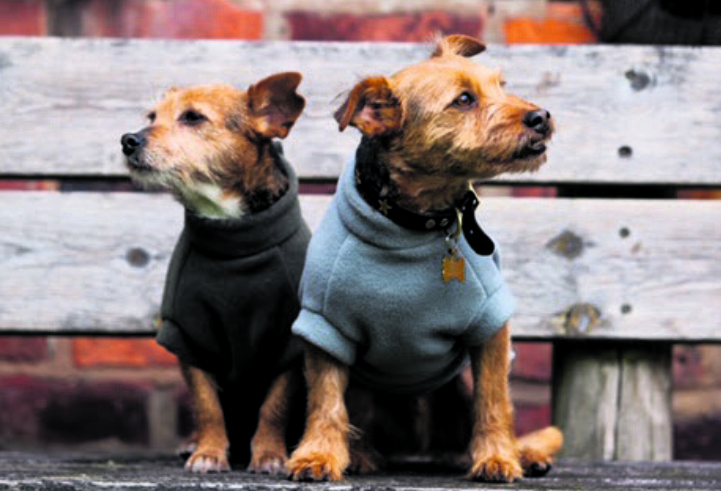 STIX DOG COATS are water resistant, fast drying and highly breathable. These functional everyday dog coats are made from soft Polartec fleece which is not only durable but made from recycled plastic bottles.
Any dog owner would agree that a well-fitted practical dog coat is fast becoming an essential item for those who love the great outdoors or a stroll through the town.
STIX make coats for all dog breeds of any shape and size, keeping our four-legged friends warm, dry and happily on the move whatever the weather. Each coat is made in England and produced in three staple colours, navy blue, light grey or earth green and fitted with their signature neon zips. In addition to making it easy to put on and take off you will always spot your dog wherever they are in the park. Ensuring your dog stays warm, clean and looking great all year round.
STIX customers say:
''It's exactly what I've been looking for…. we wash and wear it all the time…''
''Really easy to zip on and off… so stylish, and keeps her warm and dry, it's amazing!''
"Lovely quality and fit. Easy to clean and the only coat my dog has ever enjoyed wearing!"
For more information: Click here
---
Paw-fect getaways for adventure seeking pooches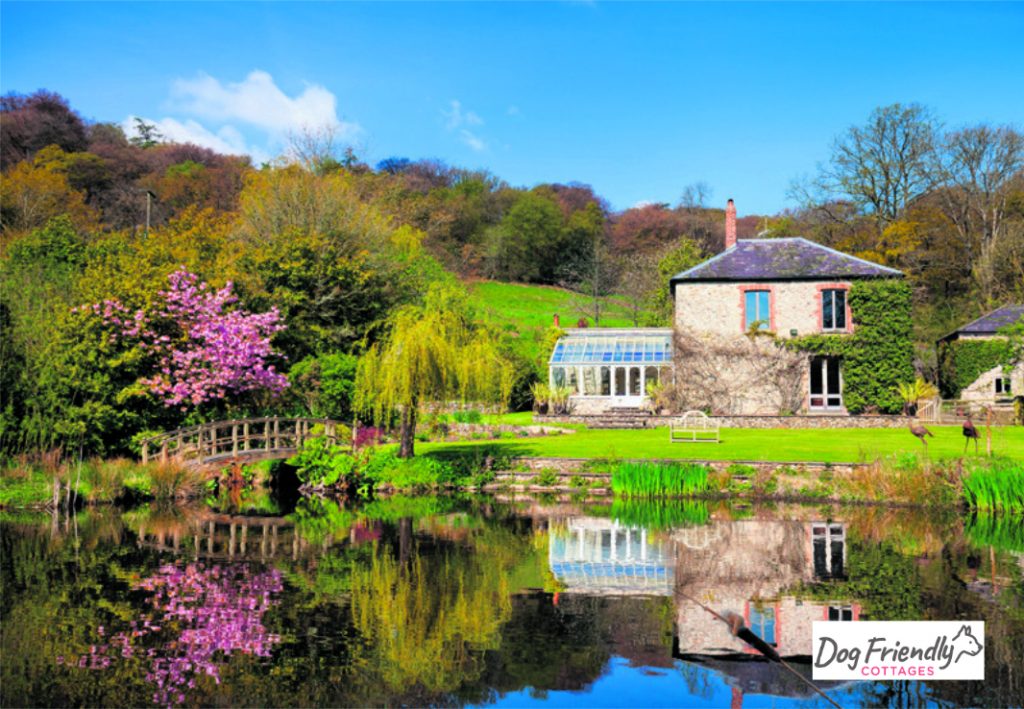 ARE YOU IN THE MOOD for a holiday but can't bear to leave your dog behind? Our furry friends love exploring new scenery just as much as we do. So instead of leaving them at home, head to Dog Friendly Cottages.
With over 36,000 pet-friendly cottages, from Scotland's mysterious lochs to Cornwall's golden sands, make Dog Friendly Cottages your first stop for a holiday home. Whether you need a safe coastal cottage with an enclosed garden or a large log cabin with acres and acres of walking space, the team are sure to have a property that your dog will go barking mad for.
Sleeping anywhere from two to over 30 and all self-catering, at Dog Friendly Cottages you'll always pay the lowest price. Forget long haul flights and hotels without those necessary doggy extras. Instead, uncover the UK landscape, with your four-legged friend, from your home away from home.
For more information: Click here
---
The doggy diet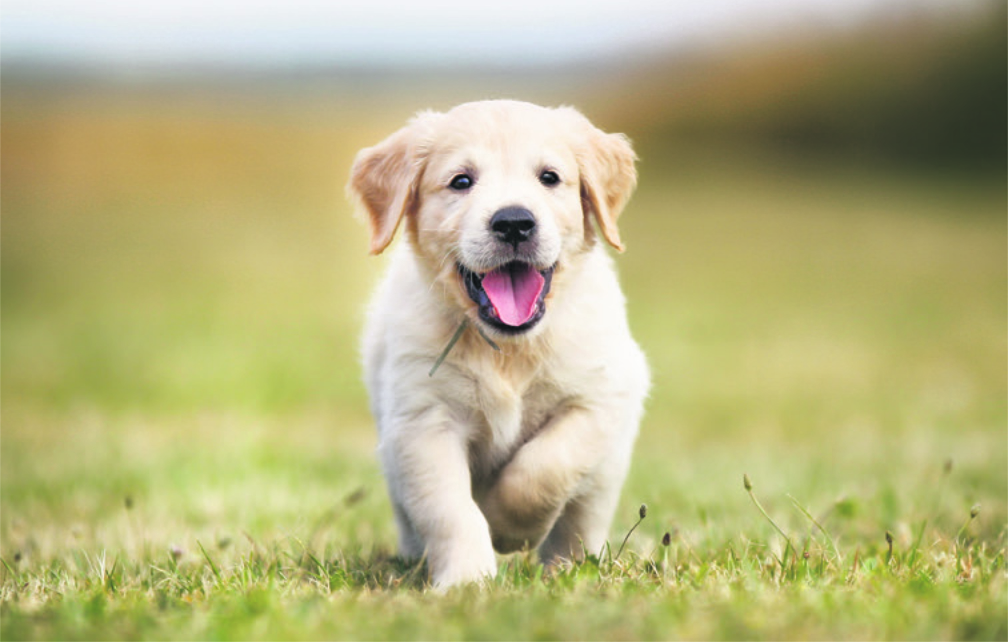 AS RESEARCH INTO basic and applied nutrition has expanded our knowledge of canine nutrition, we now know that a balanced diet must also include an appropriate amount of minerals, vitamins, certain essential amino acids from proteins and essential fatty acids.
Most pet foods we see today are a far cry from the original diets of dogs and from this mismatch, many of the modern-day chronic diseases in our domestic pets have emerged. Dogs have evolved and physically differentiated quite substantially over time, however, this does not mean they are as diverse on the inside.
Following popular demand from customers, the new CytoPet® range for dogs has been designed with the same attention to detail and quality of ingredients as their human products.
CytoPet® use the highest level of human- grade raw materials in all products because they believe that dogs need the same quality of food and supplements as we do. In fact, they are less evolved than we are from their origins and therefore have an even greater need for wild-type food and natural form vitamins and minerals.
The new CytoPet® range offers essential nutrients to your dog's diet including: Doggie Multi, Omega, Eat Your Greens, Dophilus and Joint Support.
For more information: Click here
---
Be:Loved – Proper pampering from palm to paw

BE:LOVED is a luxury but affordable British pet care brand that believes that the best relationships are based on trust, love and respect.
Inspired by an old farmhouse animal husbandry book, the founder's family used to create cures for their stock using nothing but the hedgerows and nature's harvest.
They compiled a treasure chest of recipes from soaps and shampoos to help farmers clean grubby hands and paws, to moisturising balms for callouses – and absolutely everything was natural.
"We used and reimagined these recipes for our four-legged friends to create a luxurious range of products to help care for and delight pets and pet- parents alike," says owner Carina Evans.
Be:Loved's stylish range of soaps, sprays and balms are perfect for everyday care and pampering alike, to sooth, nourish and protect.
For more information: Click here
---
Dog Rocks – stop pet urine burn marks on your grass… naturally!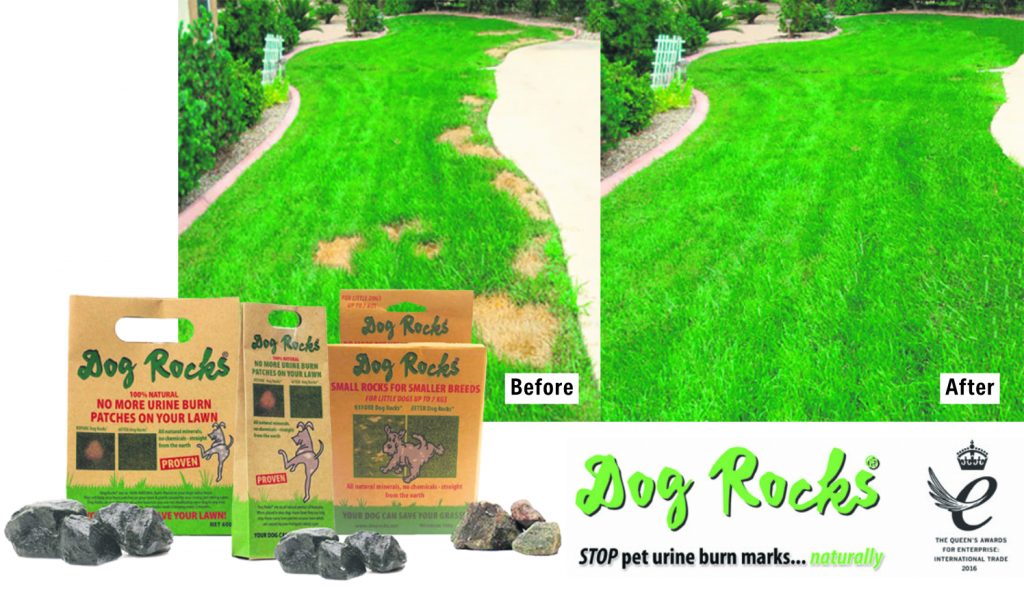 WHILE HAVING A WELL-TRAINED dog is good for your carpet, it's sometimes not so great for your garden. Dog Rocks can stop pet urine burning your grass naturally and is endorsed by vets and pet owners worldwide. Simply put one pack of Dog Rocks in your pet's water bowl and say goodbye to brown urine burn patches. There is no change to the pH balance of your pet's urine or drinking water and there are no harmful side effects, only a perfect lawn.
Dog Rocks loves to hear customer stories. One review reads: "I have been using them for years now, my grass is the envy of all my friends and my husband is happy as the lawn is in great shape."
For more information: Click here
---
Award-winning, all natural treats for your pooch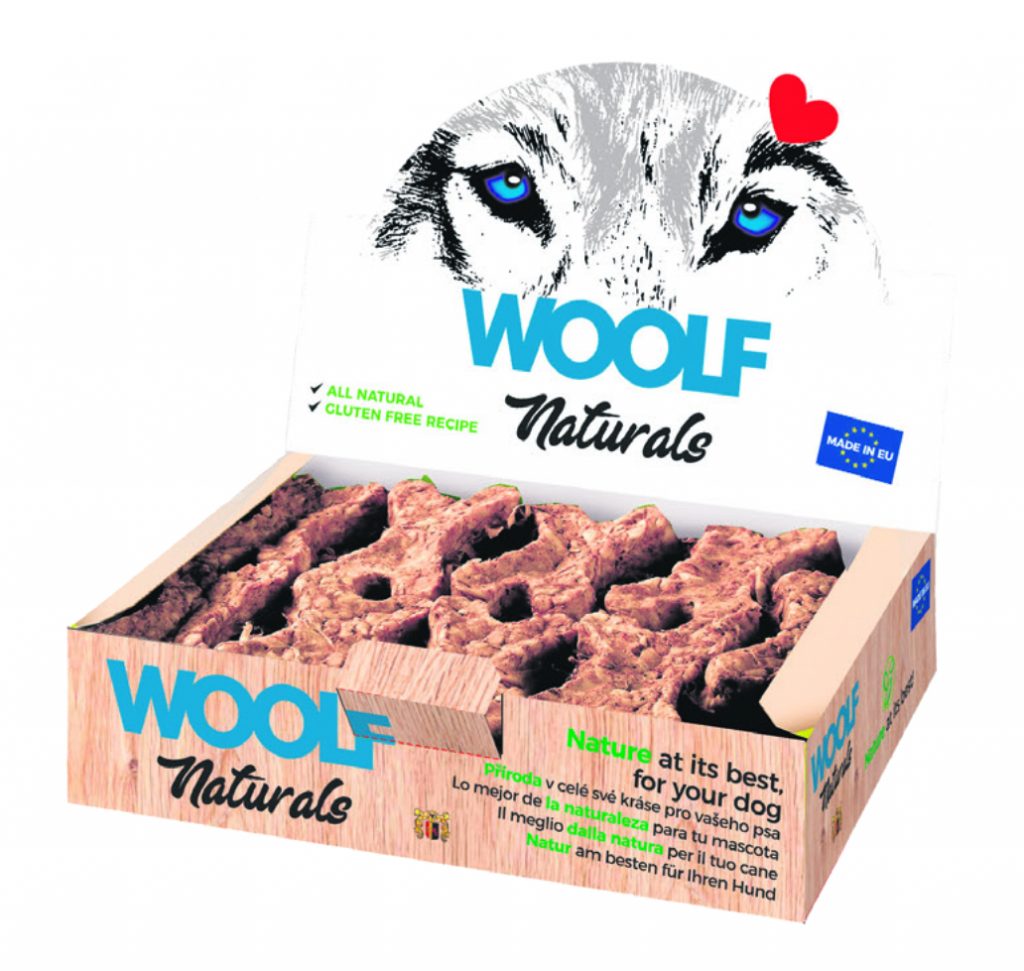 THE WOOLF SNACKS RANGE is designed for dogs of all sizes. With 37 different flavours to choose from your pooch will not be disappointed. These snacks are made of 100% high-quality protein sources to provide the best quality and nutritional intake. The WOOLFIES range is made up of seven different types of bones, brushes and sticks designed to maintain the oral health of your pet using all natural ingredients.
The WOOLF Naturals range are gluten free complementary treats that help control and maintain the weight of your dog.
All WOOLF Snacks are certified HACCP, BRC, ISO 22000, ISO 9001 and are free from chemical additives, preservatives or dyes.
For more information: Click here
---
Keep a spring in their step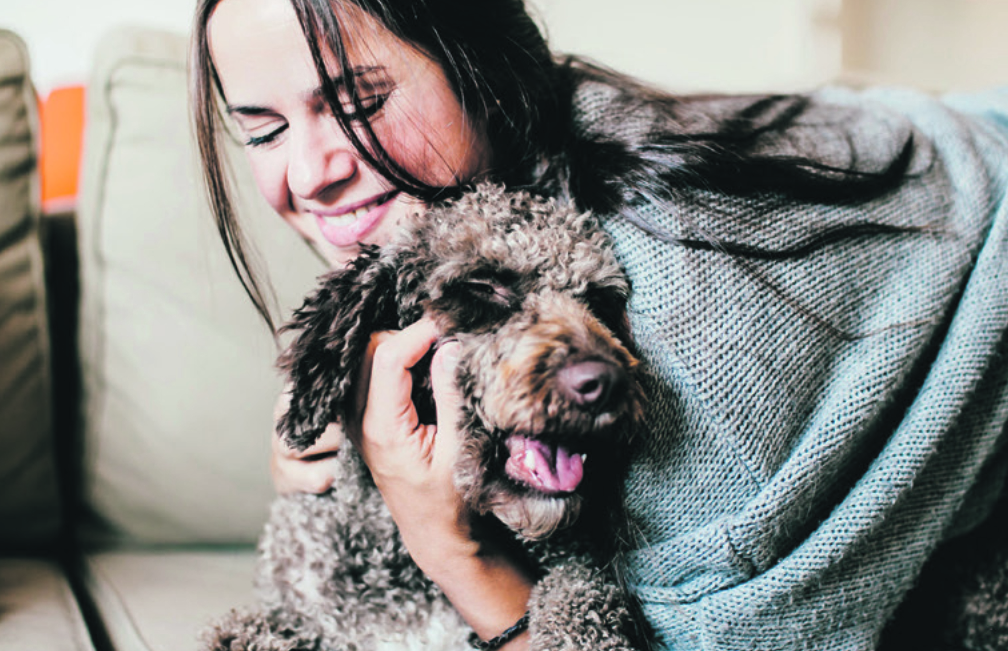 THAT EXCITED FACE WHEN you reach for their lead is priceless – and needn't cost the earth. Pet Drugs Online helps you take care of all the less glamourous pet stuff like prescription medicines, fleas, worms and condition foods. The company offers the best pet products at prices that would even make the vet blush! Treat your furry friends to all the big brand foods, regular treatments and veterinary meds – on average, Pet Drugs Online is 50% cheaper and offers free delivery. "I save £661.56 on a 90-day supply of skin medications for my dog," says happy customer Claire, from Norfolk. Get 10% off your first order when you use code CHECKLIST20 in your shopping cart.
For more information: Click here
---
Natural grooming For All DogKind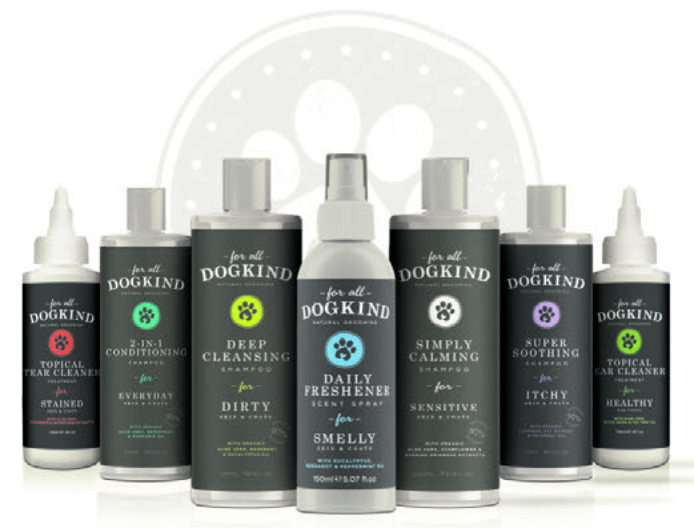 WE ALL KNOW THE IMPORTANCE of keeping our pets happy and healthy. Which is why For All DogKind products are dedicated to helping every pooch look, feel and smell great, naturally!
The luxury award-winning shampoo range is certified PETA cruelty-free and vegan friendly. It is used by professionals and recommended by vets. The natural wellbeing collection includes soft chew supplements with functional benefits to support all life stages.
For more information: Click here