A long walk is a great way to blow away those cobwebs, get your body moving, burn calories and get your mind fresh and ready for the coming year. Checklist has collaborated with tails.com to determine which dog walks across the UK offer the most beautiful and scenic routes. Perfect for hikes with your furry friends.
Pull up your wellies, wrap up warm and venture out into the most beautiful dog walking routes in the UK.
1. Sherwood Forest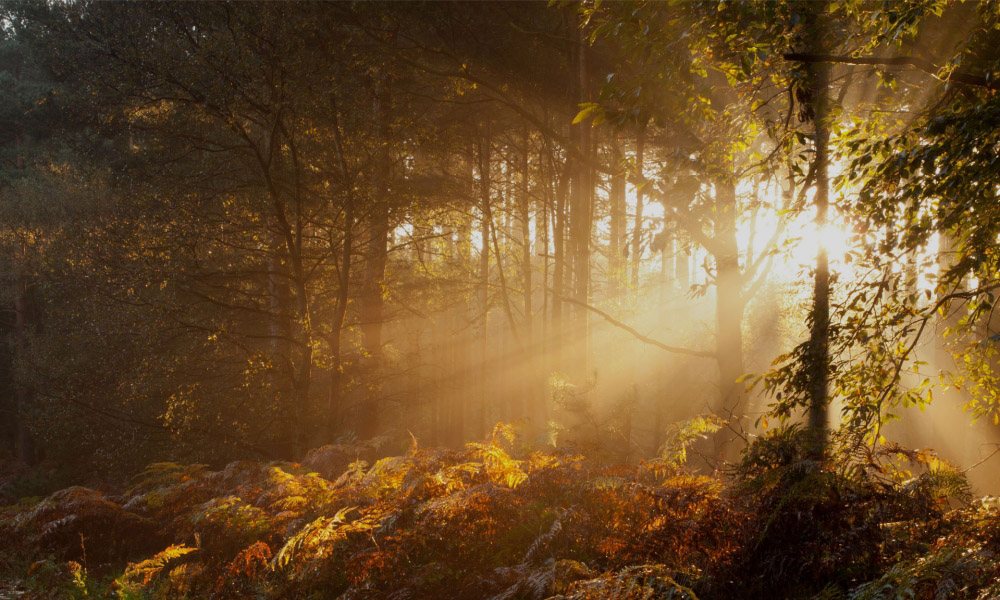 Sherwood Forest, located 20 miles north of Nottingham, is a country park famous for its historical association with the legend of Robin Hood. The forest has four main walking trails designed to suit all interests and energy levels, which all start from the visitors centre.
The Giants Trail is the shortest route, and it takes approximately 30 minutes to complete. This trail offers visitors the opportunity to explore Sherwood Forest's ancient oak trees, the largest collection in Europe, which are truly spectacular to look at. Wildwood Trail is the longest route at 4 miles long, taking approximately 2 hours and 30 minutes to complete. There's a lot to see on this trail which gives an insight into the wildlife, history and geology of this area
Find out more at visitsherwood.co.uk
2. Epping Forest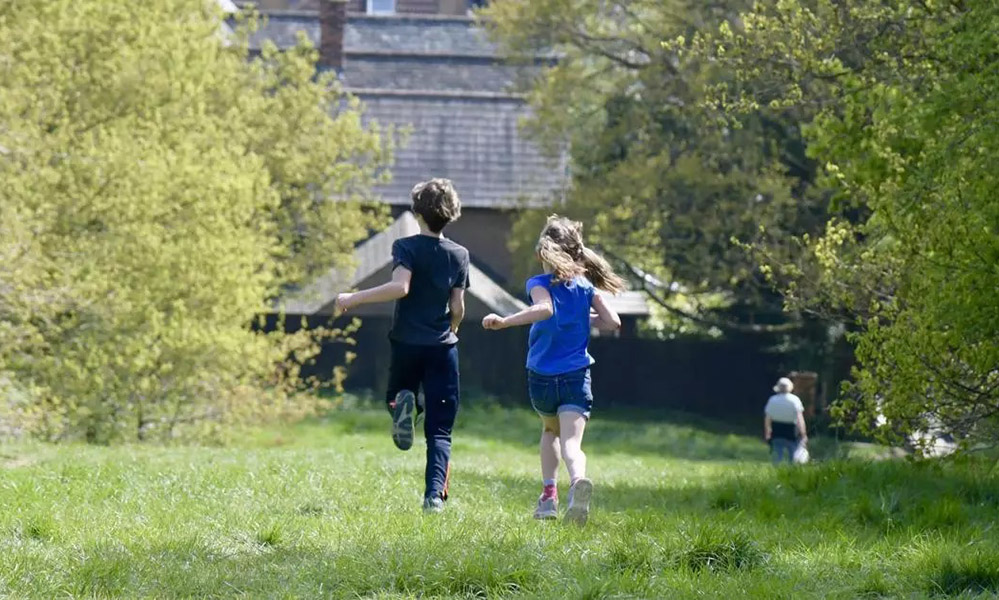 If you live near the big smoke and often find it hard to find a quiet place to walk your dog, Epping Forest in London could be the answer. Located just outside of the city, the forest covers an enormous 6,000 acres of woodland. 
If you're looking to get away from the bustling city life, you can explore the ancient Copped Hall Mansion with a 5-mile scenic walk. There's something for everyone to enjoy at Epping Forest; including your canine companion.
Find out more at cityoflondon.gov.uk
3. Hadrians Wall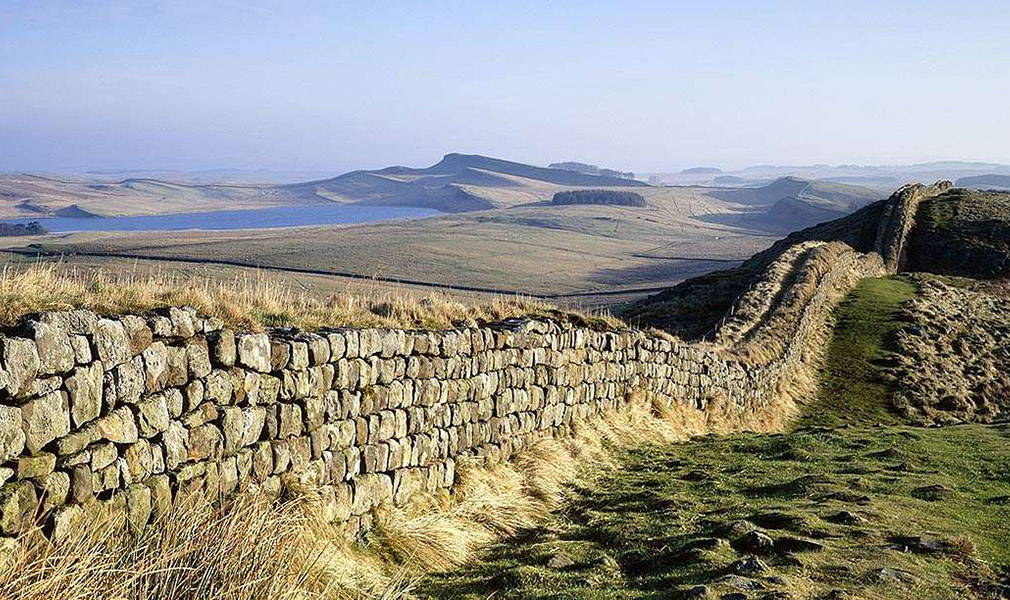 It can take up to a whole week for active ramblers to walk the entire length of the 84-mile long Hadrian's Wall. But fear not, there are plenty of shorter but still challenging walks around the area that are great for you and your four-legged friend to explore this upcoming weekend.
Why not follow the 5-mile stroll that starts at Roman Fort, Homesteads, and takes you right past Sycamore Gap which was famously used as part of Robin Hood Prince of Thieves. Set among the gorgeous Northumbrian landscapes, the wall is still impressive today and captures the importance of the Roman Empire. 
Find out more at english-heritage.org.uk
4. Robin Hood's Bay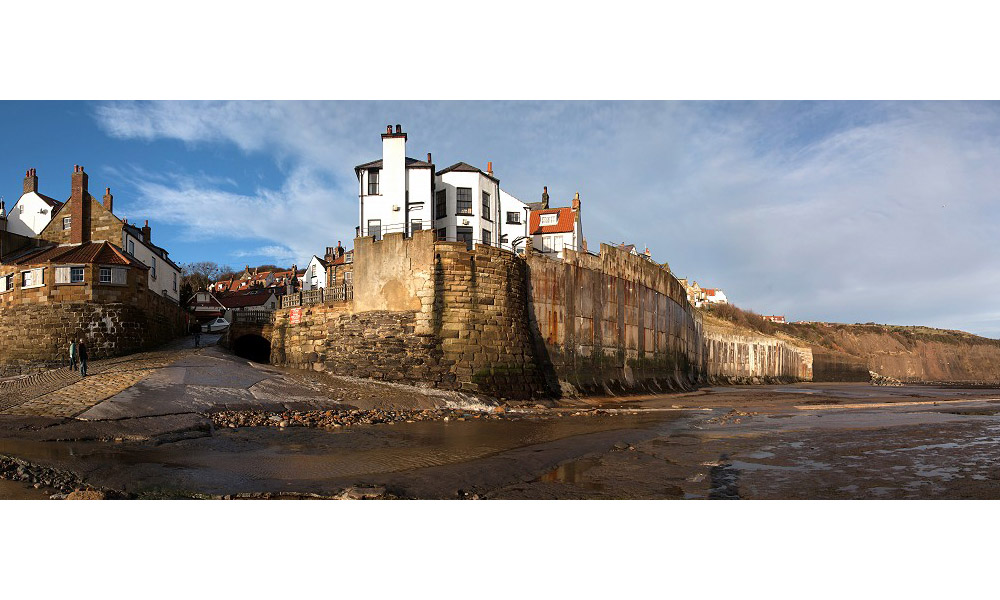 If you fancy dipping into the legendary history of Robin Hood, why not visit the stunning coast of Robin Hood's Bay in Yorkshire. As an old fishing village, there are plenty of scenic spots to explore with your pooch, including the spectacular views from the top of the village, a three-mile walk across the sandy beaches, and soaring cliffs that look out to sea. 
Walk along the 'cinder track'- the disused Scarbrough railway line, or enjoy a 7-mile walk over to Whitby along the cliffs – there is a little pocket of history at every turn.
Find out more at robin-hoods-bay.co.uk
5. Cheddar Gorge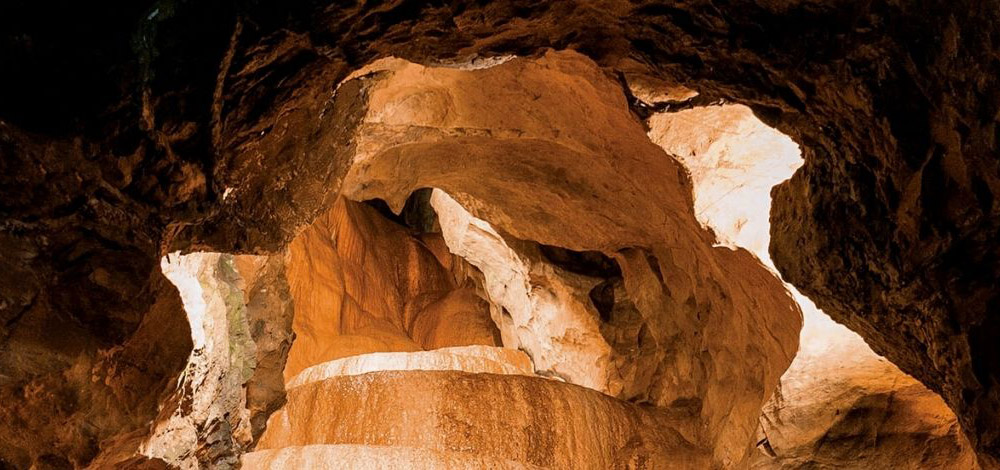 A haven for dogs and photographers alike, Cheddar Gorge allows you to explore Britain's largest gorge, from the caverns and dramatic cliffs rising over 450 feet. Filled with both history and adventure, it is the perfect location for energetic pups and their owners. 

Cheddar Gorge is famous for its herd of feral goats, and the National Trust site is also home to Soay Sheep, Horseshoe bats, the dormouse and other rare plants and birdlife. While seeing all these new species is fun and exciting for both you and your pooch, it's important to keep your dog in sight and under control.
Find out more at cheddargorge.co.uk
6. Rutland Water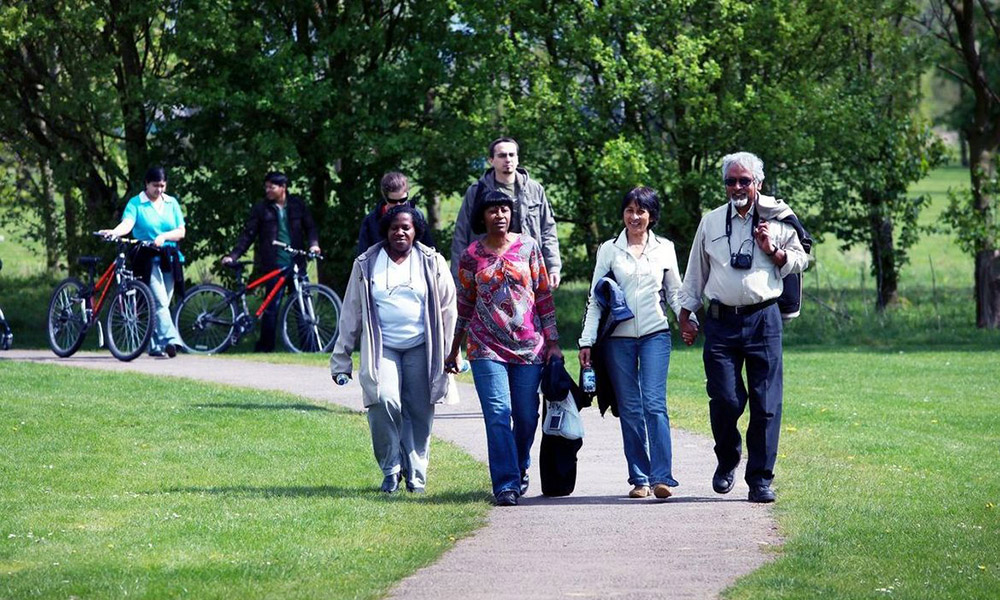 Let your happy hound experience the wind in their fur on a breath-taking walk along the beautiful reservoir located in Oakham, Rutland Water. 
Rutland Water is a large reservoir set within 3,000 acres of picture-postcard English countryside on the borders of Leicestershire, Nottinghamshire and Lincolnshire. The route offers 25 miles of track for cycling and walking around the reservoir. Plenty of activities are found around and on the water for families, couples, and their four-legged friends wishing to explore the area. 
Find out more at anglianwaterparks.co.uk
7. Clumber Park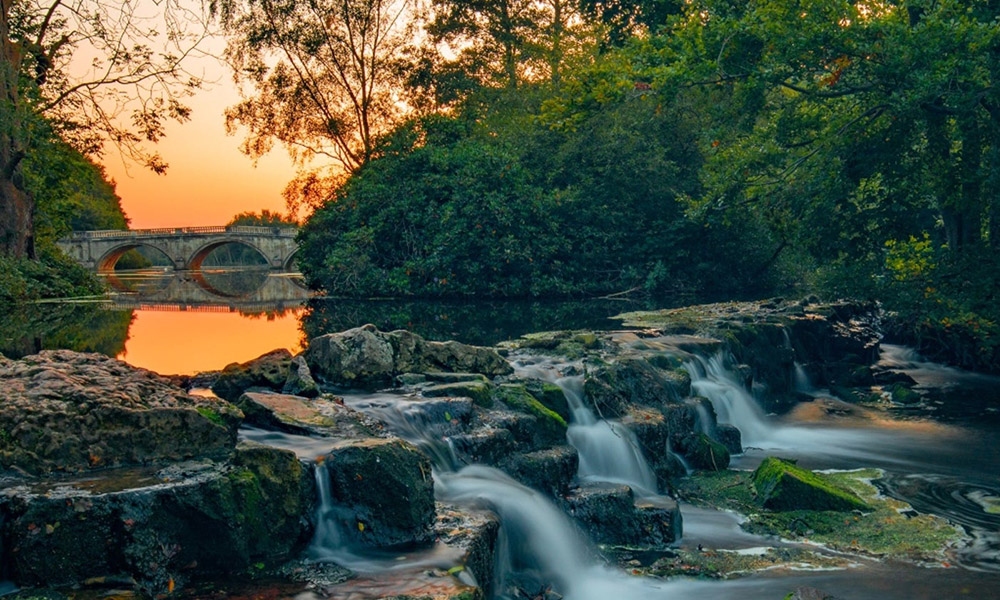 Are you looking for a new place in the midlands for you and your furry friend to explore? Clumber Park in Nottinghamshire is a dog-friendly National Trust property rich with history, fun, and adventure.
Admire the beautiful habitats surrounding the Clumber estate, the woodland's depths and the glistening Clumber Lake.
Find out more at nationaltrust.org.uk
8. Castle Howard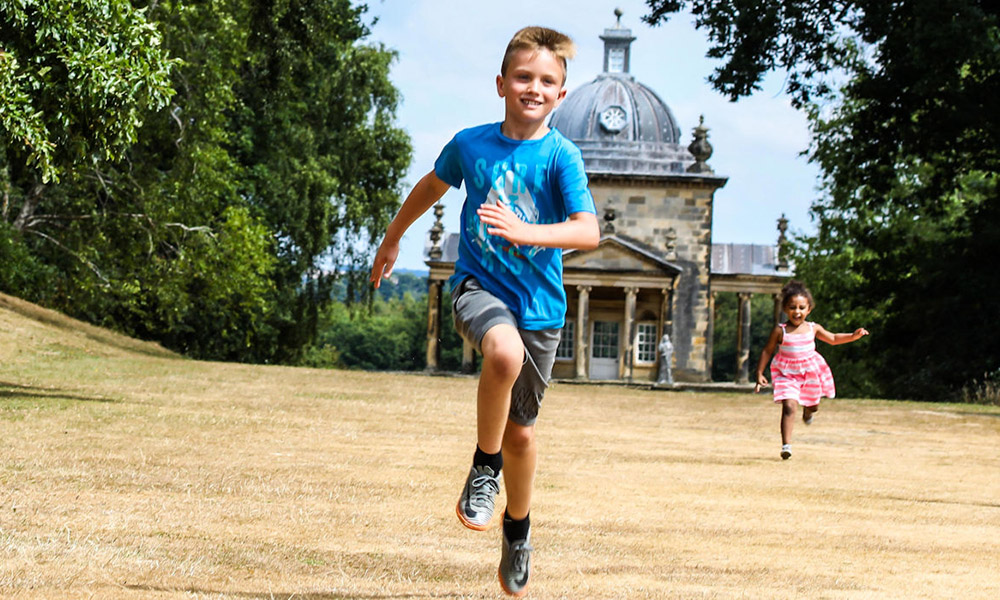 Castle Howard, located near York, is a magnificent stately home that covers over 9,000 acres of beautiful North Yorkshire countryside. Dotted with statues, temples, lakes, and fountains, this historic home is bursting with history for the whole family to explore. 
The property is most famously recognised for its feature in the hit Netflix period drama series Bridgerton, in which it was the residence of the Duke and Duchess. Castle Howard welcomes four-legged friends, but they must be kept on a lead at all times for the safety and comfort of visitors and wildlife.
Find out more at castlehoward.co.uk
9. Pennine Way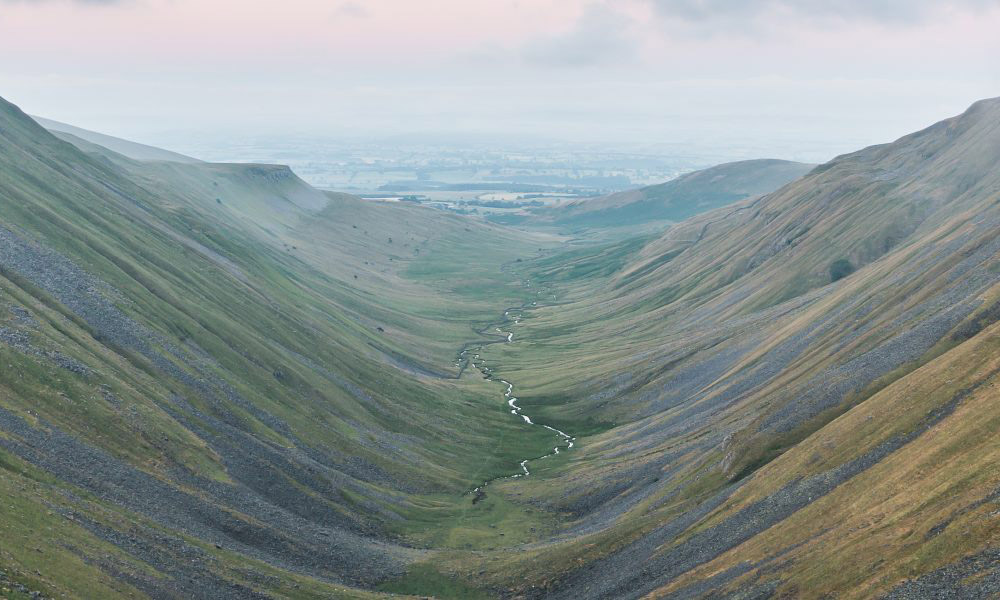 If you and your pooch fancy a challenging walk, then the mountainous landscapes of the Pennine Way await with a host of dog-friendly walking trails. The route stretches for 268 miles across England's wild northern uplands. 

While the Pennine Way is one of the most scenic dog-walking routes with more than 39 posts on Instagram, the route is hilly, and in places, the paths may be wet and boggy, so it's important to be extra cautious when bringing your furry friends along. 
Find out more at nationaltrail.co.uk
10. Thetford Forest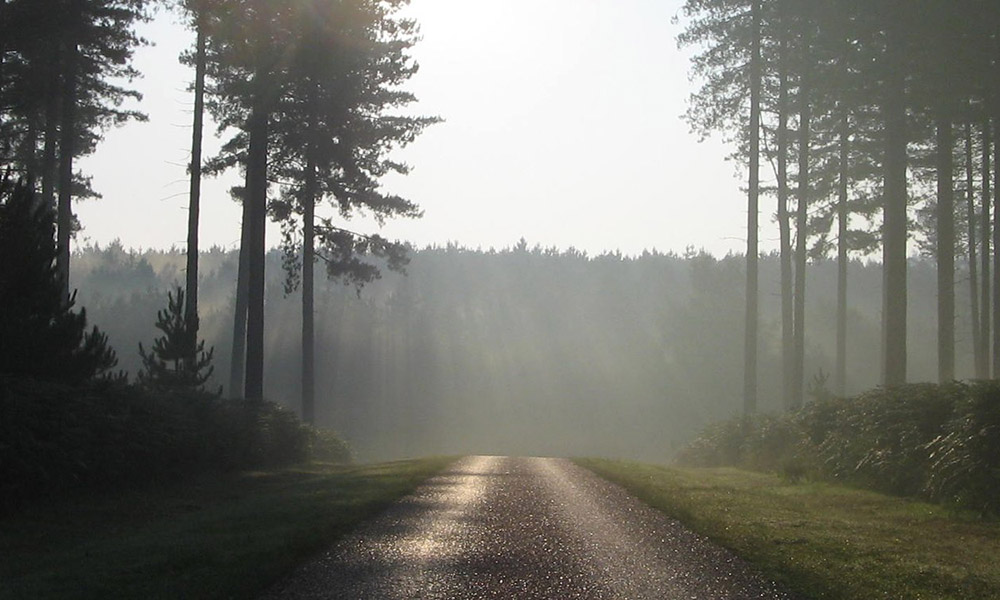 Thetford Forest is a tail-wagging treat of a dog-friendly day out. As one of the UK's most beautiful walks, dogs and their owners are sure to enjoy a leisurely wander basking in the picture-postcard scenery.
With 18,730 hectares to discover, a wide variety of animal and plant life, Thetford Forest provides the ideal setting for a great adventure. You'll want your camera on hand to take snapshots of the incredible sights.
Find out more at forestryengland.uk
For all your pet needs and info for days out with your four-legged friends, take a look at tails.com
To see your company in any upcoming features we are arranging please email editorial@hurstmediacompany.co.uk