Looking ahead to a new year can be exciting. Setting new goals and trying something new can lead to its own rewards. Signing up for a marathon or bike ride is a great idea for anyone looking to achieve a meaningful goal in 2022. Get yourself in the best shape of your life, and support a worthwhile cause with these 10 sporting events.
1. Etape Caledonia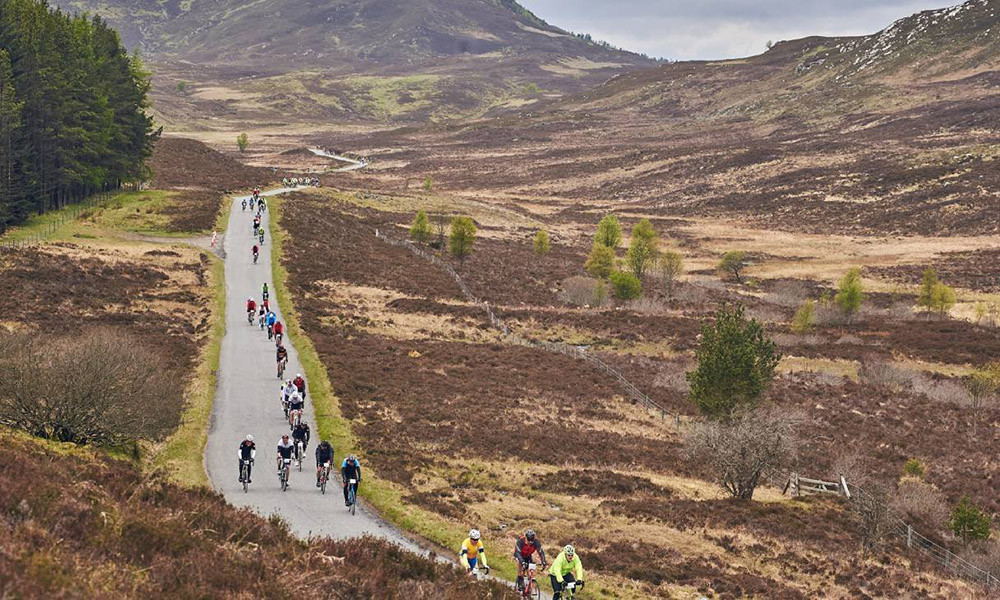 Etape Caledonia is the UK's original closed-road sportive. This sell-out event attracts riders from all over the country to take on one of the most breathtaking rides through the spectacular Scottish Highlands. Choose from two distances – the 40-mile route or 85-mile route.
The event is held on May 15 and is open to 5,000 riders on a scenic Sunday exploring the breathtaking vistas of Scotland.
2. Hackney Moves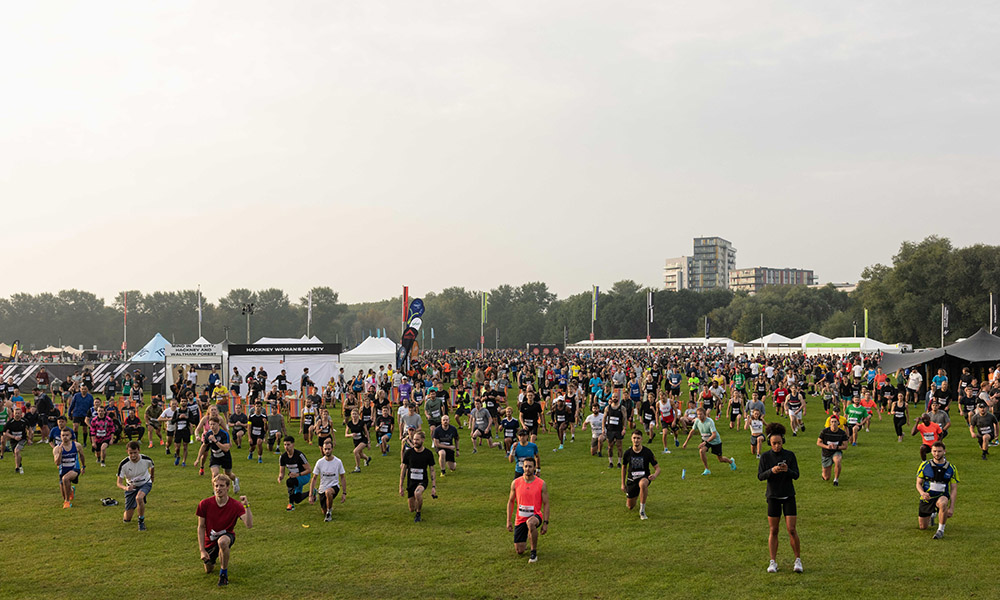 Hackney Moves, the UK's largest Outdoor Fitness Festival, returns to Hackney Marshes with a truly epic weekend of movement, creative culture, and entertainment.
Thousands of runners will move to the beat at the Hackney Half (London's largest and most vibrant half marathon), the Hackney 5K and Hackney Schools' Challenge. With cheering spectators and a three-day line-up of free entertainment, sports and fitness activities, there will be over 75,000 festival-goers across the Hackney Moves weekend in May.
3. Blenheim Palace Triathlon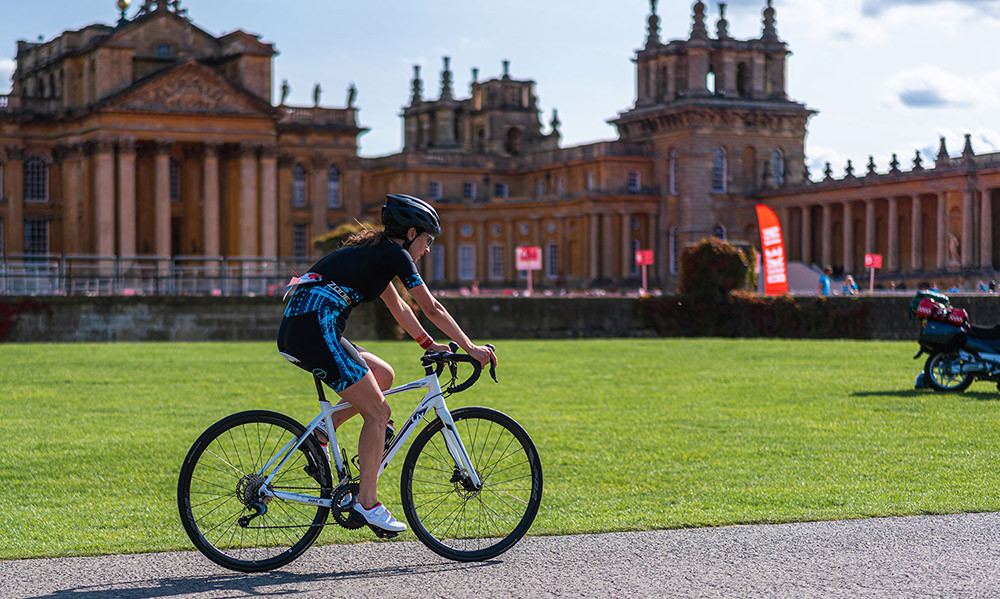 Head to the UK's most stunning triathlon set in the beautiful private grounds of Blenheim Palace, a UNESCO world heritage site. Blenheim Palace Triathlon is one of the country's most iconic races.
The idyllic lake swim and closed road course makes it a great event for both first-timers and seasoned pros. Plus, with loads of on-the-day activities, it's a great event for a full family day out at the end of May.
4. ASICS London 10K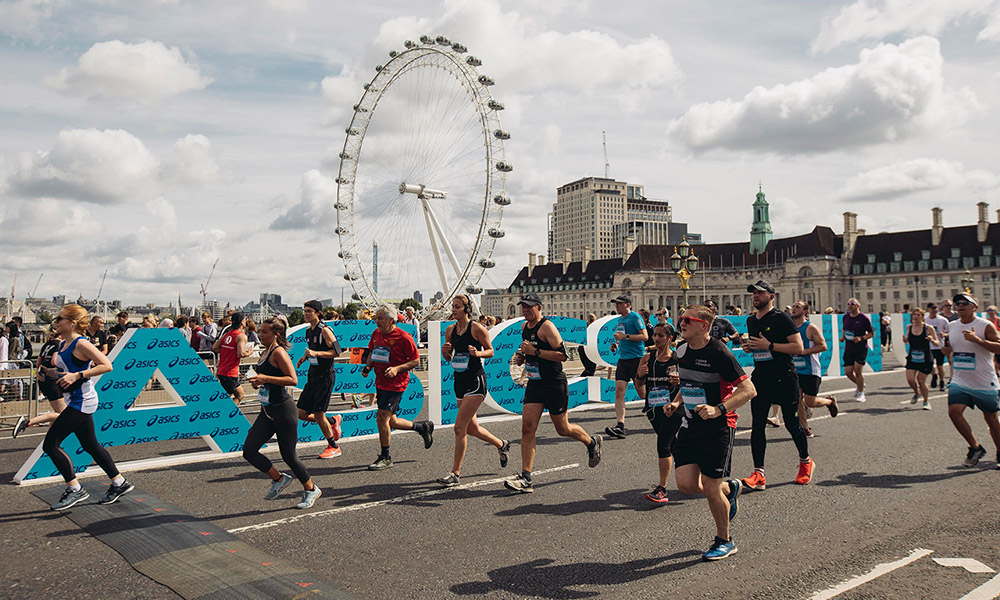 ASICS London 10k is back. The fast-paced, flat 10km route takes runners on a tour through the best of London's Westminster, racing past the capital's most iconic and historical landmarks such as Big Ben, the London Eye and River Thames.
With live bands and DJs on route, cheering fans, and post-race festivities in central London, this summer celebration of running is set to be the liveliest event in the London running calendar, starting on July 10.
5. London Triathlon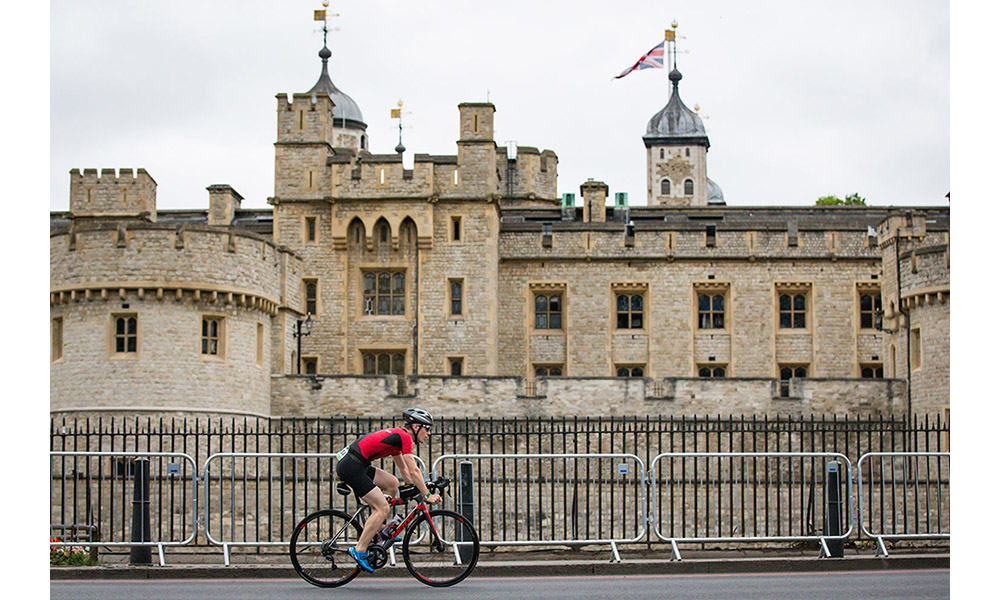 Every year, thousands of people come to the capital city to join our community of incredible triathletes taking on the challenge of the London Triathlon.
The event takes place at the ExCel Centre, Royal Victoria Dock and has a unique urban route, giving participants the chance to swim, bike and run past London's world-famous landmarks.
6. London Duathlon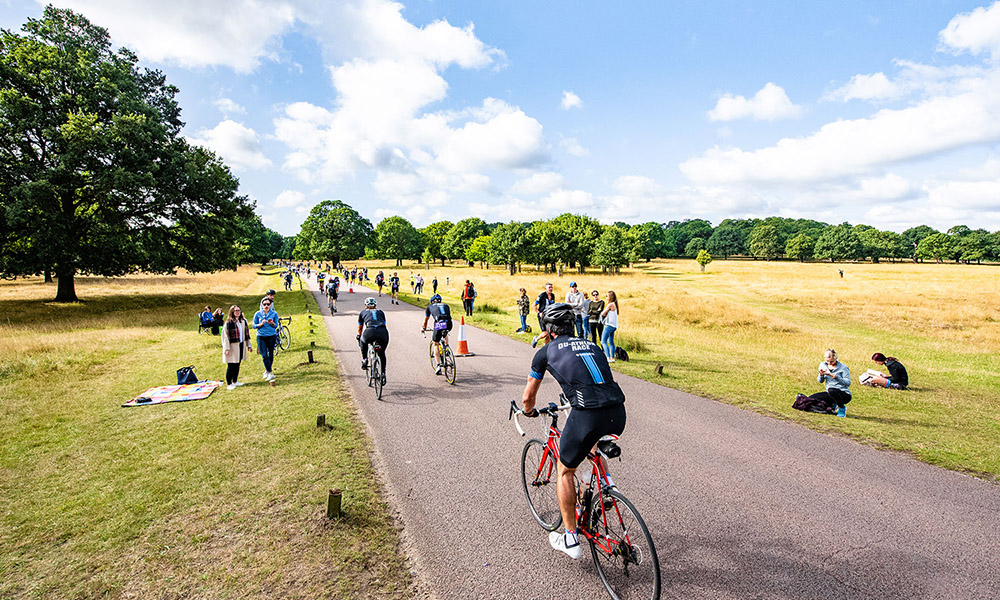 Looking for a new kind of running challenge? The London Duathlon, the UK's most stunning run-bike-run event, takes place in beautifully scenic Richmond Park in September.
There are four different distances or events for you to choose from including a half duathlon, full duathlon, ultra-duathlon, or a more sociable team challenge, the duathlon relay – perfect for first-time runners.
7. Oxford Half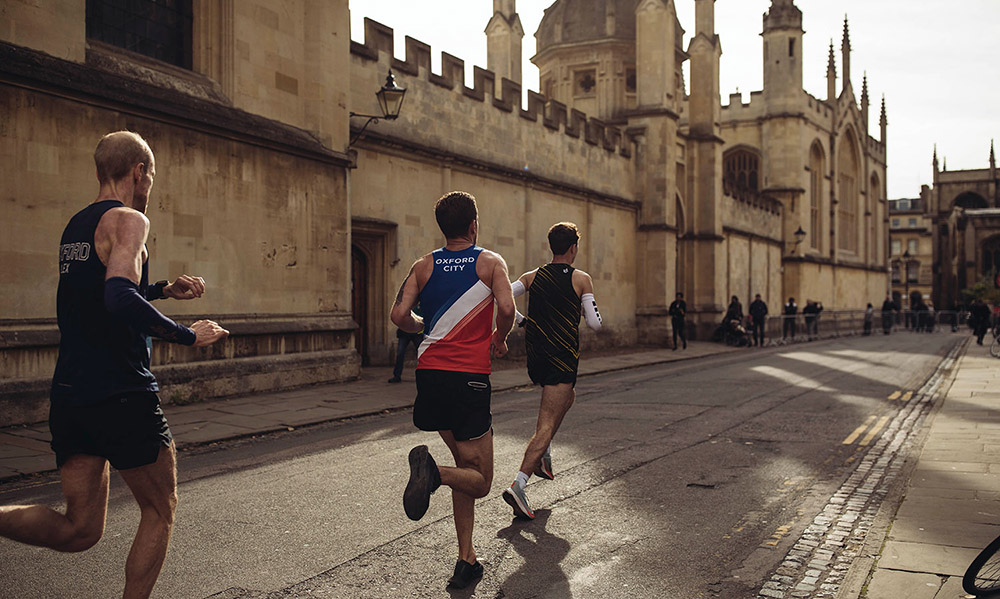 The Oxford Half takes place this autumn with plenty of sporting activities, live music and local food. The Oxford Half marathon on Sunday, 17 October will see runners speed by world-famous museums, universities, parks and historical streets.
With live entertainment on each of the circuits 13 miles, runners will have plenty to keep the motivated as they strive to do their best in a historic city.
8. ÖTILLÖ Swimrun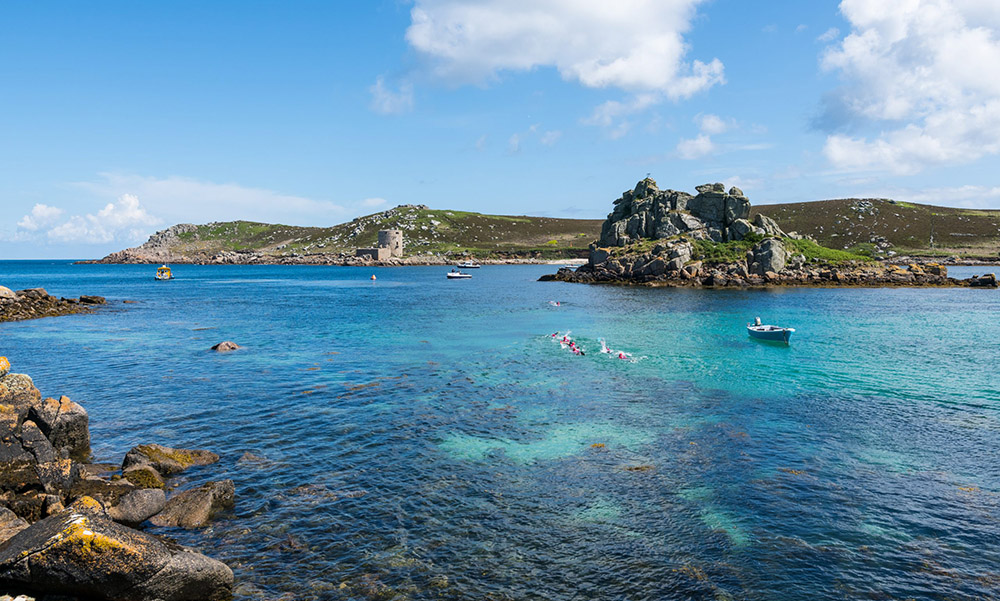 The ÖTILLÖ Swimrun Experience on the Isles of Scilly is a great taste of what the isle has to offer. Protected swims, great runs and spectacular views. Anyone can do this race.
The Experience race is exactly what the name implies, a swim-run experience for those completely new to the sport or for those not ready to compete over bigger distances. Race alone or come as a team and enjoy the ÖTILLÖ Swimrun Experience on the Isles of Scilly.
9. Poppy Ride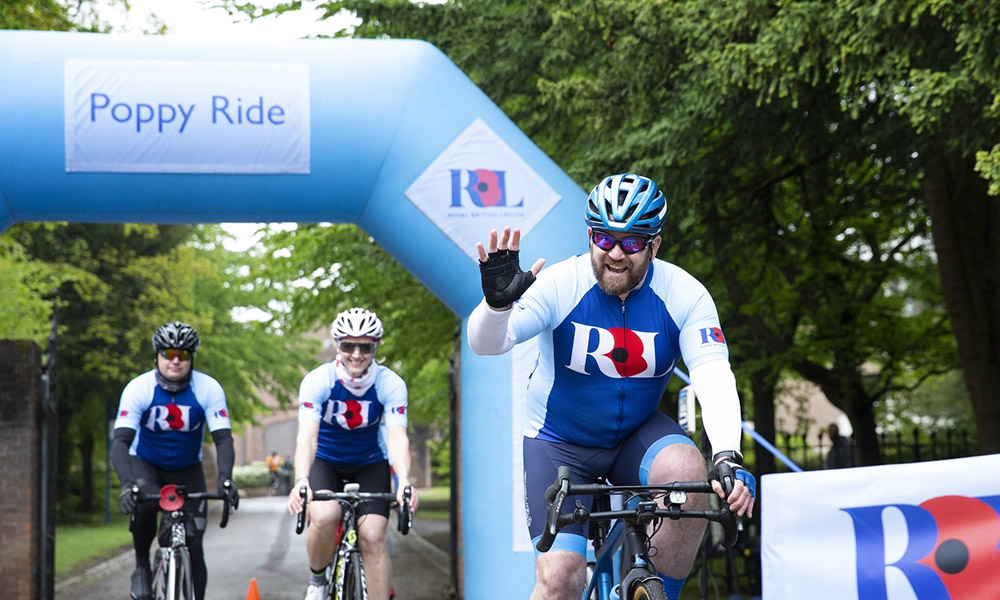 First-time event riders or sportive enthusiasts can enjoy The Poppy Ride. With multiple routes that all wind through the picturesque Shropshire countryside, it provides an opportunity to ride alongside veterans. This really is a ride not to be missed.
All three distance options will start and finish at the Battle Back Centre, a specialist recovery facility that supports wounded, injured, and sick Service personnel to either return to active duty or make a smooth transition to life outside of the Armed Forces.
10. Great North Run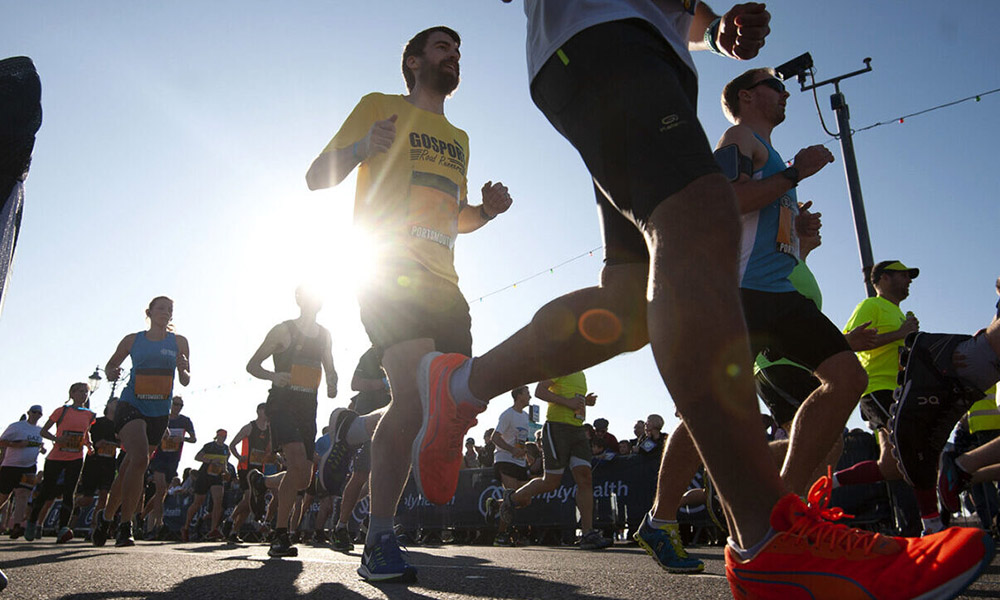 57,000 determined and dedicated runners make the Great North Run the world's biggest and best half marathon. The marathon is famous for its warm North East welcome, unbeatable atmosphere and the millions raised for good causes.
The race begins 11 September, and the route takes you across the great city of Newcastle, visiting landmarks with a throng of participants.
To see your company in any upcoming features we are arranging please email editorial@hurstmediacompany.co.uk