Parenting doesn't come with a manual, yet all parents want to give their children the best start possible in life and throughout their life. Increasingly, the fast-paced world can be fraught with anxieties and challenges for modern parents, many of whom are themselves trying to keep up in an ever-moving digital age.
There are seemingly innumerable balls to juggle and plates to spin whilst ensuring all members of the family are kept safe, secure, happy and healthy. There are guides and gadgets galore to help with everything from staying internet savvy and safe to making sure they do their school work and eat their greens; from keeping them entertained to making and capturing precious memories for all of you.
However, this parental advice mountain can be overwhelming in itself. Here are some starter tips through the maze.
1. Internet Matters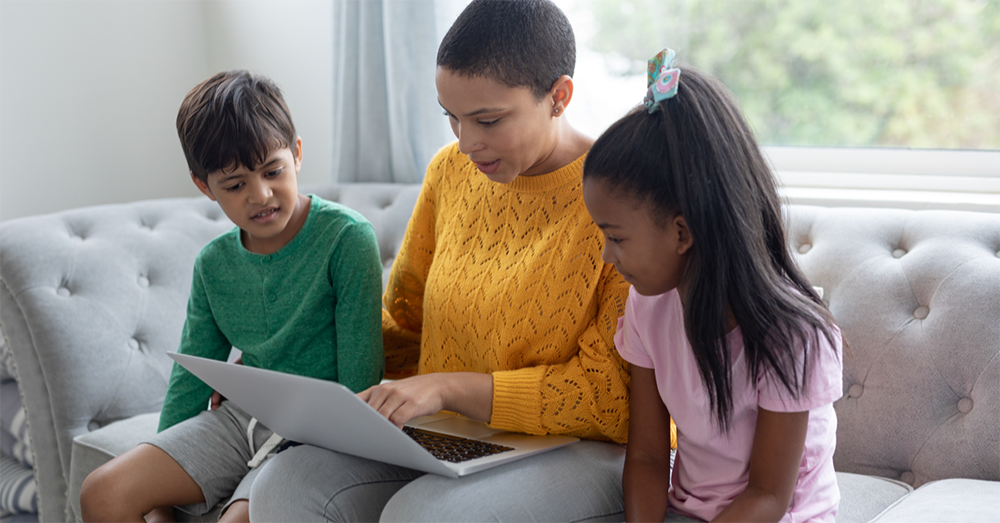 Internet Matters is a not-for-profit organisation that aims to help parents and carers keep their children safe in the digital world.
Understanding the risks associated with the latest apps, devices and online trends can feel overwhelming at the best of times, let alone while educating children from home. Working with policy makers and industry experts, Internet Matters' online safety resource hub contains a range of information to help parents make a positive change to children's digital lives.
The expert guides and resources are broken down by topic and age to help you learn about online safety in a manageable way. Alongside this, there are wellbeing and learning resources to support all ages from nursery and pre-school children to teenagers.
Find out more at internetmatters.org
2. Beano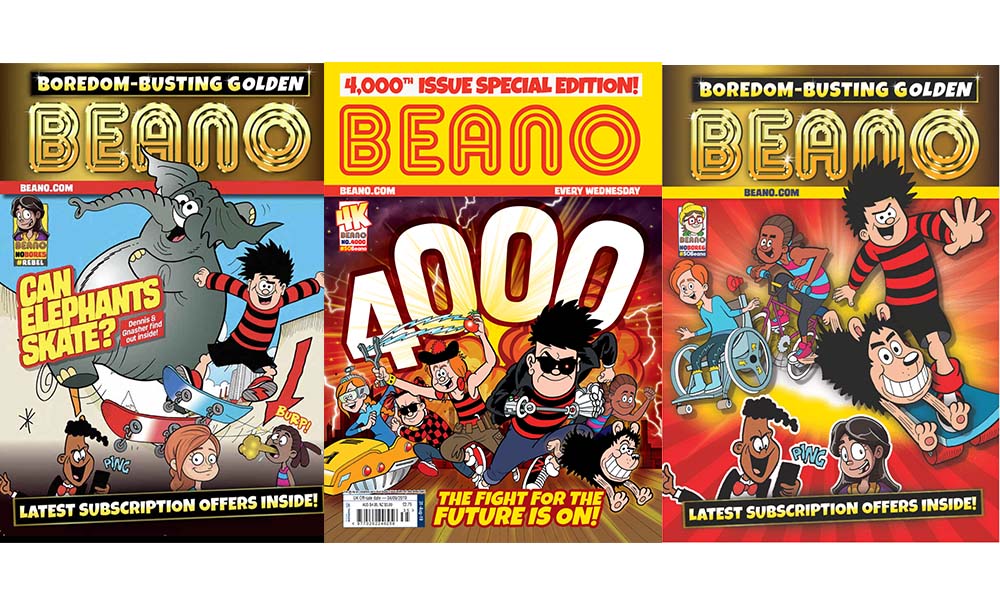 Beano has been encouraging children to enjoy regular reading for over 80 years. Every weekly issue can help improve literacy skills in young and reluctant readers. It's a fun, accessible way to introduce phonics, spelling, working memory, reading and comprehension.
Parents and teachers have congratulated Beano for using correct English to deliver stories. Every issue delivers fresh vocabulary, perfectly pitched humour and entertaining storylines.
You can always trust Beano to make reading fun. The comic's core readers are aged seven to 12. By subscribing to Beano, you will not only give a lucky child a weekly blast of laughter and learning, but you'll also save loads of money. A subscription is much cheaper than buying Beano in shops.
Find out more at beano.com
3. Frog Bikes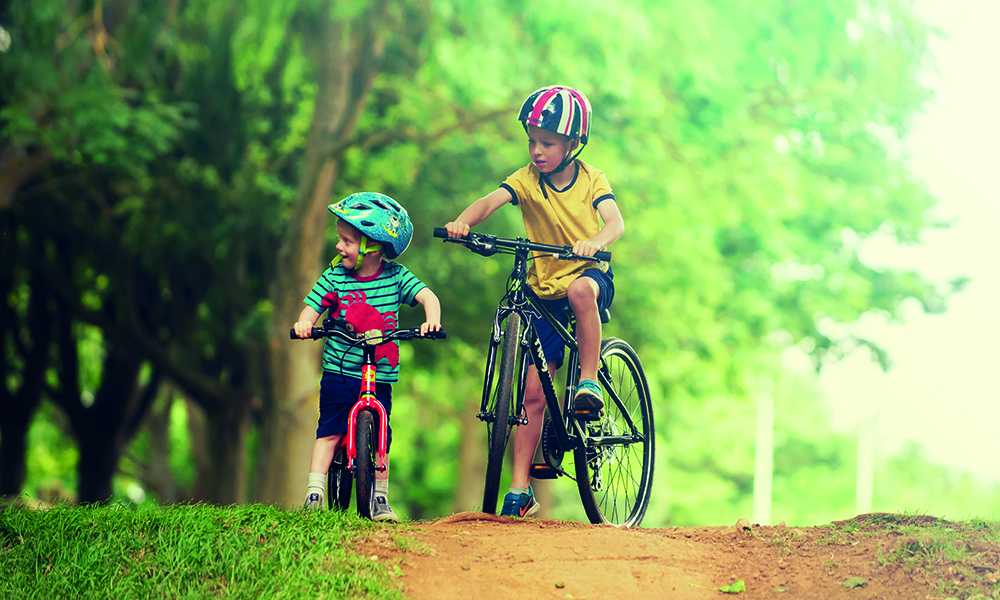 As parents, we want our children to get the best start in life and for them to grow into happy, healthy, and successful grown-ups. Increasingly parents face daily battles with 'screen time' – whether it's TV, games, or even just phones. Introducing kids to cycling from an early age gives them lifelong skills to keep them active.
This is why Frog Bikes has invested in research to develop a range of high-quality, lightweight kids' bikes to encourage more kids to get out and enjoy the freedom of cycling.
On a lightweight bike that is correctly fitted to the child, they find it easier to learn, develop skills quickly, and can keep up with mum and dad. Every part of a Frog Bike is designed specifically for smaller riders, so the bike is the best fit possible and easier to handle.
Find out more at frogbikes.co.uk
4. Notebooks by Clairefontaine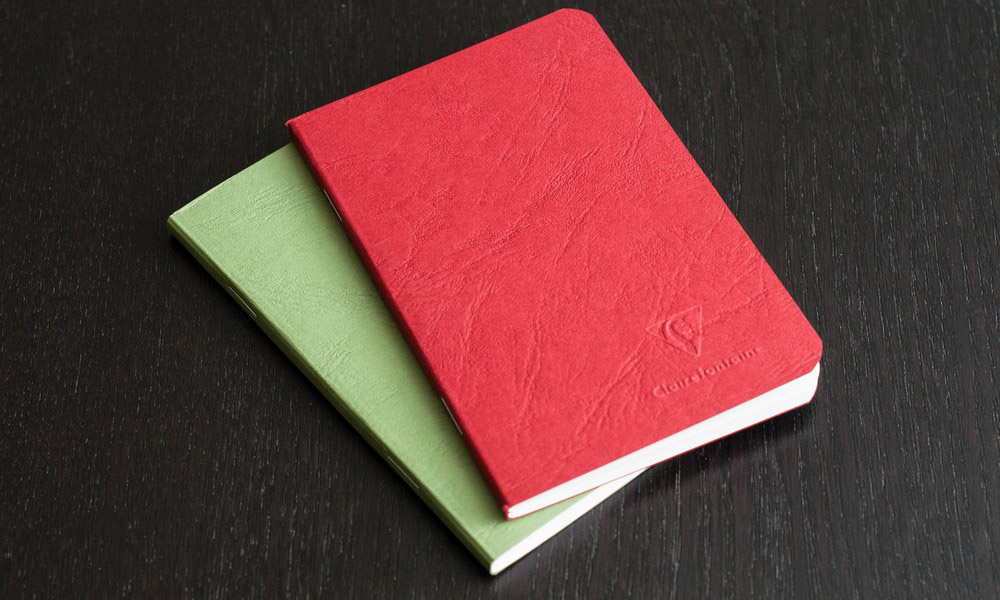 Despite the world becoming increasingly digitalised, the need for notepads, especially in the school and university environment, won't disappear anytime soon.
Physically writing notes can aid in the learning process, allowing people to retain the information for longer. Writing by hand can also improve general wellbeing, enabling the writer to relax.
Since 1858, Clairefontaine has created extraordinary notepads with exceptional paper quality. For over 160 years, their books and pads have featured the iconic super-smooth, brushed vellum satin-finish paper loved by pen fans globally.
Find out more at clairefontaine.com
5. Bassetts Vitamins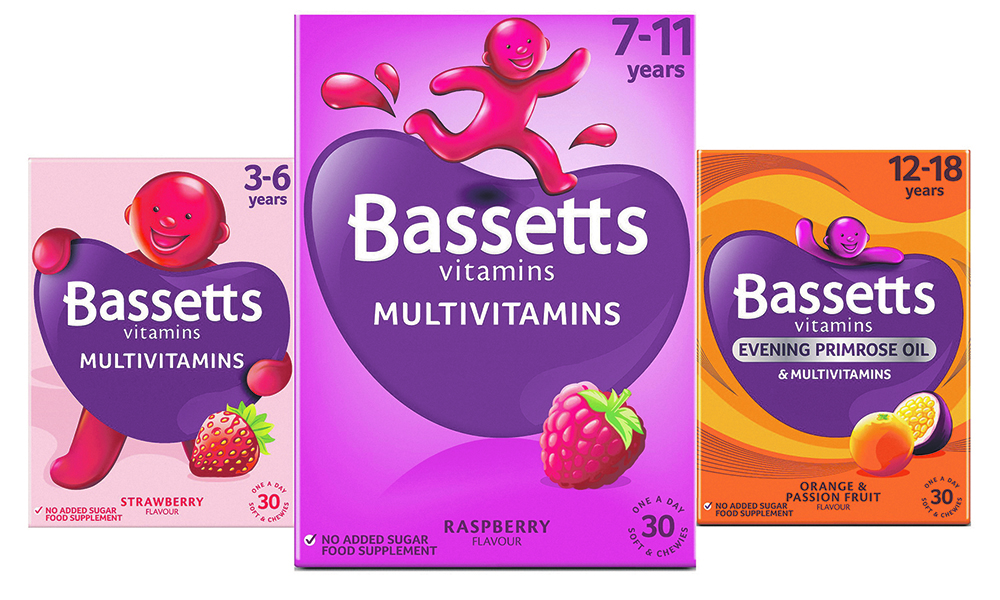 Bassetts Vitamins are so deliciously soft and fruity, everyone can love taking their daily supplement. There's one for the little ones, the big ones, even the sort of in-betweeny ones, helping everyone get what they need to support their healthy, active life. They contain no added sugar, natural flavours and natural colours.
Bassetts Vitamins Multivitamins in Strawberry Flavour for 3-6 Years contain nutrients, including Vitamin A for healthy vision and skin and Vitamin D for healthy bones and muscle function.
Bassetts Vitamins Multivitamins in Raspberry Flavour for 7-11 Years contain nutrients to support the health of eager and adventurous youngsters, including Vitamin B2, B6 and B12 which help to release energy from food.
Bassetts Vitamins Evening Primrose Oil & Multivitamins in Orange & Passion Fruit Flavour for 12-18 Years have been tailored with a blend of nutrients and Evening Primrose Oil. It contains Vitamin B6 to help balance normal hormonal activity.
Find out more at bassettsvitamins.co.uk
6. Halo Capsule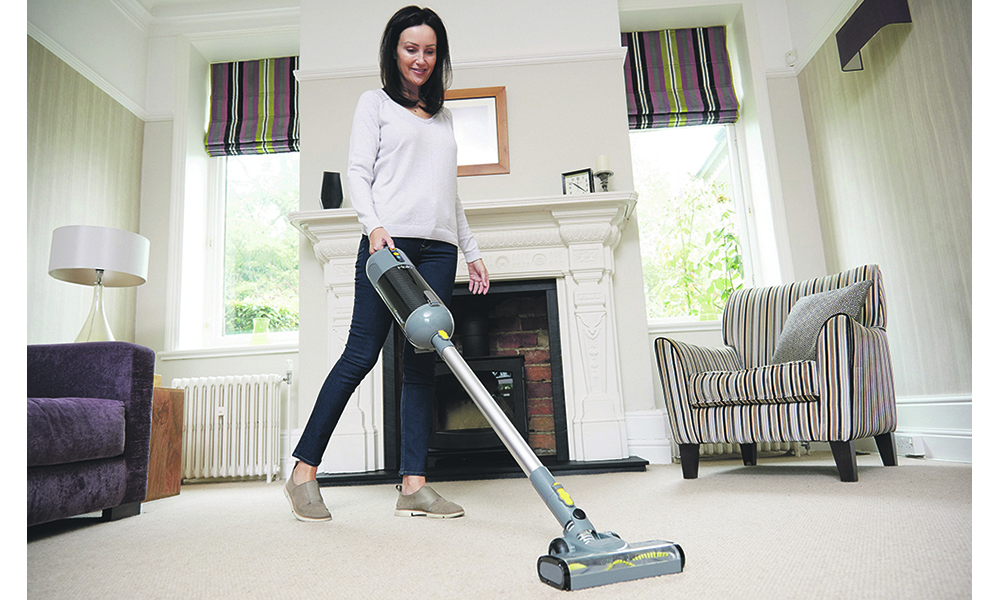 Most people would rather clean little and often than do big spring cleans. To clean effectively we need helpful tools that are easier to use, with the power to get it done without compromising.
Halo Capsule is a patented, innovative new cordless vacuum. Using premium carbon fibre, it's the first cordless with all the power and capacity of a full-size corded vacuum. It also encapsulates your dirt so that it is effortless to remove from your home.
The Halo Capsule is independently verified to have the cleaning power of the best-corded vacuums. Its unique compostable pouches lock dirt away and hold 1.6 litres (five times more than some models) meaning less time emptying and no cleaning filters.
Find out more at capsuleclean.com
7. Cewe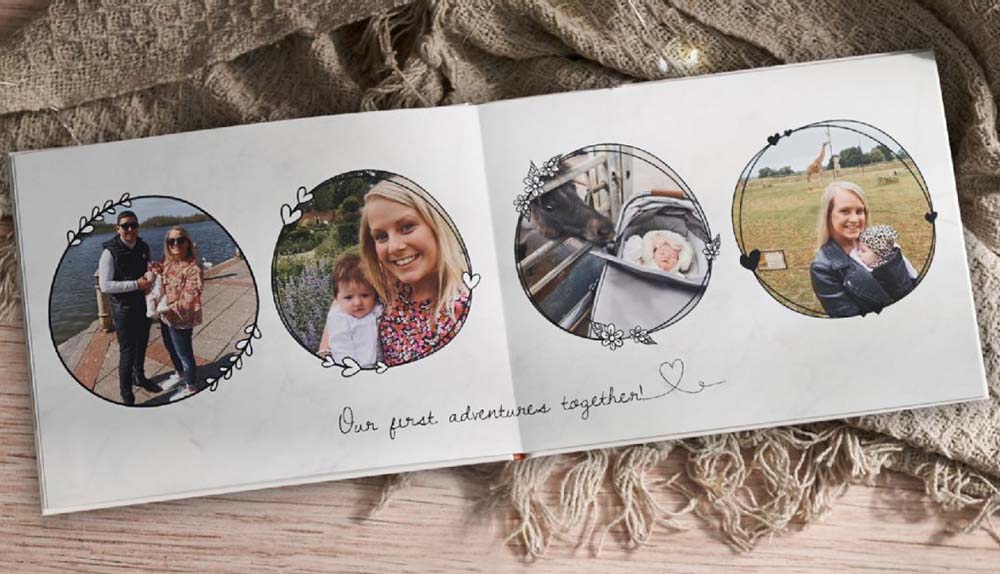 Make the most of the upcoming summer months by creating a collection of new memories to account for all those moments that have been missed this past year. With the world around us open again, as you begin to venture back out there, capture all these special moments on camera and combine them into your very own CEWE Photobook.
The photobooks range in size from small to XXL, with portrait, landscape and square options. You can choose from nine different formats, with six different high-quality paper types, including three premium photographic paper options in addition to a wide variety of cover and binding options.
8. Wet Ones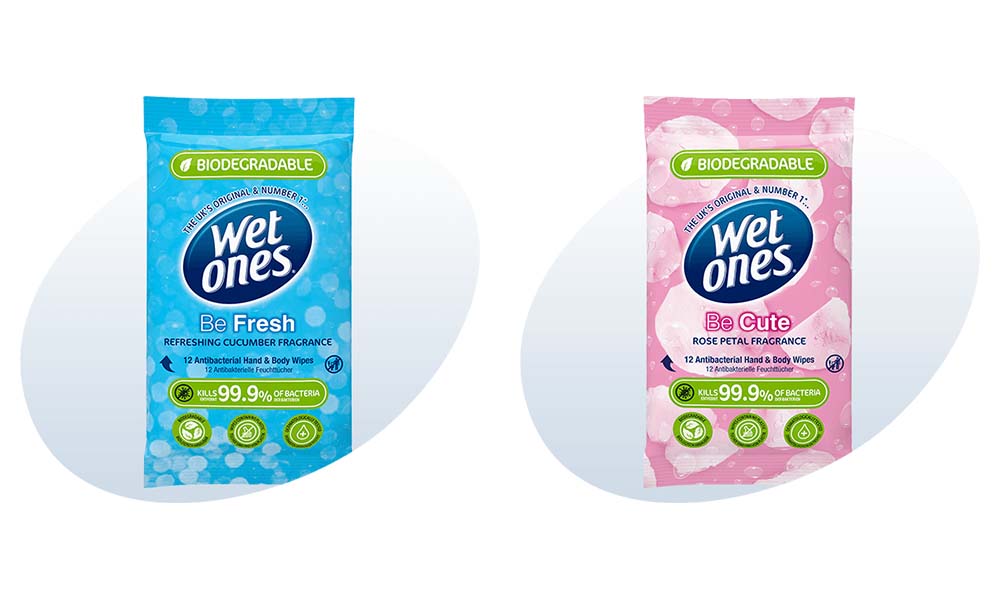 Make the germs squirm. Take Wet Ones as your dedicated pocket protector on every single one of life's journeys. Plus, there's a new handbag hero in town, and it's going to be big this year – the Wet Ones hand sanitiser which kills 99.9% of bacteria.
All Wet Ones wipes are biodegradable and contain no plastic. Their sanitisers contain pro-vitamin B5 and aloe vera to prevent your hands from drying out.
Whatever your day brings, we can guarantee that our reliable and sustainable antibacterial hand wipes and sanitisers will keep it mess-free and stress-free – giving you more time to enjoy what's important.
Find out more at wetones.co.uk
9. Readly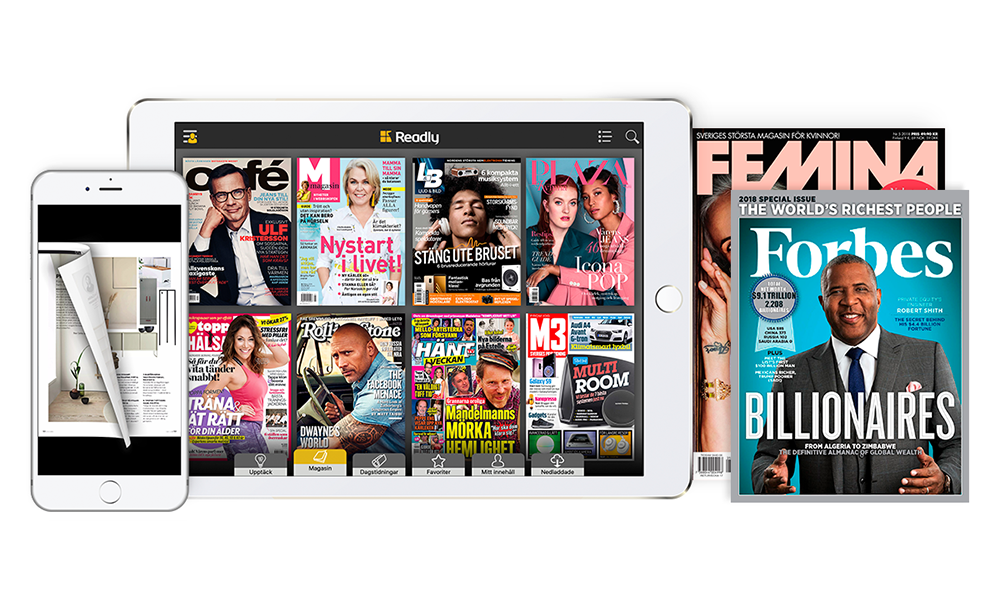 Readly is a digital subscription service that offers unlimited, all-you-can-read access to thousands of magazines and newspapers from the top UK and international publishers in one app.
The service is fast, easy to use and available on desktop, mobile and tablet. What's more, each user receives unlimited reading on up to five devices, so the whole family can enjoy their favourite magazines. Magazines are downloadable to read on the go or offline, all over the world.
Readly is a great source of inspiration for hobbies, such as gardening but also a way to relax and enjoy some much-needed 'me-time'.
Find out more at readly.com
10. SPACETALK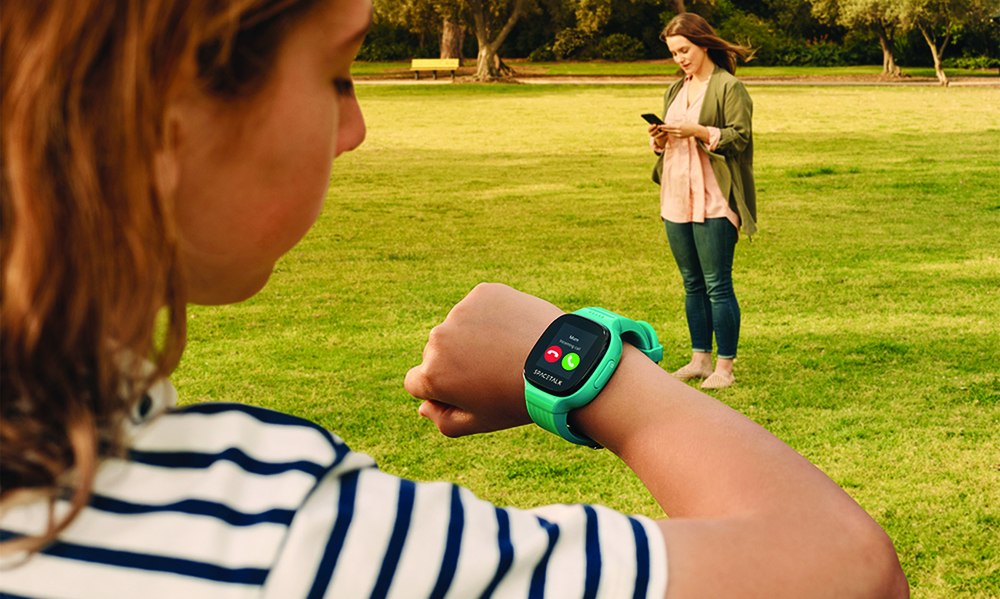 SPACETALK® is an all-in-one smartwatch, phone and GPS device that has been designed for kids aged between five to 12 years. But the cool thing about it is that parents have complete control over it.
Created with the needs of families in mind, this Australian-made smartwatch includes a range of safety features made specifically for children, including the highly-accurate Location on Demand, which enables you to pinpoint your child's exact location whenever you need to know.
This smartwatch isn't internet-enabled, so you don't need to worry about your child accessing things that aren't appropriate for them. It also has a School Mode function which turns the device into a simple wristwatch, so they can't get distracted when they should be concentrating on their studies.
Find out more at spacetalkwatch.co.uk
To see your company in any upcoming features we are arranging please email laura@hurstmediacompany.co.uk or editorial@hurstmediacompany.co.uk