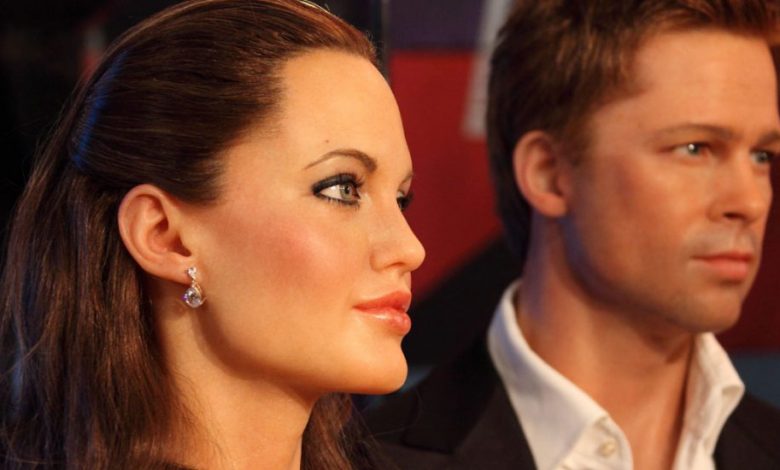 With love at the forefront of many a mind in the run up to Valentine's Day, these are the celeb couples we want back together.
Taking the number one spot, as revealed by OnBuy.com, the top rated twosome is… Angelina Jolie and Brad Pitt!
This is especially surprising after (what seemed like) the whole world rejoiced when Jennifer Aniston and Brad Pitt had a heart-warming reunion at the 26th Annual Screen Actors Guild Awards this year.
But according to OnBuy.com's survey, while 22% hope to one day see Jennifer Aniston and Brad Pitt romantically reunited, 27% would prefer a reimaging of "Brangelina."
Other couples that make the top 5 include Emma Stone and Andrew Garfield (14%) and Vanessa Hudgens and Zak Efron (12%.)
View this post on Instagram
Of course, these former couples met while at work; for Emma and Andrew it was 2012's The Amazing Spider-Man, while Vanessa and Zak hooked up after the 2006 staple High School Musical.
Meanwhile nineties icons Winona Ryder and Johnny Depp received 9% of the vote. Depp's infamous romance with Kate Moss just missed out on the top 10, while his relationship with Amber Heard held no interest with respondents.
The following couples were selected by respondents as couples they would love to see together again but did not receive enough votes to make the top 10…
Rachel Bilson and Adam Brody
Britney Spears and Justin Timberlake
Tim Burton and Helena Bonham Carter
Rachel McAdams and Ryan Gosling
Heidi Klum and Seal
Selena Gomez and Justin Bieber
Kate Moss and Johnny Depp
Jennifer Lopez and Ben Affleck