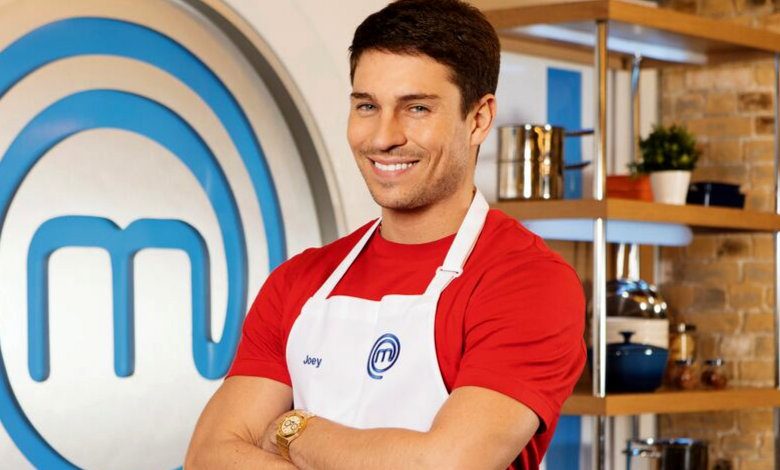 The Celebrity Masterchef star on clouds, curry and why his mates refuse to watch TV with him
Interview by Lynn Carratt
How do you manage when life gets stressful?
'If I've had a stressful day, I'll come home and order a takeaway. If I'm going all in, I'll get a chicken tikka masala and naan bread. Delicious!'
How do you spend your downtime?
'I'm generally in the gym or chilling out with my mates. We like to drive around and go shopping; just get out of the house really. I don't really watch TV on my own, and I never watch box sets or Netflix either, because I don't really get half of the shows or what's going on in them! My friends don't like watching TV with me; they always say, "Joe, stop asking me what's going on!"'
We saw some pictures of your amazing house. What was your inspiration?
'I went for an Ibiza-style pad because I wanted to wake up every morning and believe I was in another country. I literally wanted to pick up Ocean Beach Club and put it in my garden – and I don't have to pay to get in! I do want to invest in a place in London one day, but I don't even want to think about the price of my house if it was in London now.'
What are your favourite holiday destinations?
'I like Dubai, Ibiza and at the moment I love LA. I've been to Dubai ten times at least, and you're always guaranteed good weather. Although, once when I was there, it just rained for a week. Did you know it only rains in Dubai because they put seeds in the clouds? People think I'm mad when I say this and I just say, "type it into Google".'
What other projects do you have coming up?
'I've just been working non-stop since Celebrity Masterchef, and I've had some TV show meetings which I pretty happy with. I also presented at VMA's in New York, which was terrific.'
Catch Joey on Celebrity Masterchef on BBC One