Advertisement
Home and Gardens Checklist
Here's a variety of ideas for the home or garden – whether
they're to make better use of living space or for the family
living in that space, these should fire up the imagination
Enjoy a peaceful slumber with super-soft bedding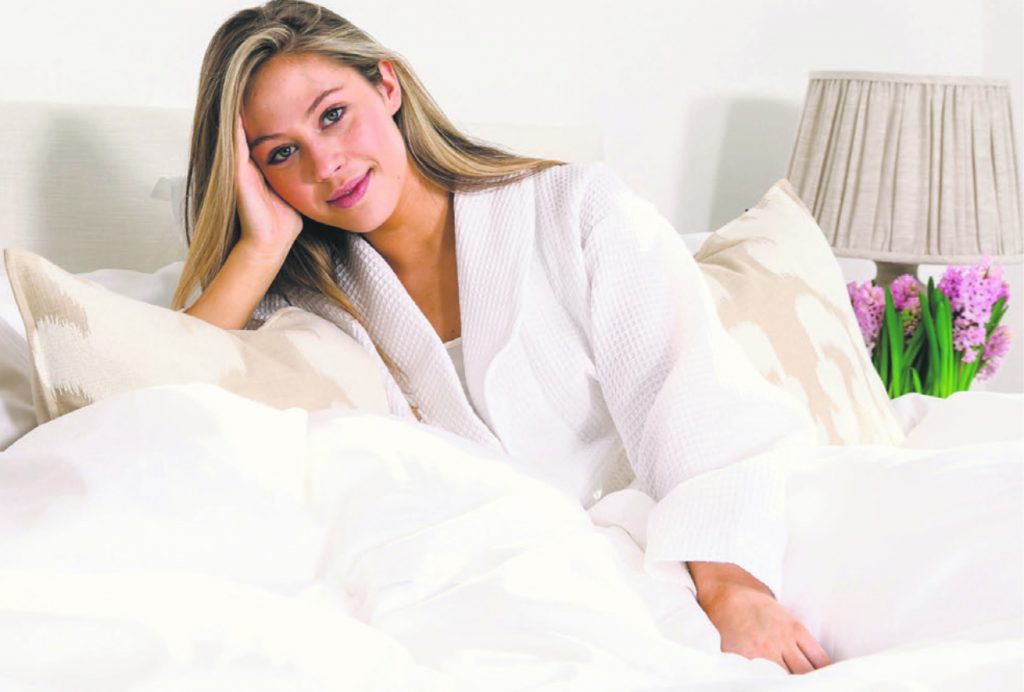 SLEEPING ON WHITE & GREEN is like 'sleeping on clouds' and experiencing a sumptuous luxury hotel every night in your own home! This mother-daughter team struggled to find quality bedding that they could trust. So they created their own brand of incredibly luxurious cotton bedding that is easy to wash and iron, and affordably-priced too. Organic cotton creates softer and longer-lasting bedding that will never pill nor fray. White & Green is also Fair-trade certified ensuring all production is ethical and sustainable.
White & Green's reviews speak for themselves…
"It's like a living hug! Truly amazing bed sheets. You know that feeling, when you arrive to a good hotel, and after an exhausting day you get into bed, and think to yourself 'Oh good Lord, this feels good!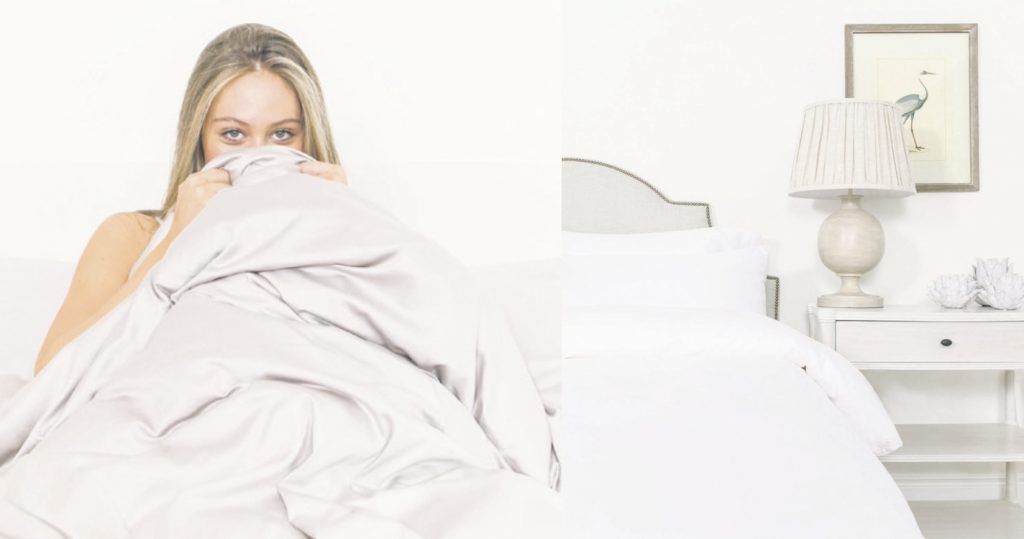 Well, these sheets repeat that experience every night. Going to bed is such ajoyful experience now, I love them!"
With fast delivery to your door – free with orders over £70 – White & Green's range also extends to bedspreads, throws, towels, mattress and pillow protectors, scarves, baby clothing, silk pillowcases and eye masks.
Visit whiteandgreenhome.com now to receive an incredible 25% off everything until 30 July only withcode BEDTIME25
---
Luxury home security services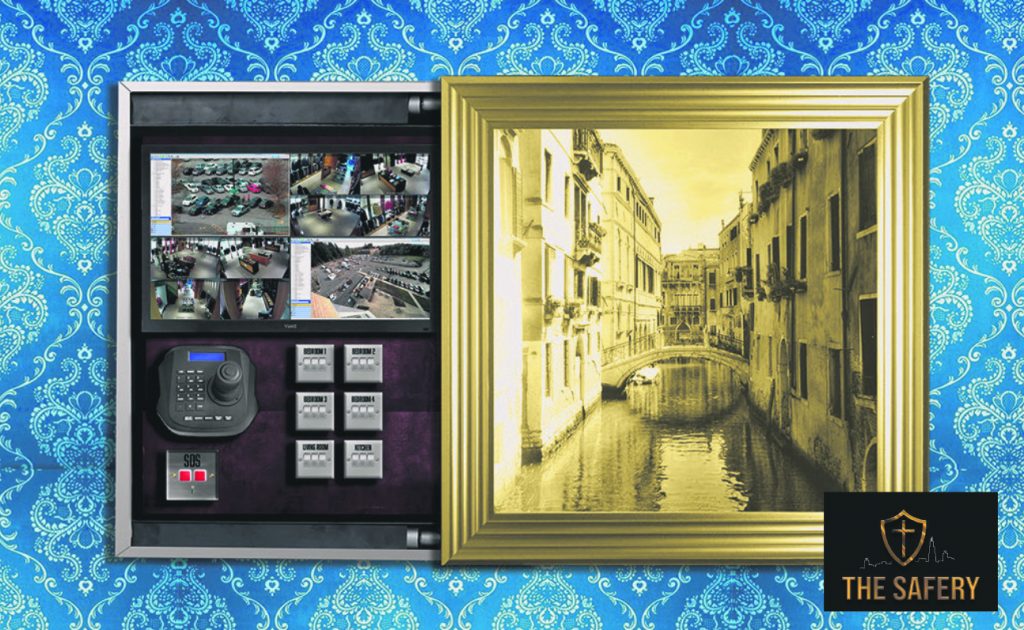 THE SAFERY SPECIALISES in providing high-end bespoke storage and security solutions for design-led homes. The team offers a selection of products which range from secure luxury key and light switch panel storage (the AutoWall Daily Unit) through to mobile secured panic room facilities for threat-to-life scenarios (the Custom ArmourCab). All products can be altered in style, size and function along with the possibility to add extra features such as fingerprint entry and the ability to add extra communication or security equipment.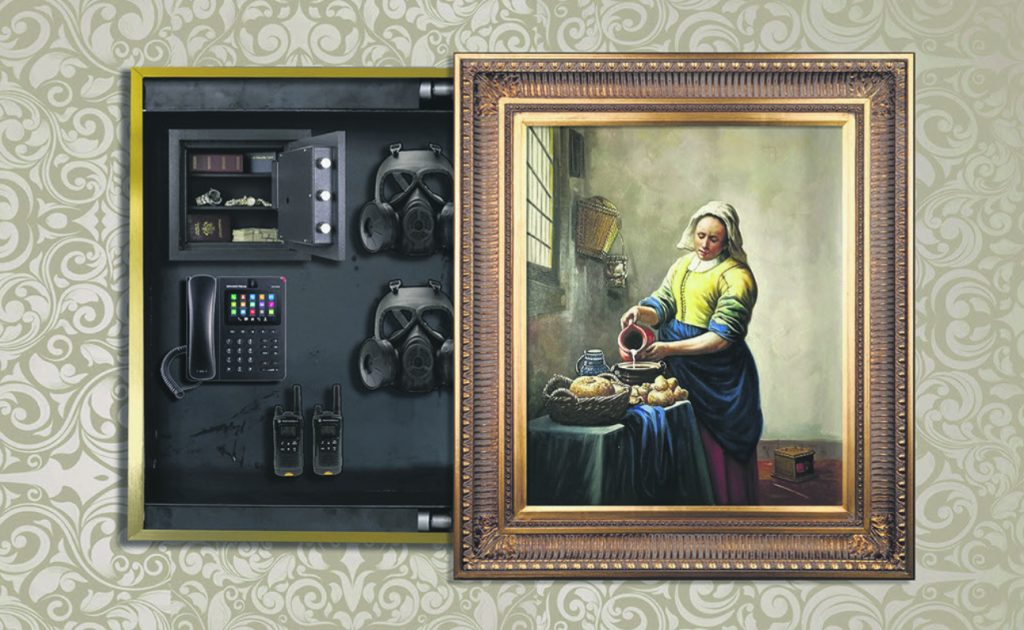 Along with the existing product line, The Safery also offers a bespoke customisation and build service which simply exists for them to build anything you can dream of in terms of luxury home automation and security. This can range from bespoke vehicle storage lifts, panic rooms, surveillance and security countermeasures, emergency escape passageways, customised wine cellars and much more.
The team offers site surveys across the UK to guide you through the various luxury automation or security solutions that they can offer for your property, to give your home a truly innovative and unique touch which can at times, be an almost impossible task to achieve when building a luxury feature home.
---
A cut above the rest – Michelin-star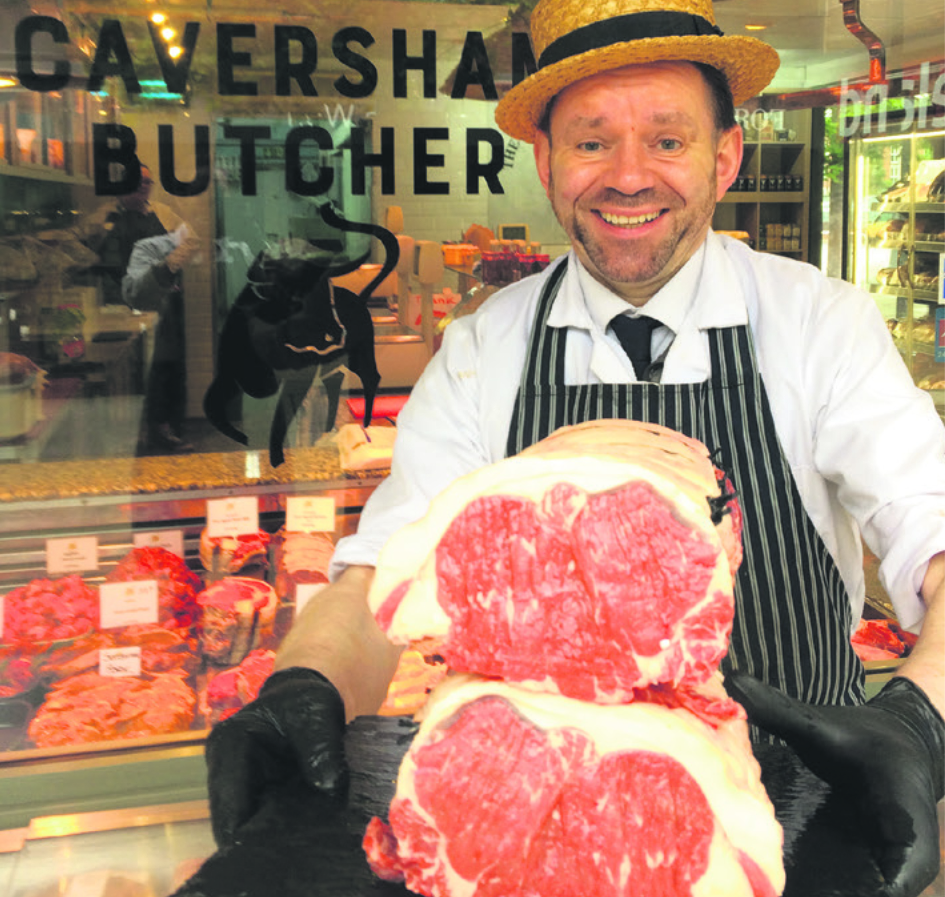 THE CAVERSHAM BUTCHER is a well-established business founded in Reading, Berkshire, back in the 1960s. To this day, the company continues to be run by passionate staff who pride themselves on providing the fi nest quality meat alongside exceptional customer service.
All members of the team have been in the trade from the day they left school and have remained as dedicated ever since. From the website, customers can get more insight and a chance to buy many of The Caversham Butcher products – just visit thecavershambutcher.co.uk
The company's master chef Mo, who has worked in many of the greatest Michelin-starred restaurants in the world, can produce almost any dish you desire. The catering arm of the business provides restaurants, pubs and more with high-end quality products. These can be delivered seven days a week to many parts of south east England.
---
Time to plan the end of your self-isolation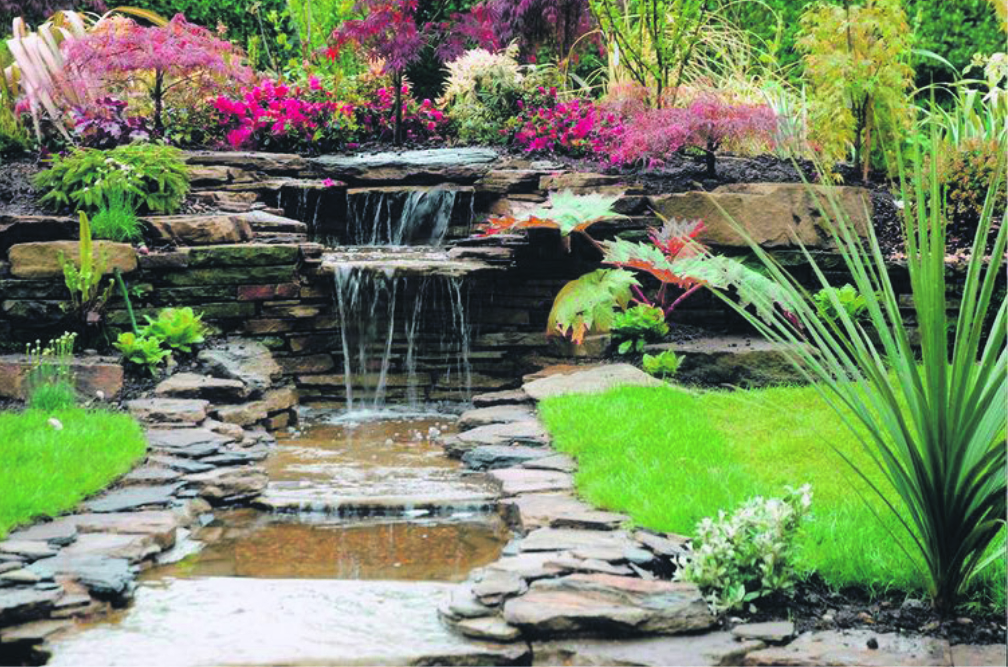 NOW IS THE PERFECT OPPORTUNITY to get outdoors and start creating a beautiful garden area. While the weather is warmer and you have plenty of time on your hands Bespoke Ponds is here to help you do just that with their specialist pond renovation and landscape design service
– so your outdoor space looks wonderful in lockdown and beyond. Create something beautiful with a customised water feature surrounded by plants and filled with fish and wildlife.
Choose natural stone patios, terracing, rock gardens, walls, paths and drives. Give your garden a makeover with fencing, clearing, tree and hedging work, with all types of planting all carried out to Royal Horticultural Society Award Winning Standards.
Although Bespoke Ponds loves creating water features, the team also do pure landscaping without the sounds of moving water.
The company has won a number of gold and silver awards for their designers and landscapers at Chelsea, Malvern, Tatton, Gardeners World and Hampton Court shows.
---
Bags of fun! Perfect boredom busters for little ones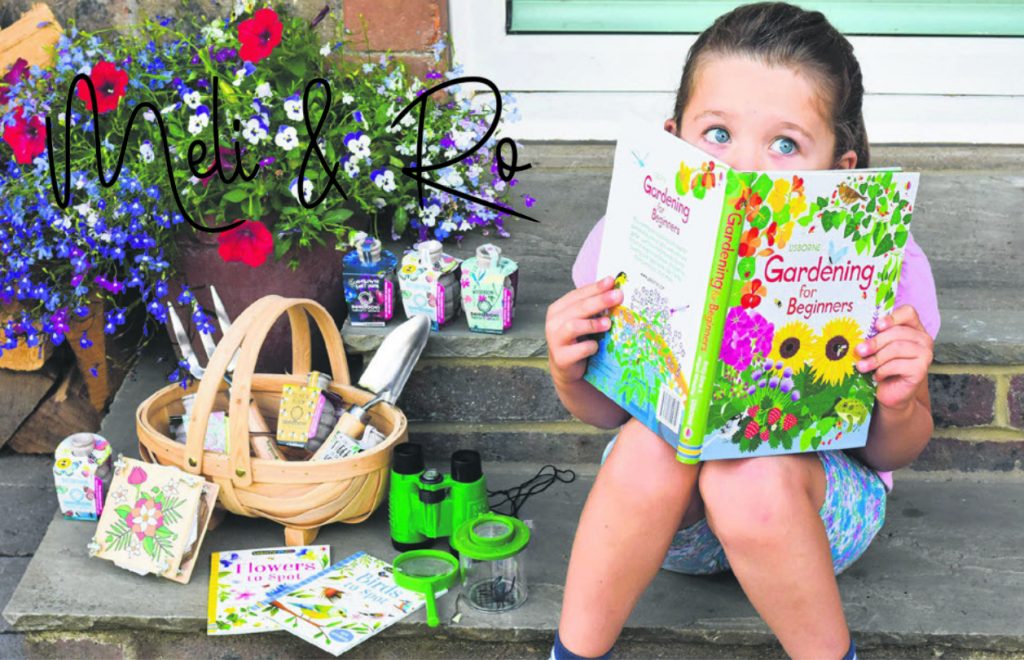 MELI & RO IS focused around keeping children busy and engaged with high quality, functional and educational products. The British edutainment brand makes travelling or home life easier and more manageable with carefully curated activity packs and busy bags.
You can also create your own bespoke packs. Meli & Ro provides the perfect solution for busy families on the go. From rainy day activities to a growing outside play range, all products are carefully chosen by Norland Nanny and mother-of- two Sophie.
Sending a gift? Add a personalised message and the team will wrap every order so it is beautifully presented on arrival. From puzzles, crafts and other games such as snap and dominoes, your little one is guaranteed to stay happy and entertained, whatever the occasion.
For more information visit meliandro.com and get 10% off using code CHECKLIST10.
---
EverEdge at 25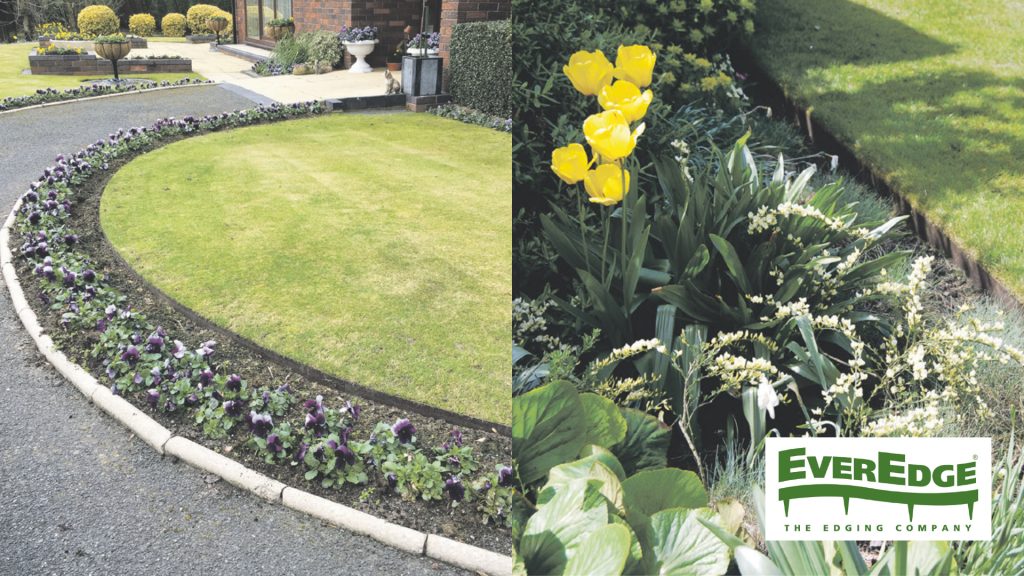 EVEREDGE ARE CELEBRATING 25 years of being 'The Edging Company'. It was founded in 1995 in Staffordshire with the simple mission of making garden edging easier, more attractive and with a long life expectancy.
Over the years EverEdge has grown to become a supplier of edging products, planters and custom steel walls with architects and landscape architects specifying EverEdge products for projects such as hospital car parks, podium and roof gardens, schools and public parks.
However, their focus remains on being the number one manufacturer and supplier of garden and lawn edging for domestic gardens. The edging is made entirely in the UK, in the Midlands, ensuring high quality British standards.
EverEdge use steel for lawn edging because it is tough yet flexible. EverEdge lawn edging can be installed in gardens of all shapes and sizes and can be curved to virtually any shape ensuring long-lasting, unobtrusive borders for flower beds, paths and driveways.
EverEdge comes in a large selection of sizes and finishes including painted, galvanised or Cor-Ten, a natural weathering steel that will rust without breaking down.
For more information about the services on offer, please visit the website everedge.co.uk
---
Plant pests kept away – wildlife encouraged in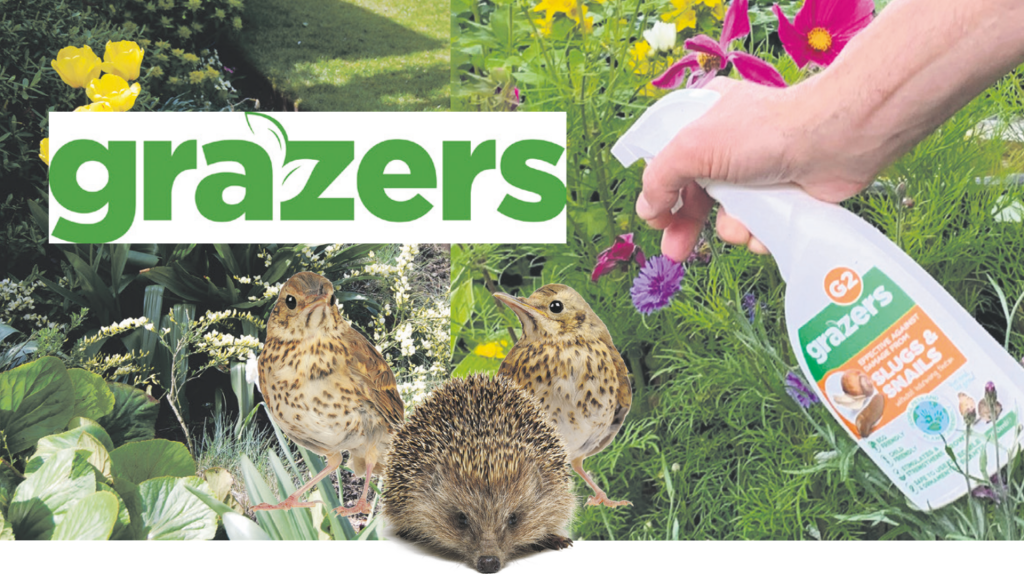 WITH PREVENTION BEING BETTER than a cure, Grazers helps garden plants to resist their pests. Gardeners can get ahead of pests by allowing plants to avoid damage, whilst leaving the pests alive for their predators.
Grazers products are a unique, specific blend of calcium with plant extracts, working naturally with photosynthesising plants to give them the ability to help themselves.
Nothing is harmed, plants avoid being eaten and thrive, all helping towards maintaining the natural balance of the ecosystem.
So, before pests cause significant damage, there is time to enhance plant biology and also protect local wildlife.
Be it flowers or vegetables, Grazers works for all plants. Here's what to use:
Rabbits, pigeon, deer and geese – Grazers G1
Slugs and snails – Grazers G2
After all, the pests many people despise so much are indeed 'wildlife' in-their own right.
Grazers is immensely proud of its environmental credentials and believes that all gardeners will now be able to nurture both their plants and their wildlife, whilst letting plant pests find other sources of food.
Visit grazers.co.uk to discover the full product range. For more information contact sales@grazers.co.uk or 01768 800555. For further technical enquiries contact Hugh on 07975997615 or hugh@grazers.co.uk
---
Fashionably old-fashioned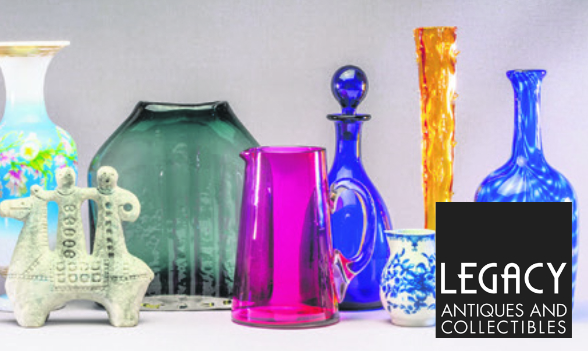 LEGACY Antiques was founded in 2005 and specialises in glass and crystal from 1750 to the present.
With classic stemware and tableware from British makers like Dartington and Royal Doulton, the dedicated team has curated many pieces from all over the UK. Antiques are often more affordable and better quality than their modern-day equivalents, with top green credentials to boot.
So whether you are looking for an investment or just feeding your nostalgia, Legacy has it all.
Visit legacyantiques.co.uk
PPE face masks: UK stock, fast delivery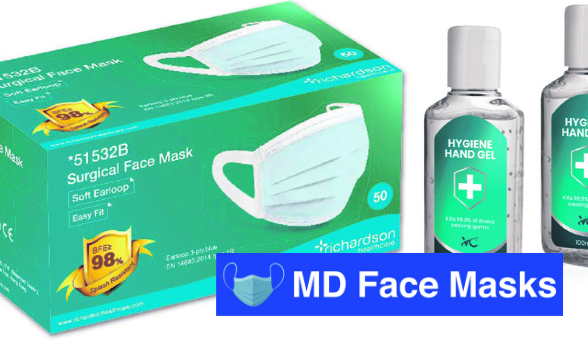 MD FACE MASKS is a PPE Supplier stocking CE certified face masks and respirators of the highest standard. This includes FFP3 respirators; N95 FFP2 masks, type IIR surgical masks and 3-ply disposable masks.
The UK company has a proven track record supplying dentists and healthcare professionals. It now aims to off er an efficient ordering and delivery service to businesses and the public, who are in need of essential PPE for personal protection and peace of mind as the government eases the lockdown. The team welcomes queries from the health and medical sector; clinics, workplaces, trusts and other organisations or authorities seeking supply of PPE equipment.
visit mdfacemasks.co.uk or email contact@mdfacemasks.co.uk