Many of us have grown used to working from home in recent years, or at least a more flexible working arrangement. As a result, people are spending more time at home than ever before, so this could be the perfect time to make sure your home is as comfortable as it can be.
The residents' team at apartment rental brand Essential Living have shared their top tips with Checklist for renters to get their living space looking its best, any time of year.
Invest in your home working space
For those living in more confined living spaces like apartments, you are less likely to have a choice on which room to set your workspace up in, but if you can, the best place to set up is at the kitchen table, or a desk if possible. Working near a window is also beneficial as natural light can improve concentration.
More importantly, invest in comfort and get an office chair with lumbar support. For a cost-effective alternative, place a small pillow at the curve of your lower back. You can also get an ergonomic keyboard with wrist support.
Reorganise your space
Particularly for renters with little storage, it can be a struggle to find space for everything and to properly organise your surroundings. Make your space more organised by selling, donating or discarding any unwanted items that have been sitting at the back of the wardrobe for months. By creating this free space, you will already start to feel refreshed and much more neat and tidy.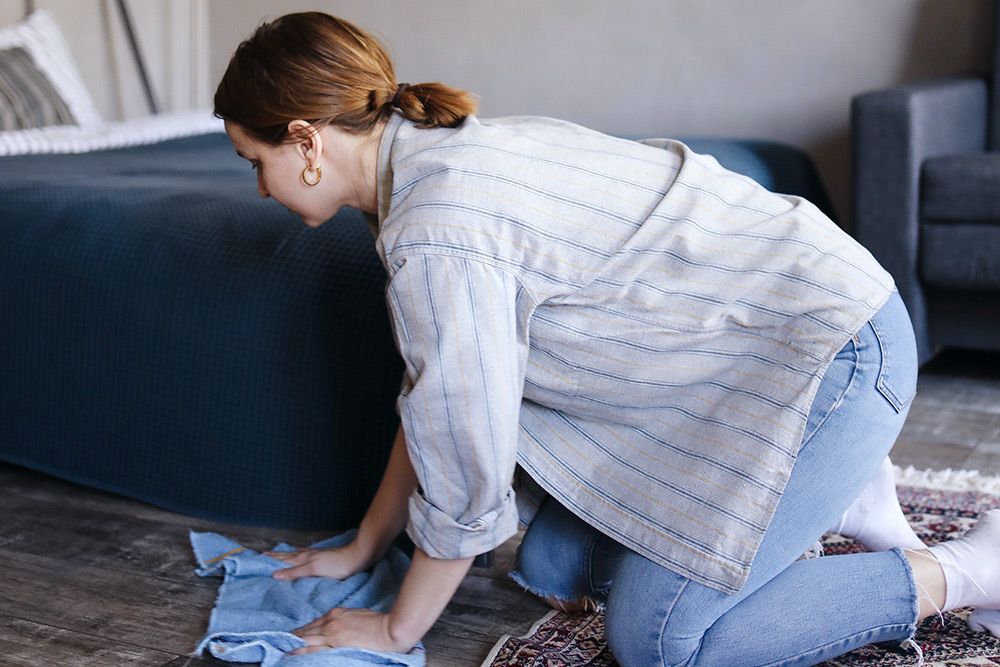 Have a spring clean
Giving your home a good spring clean makes you feel good, but it can be easy to become distracted and allow your cleaning tasks to pile up.
To avoid the build-up of cleaning jobs, make a cleaning schedule of smaller tasks to tackle little and often to keep on top of it and prevent you feeling overwhelmed by a bigger clean. A build-up of dust on your surfaces can trigger red, itchy eyes or a runny nose, so by dusting your surfaces just once a week you will feel a huge difference.
Throw away any expired foods
Have you ever found a tin in the back of your cupboard which is about three years old? If the answer is yes, then it is time to get rid of any expired tins that are just sitting there taking up space. For renters who may not have a huge amount of kitchen space, you will instantly feel more organised.
This also goes for the fridge, remove everything and give the inside of your fridge a good clean with some antibacterial wipes. This will remove any bad smells and allow you to reorganise each shelf so you can see what items need to be eaten first.
For any foods you don't need, why not donate them to your local food bank. This way you've also done your good deed for the day. You can find your nearest food bank at The Trussell Trust.
Give your home décor a makeover
It's always a good time to incorporate some new, fresh colours into your home's décor. The colour trends for the spring/summer seasons include orange, red and blue shades, as well as four key neutral shades including universal khaki, dark blue, shiny white and ashen.
You don't need to paint the walls – many renters can't anyway – but just by purchasing some cushions or lampshades in these colours it may just give your home that modern refresh you wanted all along.
To see your company in any upcoming features we are arranging please email editorial@hurstmediacompany.co.uk