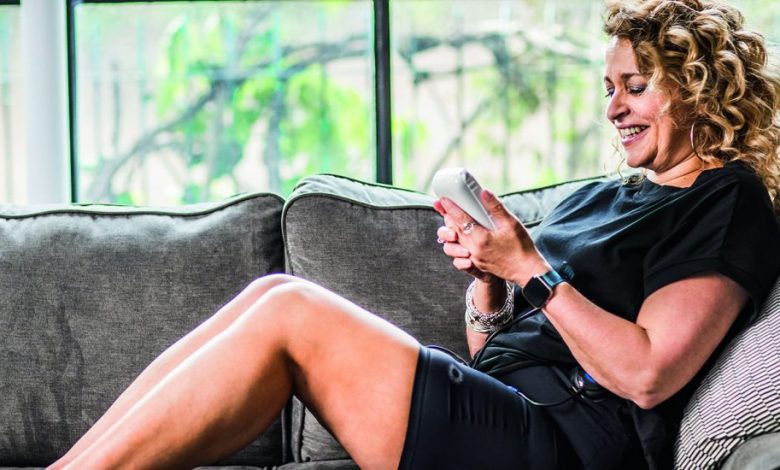 The Loose Women presenter on boobs, bladders and birthdays!
BY LYNN CARRATT
I LOST WEIGHT THIS YEAR
'I generally opt for healthy choices in my diet and never eat as much as I want. I'd eat carbs all the time if I could! I do treat myself to a glass of wine or a curry though. I've also trained myself over the years to like dark chocolate, so I'll eat some of that. My weigh now varies between 10 stone six and 10 stone 10 – I'd like to be 10 stone, but I love my food too much!'
I SUFFERED FROM BLADDER WEAKNESS
'I only started suffering with the condition after I had children, because I didn't do what the doctors advised. I don't think they quite recommend pelvic floor exercises enough, and I don't think there is quite enough information about it, either. To manage my symptoms, it's essential to drink enough, and too much caffeine can irritate my bladder.'
BE SURE YOU GRAB YOUR BOOBS!
'I've just completed a trek in the Himalayas with Giovanni Fletcher, Oliva Buckland, Frankie Bridge and 100 women for the breast cancer charity CoppaFeel. To train for that, I was doing a lot of walking and carrying my backpack on my back whenever I could. PLEASE check your breasts regularly – it could save your life!'
LOOSE WOMEN IS INCREDIBLE
'I still love everything about the show, and I enjoy having the guest panellists present. I have always liked acting, and I would like to do some more theatre, but at the moment I have a lot of commitments. Hopefully, I can do more in the future.'
IT'S NEARLY CHRISTMAS!
'Without a doubt the best Christmas present I've ever received was my daughter, Maddie. She was born on Christmas Day, so in the morning we celebrate Christmas and by early evening we go into birthday mode.'
Nadia Sawalha is supporting Innovo's #LetsPeeHonest campaign, aiming to break the taboo that exists around bladder weakness myinnovo.com/uk
Read Nadia's full interview in the Christmas issue of Celebrity Secrets, out 19th November in OK! magazine bumper packs for one week only!