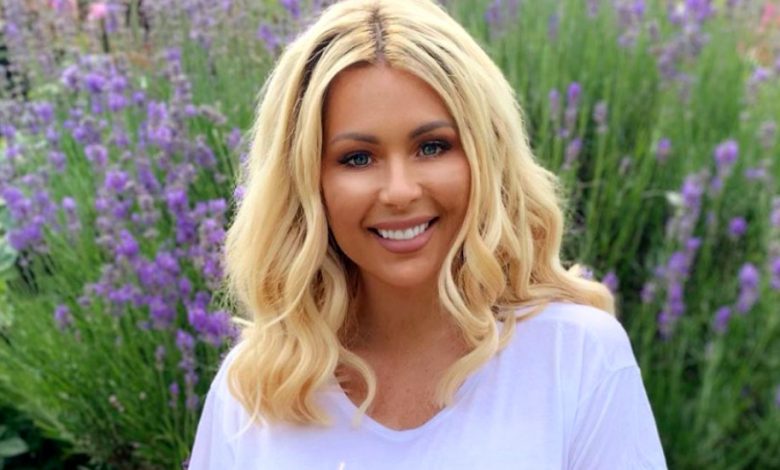 The Celebrity Big Brother star on why she believes no one should home-school their kids
Interview by Lauren Naylor
Being on the PTA keeps me organised
'It's a known fact I'm completely scatty, but being part of the PTA means I never miss anything. People rely on me to be organised, and I have a huge responsibility where I need to keep everyone informed of activities and movements to do with the school. It's been a godsend being involved, as not only am I personally organised, but it's my duty to keep on top of everything and everyone else in the loop.'
I chose state school over private
'I think sending your kids to private school boils down to where you live. We've been very lucky with the state school we chose to put the boys in. Also, some private schools are much stricter than others, so you have to make the choice if you want to push your children academically, and if you are willing to keep up with that level of commitment to homework. I know I personally couldn't. I also do not agree that a five-year-old should have that pressure of doing homework in the first place.'
No one should home-school their kids
'I get so bored without the boys at home, and within an hour of them being at school I'm climbing the walls. I love a busy household, but I don't agree in home tutoring. Realistically, what are you teaching your kids? There's no set curriculum, no-one checks on you, and you have no tutors. Take Stacey Solomon for example. She could be having those six hours that her eldest boys are at school to relax and enjoy her newborn son. It's hard to judge the right thing to do, but in my opinion going to school is best.'
Kids need to be kids
'I think it's such a shame so many young girls and reality stars are having things done so young – and just too much. You only get one childhood!
I'm glad I didn't go down that route. I look at some of the people I've known for years who are pumped full of filler and I feel they look a lot older than they actually are. I'm 38 in September and am quite content as I am, thank you very much!'
Read Nicola's full interview in the Parenting issue of Celebrity Secrets, available in OK! magazine bumper packs, on sale now for one week only!