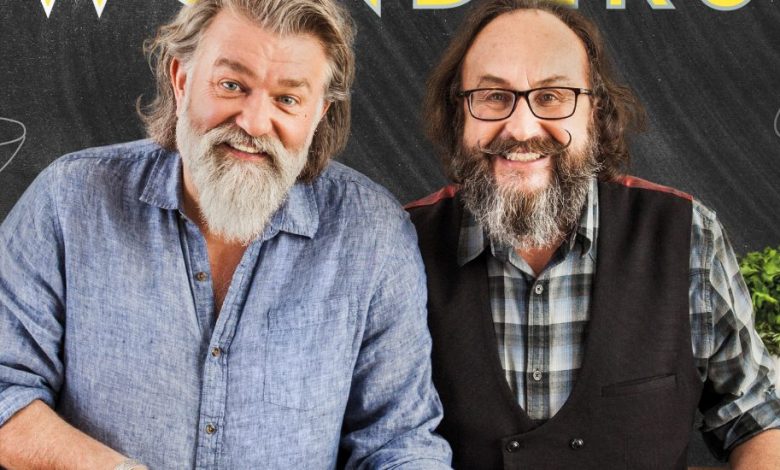 Si King and Dave Myers on their passions for music, food and seeing the world
Interview Amie Thomas
The recipes in the latest book have been branded your best yet, plus look divine. Would you say you shy away from the kitchen at home or is there a high expectation from your families that you deliver?
Si 'No, we love cooking. It's what we do, plus there's nothing better than cooking for the people that you love.'
Dave 'We've just been enjoying cooking for our families over Christmas, which has been wonderful. When we cook on the television, there is all the prep and all the work, but nobody gets the finished product. So Christmas is great for us.'
What would you say your career highlight has been so far?
Si 'There's been so many. I think when we won the National Book Award for the Hairy Dieting was one. We felt pretty good about ourselves that we had managed to shift the weight and turn ourselves around, and then getting the National Book award for it was great.'
Can you tell us a bit about your new album?
Si 'It's great – it's a triple CD. It's basically the tunes we listen to when we're travelling the world on the bikes. We've been incredibly lucky that every track we wanted we have been allowed to use. We have shot a television commercial for it, and wow we look the part, don't we Dave?'
Dave 'We certainly do!'
You're no strangers to the stage, especially after performing alongside UB40 and Alanis Morrisette at Cornbury festival. Do you think the passion for music could ever overtake your love of cooking?
Si 'I'm in a rock 'n' roll band called Little Moscow, so I have the same passion for music as I do for food.'
Talking of performing, do you have any tours on the horizon?
Si 'Yes, we have another stage tour coming up in September 2020. We'll be going all over Britain and Ireland this time, including the Isle of Man. There will be no corner left un-biked!'
Dave 'We are currently in the process planning a series for next year. It's kind of like choosing where to go on your holidays!'
Do you often take inspiration from countries you have visited when it comes to your cooking?
Si 'That's what our whole careers have been, as we have travelled the world since 2004. We're so lucky that we then have platforms with books and television to show what we create. It's very special.'
Dave 'It never ceases to amaze us that wherever you go in the world, there's so many fabulous cuisines to discover. I often get worried that I'll die before I've had a chance to experience them all!'
Do you work on recipes that have been passed down through the generations?
Si 'Absolutely – there's a rich oxtail stew in this book that both Dave and I had as kids, because in those days it was really cheap and tasty.'
Dave 'The recipe for fruit loaf brings back memories for me. We made it for the book and once it had been photographed the crew polished it off in seconds. It's delicious and so simple to make.'
The Hairy Bikers' One Pot Wonders by Si King and Dave Myers is available now to buy here: https://amzn.to/35p65x1
Read The Hairy Biker's full interview in the New Year's Resolutions issue of Celebrity Secrets, out in OK! mag bumper packs from 7th January 2020.