Advertisement
Yacht & Boating
Yachting & Boating Checklist
A life on the water symbolises the freedom to choose where you want to go – here is a raft of ideas to whet your whistle and drift off to wherever you please
For a life less ordinary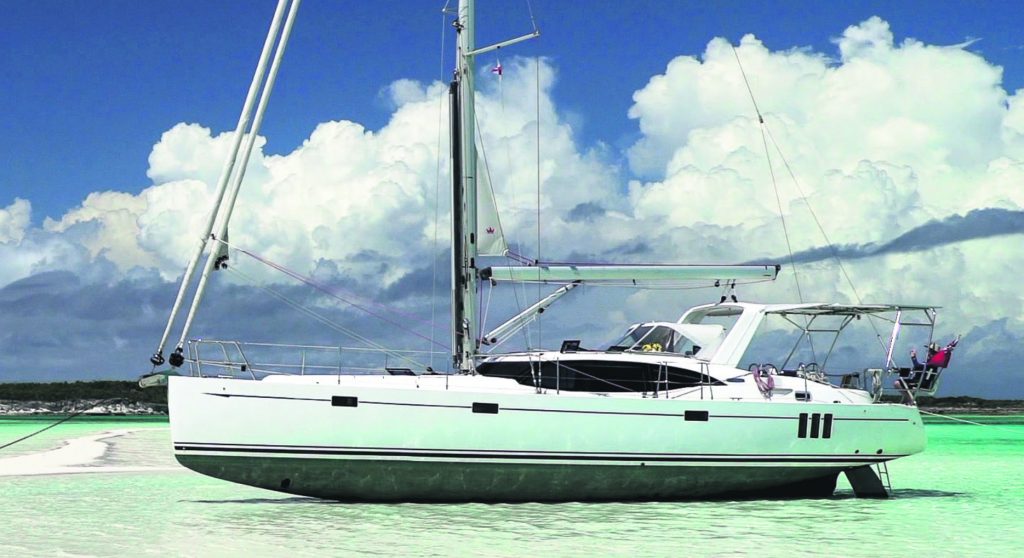 DISCOVERY YACHTS GROUP build yachts of unrivaled perfection and quality. Discover the six different classes we now build at the Southampton Boat Show. We are exhibiting the world renowned Southerly 480 with her varible draft swing keel; the latest Southerly 540; a custom 58; and the Bluewater 50 Catamaran considered to be an extension of one's home.
Visit us on the water 13-22 September and discover for yourself what all the fuss is about.
Southampton Boat Show: 13 September – 22 September 2019
Discovery Yachts Group
Yacht Haven
Lymington Hampshire
SO41 3QD
United Kingdom
02380 86 55 55
sales@discoveryyachtsgroup.com quoting 'timetodiscover' discoveryyachtsgroup.com
---
Owning a yacht without hassle!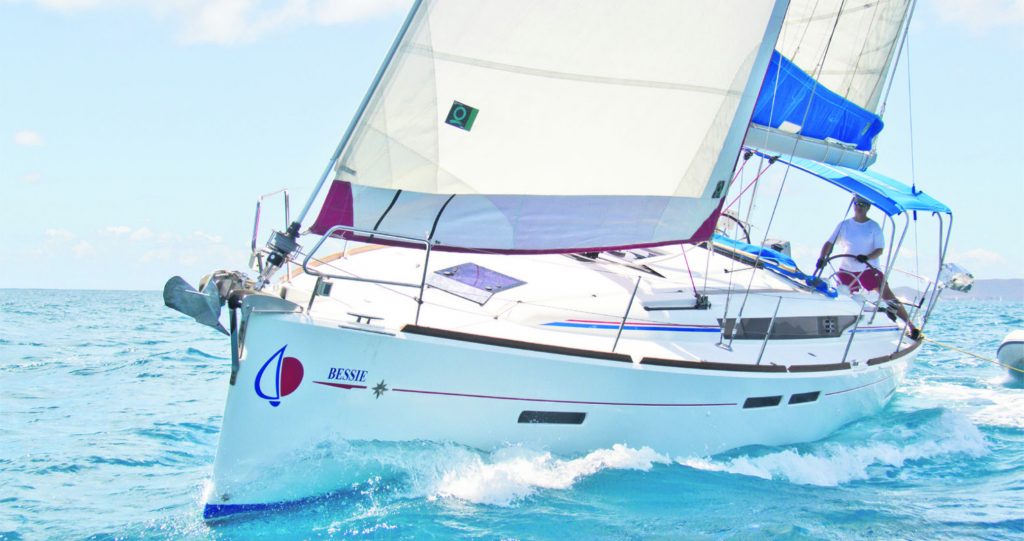 IF YOU'RE A REGULAR CHARTERER and have considered purchasing your own yacht but don't want the hassle or ongoing costs, then you should consider the Yacht Ownership programmes from Sunsail and The Moorings.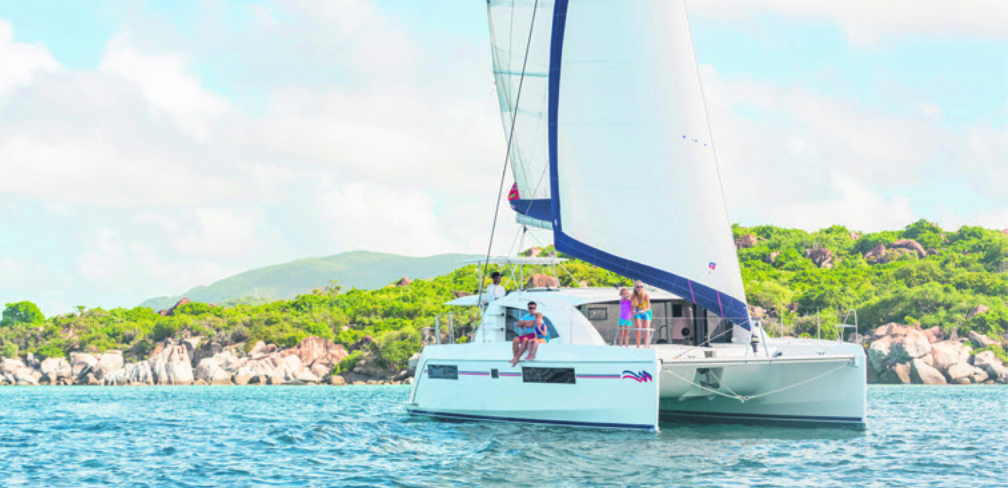 Established in 1969, The Moorings was far ahead of its time, creating the ownership programme before it was regular practice. This year, The Moorings turns 50. It celebrates this achievement just ahead of its sister company, Sunsail, established in the UK in 1974.
Owners can use either their own yacht or sister ships for up to 12 weeks a year at worldwide destinations. The Moorings and Sunsail will take care of your yacht, including maintenance and insurance.
You have the choice between two programmes:
The Guaranteed Income programme
You pay 100% of the yacht cost at the start, receive the title and an income of 9% per annum (8% in Europe). You could choose to buy with cash or instead pick a competitive marine mortgage from a financial partner. At the end of the approximately five-year programme, you can choose to keep your yacht, sell it or trade it in for a new one and start the programme again.
The Option to Purchase programme
The buyer is offered a substantial discount off the retail price of the yacht, instead of receiving an income during the programme term. The title remains with The Moorings or Sunsail, but your investment can be secured with a lien. The title may be transferred to you at the end of the contract after a 20% title payment or alternatively you can choose to take a guaranteed 20% cash buyback to simply walk away.
Visit the team at the Southampton Boat Show! Stand 156A
sunsailyachtownership.co.uk
023 9222 2225
---
Learn navigation skills ready for 2020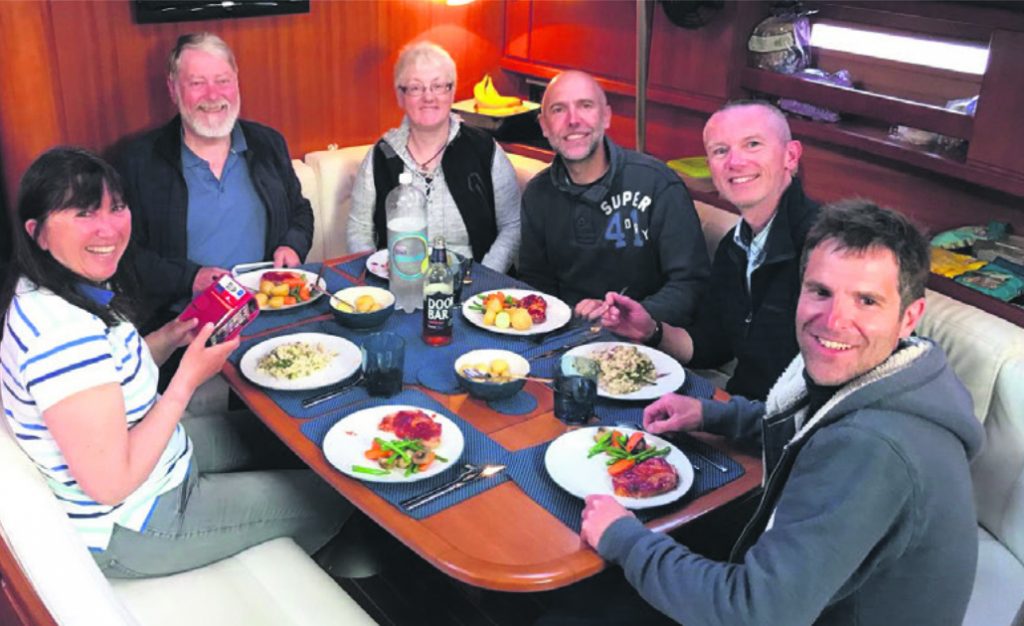 "I NEVER KNEW you could have so much fun at six miles an hour!" "Brilliant – see you again soon!" These two comments reflect the Premier approach to providing RYA courses, Christian sailing holidays and the award-winning sail4macmillan.com round-Britain trip.
As autumn draws near and thoughts drift towards occupying winter evenings, join us to learn navigation skills as you plan for the blue skies and warm seas of your future sailing adventure. The full range of shore- based courses is held at venues throughout the country including London, Chelmsford, Lightwater, Harpenden and more.
The low customer to instructor ratio ensures Premier courses enjoy superb pass rates.
If you fancy some late season sailing, then Premier's main sailing base is located in the beautiful village of North Fambridge, just 50 minutes from Liverpool Street Station…where you will enjoy the best on-board food afloat!
premiersailing.co.uk | 01621 744902
colin@premiersailing.co.uk
---
Specialist boat insurers for 193 years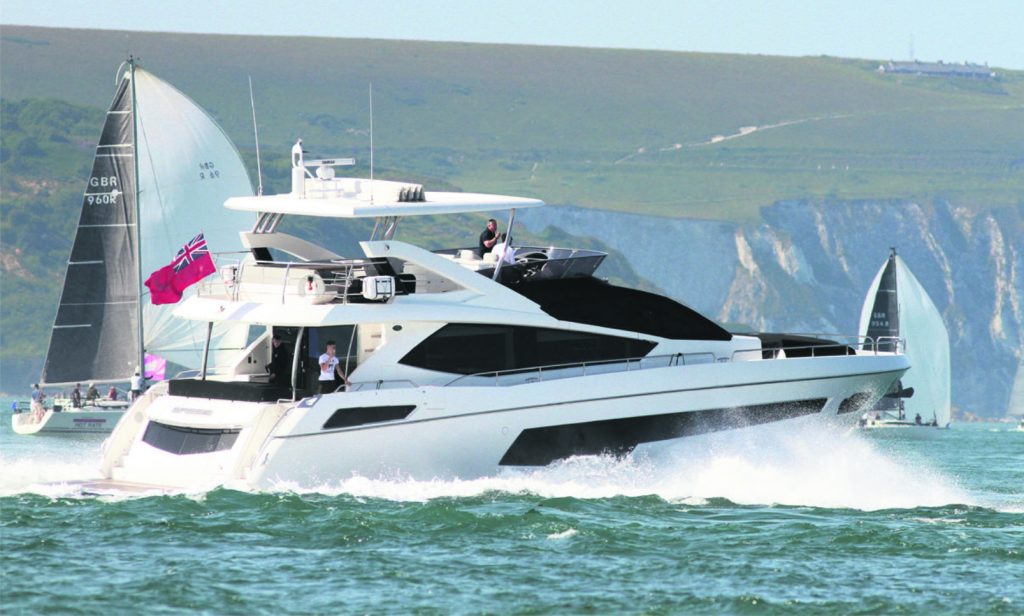 GJW DIRECT have been providing specialist boat insurance for 193 years and are hugely respected throughout the marine world. While traditional in terms of valuing customer service, GJW Direct lead the way when it comes to harnessing technology with a state-of-the-art website which includes the MyBoat portal, the digital boat management system and safety equipment reminder service which helps you organise your life afloat.
MyBoat is FREE to sign up to, giving you access to news, views, tips and weather. What's more, GJW Direct insurance customers gain access to exclusive offers and discounts from a wide range of top marine brands and chandlery retailers as well as a range of top quality boating magazines.
Safety is paramount while on the water, and the team at GJW Direct have collaborated with the Royal National Lifeboat Institution (RNLI), raising awareness of the importance of staying safe at sea. GJW Direct is an official supporter of the RNLI's Lifejacket Clinics where Community Safety Volunteers provide safety advice on a range of topics and carry out free lifejacket inspections. With research showing as many as 30% of lifejackets brought in for inspection would not have worked in an emergency, these clinics can help save someone's life.
Boating provides you with a world of opportunities, whether that be on a yacht, powerboat, narrowboat or jet-ski, which GJW Direct help you harness to the full. Choose a GJW Direct policy to have confidence in your marine insurance, leaving you free to enjoy your precious leisure time on the water in safety.
---
An independent marina on the south coast – a lifestyle destination for those who love boating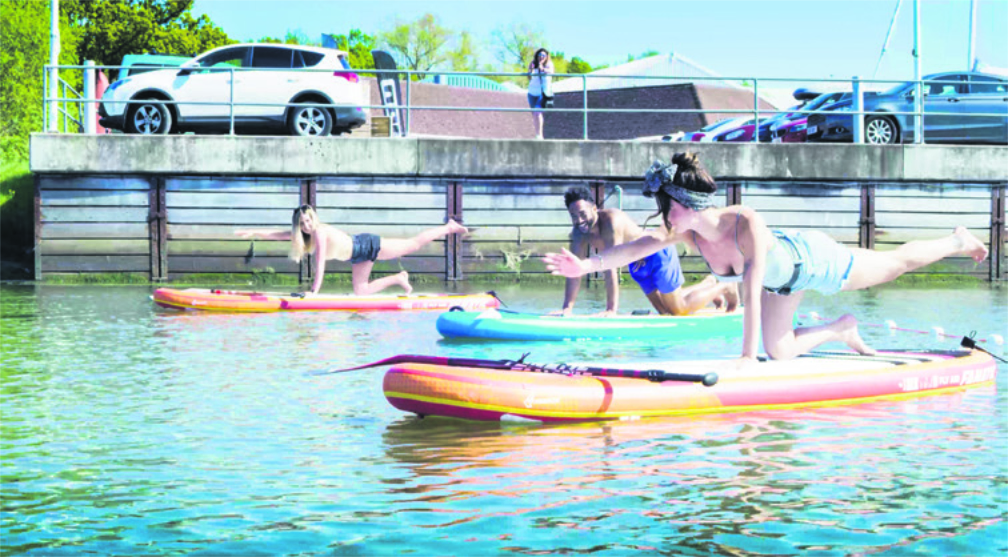 UNIVERSAL IS ONE of the few independent marinas left on the south coast. Since 1997 Avia Willment has run the business with one single vision of creating a 'lifestyle destination', offering a friendly and personal experience where you can unwind.
It's ideally situated for those wishing to spend less time travelling in the car and more time boating in one of England's most sought-after destinations. The River Hamble has always been the No.1 base for boating, pleasure or racing. Within minutes you can find natural creeks to fine dining – and it's all on our doorstep.
The marina, surrounded by woodlands and salt marshes, is a unique environment which separates us from the rest. As well as enjoying a multitude of leisure activities at Universal, at its heart is a thriving passionate community of over 200 people. From IT specialists to charity sailing centres and much more: marine engineers – T S Marine & Signature Marine; valeting -Maritime Yacht Services; rigging – Petersons Rigging; sail making – Doyle Sails; and Pascoe's Bespoke Superyacht Tenders.

The marina accommodates up to 450 vessels with a variety of berthing , dry stacking and lifting up to 75 tons.
Leisure facilities include Bistro 8, Mermaids Coffee Shop, kayaking and paddleboard hire/club, jet-ski club and jet-ski docks, charter sail, fishing trips, pilates and sports massage.

Join our thriving community and relax in our beautiful and tranquil surroundings. Check out our Facebook and Instagram, where we post videos of what's going on here.
info@universalmarina.co.uk | 01489 574272
---
Learn or improve your sailing with Seafarer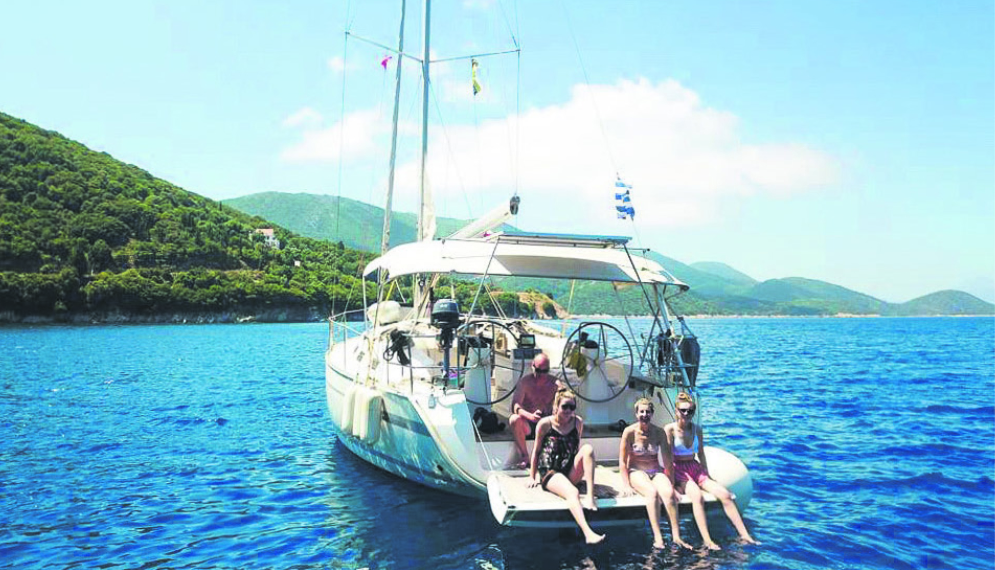 WITH RYA TRAINING CENTRES in Greece, Croatia and the UK, Seafarer offers the widest choice of locations where you can learn to sail.
Our practical yacht courses suit all levels. Beginners start with Competent Crew; move up to Day Skipper; and then there are advanced courses available up to Yachtmaster. Course durations start at two-day weekend and five-to seven-day midweek courses in the UK, Mediterranean courses generally being seven days.
Seafarer's Beach Club in Greece offers attractive beachfront accommodation with unlimited dinghy sailing and windsurfing, with RYA training offered from beginner up to instructor level.
Seafarer operates summer flotilla sailing holidays in four areas of Greece, as well as Croatia, Montenegro, Turkey and the South of France, plus the Thailand flotilla sailing from Phuket over the winter months. Also on offer are bareboat and skippered charter, plus 'by the cabin' charter on larger fully crewed vessels.
For more details please see our website or call us
seafarersailing.co.uk | 020 8324 3118
---
The Royal Society of Marine Artists: 2019 Exhibition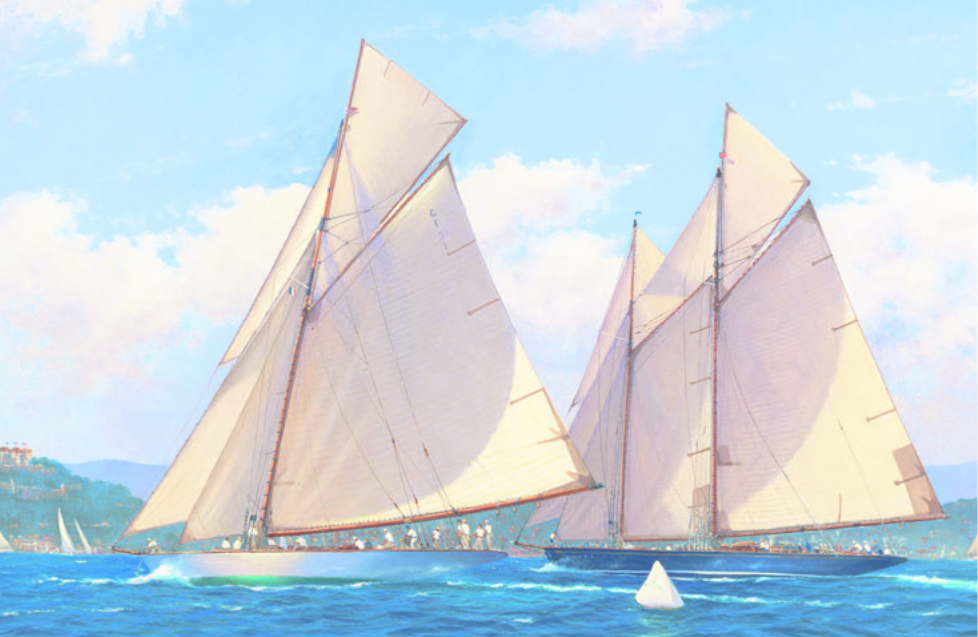 ON DISPLAY WILL be an astonishing variety of maritime subjects and paintings of the sea as the site of historic battles and contemporary shipbuilding, a playground for sport and leisure and home to many forms of wildlife.
Generations of artists have sought inspiration from the sea and that tradition continues today. Our annual exhibition will feature some 400 works, by RSMA members and a new generation of artists who have discovered the fascination of the sea. These works, in a wide range of styles, sizes and media, capture the many moods of the sea and the coast and offer something to delight everyone.
During the exhibition members will be giving free demonstrations in the gallery. We are offering free entry for two when you present this page at the gallery desk (normal price £8) on 10-19 October.
mallgalleries.org.uk
020 7930 6844
Mall Galleries, The Mall, London SW1
---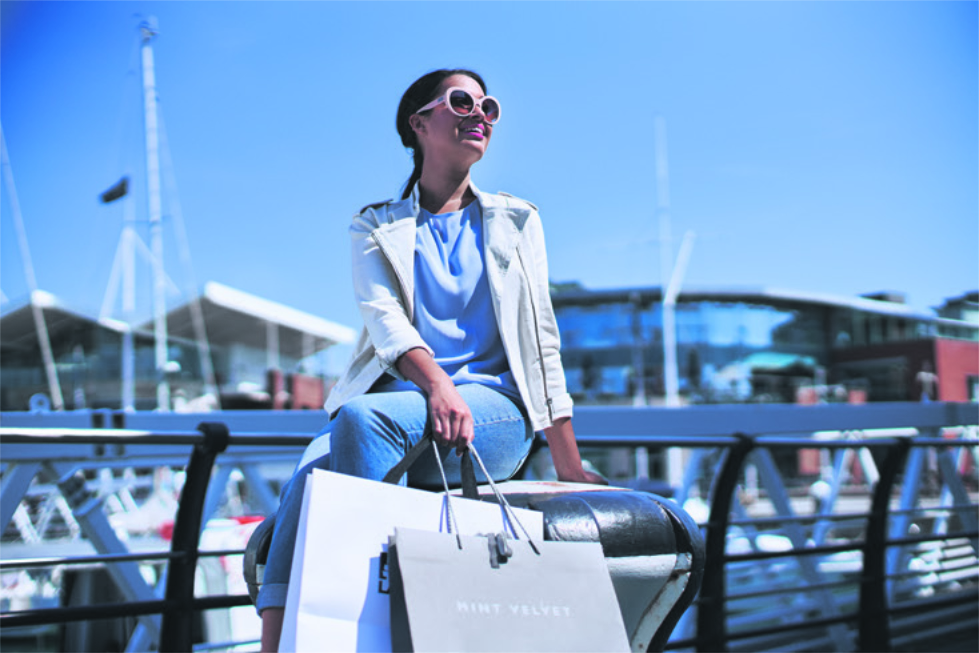 WIN a shopping voucher for Gunwharf Quays –Worth £500!
GUNWHARF QUAYS is the South's only waterfront shopping outlet. Located on Portsmouth's historic harbour, you can shop at over 90 famous brands, dine in a choice of over 30 restaurants, bars and cafes; while watching the boats go by as you take in the stunning waterfront location. Why not sail into our marina and make the most of the sales around the centre at up to 60% off RRP?
gunwharf-quays.com/times
023 9283 6700