Advertisement
Gadgets
Gadgets and Tech Checklist
Feed your inner geek with the latest technology – here's a selection of cutting-edge ideas for home, work, the commute, the gamer, the music lover and the great outdoors
Imagine never having to clean your oven again…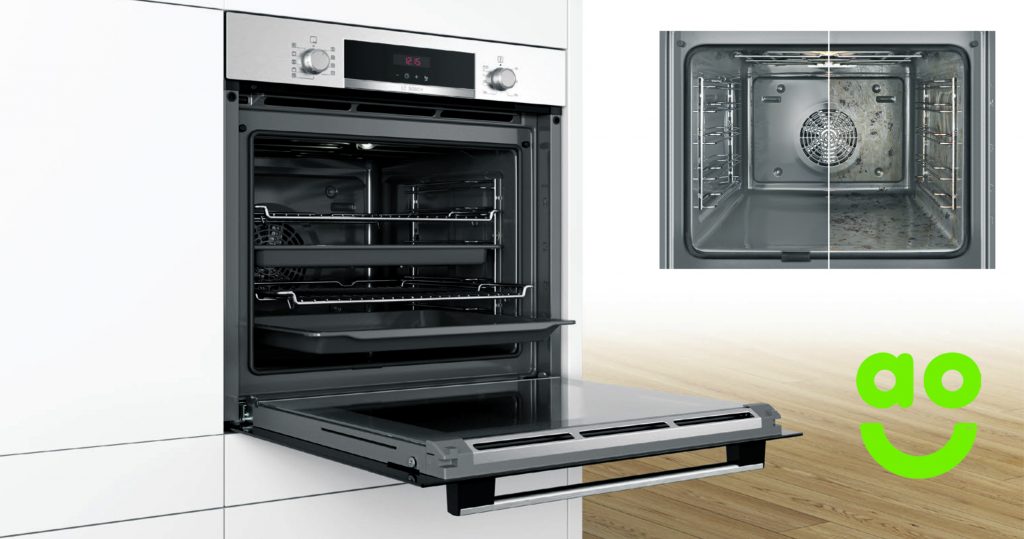 YEP – YOU HEARD RIGHT. And it's all because of this wonderful thing called pyrolytic technology. The Bosch Serie 4 oven has a clever programme which can burn away any grease that's lurking inside.
By turning the temperature up to 480°C, it transforms grime into a small pile of ash that's quick and easy to wipe away afterwards.
The oven door automatically locks while it's working for added peace of mind. And because the oven's self-cleaning, you can avoid those harsh cleaning chemicals you'd usually need to use.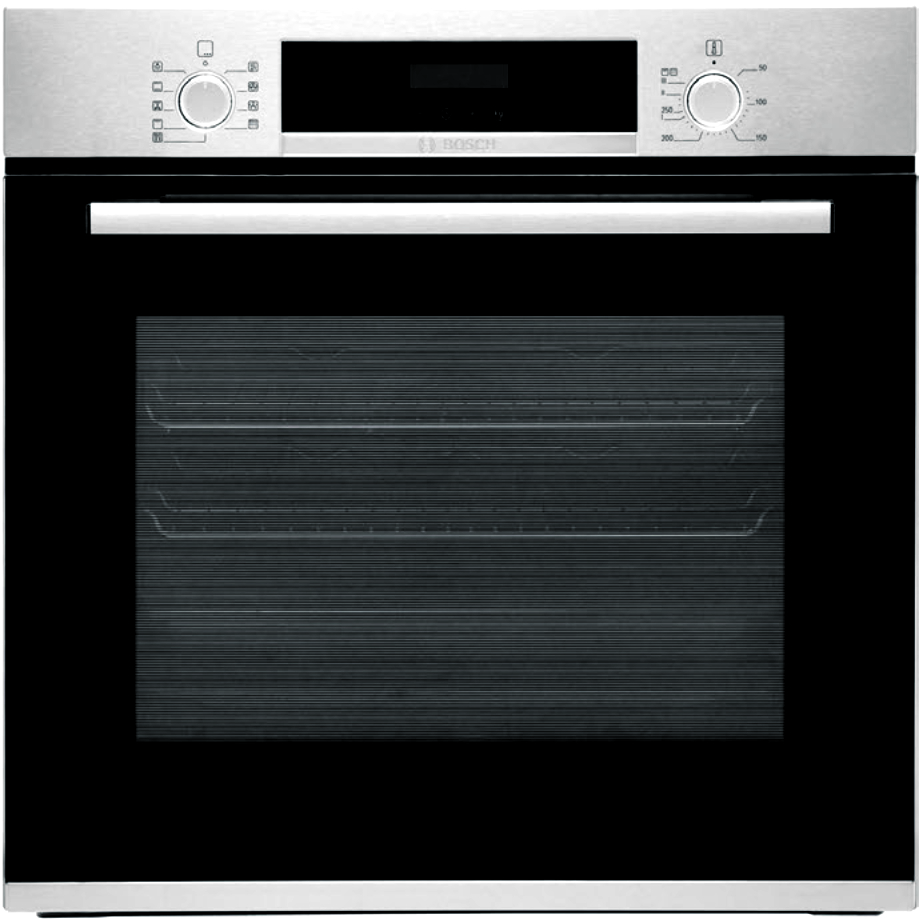 It's as simple as that – and no elbow grease required. So, not only does it save you a ton of effort from having to scrub the inside of your oven, but it saves you loads of time as well. Just imagine – no more Sundays spent with marigolds on and scourer in hand. Bliss! It's a no-brainer really.
To find out more about this amazing tech, just visit ao.com – the online electricals store with over 140,000 five-star reviews on Trustpilot.
They'll deliver your new oven on a day that suits you, and to make things even easier they have installation services available. Once you go pyrolytic, you'll never go back.
For more information: Click here
---
Never let a flat phone battery ruin your day! Keep going, stay connected with ChargeBolt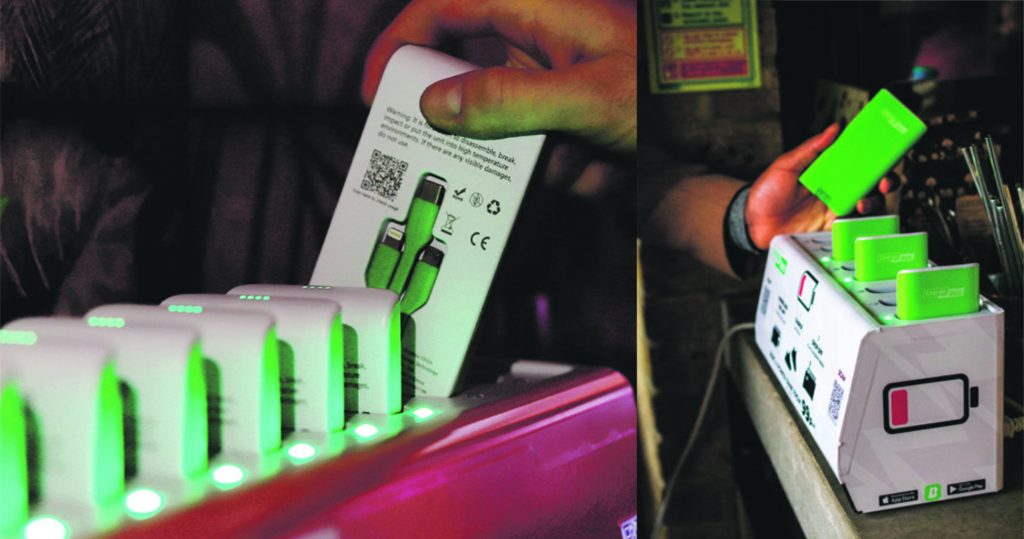 YOU KNOW THE FEELING. You're deep into low power mode, you're already running late, you've got to swipe in and swipe out, and probably swipe left and right, and you'll need an Uber home later. The meeting is in 30 minutes and you can't remember the address. Oh, and your mum has left a message. Another one. Maybe she's ill, maybe she won the Lottery. You're 4% from meltdown.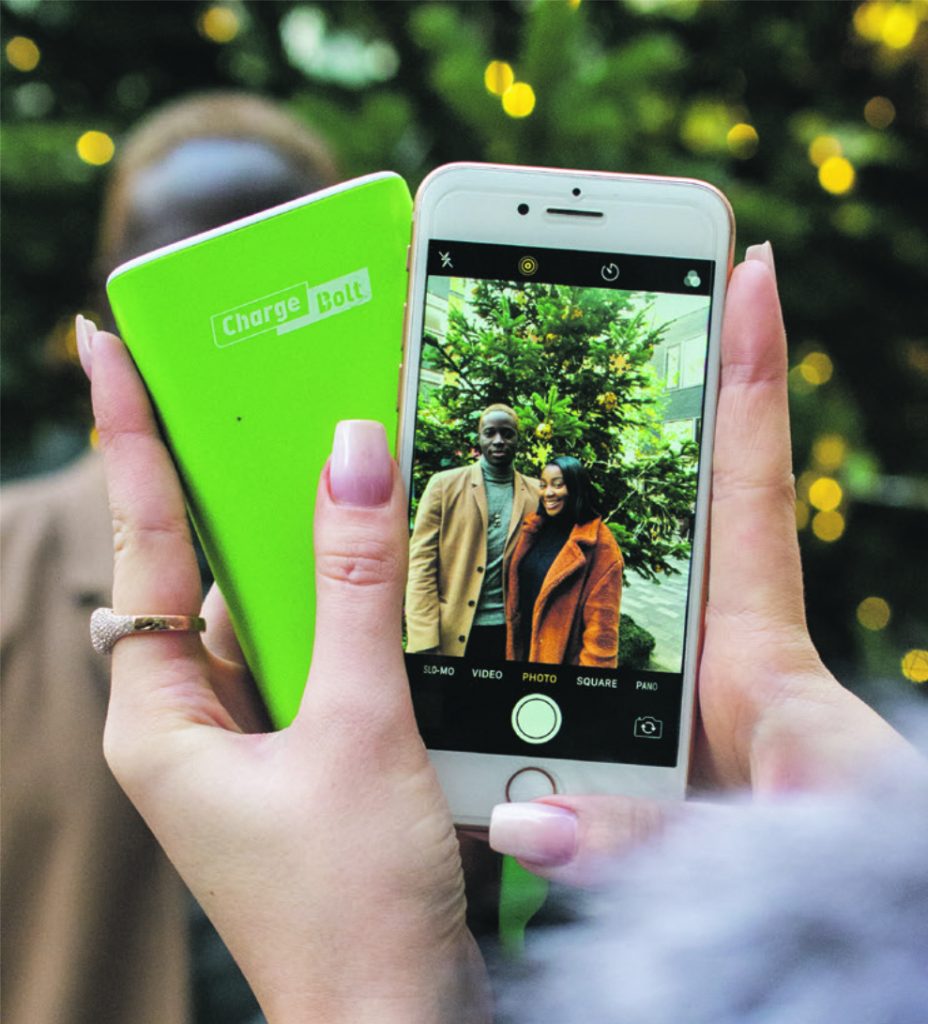 Then you remember ChargeBolt, the UK's fastest growing power bank rental service. So you open the app which guides you to the nearest charging station a short walk away, scan the QR code and slip the power bank in your pocket. Boom! They call it the ChargeBolt moment. A moment of extreme relief, knowing you have the freedom to chat, call, tweet, pay, snap, play, map – do whatever you need to do. Juice unlimited. No Insta-ruptions.
You'll find ChargeBolt power bank stations in bars, pubs, restaurants, coffee shops and convenience stores throughout the UK's biggest cities – there are over 1,000 locations in London alone. And the beauty is, you can charge on
the go. You don't need to sit by the power point staring intently at the lifeless screen (like it will help!) because you can return the charger to any ChargeBolt location. Pick up at the gym, drop off at the yoga studio. Easy. And from just 99p per hour, it's a very, very affordable lifesaver because the state-of-the-art power banks charge most phones at around 1% a minute.
Its safe, too, with Apple-approved lightning cables. In fact there are cables for just about every smartphone currently on the market.
Now, how are you going to spend your mum's millions?
For more information: Click here
---
ViewSonic M1+ Portable Projector packed with WiFi, Bluetooth and Harman Kardon Speakers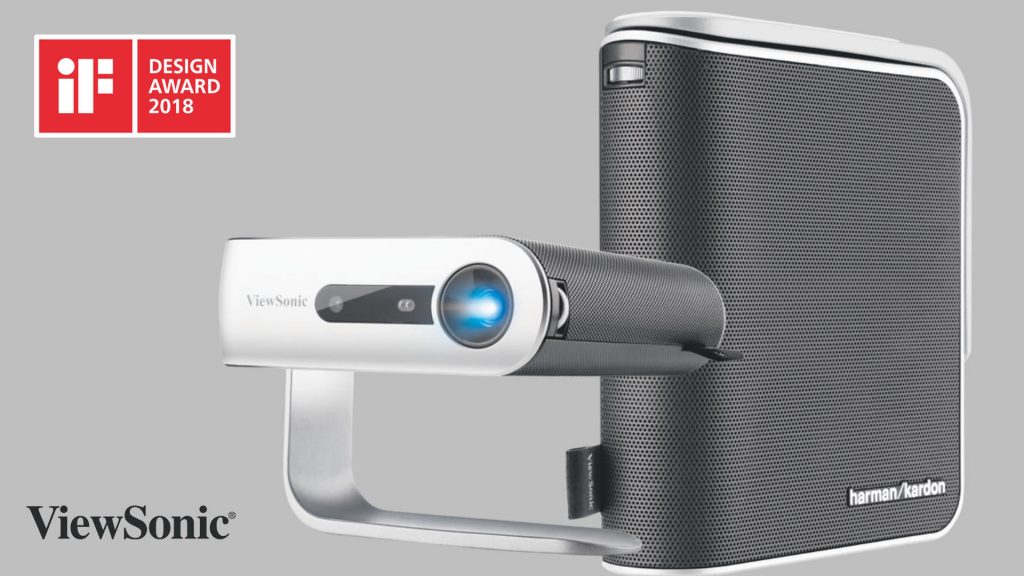 VIEWSONIC'S ULTRA-PORTABLE M1+ projector is the size of a paperback book, yet it can put a 60 inch image on a wall or ceiling from only 1 meter away thanks • to its short throw ratio.
The lamp life is up to 30,000 hours of use and battery life is a respectable six hours. The M1+'s clever, space-saving design includes a lens cover that turns into a stand. And its dual, built-in Bluetooth Harman Kardon
speakers sound surprisingly good for their size.
Integrated Wi-Fi connectivity lets you stream from your favourite content providers – making the M1+ a great option for sharing and displaying videos and other multimedia content.
It's a handy tool for business presentations but it's also perfect for impromptu movie or gaming nights.
For more information: Click here
---
Handi SOS – the world's safest emergency panic button that gives peace of mind for all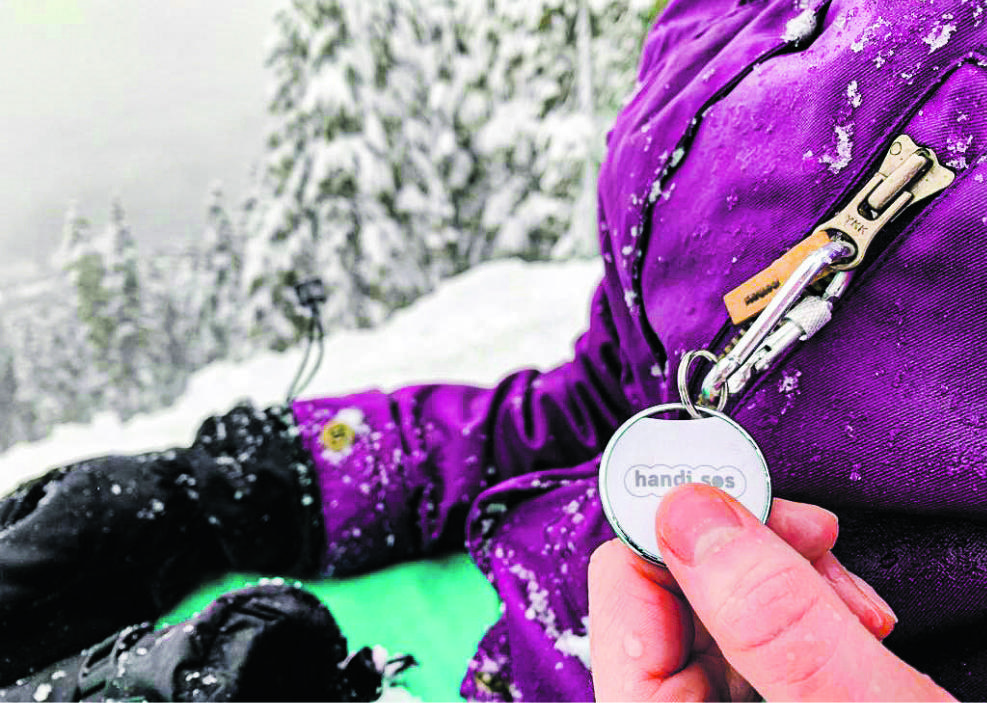 HANDI SOS IS a wearable tech device that brings safety to you and your loved ones.
Whether you need it as a personal safety button, panic alarm or emergency gadget, it is sure to suit its purpose.
Handi SOS is a small Bluetooth button and app that pairs with your smartphone to create a portable personal safety kit. When pressed, it sends out your distress text message and Google Maps location to as many as five emergency contacts so they know you need help and exactly where you are. These contacts can be friends, family, work colleagues or even the emergency services.
Handi SOS works with a quick press of a button making is much faster, easier and more discreet than fumbling around to make a phone call or sending a text in a moment of worry, panic or distress.
The safety button has a range of 25 metres so even if your phone is upstairs on charge, in your bag or car glovebox, it will still work in your moment of need.
Handi SOS is super-easy to use and has no complicated subscriptions or monthly fees. It works around the world and with a six-month replaceable battery it's the perfect solution for safeguarding everyone you care about.
Making it an ideal and handy gift for anyone that really shows you care.
For more information: Click here
---
Get behind bespoke gaming accessories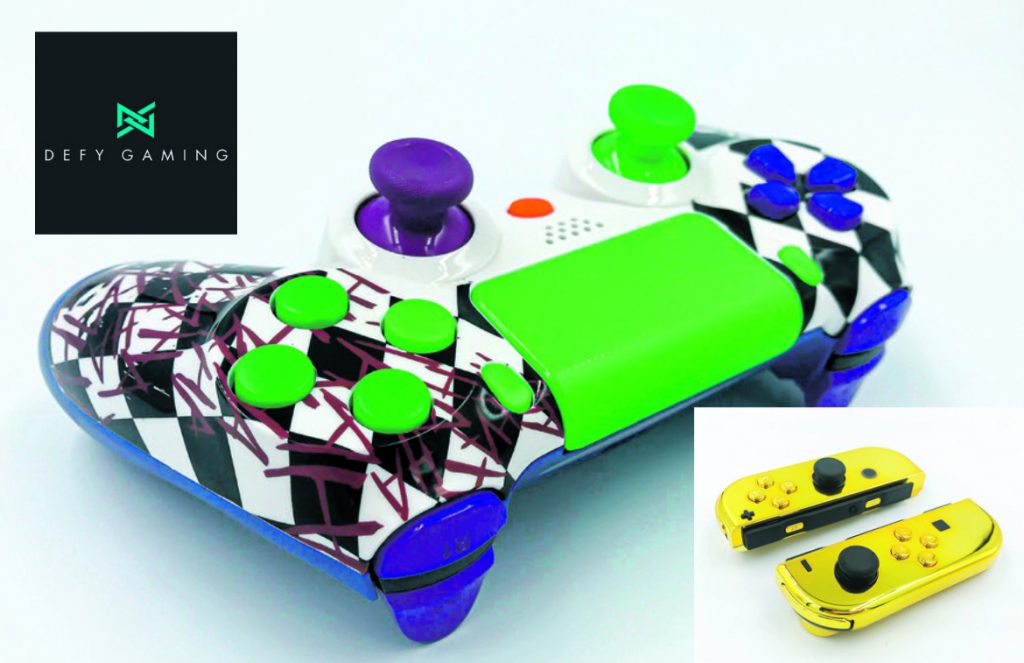 DEFY GAMING provides a near limitless opportunity to build your own personalised custom controller individual to you. For a completely bespoke gaming accessory, the online controller builder allows you to personalise and customise every aspect of your controller with thousands of possible design combinations on offer.
Personalise controls for PlayStation 4, Xbox One S, Nintendo Switch Joy-Cons and the recently launched Xbox One Elite Series 2 controllers. Defy Gaming only use brand new controllers from Sony, Microsoft and Nintendo and include warranty as standard.
Defy Gaming also caters to the more serious gamer, providing a variety of controller upgrades such as interchangeable thumb sticks, trigger extenders and rear paddles for PlayStation 4 and Xbox One S controllers.
With the largest selection of options to customise your controller worldwide, Defy Gaming are the biggest providers of custom controllers in the UK. The team offer fast dispatch, free tracked delivery in the UK, worldwide shipping and warranty is included as standard.
For more information: Click here
---
Go small, get big!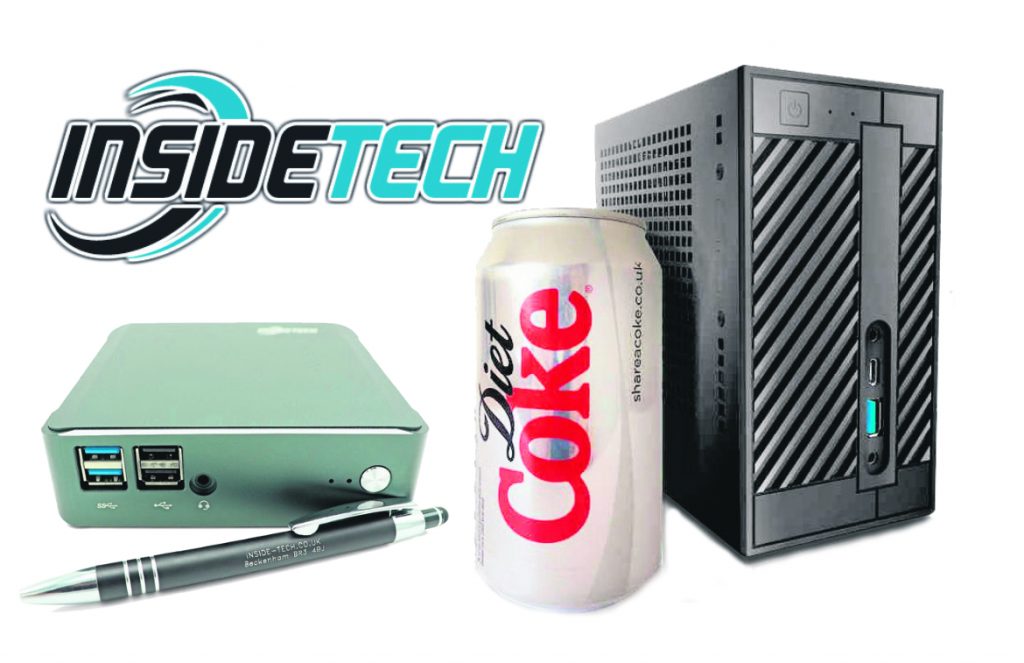 THE DAYS OF bulky, unsightly PCs living under your desk are gone thanks to Inside Tech.
Specialising in small-form factor computing, you can find a model to fit your every need from mini PCs, fan-less, all-in-one, gaming and more. The company also offers a range of refurbished Apple products.
Customers can expect:
Fast and free delivery
Lifetime support
0% finance
A five year warranty
Computers from £125 to £8,000
No third parties.
Inside Tech offers all after-sales support and everything is built in house in the UK. The company believe that bigger is no longer better, now that the power of a desktop PC can fit in the palm of your hand. So everything can be easily hidden out of sight or fitted to the back of your screen. Inside Tech also offer attractive cases including real wood which can sit proudly in any office or home. Computers can also be customised to your exact requirements and built to order.
Inside Tech say: "Computing is ever-changing and we believe we are on the leading edge. We understand that choosing a computer can be confusing and are always happy to discuss our customers' requirements and to recommend solutions which best meet their needs."
Rated as a 'top service provider', Inside Tech have been awarded 4.9/5 stars on Google reviews. Proven Expert have also hailed the company as 'excellent' and given them an impressive 4.96/5 star review.
For more information: Click here
---
The UK's fastest, most convenient wireless network

DID YOU KNOW THAT 40% OF BRITS say that internet buffering is their biggest inconvenience in life? Closely followed by booking a doctor's appointment (39%) and lack of smartphone battery life (37%). However, it is poor internet connectivity and slow Wi-Fi that causes major problems in the home.
So why choose Mesh Wi-Fi?
Have you ever experienced:
• Endless buffering when you stream music or videos
• Webpages that take ages to load • Weak Wi-Fi signal in the study, bedroom, kitchen extension and outhouse
Wi-Fi UK understands how important connectivity, reliability and convenience may be to you. Which is why they have created a powerful Mesh Wi-Fi network to guarantee that once you are connected, you stay connected.
Wi-Fi UK allows your devices to connect to their full potential. No more Wi-Fi complaints from the kids, or gaming interruptions on Fortnite! Just smooth 4K Netflix, Apple TV streaming and Sonos speakers play with ease.
Bespoke solution
The wireless network is tailored to your needs and adapts to old and new builds.
How it works
Mesh Wi-Fi uses your internet, then spreads it across the property via intelligent access points. Each has three powerful antennae to guarantee uninterrupted communication between access points, creating blanket-like coverage.
Quick and clean installation
The team design and install the system then set it up in 90 minutes. There's no drilling or wires to run and it works with any internet providers.
Join the UK's fastest growing network and experience Wi-Fi you deserve. Call to talk to the team of Wi-Fi specialists about installing your bespoke Mesh Wi-Fi network.
For more information: Click here
---
Push new limits, explore new challenges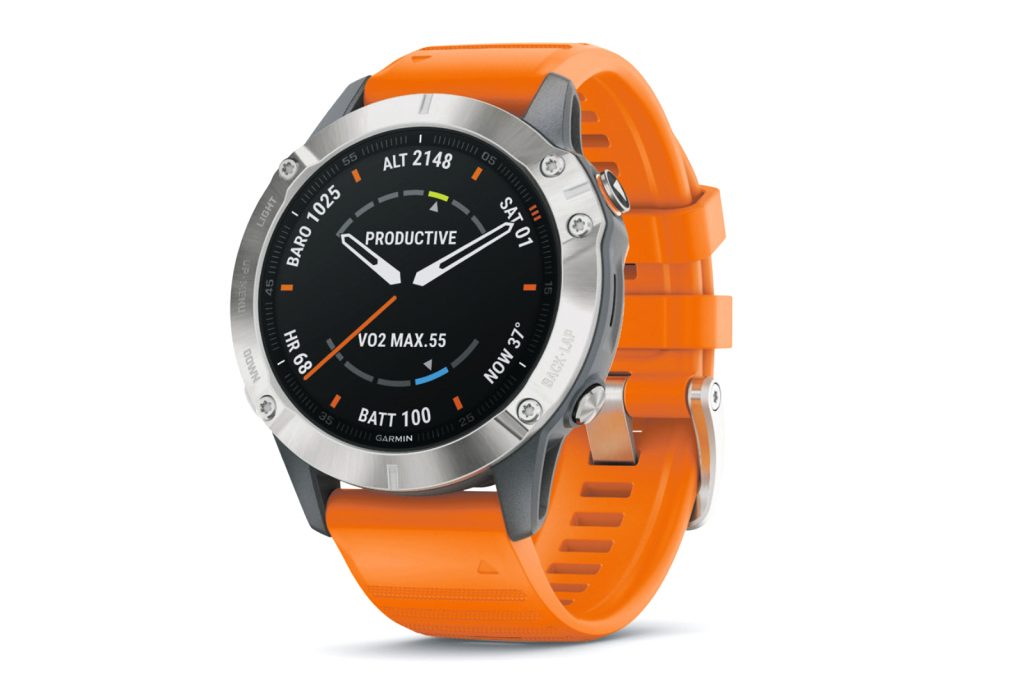 THE GARMIN FENIX 6 SERIES was designed for those on the move, tested to U.S. military standards for thermal, shock and water resistance.
With premium materials and sophisticated design, the Fenix 6 tracks your performance in ways you didn't know possible.
This latest incarnation features a large 1.3 inch display that
is 18% larger than previous Fenix models.
With a battery that can go up to 14 days between charges, this watch was designed for continuous tracking, even in the most extreme circumstances.
It features over 30 sports profiles, wrist- based heart rate, Pulse Ox Sensor and 2000 preloaded ski maps. Sync your favourite streaming services such as Spotify and Amazon to listen to music without your phone.
For those looking to track their fitness daily, the Fenix 6 series offers best-in-class functionality. Pictured is the titanium variant with sapphire glass.
For more information: Click here
---
It's more than a watch – it's technology, craftsmanship and good for the planet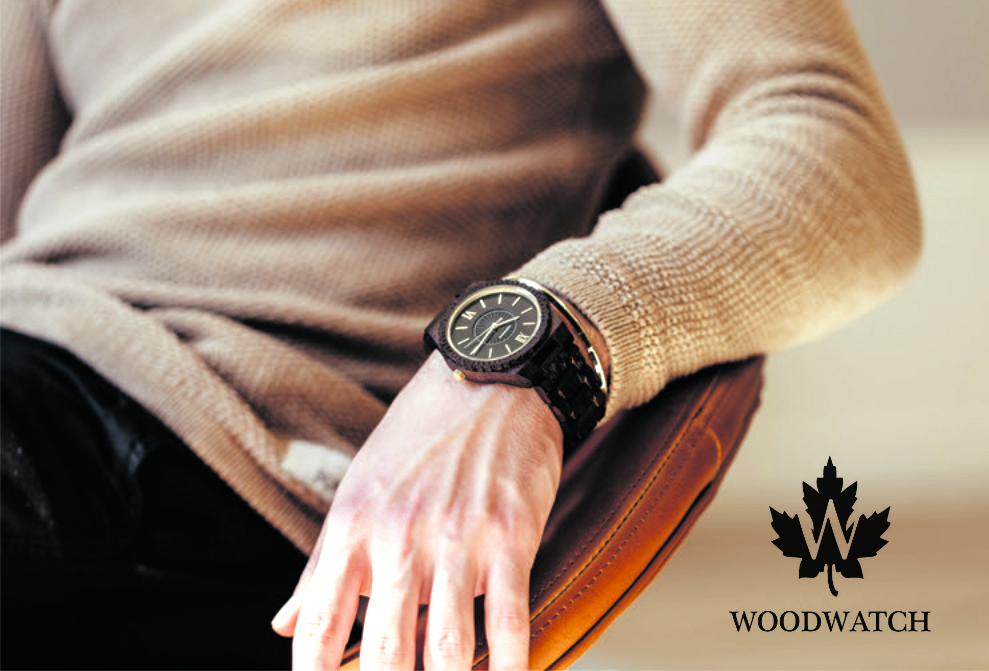 THE GRAND SOLAR NEUTRON WATCH contains a solar cell to convert light into electricity. Yes, this means you don't even have to replace a battery or think about charging your watch ever. But this is not everything. The Grand Solar Neutron is also handcrafted, made with Wenge Wood from Eastern Africa and it comes with a two- year warranty.
Also, when you buy your solar watch, you do something good for the planet.
At WoodWatch, the team plant a tree for every watch they sell. So far the company have planted over 50,000 trees since 2013 and are looking forward to planting yours.
For more information: Click here