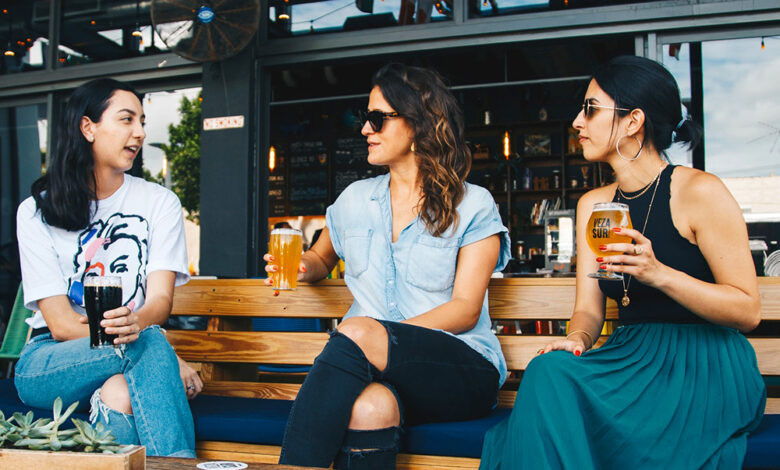 We all that one drink that we can't get enough of. For one person it can be a classic divine glass of red wine whilst out with a meal with friends.
Or for another, it can be that morning cup of piping hot coffee made just the way you like it on the way to work or even a non-alcoholic beverage to celebrate a special occasion. It doesn't matter what moment it is we all like to have our favourite drink in tow to complete it. As people become more conscious of their drinking habits, so have companies who now offer your favourite beverages in a smarter way.
Here is a list of top drinks that may tipple your fancy for a celebration or a relaxing night alone:
1. SkinnyBrands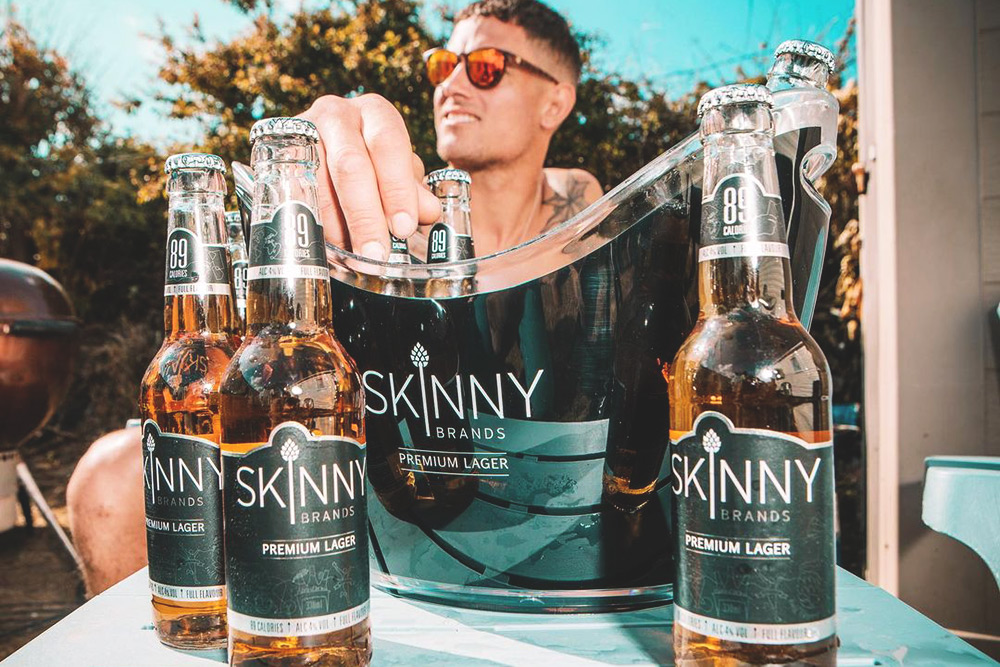 SkinnyBrands premium lager is a clean, crisp and refreshingly malty premium lager. As well as being full in flavour, 4% ABV and only 89 calories per bottle, its also gluten-free, vegan and kosher.
The brand was born out of a need to cater for mindful, aware and increasingly informed drinkers. In particular, SkinnyBrands were looking to target those in search of a lower calorie option rather than lower alcohol. They found that the majority of consumers wanted a better product – rather than to stop drinking all together.
As a result, SkinnyBrands created something truly cutting-edge without compromising on fantastic taste or flavour. For those that don't fancy the dreaded beer belly, SkinnyBrands is perfect if you want to try and banish the bloat.
SkinnyBrands Premium Lager can be bought from major supermarkets including Tesco, Asda, Morrisons Ocado and Amazon.
Go on, treat yourself and them!
Find out more at skinnybrands.com
2. CRU Kafe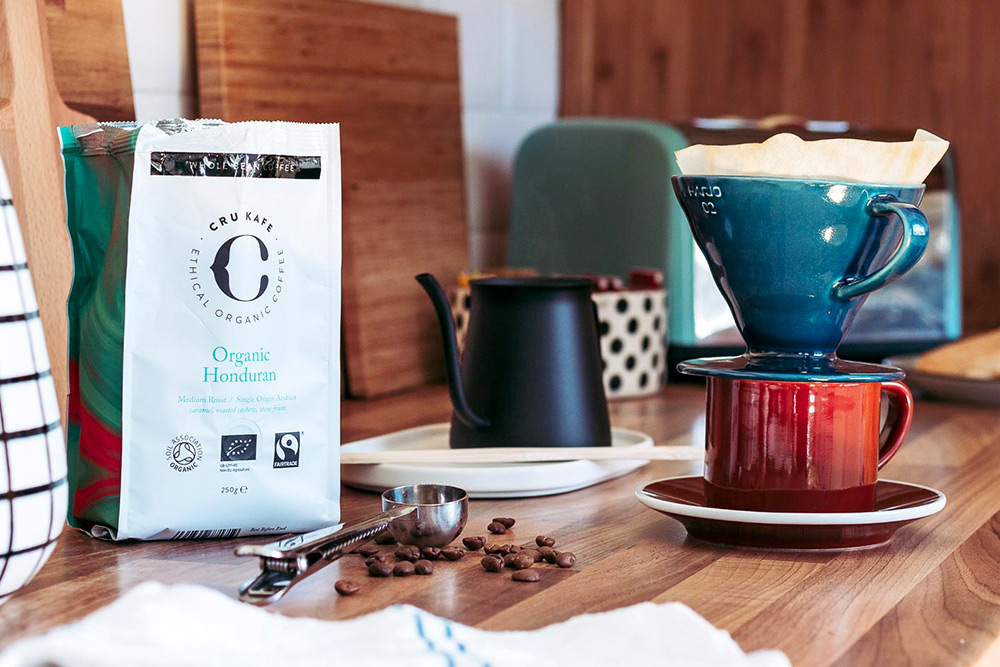 Cru Kafe, the coffee of San Cristobal is one of the true treasures of the coffee world. Fed by the fertile, volcanic soils of the Galapagos Islands and left abandoned for almost a century, the coffee plantations have rewilded, their beans maturing under a blossoming canopy of orange and guava trees in this perfect pesticide and chemical-free paradise.
With sweet aromatics of honeysuckle and caramel sitting atop a creamy, crème brûlée body, this limited run is part of London-based CRU Kafe's range of ethical, sustainable and organic coffees – and is one of the gems of the coffee world.
All their coffees are Fairtrade certified, and they work exclusively with farms who pay a fair way and work hard to reinvest in their communities.
Each limited edition tray is hand-packed with 20 Nespresso compatible pods and available for £20.
Get free shipping with the code CHECKLIST.
Find out more at crukafe.com
3. Great British Wine Tours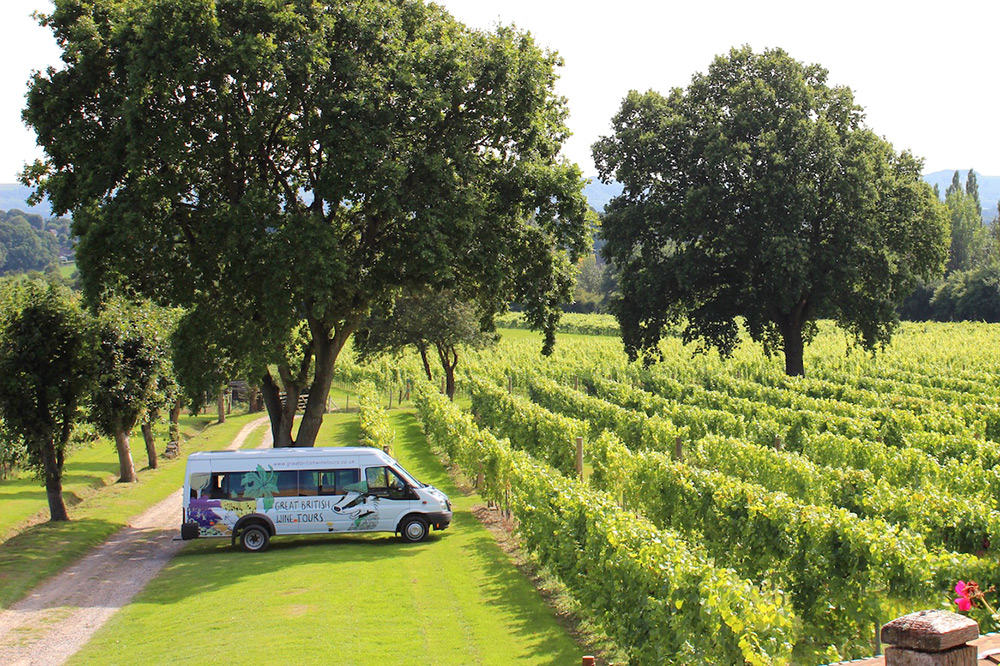 Great British Wine Tours is the perfect solution to any gift buying dilemma. For those who enjoy a tipple or simply want a day out with a difference, Great British Wine Tours offers the perfect getaway.
Join a public tour, or create a bespoke excursion and explore award-winning vineyards, breweries and gin distilleries in Sussex, Surrey and Kent. Pair this with a smoked salmon tasting, a cheese-maker visit, or lunch at an award-winning eatery for the perfect day out.
And the icing on the cake? They do the driving. Every tour includes pick-up and drop-off from the station. The only problem will be that if you give this as a gift, you'll want to come along too!
Popular options include Sussex Vineyard and Tour for £89, and the Sussex Vineyard and Cheese-maker Tour at £97. Cheers to that for both yourself and your loved one!
Find out more at greatbritishwinetours.co.uk
4. Stopham Vineyard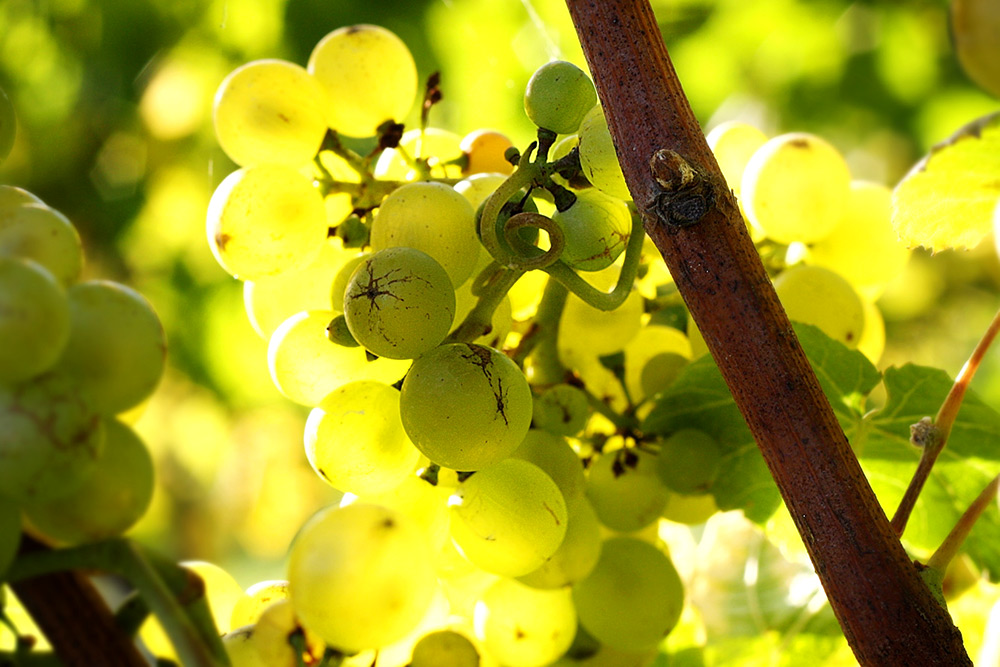 Stopham Vineyard is set in the heart of The South Downs National Park in West Sussex on the beautiful River Arun. It is here that the talented team craft sustainable English wines with passion and precision.
Stopham Vineyard nurture hand-picked grapes to create wines with vibrant fruity aromas and a crisp natural acidity. They make white and sparkling wines using the latest winemaking technology to bring out the best from their own estate grown grapes.
Stopham Vineyard do everything they can to support the local economy. Protecting and preserving the environment is central to their winemaking approach. They encourage local tourism and do weekly winemaker tours of the vineyard and winery to the individuals and groups.
They were event selected for the Queen's Diamond Jubilee celebrations and are served at Michelin-starred restaurants like Belmond Le Manior aux Quat'Saisons.
Well if it's good enough for royalty….
Find out more at stophamvineyard.co.uk
5. Azanti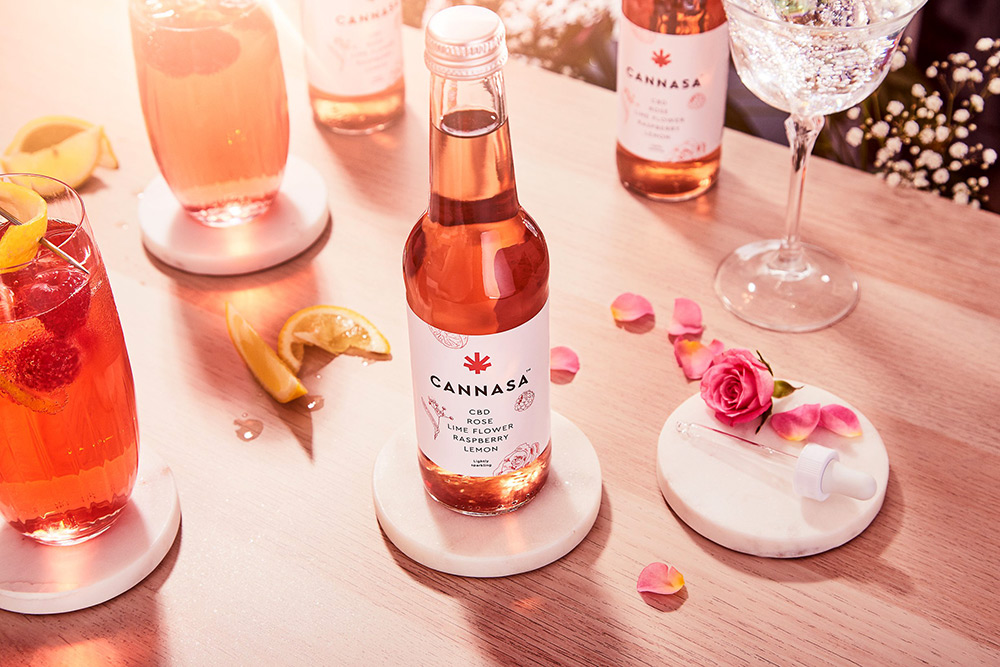 Azanti is a zero-alcohol drinks company. Not only has the beverage distributor introduced a fantastic line of alcohol-free drinks to its already impressive selection, as well as the CBD drink Cannasa and a range of sugar-free wine, but has also secured a huge promotional deal with a motor racing team.
Azanti came into the UK market offering Domaines Pierre Chavin's Zéro collection. This award-winning range of non-alcoholic wine is carefully de-alcoholised using the spinning cone technique; removing the alcohol without compromising the taste.
Since then, the company has expanded its range of outstanding drinks by introducing the non-wine based collection called the Magic Dream Line.
Finally, the company has further added to its list of alcohol-free wines, including the Spanish non-alcoholic Tautila. While not as sweet as Pierre Zéro, it is more robust in its taste, and comes in red, white, sparkling white and rosé
Find out more at azanti.co.uk
6. Ilkley Brewery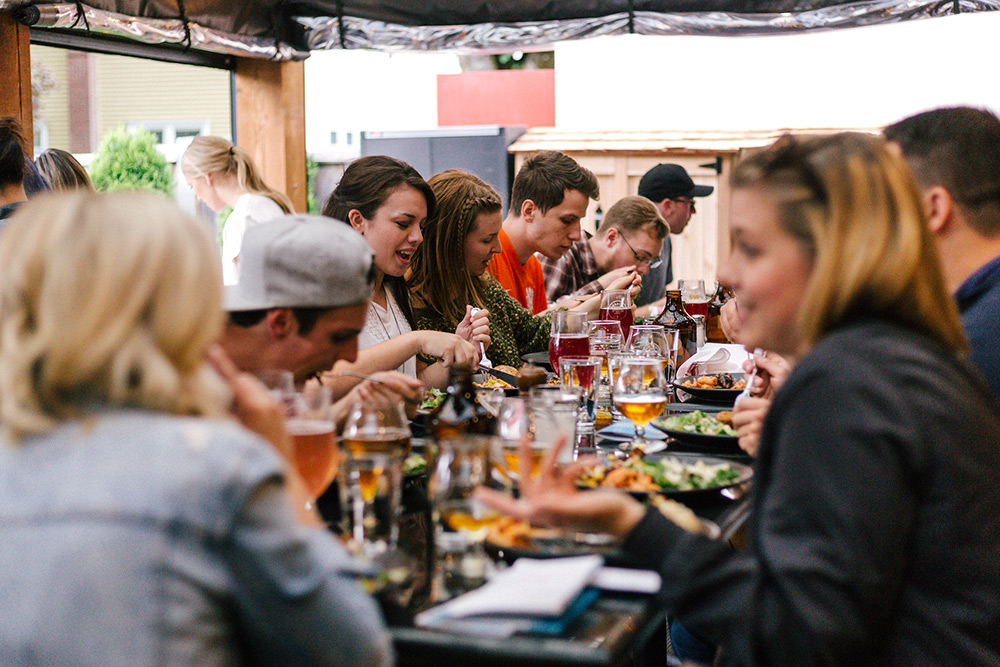 Virgin Mary is a new alcohol-free pale ale launched by the Yorkshire-based Ilkley Brewery. As customers are becoming increasingly conscious of their alcohol intake but want a beverage that retains the flavour of their favourite tipple, the brewery made it their mission to cater to this evolving beer market.
Virgin Mary is a golden-hued brew that balances, light caramel sweetness with flavours grapefruit, stone fruit and tropical mango. Vienna malt and Premium English Caramalt gives it a sweet malty flavour and provides depth to the hops from the USA, New Zealand and Slovenia.
This result in beer with huge flavour without the assistance of alcohol. Perfect for the time when you want a beer, but don't want to drink. Plus, Virgin Mary is low carb, low calorie and brewed to be alcohol free.
Ilkley Brewery are a creative influence in the brewing community, enlivening the beer choice, honouring tradition and smiling along the way.
Find out more at ilkleybrewery.co.uk
7. Majestic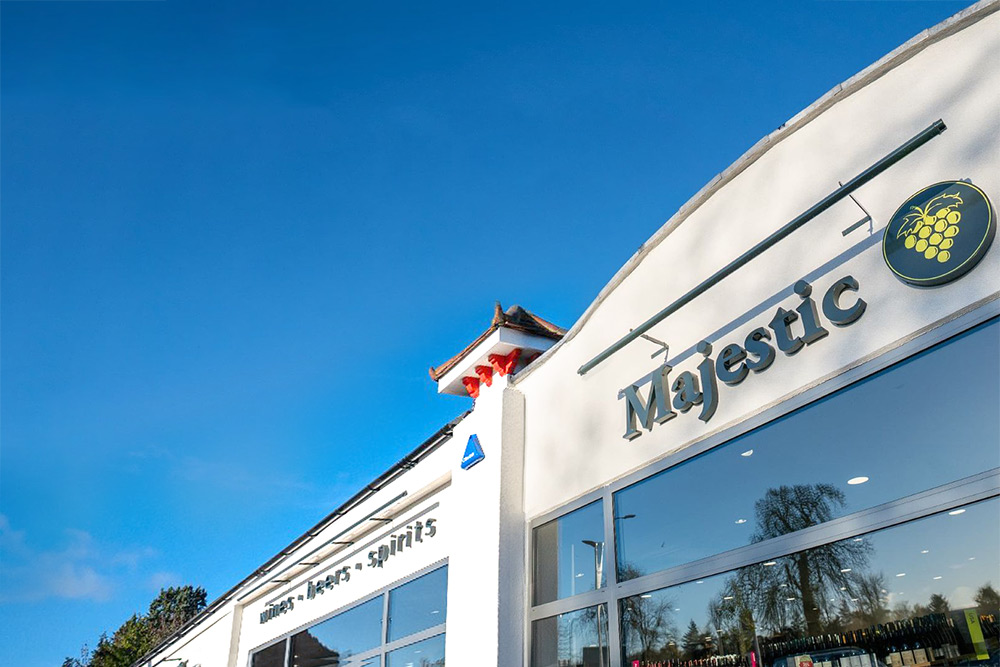 You'll find your perfect bottle for any occasion at Majestic Wine. Majestic have 100s of wines, beers and spirits on offer which will have you covered for all tastes.
Their specially trained expert staff, alongside their free tastings everyday means that you are guaranteed to find a bottle that you'll love or the perfect gift for ones at Majestic. This means you get informed answers to your wine questions, along with personal recommendations from people who enjoy drinking and learning about wine just as much as you.
They believe that a visit to Majestic should be a very special experience and they always try to go the extra mile. Everyone in the company is happy to roll their sleeves up. And with 200 stores nationwide, free delivery when you order six bottles or more, and wines for every budget, there's something for all tastes.
Find out more at majestic.co.uk
8. Coravin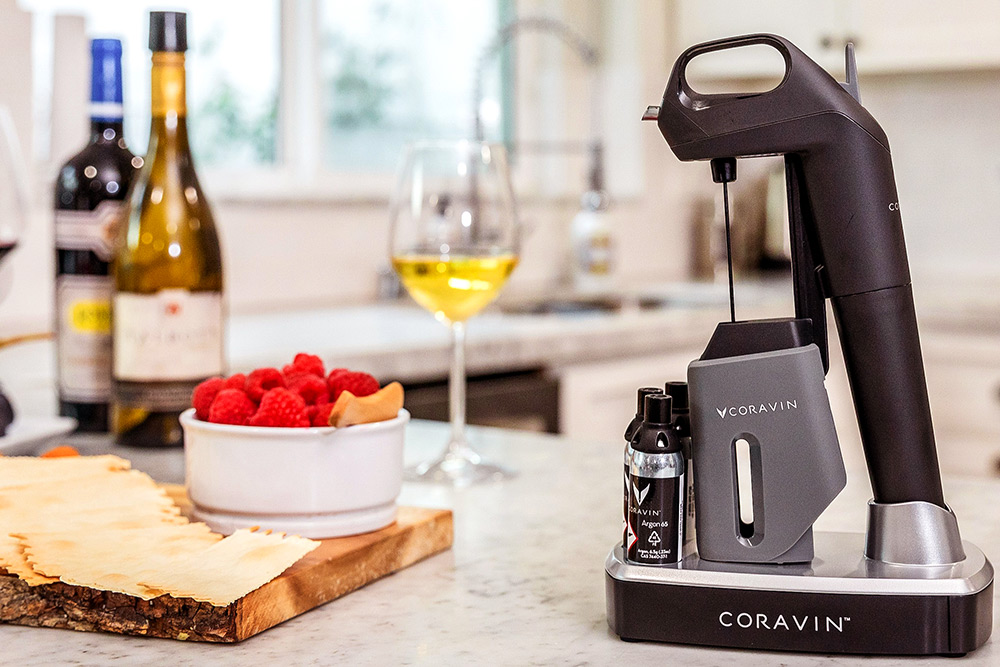 Whether you feel like a glass of red or wine (or both) Coravin gives you complete to enjoy wine on your own terms. Using proven Coravin technology and featuring a friendly and functional design, the Coravin Model One Wine System lets you pour wine effortlessly without removing the cork.
The Coravin Model Two Elite is crafted from high-quality materials and is fitted with sleek and stylish chrome accents. When you pierce the cork, the wine pouring system uses argon gas to create an airtight seal to protect the wine from oxidation.
So with Coravin's wine preservation system, you can drink a sip, a glass or more and preserve the rest if the bottle for weeks, months or even years. Their products are used by professional and passionate wine enthusiasts across the world.
Check the store locator on the website to find your nearest stockist.
Find out more at coravin.co.uk
9. Scilly Spirit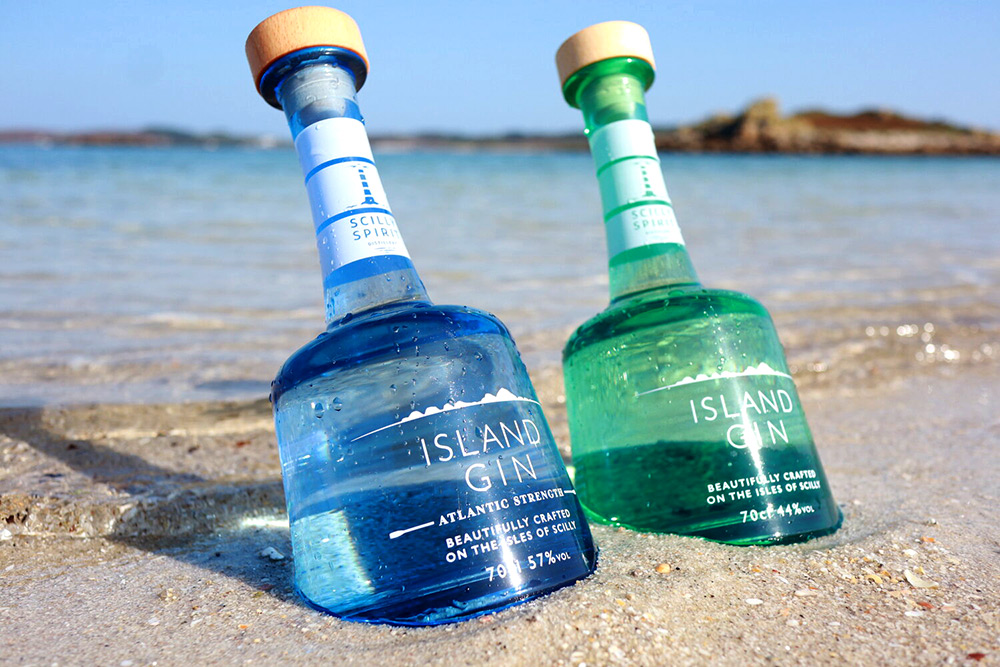 Scilly Spirit distillery was established on St Mary's island, in the enchanting Isles of Scilly, by husband and wife team, Arthur and Hilary Miller. The couple's attention to detail is evident through their award-winning, Bishop Rock Lighthouse – inspired bottle design – award Best Design & Packaging in Spirits by the Drinks Business Awards, as well as receiving a gold medal at the San Francisco World Spirits Competition.
With a total of six international awards for their delicious Island Gin, it has been an impressive and busy first year. Attentive and dedicated to their craft they fulfil every aspect when it comes to making their Island Gin, from the small batch distillation runs, to bottling, labelling, packing and dispatch.
Using Scilly as their muse, the aqua-green surrounding sea inspired their bottle colour, while also being harnessed for the island's water supply – meaning it features in every bottle.
Find out more at scillyspirit.com
10. Wilfred's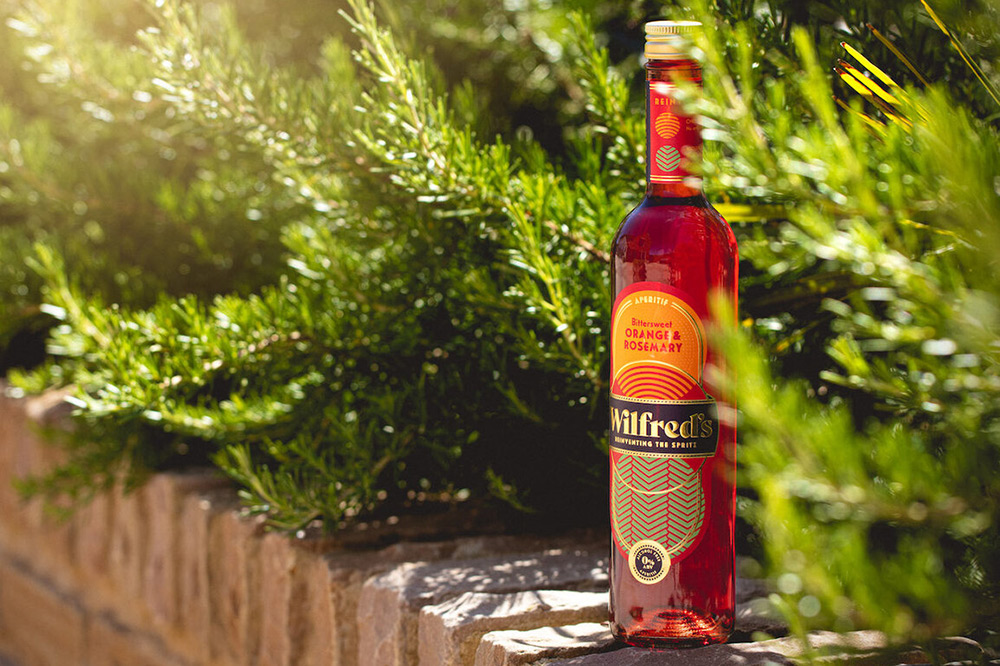 Founder of Wilfred's, Chris Wilfred Hughes, set out to reinvent the Spritz for the new era of British drinkers, who want all the flavour of a great drink whilst still being good to themselves.
The result is a perfectly balanced blend of natural botanicals. Served over ice and a slice of tonic, Wilfred's Spritz delivers summer in a glass – and it just happens to be non-alcoholic.
Flavour, quality and complexity were of the utmost importance, and this mindset led Chris to over two years of experimentation and more than 100 unique recipes to craft the perfect Wilfred's Spritz.
Inspired by his travels around the world, Chris sourced every botanical he could find, from rare Japanese hibiscus, to the aromatic English rose. His journey eventually led him back home to the authentic flavours he associates most with London – freshly picked rosemary from his mother's garden
Find out more at wilfredsdrinks.com
To see your company in any upcoming features we are arranging please email laura@hurstmediacompany.co.uk or editorial@hurstmediacompany.co.uk