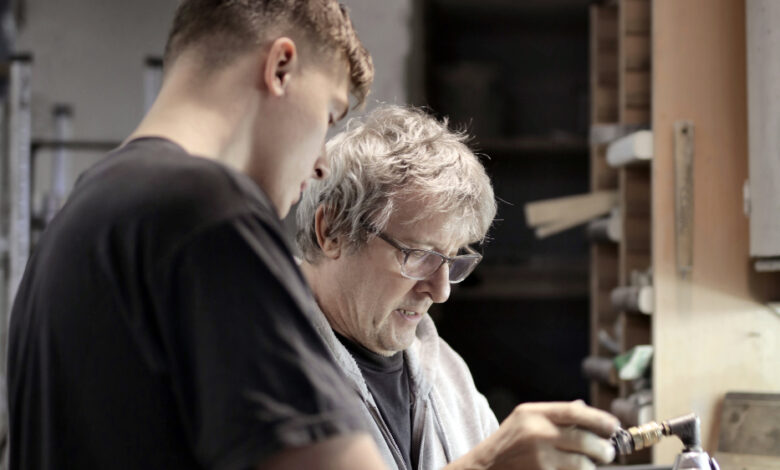 Interested in becoming an apprentice? Read on for how to get started…
There are apprenticeships for more than 1,500 different roles in the UK so take your time to research and pick the one that's just right for you.
Simply searching 'find an apprenticeship' is a great way to view current vacancies, either via a search engine or website like National Careers Service or apprenticeships.gov.uk.
Once you have found a position you are interested in, you'll need to create an account on the chosen website, which will also give you the option to save any you like the look of and return to them later.
You can set up alerts
Choose from new vacancies in specific sectors and location.
Apprenticeships may also be listed on an employer's website, in which case you can apply for it directly through them.
Employers often advertise at different times of the year, so it's important to understand that finding an apprenticeship can sometimes be more complicated than applying for full-time education such as university or college.
An employer may ask applicants to fill out an application form instead of sending a CV.
These may be paper-based or online forms which typically list questions for the applicant to complete.
You'll usually need a CV and a cover letter – you can find help on writing these on the nationalcareersservice website and lots of other places online.
Apply for more than one
This will increase your chances of success and also make you think more about the different opportunities you'd like to explore.
Of course, it sounds obvious, but it is really important to read the job description and application details before filling in the application or composing a cover letter.
Each employer is looking for someone who best suits their needs and seems excited about the opportunity to learn and work, so tailor your application to the position and company you are applying for.
You may need to do some research on the history or ethos of the company – the more knowledgeable and keen you seem, the better.
Accuracy is key
However good you are at composition, do make sure you read through it all at least once before sending off the application.
Do a spelling and grammar check and remember, a fresh pair of eyes can often spot small errors you may have overlooked so ask a friend or family member to read it through as well.
Save a copy as you will probably be able to adapt it for other applications in the future – you may also want to take a copy for reference if you get through to the interview stage.
Make a note of the closing date for an idea of when you might be likely to hear back.
It can be really crushing to not get the one you're after – but lots of people won't get the first position they apply for.
Try not to take it personally, there are all sorts of reasons why they may have decided to plump for another candidate – it just frees you up to try for another dream role!
To see your company in any upcoming features we are arranging please email editorial@hurstmediacompany.co.uk