One half of 2019's winning couple and Olympic rugby star Greg O'Shea gives a look into life after the dating show. He talks about behind-the-scenes TV secrets, his career as an athlete and new fitness business.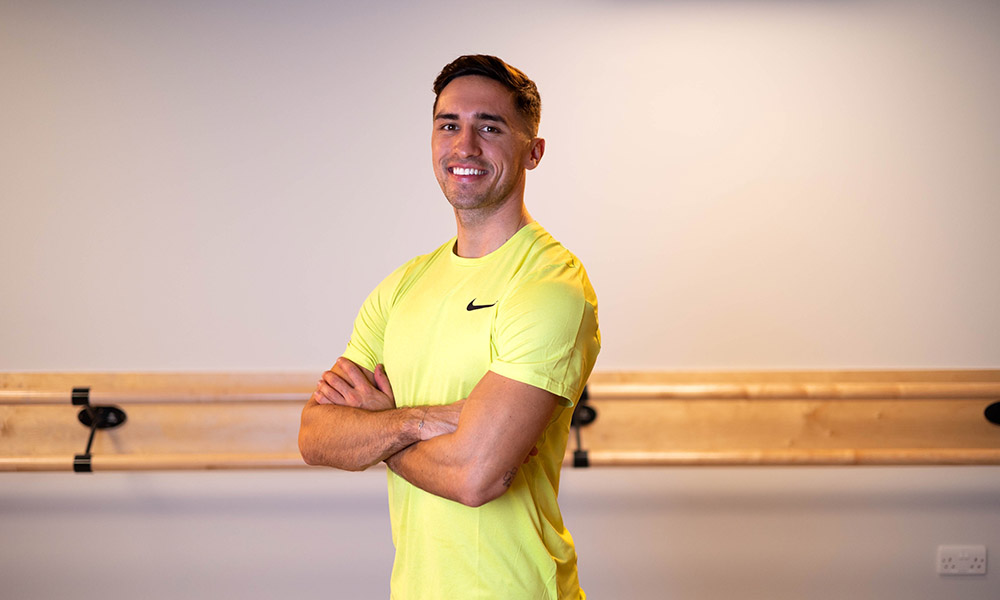 What was the best part of Love Island?
Besides getting paid to sit in a lovely villa with 40 degree heat and the girls walking around in bikinis? I met some really great people there. I'm still in contact with a lot of the lads, like Jordan, Michael, Danny and Chris. They're all good mates of mine now.
I get along really well with Joe Garratt from the season I was on, funnily enough. We weren't actually in the villa together but we're good mates now. My favourite part was making pals like that and sitting in the sun.
Was it easy to keep up your exercise regime while in the villa? Or did you have to adapt?
I actually trained twice a day in there. I don't think they showed any of it to be honest, but I was doing weights in the gym in the corner and I ran across the garden. One day Ovie ran across the garden with me, and another day Anton joined me, so it was all good fun.
They feed you really well and all I did was train and drink water between the drama. So funnily enough, I left in really good shape.
Any behind-the-scenes secrets you can tell us about being in the villa?
People tend to think that it's all staged and what's happening is produced, but it's actually not. Everything and every word an Islander says comes out of their own mouth, it's their own autonomy to say what they want.
Obviously, the producers have to make a show so they have to encourage people to have conversations. But if you mess up and say something wrong? That's on you. It's far more real than people think it is. At the end of the day, they only have eight weeks to produce the most-watched show in the UK.
Another thing people don't realise is that there's cameras everywhere. Even in the toilets, there's a camera in your face when you're doing your business. I think the reason behind that is in case a couple starts having sex somewhere or an argument takes place and the team need to capture that.
Did you get any secret coded messages slipped under your door by producers to encourage you then?
They actually tried to make me kiss Amber the second night I was in there. They said: "Greg would you maybe think about kissing her?" And I told them no, I don't want to I'm not ready. They took it really well and backed off.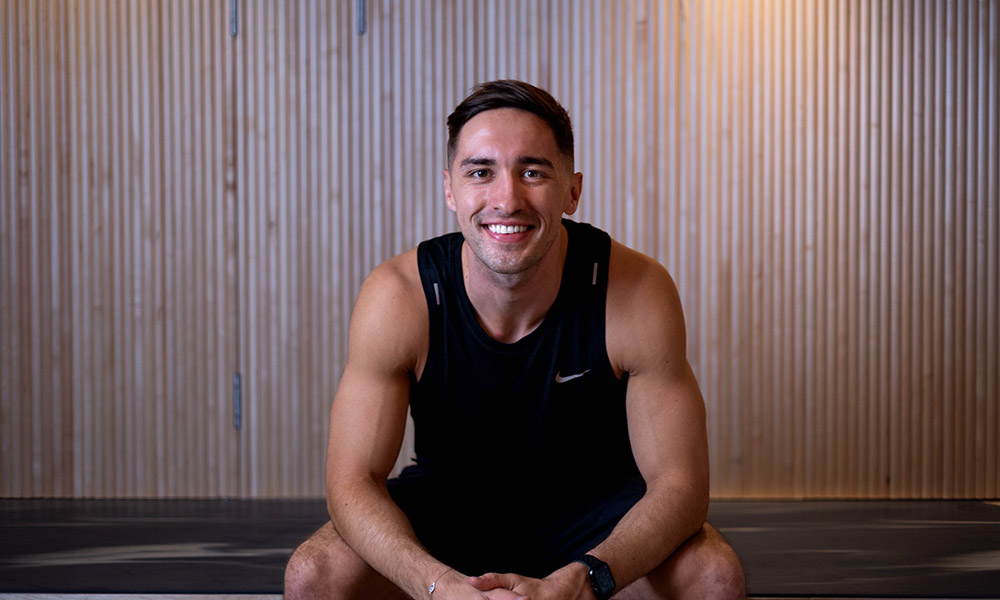 Did you get much mental support after leaving the show?
ITV are very good in that they have a full 14-month programme that you have to do on the way out talking to therapists and psychologists. Even before you go in you have to be signed off after meeting a psychologist. They do everything they can do to help you, but it's on you at the end of the day.
I received a lot of negativity after the show, but that was because I didn't follow the standard path of asking the girl to be my partner, move to London, take all the brand deals. I had to go home for training, I was going to the Olympics the next year.
Being a Love Island winner wasn't part of my plan, and I got eaten alive on social media. I was called a money-grabber, and in reality, I was going home to work a full-time job that pays below minimum wage for the chance to represent my country and follow my dream.
Are there any lessons you learned in the Villa that have stuck with you?
I was happy with the way I carried myself in there and how I respected people. I do regret how it all came crashing down afterwards.
Amber, the girl I won the show with, could have dealt with a lot of it privately but it all got blown out of proportion and I wish it was handled better. She apologised first and I said it's fine, these things happen even though it had a massive impact on my public image but I wasn't trying to be that person at the time. So the lesson to take away is to deal with things privately. But Love Island is the most-watched TV show in the UK so that's a struggle.
You started off as a 15-a-side rugby player and moved to Sevens after your injury at Munster. How do the two sports compare physically?
At the top levels of traditional rugby and Sevens they're essentially a different sport. The demand on your body couldn't be more different. I still remember when I transferred into Sevens, I tore my hamstring six times in the first season. It was so hard to adapt to the level of running and sprinting you do. For that whole 14 minutes, you're sprinting and tackling constantly, compared to 80 minutes of mostly waiting in preparation as a winger.
If you play a couple seasons of Sevens and come back to 15-a-side, your skills and fitness are ridiculously better. People like Hugo Keenan who was in the star team for Ireland for the last 15 games all came back from Sevens into mainstream rugby and have flourished.
Would you ever consider coming out of retirement and returning to 15-a-side rugby?
Rugby is my first love and I didn't want to retire, but when you're busting your body in a full-time job for 18 grand a year, it's not feasible long-term. I'm really sad to walk away but I had to for my life and my career. I had achieved all I had set out to do in the sport and felt like it was the right time to walk away.
How has your fitness regime changed from when you played 15 a side rugby to now?
When I was playing for Munster I was quite conscious of what I was eating and keeping myself in decent shape with a lot of protein to keep myself big and handle the impacts. I was weighing in at about 83kg, coming up against 120kg props, and who's going to win that collision? At Sevens you have to run so much, so I had to hike up my carbs. You're eating pizza, pasta rice, you literally can't eat enough food to counteract how much you're exercising.
Since retiring I've dropped how much I eat, and I definitely eat a bit more out of pleasure than I could before. I can now have some chocolate but I train in different ways. I've done a lot of long-distance running recently which wasn't an option while training for Sevens, and a bit of Crossfit and things like that. I've enjoyed trying a lot of different things, especially Instagram Live's which has led me to develop my own fitness app, Bettr with Greg.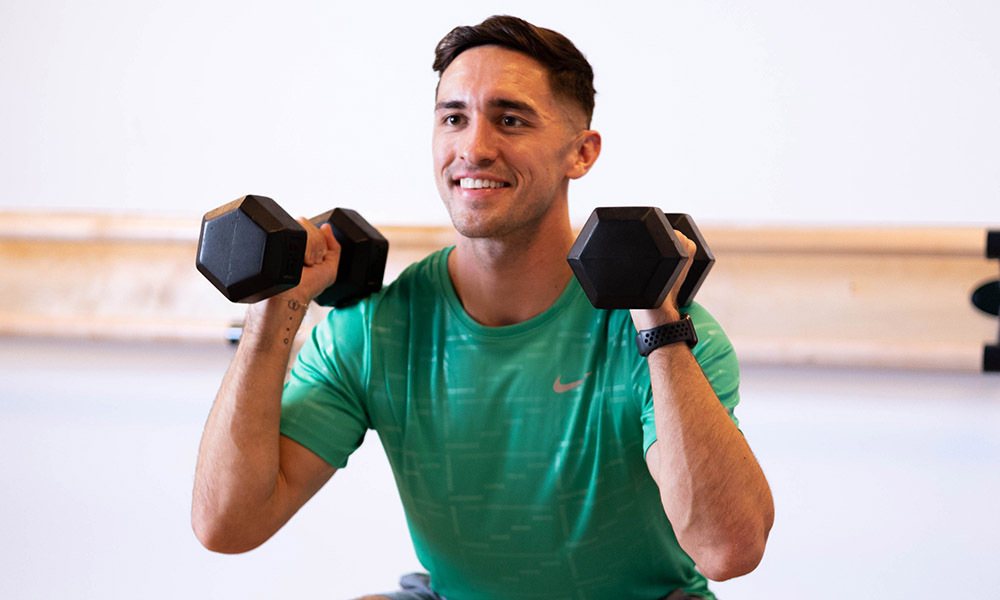 How did Bettr with Greg start?
It's been in the back of my head for a very long time, and I never thought it could happen. There's a lot that goes into making an app, a lot of time and money that I couldn't manage when training for the Olympics. It was a lovely idea but I wasn't sure if it was possible.
Then when lockdown happened I saw a lot of people doing live exercise videos and I started getting into YouTube and people enjoyed them. And I was enjoying making them. So I thought to myself that I could turn that passion into an everyday job where I can help people?
How did you come up with the app's name?
The name came from the mindset that I want to help people improve and get a little bit better together. A lot of these courses and apps aim at getting people at peak fitness, so I didn't want to be 'Greg Fit' or 'Greg Health'. I wanted to stay away from that and just help people get a little bit better, day by day.
I didn't want to just film 50 videos, put them on an app, and go sip piña coladas in Dubai. If you're working out, I'm going to be there with you and we can all do it together. You don't have to compare yourself to anyone except yourself. It's all bodyweight stuff so you don't have to go to a gym or spend loads on a setup.
How much has your rugby background influenced Bettr with Greg?
Massively. The app is a mixture of what I had to do as an Olympian and my experience as a Pilates instructor and a weight-loss coach. I have all these different elements, flexibility, fitness, and nutrition, then I put it all together to make it enjoyable and accessible to everyone. It's not that difficult, you just need to raise your heart rate for 20 to 30 minutes three or four times a week and eat well. I'm just simplifying it and making it fun.
Find out more about Greg's new fitness venture at bettrwithgreg.com
To see your company in any upcoming features we are arranging please email editorial@hurstmediacompany.co.uk