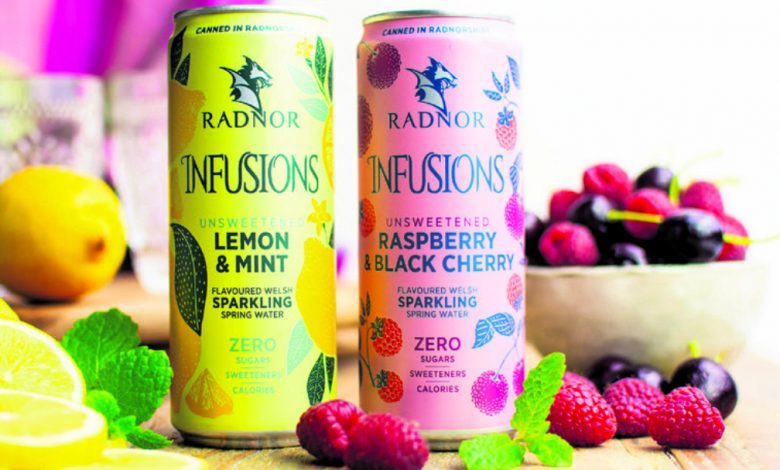 RADNOR HILLS IS MAKING a splash across the UK and beyond. Based in Radnorshire, Mid Wales on Heartsease Farm, the family-run business have been drawing natural Welsh spring water from an aquifer below land for over 100 years.
William Watkins, a third generation farmer at Heartsease diversifi ed into bottled water and soft drinks 30 years ago. The company produces flavoured waters, tetra juices, school drinks and premium presses, and September 2019 saw the installation of their first canning line.
Radnor truly stands out from the pack, as not only is the company family owned and run, but uniquely able to off er cans, plastic, tetra and glass all from one site – which is a UK first.
As well as serving retail, wholesale and export, Radnor supplied most UK secondary schools with school compliant drinks last year – selling 67 million of their school range. The company have recently launched a new range, Radnor Infusions. This is completely calorie, sugar, preservative and sweetener free, using natural essences and ingredients to create a refreshing soft drink.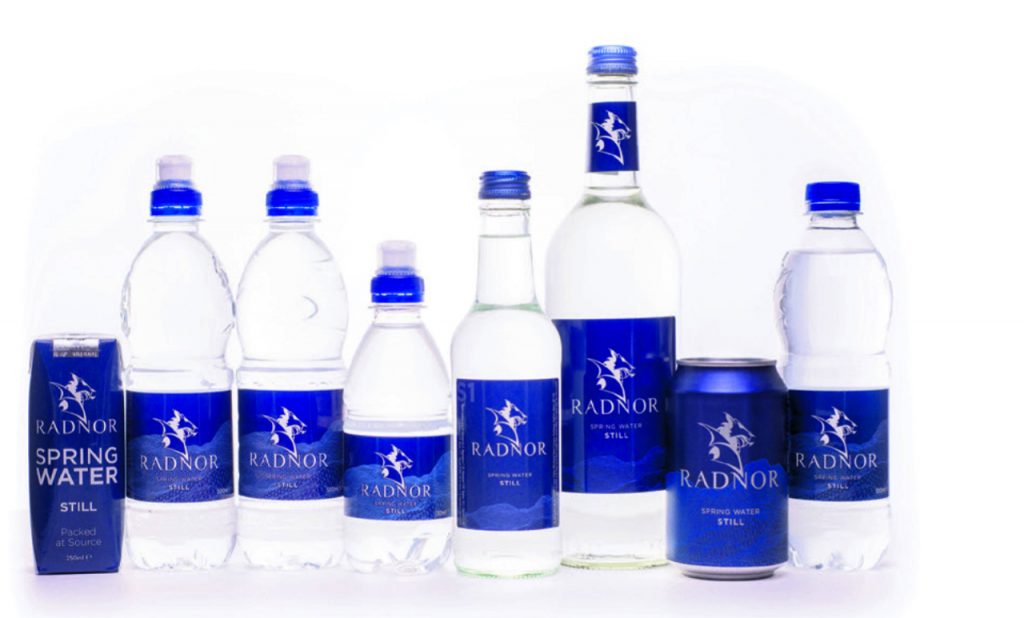 Radnor is situated in the most beautiful rural countryside and the preservation of the surroundings and environment is key. The company is very environmentally aware, are zero to landfill and have a dedicated on-site recycling centre to ensure any leftover or damaged plastic bottles, tetra cartons, cans or glass bottles are sent back to different recycling locations around the UK. Radnor are committed to supporting recycling and increasing the supply of recycled material to the industry, earning them the Made in Wales, Ethical and Sustainable Supplier Award in 2019.
Visit radnorhills.co.uk for information. @radnor_hills @radnor_infusions