Advertisement
Checklist Archive Homes
The home is a sanctuary, so it's time to surround yourself with the things that make you smile
When you're spending more time at home, it's the perfect opportunity to spruce up your interiors, make home improvements or enjoy your garden. Here is a selection of great ideas to live a happy, healthier and fulfilling life
Flying the flag for handmade British iron beds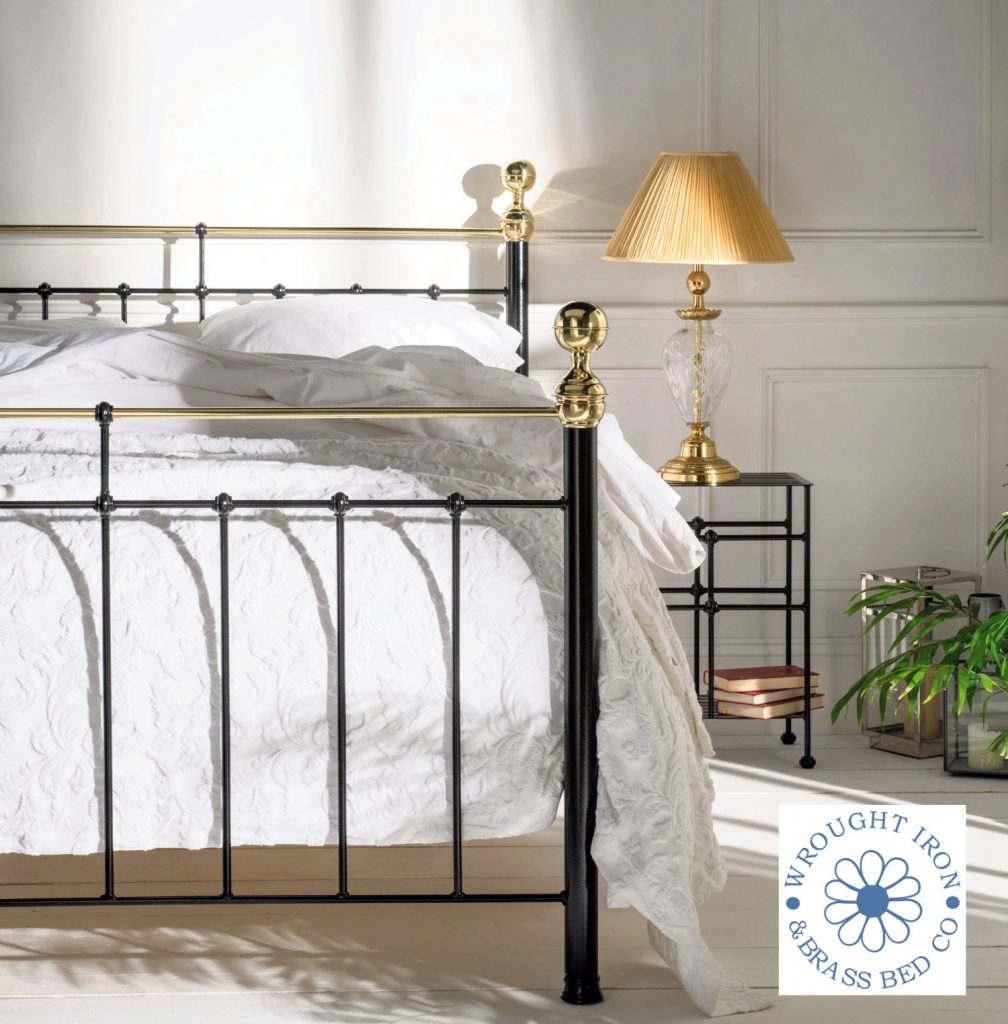 ESTABLISHED NEARLY TWO decades ago, the Wrought Iron and Brass Bed Company was setup on a simple ethos of 'hand crafted quality iron beds, guaranteed to last a lifetime' and are the only iron bed maker recognised by The Guild of Master Craftsmen.
Handcrafted to your custom requirements, within their workshop on the Sandringham Estate in Norfolk. A first and second-generation family company, the Wrought Iron and Brass Bed Company offers you the opportunity to tailor-make your very own bedtime retreat. From what started out as a small collection of simple and timeless iron beds, this Norfolk company now offers a wide range of styles; which would suit any modern day or traditional home. But don't be fooled by their name! As they also lovingly handcraft beds of the contemporary kind. Featuring a selection inspired by the Art-Deco era, available in polished nickel and now an exclusive range of copper beds.
With many of us now working from home, the bedroom has become our very own exclusive sanctuary; where we can escape the stresses of the day. So, Wrought Iron and Brass Bed Company encourages you to make this family company an integral part of your bedtime routine, with their range of handmade beds, luxuriously comforting mattresses and all-natural bedding. Their beds are more than just a bed, they are true works of craftsmanship.
Guaranteed for a lifetime and an absolute investment, that can accompany you with every house move you make. Definitely destined to become a family heirloom!
For more information: Click here
---
Become one of hundreds of satisfied customers who have discovered a new way of buying a bike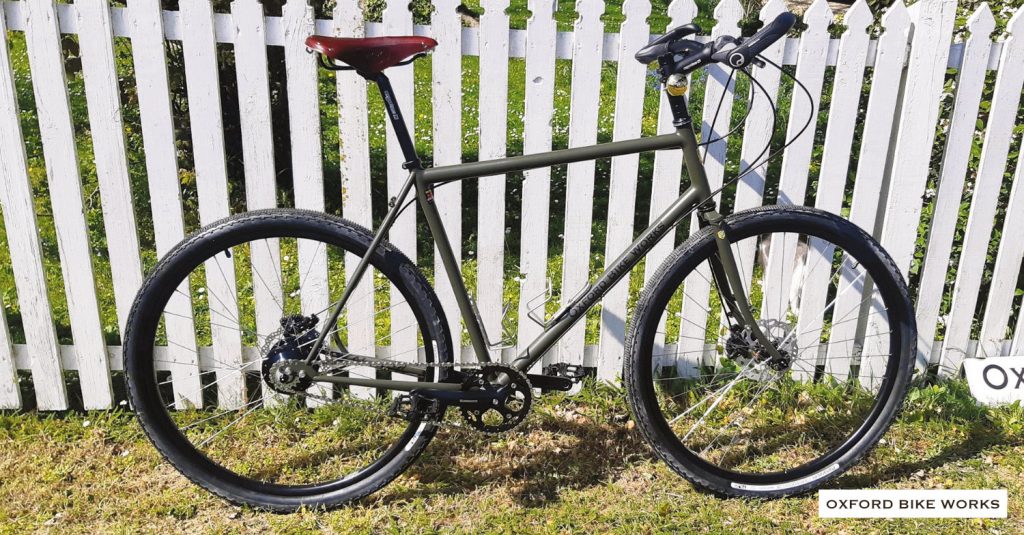 OXFORD BIKE WORKS is bucking the trend of modern bike manufacturers, selling high quality, bespoke hand-built bikes for discerning customers who would like a bike with a design life of over 20 years.
Unlike other volume manufacturers, they build each bike with the individual customer in mind. Their bikes are designed for real-life use, such as touring, commuting, or leisurely rides in the countryside. Some might describe the bikes as retro-styled but they're just simple, reliable bikes that have a decent range of gears, and fit their customers perfectly. They are unique in the industry in offering a 12-month comfort guarantee.
If you know nothing about what makes a decent bike suited to your needs, they will guide you through a series of choices, advising on how to get the best from your new bike.
At their Oxfordshire workshop, they have a fleet of test bikes in every size, so you can have a decent extended test ride on a bike identical to the one you can have made for you.
What's amazing is that this bespoke level of service doesn't cost the earth despite being made here in the UK by artisans paid a decent wage.
For more information: Click here
---
Live-in care – providing peace of mind for you and your loved ones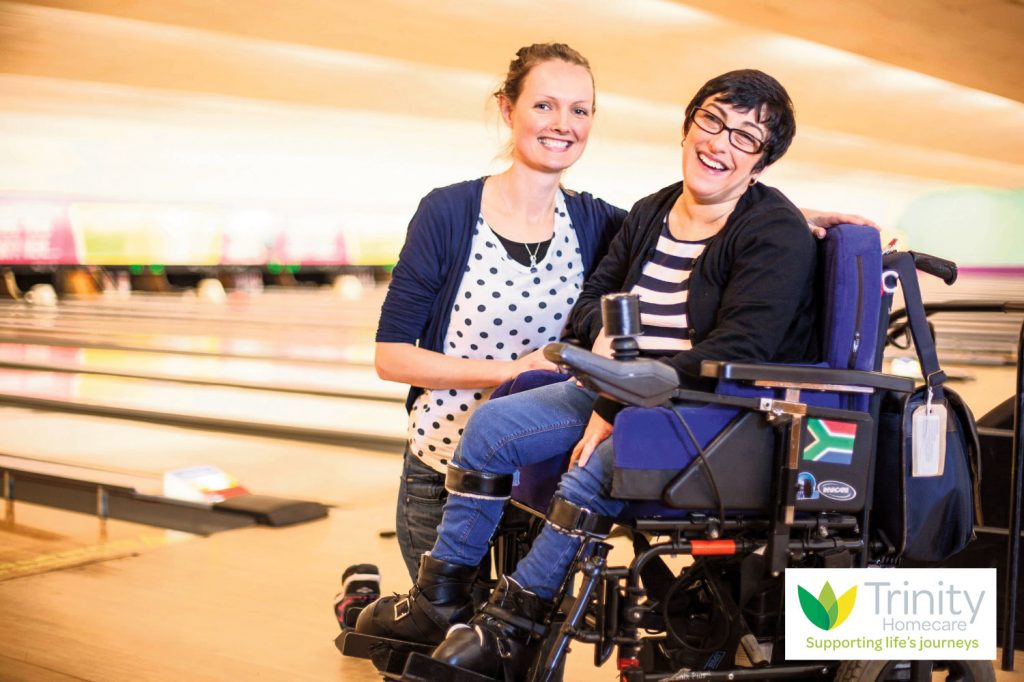 TRINITY HOMECARE'S live-in care service is a full-time alternative to moving into a care home. Arranging live-in care provides peace of mind for all the family and allows one-to-one support in the comfort of your own home. Whether you require a short-term solution or something more permanent, Trinity Homecare are able to provide care that is rated as 'Outstanding' by the Care Quality Commission.
Sarah, who has Cerebral Palsy, came to Trinity as she needs a caring companion who enjoys adventure. For Sarah, residential care is not an option. With increasing levels of Covid-19 in the community, live-in care enables Sarah to remain
safe in her own home whilst enjoying the life she has always dreamed of, painting, playing games, and meeting with friends and family. Sarah is proof that care at home can enhance quality of life.
With over twenty years' experience, Trinity's multi-award-winning Live-in care service is a safe and cost-eff ective alternative to a care home. They provide a fully trained carer living with you in your own home to meet all your needs: help with washing, dressing, medication, food, domestic tasks, and pet care. Most importantly, a live-in carer provides physical and emotional support, in familiar surroundings, whilst continuing with hobbies and interests you usually enjoy.
For more information: Click here
---
Achieve bedroom bliss with luxury bedding from DUSK
WHY NOT GIVE YOUR BEDROOM an autumnal update with one of DUSK's luxury bedding
collections? With up to 50% off in their Autumn Sale, for a limited time only, DUSK are also offering an extra 10% off all orders with the code DUSK10. Treat yourself to some luxury bed linen or a cosy throw with matching cushion covers today.
DUSK's luxury bedding collections will add inviting layers and texture to your bedroom and as the colder weather approaches, add a touch of cosiness to your bedroom. The team at DUSK believe every bedroom should be a place where you can drift off in comfort night after night.
Take a look at a couple of DUSK's most popular collections…
Re-imagined for Autumn-Winter 2020, the classic Mayfair Black Collection is crafted in sumptuously soft 100% Egyptian cotton sateen. This crisp white 400 thread count bed linen features an elegant black cord and will help you achieve a London hotel-inspired look in your bedroom.
The Santorini Black Collection is the perfect match to any of the DUSK luxury bed linen collections. Inspired by the idyllic shores of the Aegean Sea, this 100% cotton collection features a striking chevron weave and is available in two colours.
For more information: Click here
---
Brighten up your home as the dusky autumn evenings set in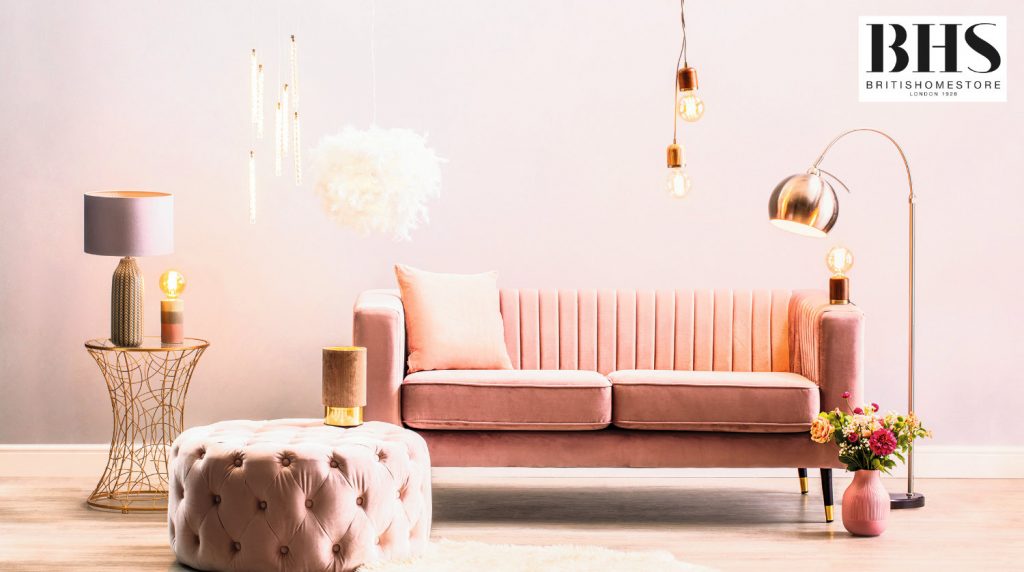 BHS IS BACK AND BETTER than ever, with a brand-new range of exclusive lighting pieces, as well as their famous iconic fittings you all know and love. From floor lamps to chandeliers, they are bound to have the perfect home addition for you, with a wide variety of colours, sizes, styles, and trends such as industrial, postmodern, and mid- century – to list a few.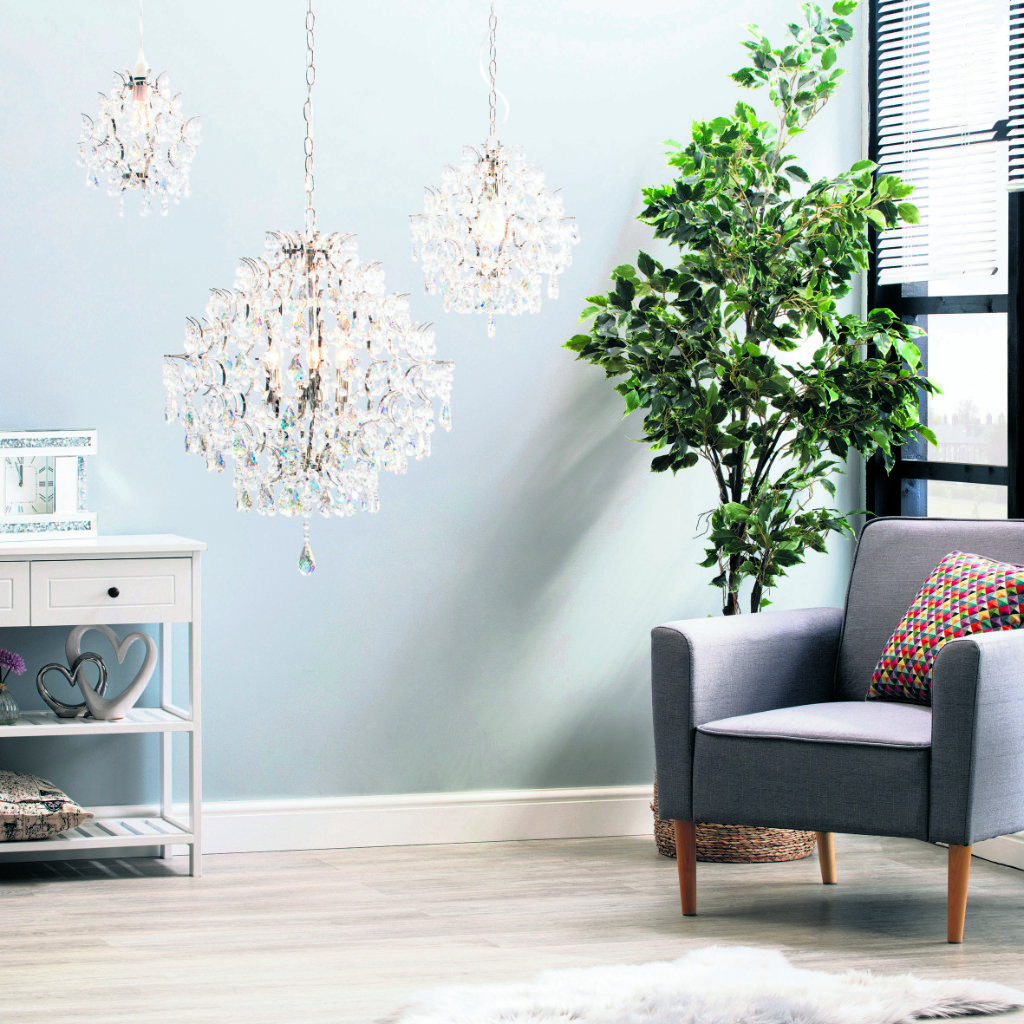 Not only do they stock the most beautiful selection of interior lighting, but also provide a variety of outdoor lights guaranteed to keep your home's exterior sufficiently illuminated.
You can check out the full range of BHS products in Litecraft stores nationwide. Or why not shop online from the comfort of your sofa? The recently revamped website ensures it's now simpler than ever to browse the full range of lighting and home accessories with the added benefi t of free and fast UK delivery on all orders over £16.
To keep up-to-date on the latest products, sales and competition giveaways, you can follow on Facebook, Instagram and Twitter where BHS post regular content, sharing all the home inspiration you need to create your ideal décor.
For more information: Click here
---
Beautiful and sustainable outdoor spaces to live, work and play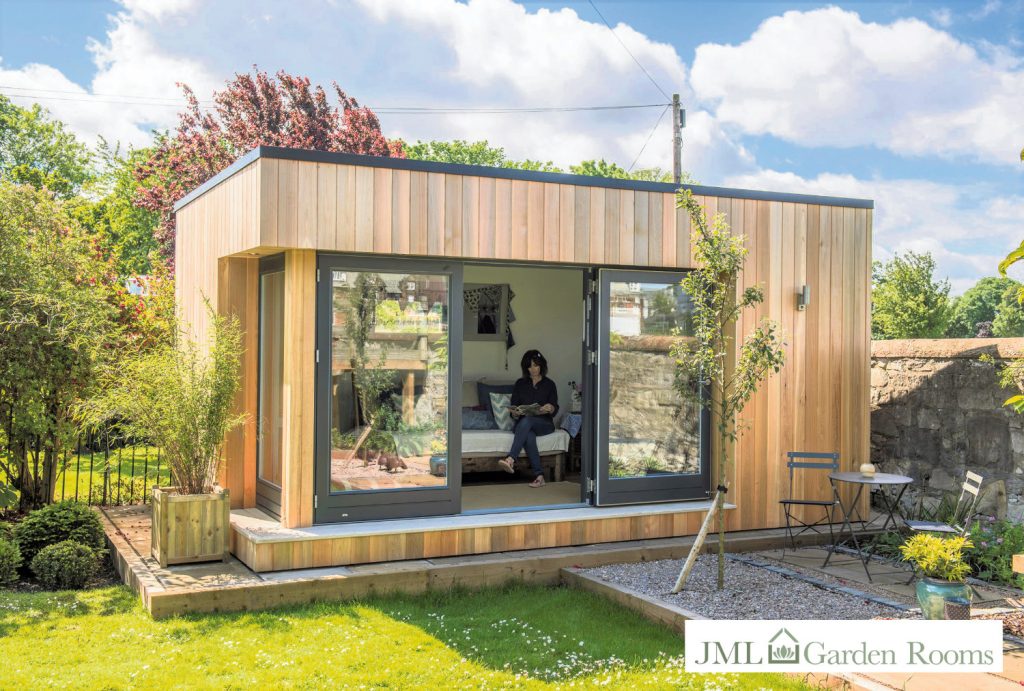 JML GARDEN ROOMS have many flexible uses: a stylish office, gym, art studio, guest room, playroom, games room, therapy room, sales office, library, music room – the list is endless.
These modern, traditional and bespoke luxury garden rooms are of the finest quality, superbly insulated and built to last using energy-efficient Structural Insulated Panels (SIPs). They are quick to erect with minimal running costs and perfect for year-round use.
Garden annexes are ideal for a relative who wants to keep their independence and privacy but also likes the security of being close to the family.
Most JML Garden Rooms don't need planning permission and all come with a 10-year structural guarantee. Which gives you 100% peace of mind and a sense of wellbeing that begins the moment you take your fi rst step inside your new Garden Room.
For more information: Click here
---
Custom-made wooden flooring to transform your space beautifully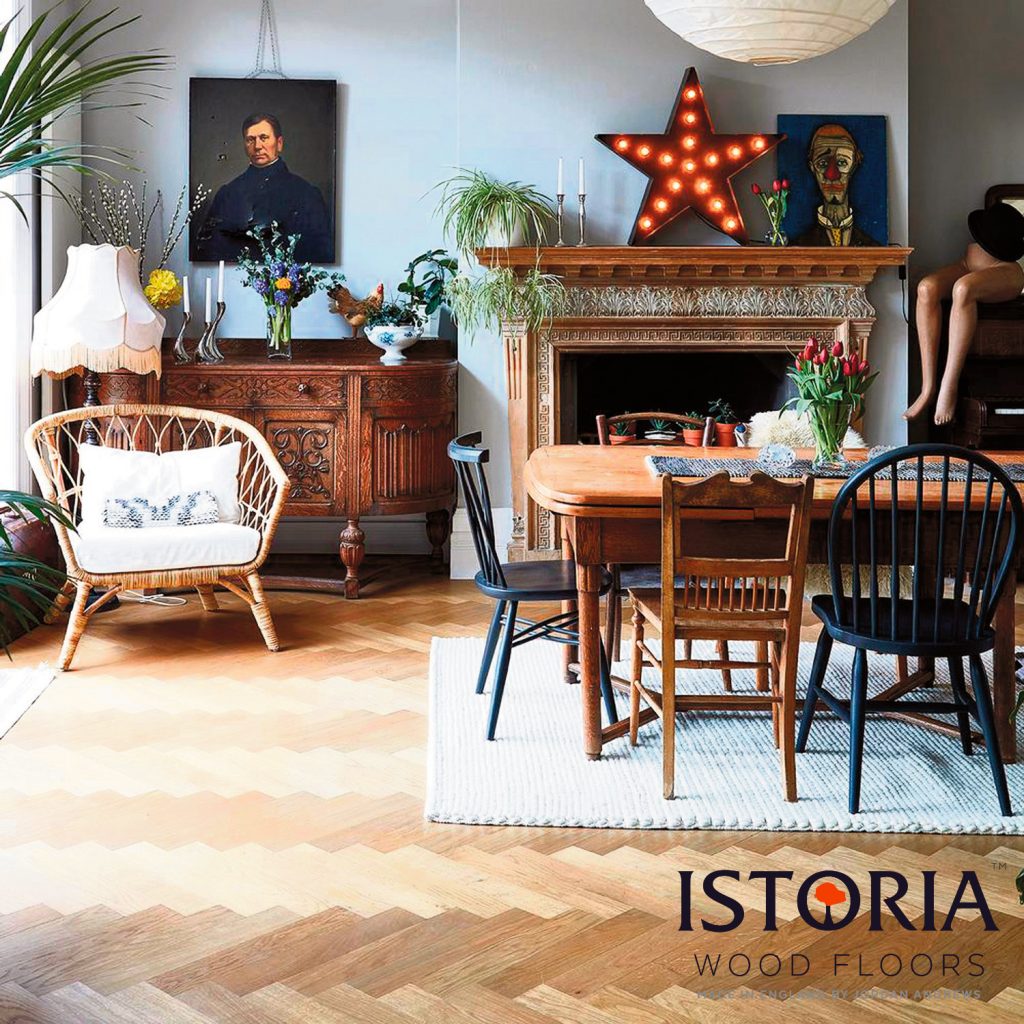 ISTORIA WOOD FLOORS by Jordan Andrews has been supplying quality hardwood fl ooring to designers, architects, trade, and the public since 2001. Manufactured in their north London factory, the team brings an extensive knowledge of both engineered hardwood fl ooring and the construction industry.
Whether you are looking for a way to update your home, or bring character to your workplace, they can provide you with a range of wooden
flooring for all requirements. Custom make flooring to fit your space with an array of colours, patterns and finishes. Visit one of the showrooms or website to start your transformation. Find the Crouch End Showroom at 80-82 Park Road, Crouch End, London, N8 8JQ. The Clerkenwell Showroom is located at 70 St John Street, Farringdon, London, EC1M 4DT.
For more information: Click here
---
All wrapped up – the perfect winter gifts
ENJOY A WINTER in sophisticated style and warmth with 25% off beautifully woven, ethically- sourced scarves from The Cashmere Choice.
As the colder months draw in and the holiday season starts, now is the perfect time to get those perfect gifts; warm and luxurious cashmere scarves. From autumnal hues of red and orange to deep blue and tartan patterns, you can choose from a range of rich colours to accompany you and your loved ones through winter.
These cashmere scarves are made in the best British mills, known for their distinguished heritage and unrivalled quality. Don't miss out on
this limited 25% off exclusive offer.
For more information: Click here
---
Grey's Teas, for the world's greatest teas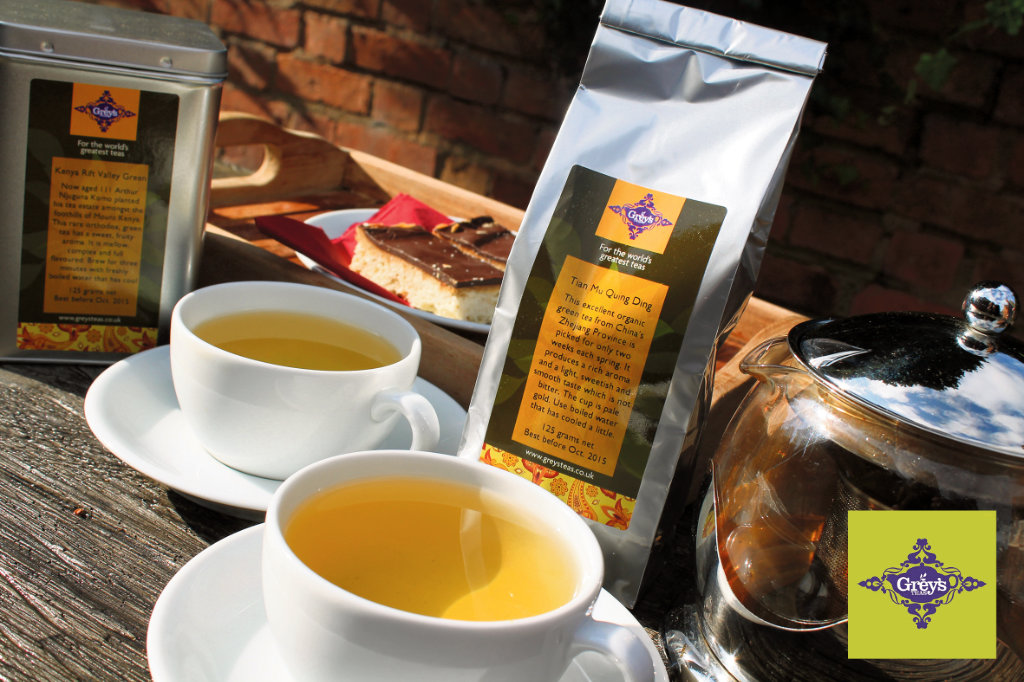 REY'S TEAS, FOUNDED by a descendent of Earl Grey, supplies high-grade loose-leaf tea to offer the most distinctive tastes. The teas are sourced from areas of the world famous for the quality of their teas.
They have an unrivalled choice of fragrant high- grown Ceylon teas from Nuwara Eliya, Dimbula and Uva. Muscatel Darjeeling teas include first and second fl ushes and they have a comprehensive selection of Assams plus China Keemun, Lapsang Souchong and Yunnan black teas. Green teas feature those from Japan, Darjeeling, China and Africa.
Their complex, aromatic oolong teas include those from China and Formosa. Grey's Teas have just launched a new downloadable, clickable guide to tea which will help you discover the teas you are likely to enjoy most.
For more information: Click here
---
Bringing you warmth and love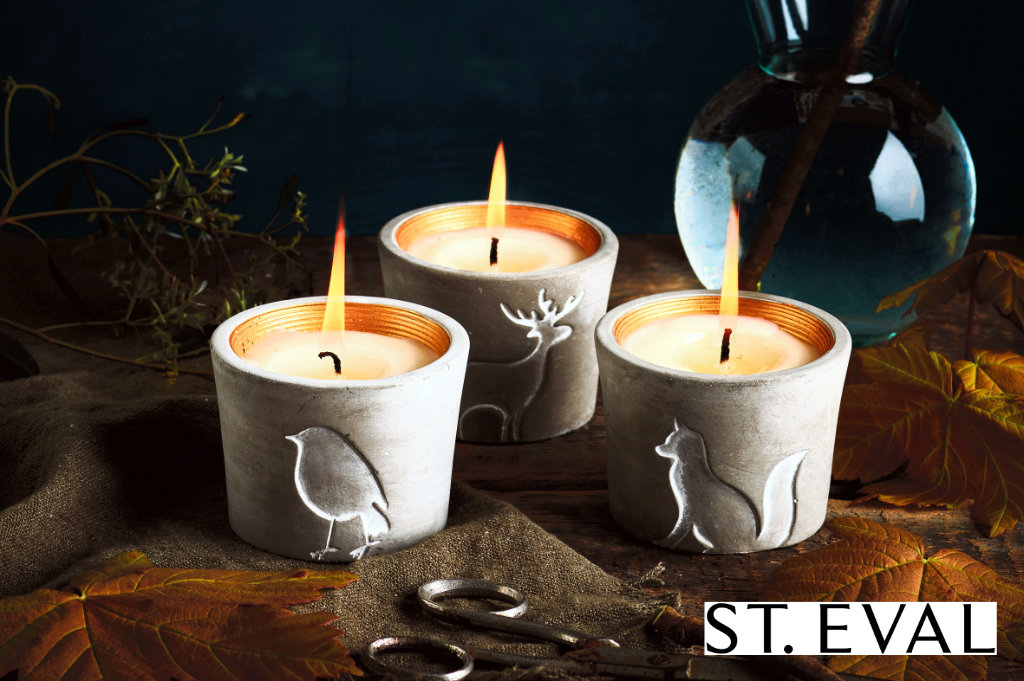 ST. EVAL'S CHARACTERFUL WINTER wildlife candles are spreading festive cheer throughout your home. This charming trio is filled with three evocative winter scents: spicy Inspiritus, uplifting Orange and Cinnamon and soothing herbal Winter Thyme.
Nestled on a farm in north Cornwall, St. Eval uses traditional artisan methods and sustainable production to craft high quality candles by hand. Their unique fragrances are all inspired by nature and the beautiful Cornish countryside.
For more information: Click here
---
Checklist published with The Times on 24th October 2020