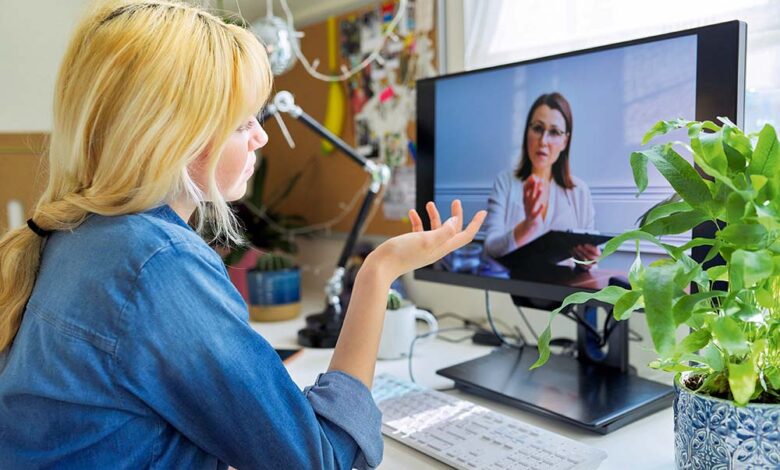 A global approach along with a blend of technological know-how and emotional support helped one school and its learners through the lockdowns and towards a new approach.
Victoria Hearn, principal of Impington Village College, East Anglia, explains some of the issues they were – and are – faced with.
Victoria says: "We have made a conscious effort to ensure that all students learning with us – whether they are based around the world or local to our college – felt involved and included in the learning process, especially within our sixth form, where last September, students from 13 other countries in addition to the UK joined our learning community."
Many students are now more insecure and worried about the world around them than they were at the beginning of the pandemic, and Victoria believes it is the schools' duty to nurture their abilities while alleviating their anxiety.
Impington Village College achieved this through a number of different approaches and continue to reflect on, and adapt, the methods and tools they use to combat the disruption and isolation their students have suffered during the past 18 months.
One example of this is their IB Japanese Ab Initio Sixth Form group and Year 7 and 8 enrichment groups, who took part in a number of virtual exchanges and live lessons with their partner school in Morioka, Japan, to engage both sets of students with new cultures and classrooms. Victoria believes that this was important for them to do
as it allowed the students to see that, despite the pandemic, they were not cut off from their international neighbours.
Victoria continues: "These initiatives have not only helped our cohort recover from the impact of isolation, but they continue to strengthen our core ethos and culture of international-mindedness, connectivity and inclusivity."
Technology has transformed the way education is approached.It has allowed schools to keep the essential interactions between their students, teachers and pastoral team in place, with online informal chat functionalities replacing classroom interactions.
Victoria is confident that they will continue to utilise these tools, enabling parents and students to contact their teachers at the click of a button. They also implemented virtual coffee mornings and video calls with students' deputy head of houses to cultivate connectivity between staff, students, and their families.
According to Victoria: "Providing students with a safe space to voice concerns and worries they have to their peers, and experienced members of staff, in group and individual sessions, played a significant role in their wellbeing. After reflection on the evolution of our tutoring groups, we have made adjustments to our tutoring model."
From September, they will be moving to a mixed model with vertical groups in Years 7 to 9 and 10 to 11, with less than 20 students per tutor group, to enable students to build robust relationships with their tutors and benefit from sharing slightly more age-appropriate content through the tutor time programme.
Victoria concludes: "By continuing to utilise technology and focus on communication and cultivating connectivity, online and offline, our new approaches to learning after lockdown will provide students with the support they need to develop into caring, inquiring individuals who will succeed in the post-pandemic landscape."
To see your company in any upcoming features we are arranging please email editorial@hurstmediacompany.co.uk