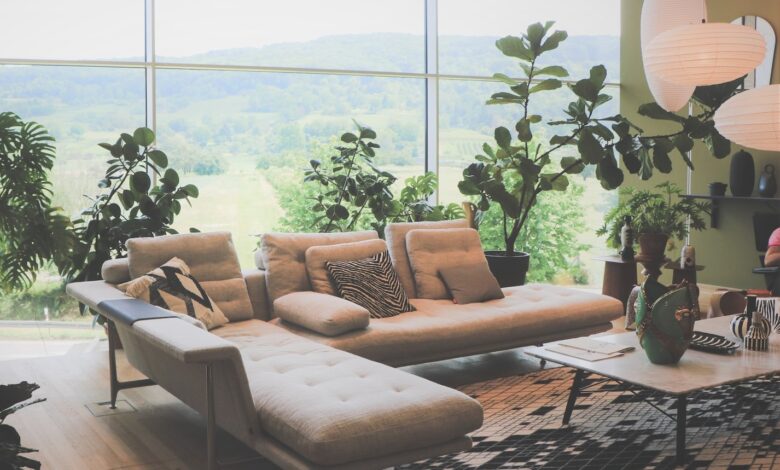 Creating your own indoor haven is easier than ever. The variety of plants that you can bring into your home is very diverse nowadays, and there's an abundance of tips and tricks available to help you on your way.
If you've been craving some greenery, here are some basic steps to take to make sure the plant life in your home thrives.
Evaluate your space and time
You might have grand plans for your spaces, you might even have specific plants already picked out, but it will be all for naught unless you can fit it all in your space and make it look aesthetically pleasing in the end.
Therefore, the first thing you should do is evaluate the spaces you intend to incorporate plants into. Perhaps the most important factor to pay attention to is natural lighting. Plants need water and sunlight to thrive. If there isn't enough sunlight, your plants will have trouble surviving.
Check which direction your windows face. If you have south-facing windows (and live in the northern hemisphere), you're in luck! West-facing and east-facing windows are also good for many plants. North-facing windows don't cut it for most greenery, so if you have only north-facing windows, you might have to resort to getting a grow light.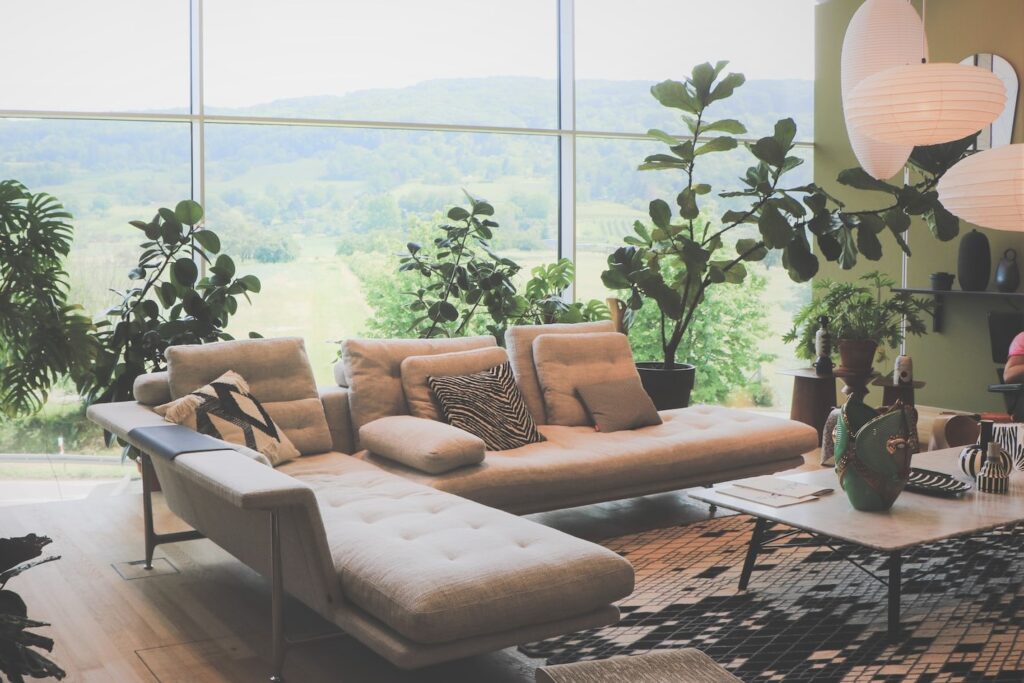 It's not enough to just have south-facing windows. It's also important to have an idea of the space you have near windows and how much time you have to tend to your little green friends. These factors should influence which plants you decide to purchase, as many plants require different things, and should be combined with others in ways that please the eye.
Maximise your space
Most people have limited space for plants. You simply can't just buy every plant you see and hope to fit them all in your home while still leaving space to breathe. However, if you have evaluated your space effectively, you should be able to maximise it to create a lovely smorgasbord of greenery.
The first thing you should consider is what your goal is for each space. This encompasses colour, sizing, grouping, depth, and height, as well as considering your lighting limitations.
Then, consider whether you want plants to sit on the floor, on a bench or table, or perhaps even hang from the ceiling. Once you have an idea what you want to do with each space, consider grouping plants together that enjoy the same kinds of conditions. Also, figure out which kinds of plants will complement each other, and how you can set them up to accentuate their features and the dynamics of the room.
Choose the right plants
While you can find plants in a wide range of stores, there are certainly places to buy from that are better than others. The most important thing to look for when buying a plant is health, because your goal should always be to help it grow. In general, saturated and deep colour is a indicator of good health, as well as evidence of new growth, such as shoots or buds.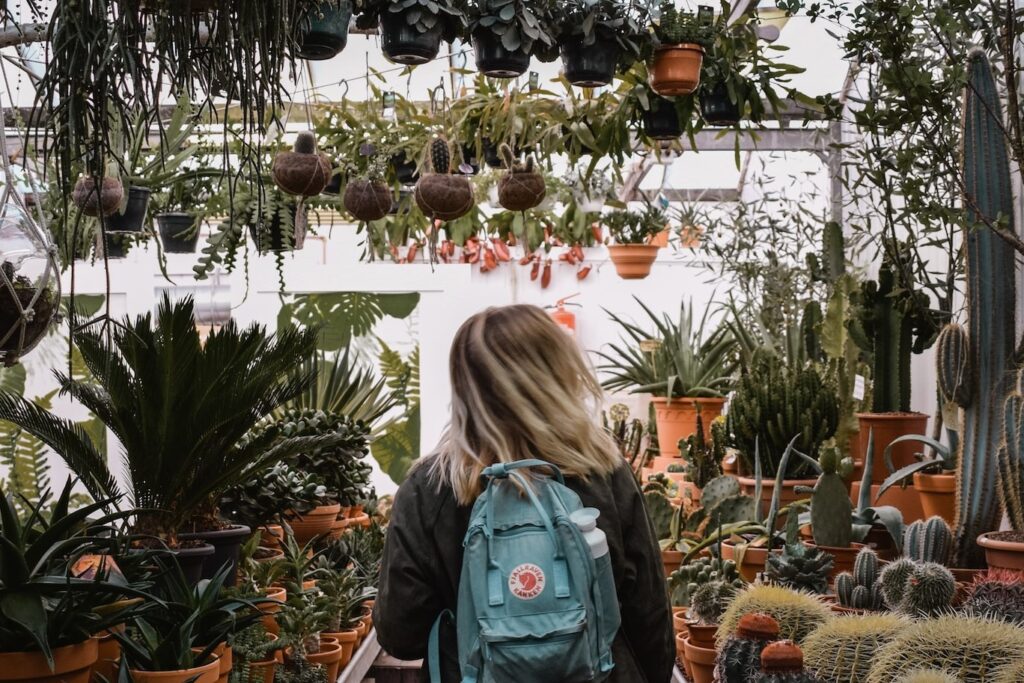 This is why 'Mom and Pop' nurseries are the best place to buy from. In general, they take amazing care of their plants and are knowledgeable about post-purchase care. They can also help you with advice on your general plan and help you tweak it to suit your needs.
There are also garden centres in most large hardware shops, however, the plants at these shops might not be as healthy, and you might have trouble finding advice about your purchases.
Lately, there has been a trend towards purchasing plants or seeds online. But with a certified minefield of online plant retailers cropping up over the last decade, it's best to play it safe and choose to get your plants from reputable companies that grow their own. The benefit of ordering online is that you have a wider variety of options and can find some real rare stunners, which helps if you already know exactly what you're looking for. But keep in mind that, in general, the plants you buy online will be smaller and could take a while to be delivered.
Think outside the pot
Who says you have to pot plants in plain ceramic or terracotta? There are so many fun and unique ways to display your little green friends these days, so let your imagination run wild!
If you need some inspiration, there are many tried and true options that you can bring home. Something as simple as a ceramic pot with a unique design can really make a display pop. Terrariums can also bring a nice focal point to an otherwise dull room. Hanging pots are certainly trendy lately, and they can help maximise your space if you're limited. Bird cages fit this mould effectively as well. The options at your disposal are virtually endless; if it can hold soil, it can probably host a little greenery. Don't forget air plants as well.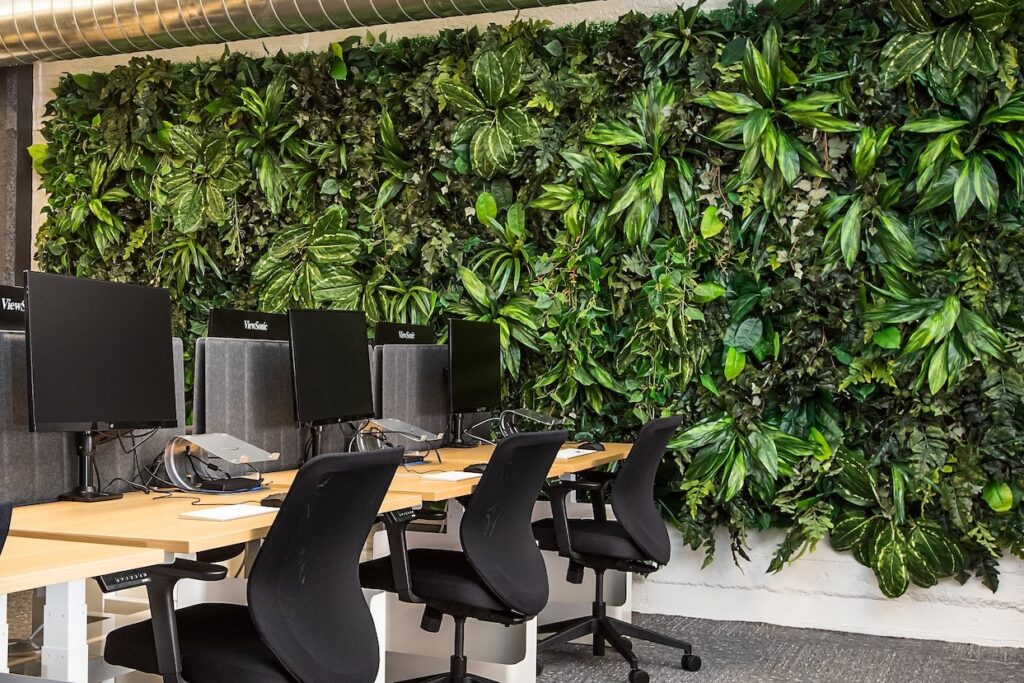 One of the more interesting trends gaining popularity lately are living walls. Living walls can be a bit tricky to get going, but once they are thriving, they're some of the boldest and most immersive ways to display plants in your home. There are a number of ways to take them a step further, for example, you could surround yours with a picture frame.
Monitor progress and be flexible
It's almost guaranteed that you will encounter some issues with certain plants in your collection, if not most. Whether bugs have started attacking the leaves, diseases are latching on, or the leaves are simply starting to brown, there are usually simple solutions to common problems – if you act quickly.
Even better than swift action is thinking proactively about plant health. There are many ways to prevent these issues from arising in the first place. Insecticides are regularly recommended as a preventative measure to reduce the incidence of unwanted pests. Wiping dust off of leaves regularly can help prevent mould from growing. Keeping plants at optimal moisture levels according to their needs can help keep them green and happy.
But if issues occur, and they will, do your best to be flexible with your goals. You cannot force growth or health, so be patient with your green buddies and try them in different spots or different pots if they seem unhappy – as well as different watering techniques and fertilisers.
Not everyone can have the greenest of thumbs, but there are many easy steps to follow to do your best to create thriving plant life. Enjoy building your own little indoor sanctuary!
To see your company in any upcoming features we are arranging, please email editorial@hurstmediacompany.co.uk