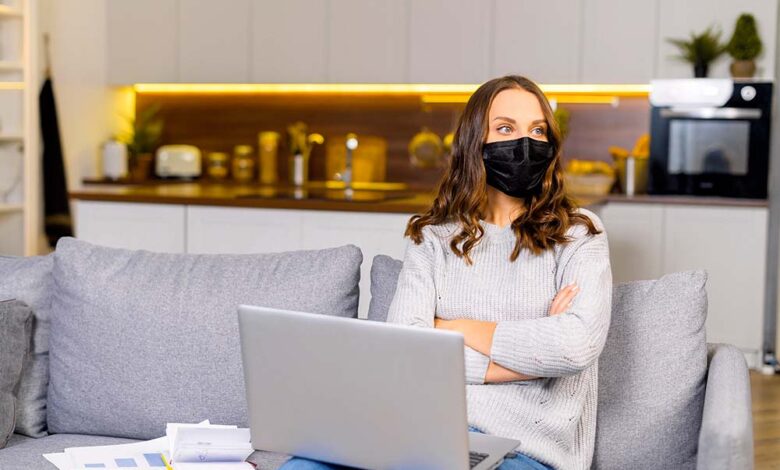 What happens when your employees are 'pinged' by the Covid-19 app, or contacted by Test and Trace?
Lockdown's over, 80% of the UK are double vaccinated and restrictions are cautiously easing, but there's a tech-related epidemic now impacting business owners and employees across the country. As more people venture out of their homes and get back to 'the new normal', the NHS Covid apps are working overtime. If an individual has been in close proximity to someone who has since tested positive for Covid-19, the app will 'ping' them to inform them that they may need to self-isolate. For business owners whose employees cannot work from home, the affectionately named 'pingdemic' causes a new set of problems for an already strained workforce. It's wise to know where the law stands on self-isolation and sick pay and who is obliged to isolate, just in case your employees get that dreaded NHS app notification.
Firstly, employers should be aware of the distinction between the NHS Test and Trace Service and Covid-19 app. If an employee has been directly contacted by NHS Test and Trace service, either by phone or letter, they have a legal obligation to self-isolate and must not attend work outside the home, or be in contact with other people, for the recommended isolation period. In England and Wales, if employers pressure employees to come into work after a Test and Trace call, they face fines of between £1,000 and £10,000. However, there is no legal obligation to self-isolate if an individual has been 'pinged' by the NHS Covid-19 app, though it's recommended that an individual stay inside so as not to risk spreading the virus. Despite there being no legal obligation here, encouraging 'pinged' staff into work may breach general duty of care and health and safety obligations. From August 2021, there is no need to self-isolate if a person is double vaccinated.
When it comes to statutory sick pay (SSP), employees are entitled if they have coronavirus symptoms, have tested positive for the virus, are living with someone who has tested positive, have been contacted by NHS Test and Trace or have been told by doctors to isolate before a surgical procedure. There is no SSP allowance available to them if they have been pinged by the Covid-19 NHS tracking app. "The instructions to self-isolate and take a test have only ever been advisory and precautionary in these circumstances," says Paul Jennings, a partner at City law firm Bates Wells. "To support staff who self-isolate after being 'pinged', employers may consider giving them the option to use their leave days, or paying contractual sick pay where appropriate. It's important that employers ensure that cases of self-isolation are handled in a reasonable and consistent manner and that they prioritise clear communication – a clear policy in place addressing obligations and entitlements will prevent any confusion among employees."
In terms of financial support for business owners, if you have fewer than 250 employees you may be entitled to claim back up to 14 days of SSP per eligible employee.
To see your company in any upcoming features we are arranging please email laura@hurstmediacompany.co.uk or editorial@hurstmediacompany.co.uk