Ensure you've the best space to host your guests with alfresco dining and laid-back ambience when the lazy summer sun goes down.
1. Dunelm Elements 4 Seater Compact Wooden Dining Set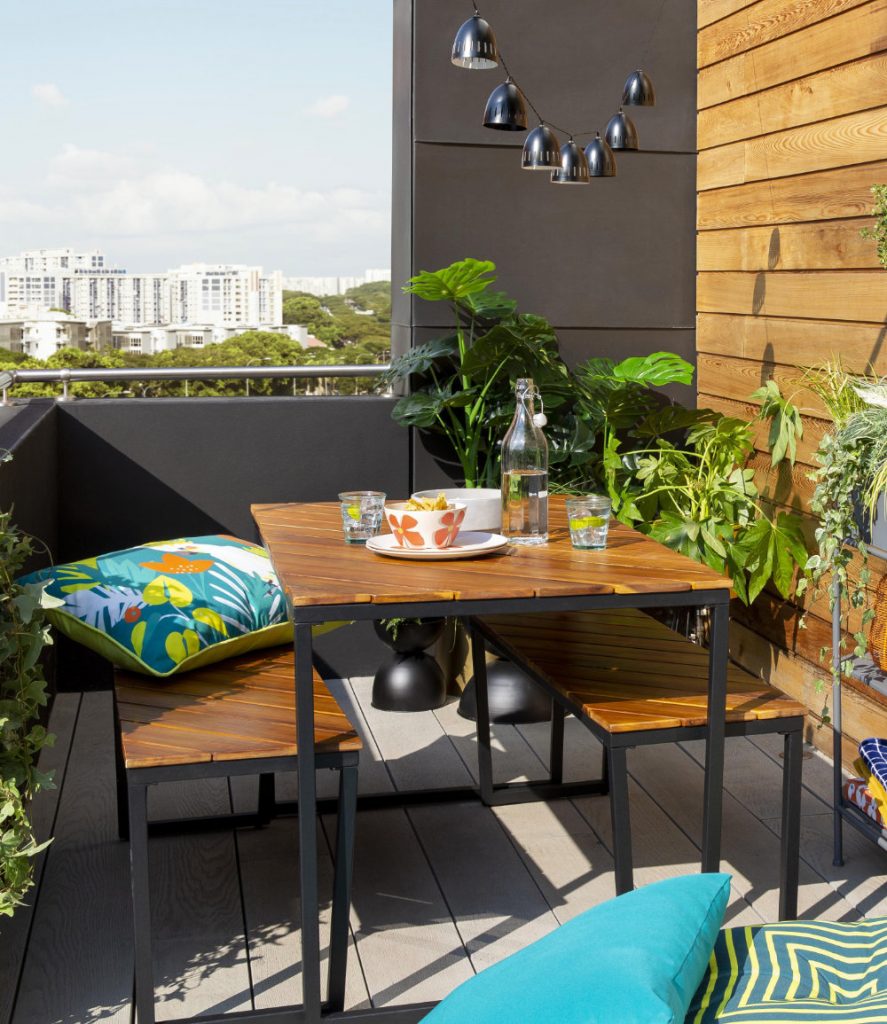 Want an outside dining set but not something that takes over your entire patio or balcony? Head to Dunelm and nab this Elements 4 Seater Compact Wooden Dining Set. Ideal for enjoying al fresco dining, it's made from acacia wood and metal, combining classic with contemporary, for a look that complements any outdoor space. The benches in this set also neatly tuck under the table when not in use.
Find out more at dunelm.com
2. Weber Connect Smart Grilling Hub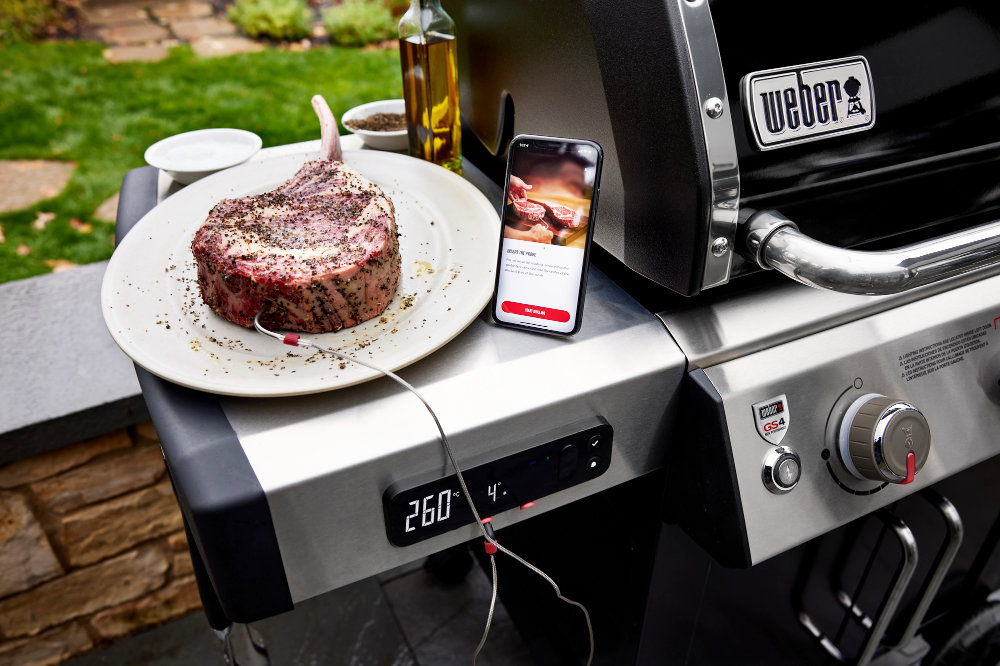 BBQs are part and parcel of summer days and nights – but no one wants to be responsible for under-cooked meat spoiling the fun. That's where the award-winning Weber Connect Smart Grilling Hub comes in, taking the guesswork and stress out of barbecue cooking. Going well beyond Bluetooth-enabled temperature monitoring, the Weber Connect can turn any barbecue into a smart grill, to offer a virtual barbecuing assistant. From step-by-step instructions and push notifications, it helps with everything from barbecue setup, to when your food is ready to season, flip, serve and eat.
Find out more at weber.com
3. Gtech HeatWave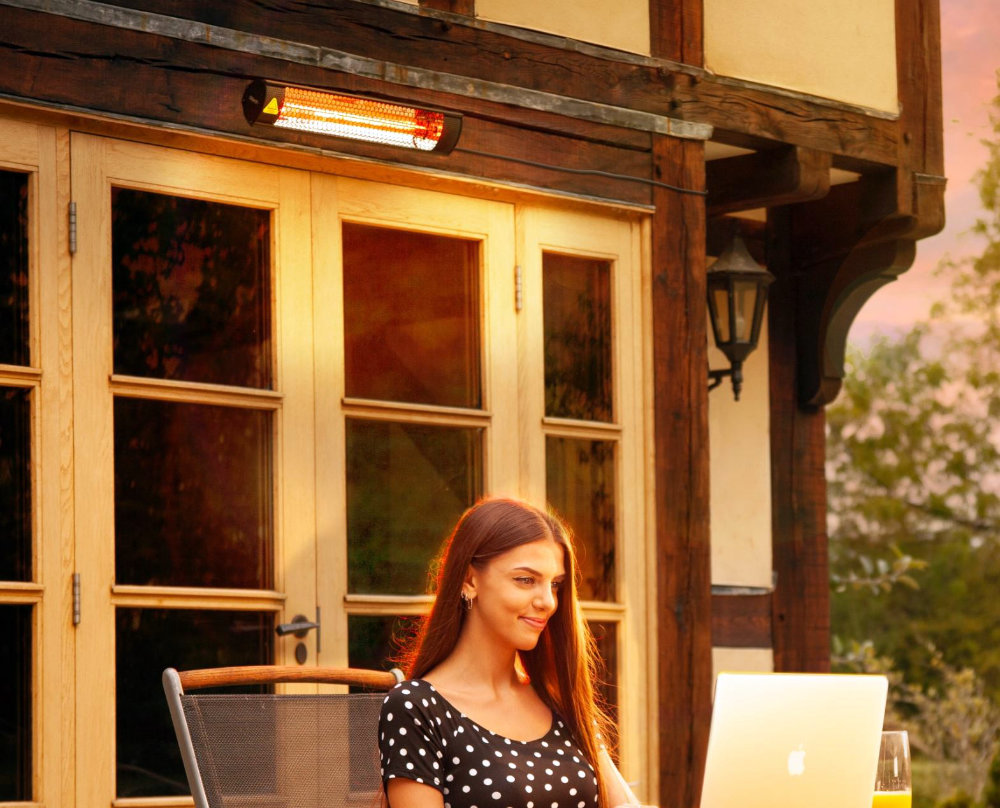 The British weather is unpredictable, and even the warmest of days can see the temperature drop come sunset. With this in mind why not invest in Gtech's new HeatWave, an energy-efficient, wall-mounted heater that makes outdoor living all year round possible – and perfect for using small spaces efficiently! The weather proof heater emits up to six metres of heat in seconds, providing light and warmth for outdoor spaces. Lightweight at just 1.5kg and with a contemporary matt black finish, the HeatWave is a stylish addition to any at fresco area.
Find out more at gtech.co.uk
4. Plum Play Giant Wooden Sandpit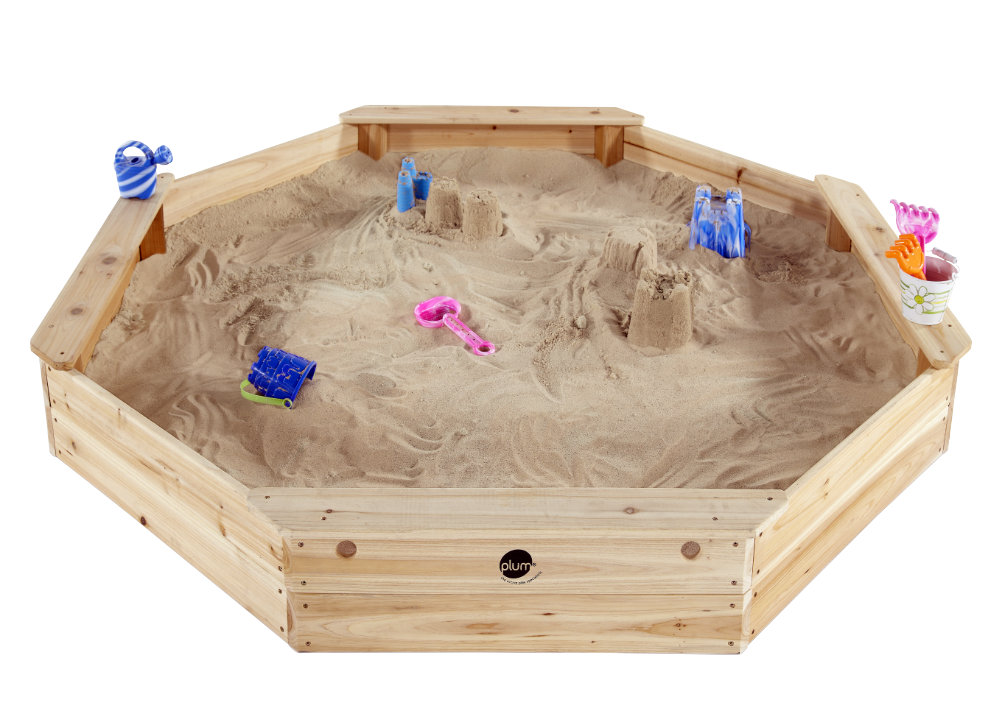 At the time of writing it's still all very much up in the air whether we'll be allowed to holiday abroad this year, so why not bring the 'beach' to your back garden for your kids instead? The Plum Play Giant Wooden Sandpit provides hours of fun in your garden; complete with built-in benches it offers plenty of space for children to play together, building sandcastles and enjoying the outdoors. There's even a groundsheet cover to keep the sand clean and dirt-free, while also protecting against weeds.
Find out more at plumplay.co.uk
5. Permafence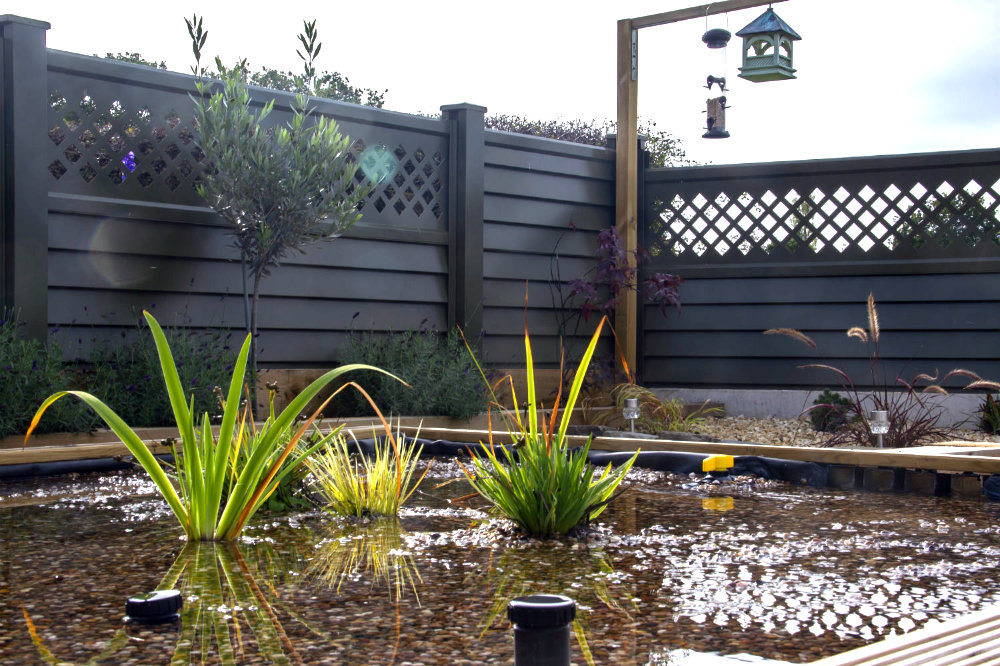 Painting and maintaining fence panels is one of the most time-intensive and messy DIY jobs – but now homeowners can choose a 'fence for life' thanks to this innovative and robust system that's aesthetically pleasing and requires little upkeep. Permafence metal garden fence panels are guaranteed to last 25 years and are virtually maintenance-free, requiring only an occasional wash down with a soft detergent. Manufactured using a high-quality plastisol-coated steel, the panels eliminate the damage caused by rot and excessive moisture. They've even been independently wind tunnel tested to withstand speeds of up to 130kph!
Find out more at permafence.co.uk
6. Funky Chunky Furniture Co Large Black Metal Lantern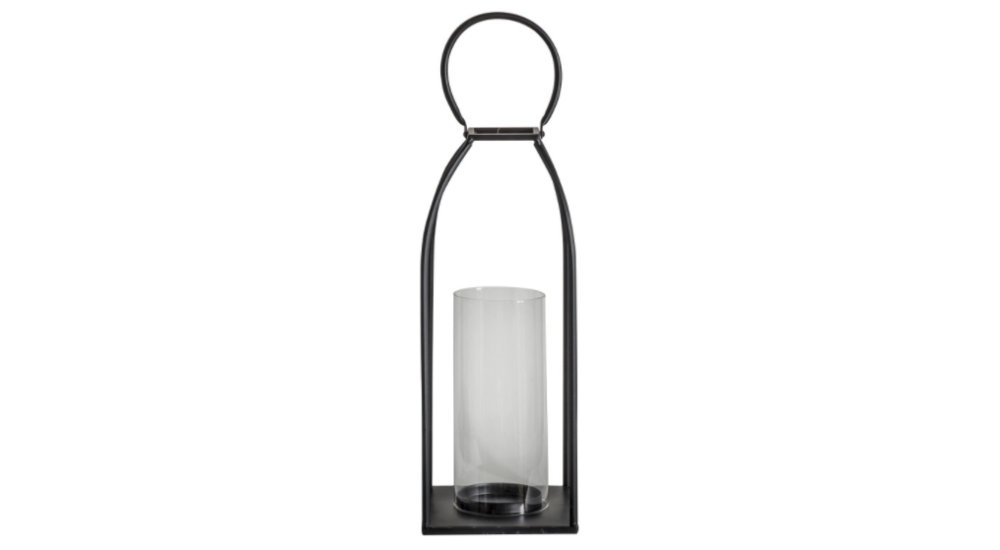 Just like your inside space, external lighting can provide essential ambience when the hazy summer sun goes down. Step forward this stylish black lantern from Funky Chunky Furniture, creating a wonderful atmosphere for outdoor dining and entertaining in your garden. Place around your patio or deck, and as the sun sets, light a candle in the central glass candle holder. Alternatively, use as a centrepiece on your table whilst dining alfresco to introduce a gorgeous glow.
Find out more at funky-chunky-furniture.co.uk
7. Nilfisk Core Pressure Washer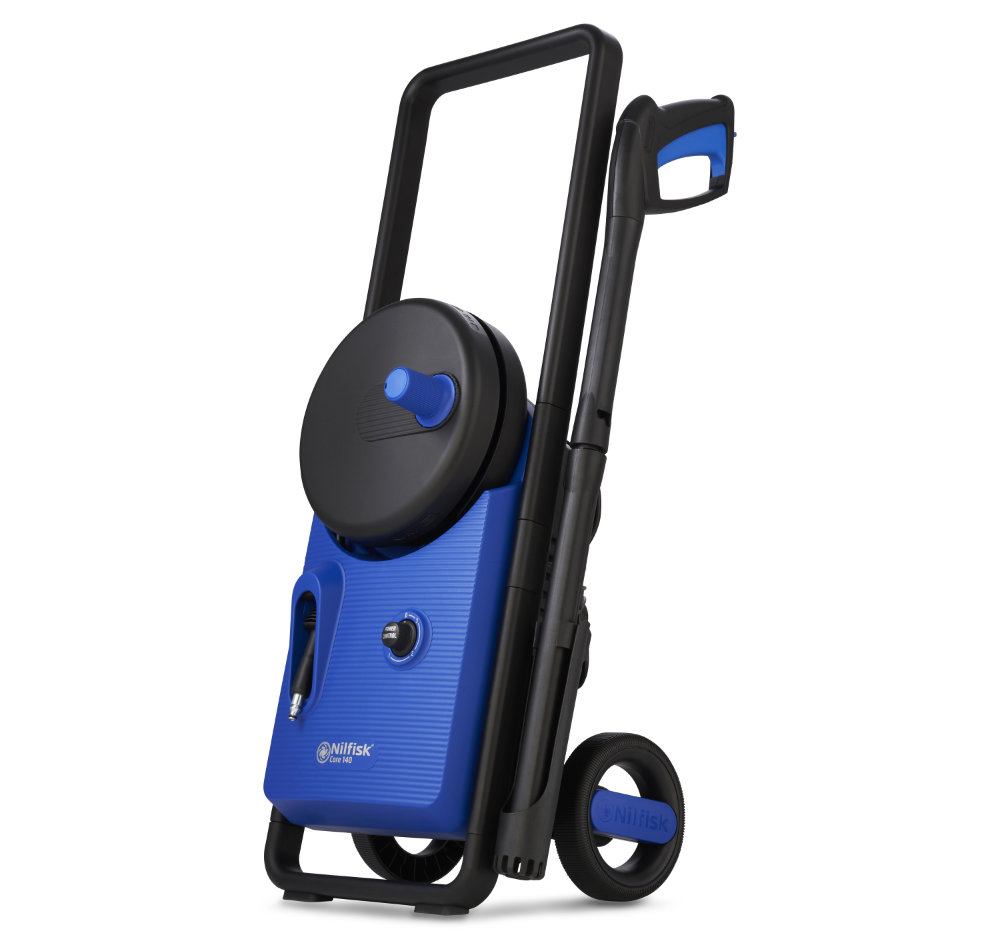 Fancy coming over all Stacey Solomon this summer, who's been posting on Instagram jet washing her new home left, right and centre? Nilfisk has recently launched a brand-new range of pressure washers, featuring an award-winning Scandinavian design to help you get garden-ready for those sunnier days ahead. Combining clever cleaning solutions with striking and powerful features, Nilfisk has revolutionised its hoses with added features to offer further flexibility and more storage options, including a hose storage pocket and patented through-feed hose reel system. In addition, each product in the collection also includes a new and improved power control system to make it easy to adjust the pressure while cleaning.
Find out more at argos.co.uk
8. The Rug Seller Varana Fuera Outdoor Rug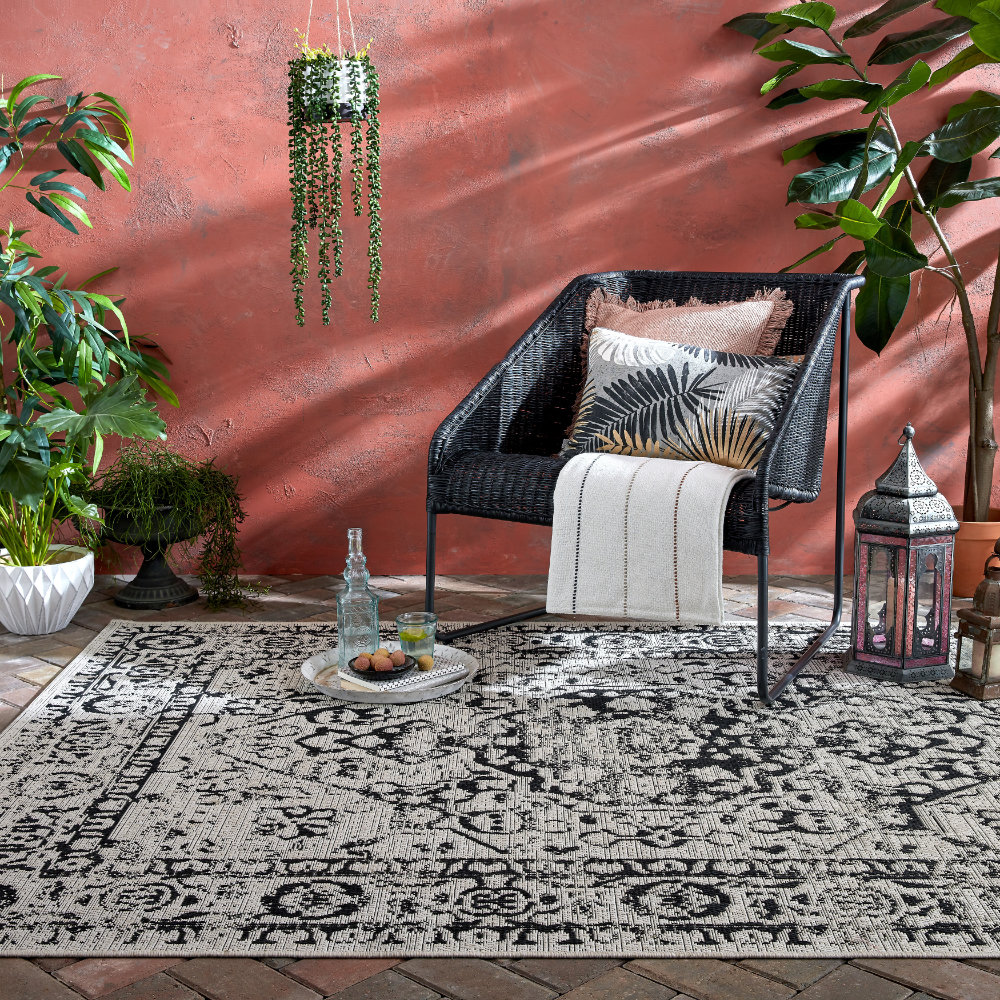 People are placing a huge focus on their outdoor spaces this year, investing not only in traditional outdoor furniture, but also in soft furnishings and accessories such as rugs, lighting, cushions and throws. The Varana Fuera Outdoor Rug from The Rug Seller is an easy way to create a social outdoor zone and add some traditional style to your outdoor space. Pairing neutral shades with a distressed heirloom design, its polypropylene composition means it's perfect for the outdoors, with weatherproof and UV resistant qualities. It's also stain-resistant and easy to clean with a simple hose down!
Find out more at therugseller.co.uk
9. Argos Home 2.5m Overhanging Garden Parasol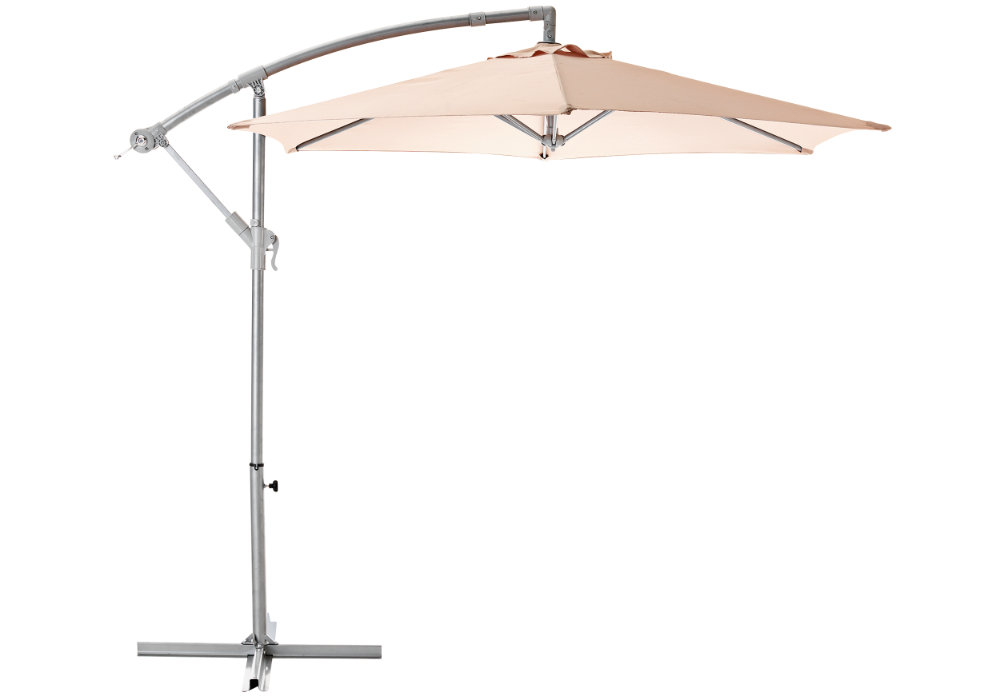 Don't get us wrong: we can't wait for the sun, however, seeking a quiet spot under the shade throughout the hottest part of the day is a back garden prerequisite. This overhanging parasol from Argos is made from a water repellent fabric and has a large diameter of 250cm. With a base made from steel and weighing in at an impressive 11.2kg, it won't succumb to any sudden gusts of wind, meaning it's the perfect accessory for any sun-trap space.
Find out more at argos.co.uk
10 Lechuza Trio Cottage Planter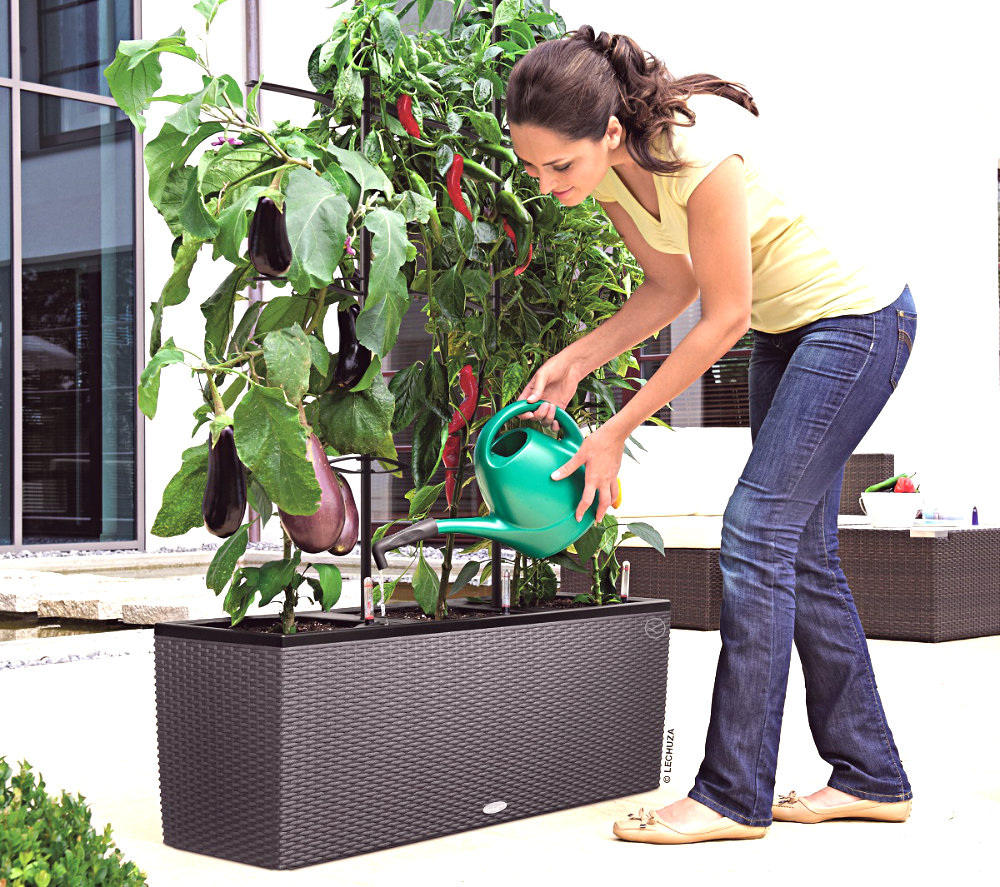 Ready to grow your own fruit and veg? This planter takes the guesswork out of watering your budding seedlings and plants thanks to its in-built 'self-watering' system and four-litre water reservoir. Featuring three-removable planter liners with a planting depth of up to 23cm, water level indicators and high-quality pure mineral plant substrates, this wicker style planter is also UV and weather resistant.
Find out more at lechuza.co.uk
To see your company in any upcoming features we are arranging please email laura@hurstmediacompany.co.uk or editorial@hurstmediacompany.co.uk