If you're currently planning your next getaway, or haven't given it a thought, think close to home. The United Kingdom is a great place for a vacation, with locations that would make for a memorable UK holiday destination.
The UK offers a vibrant culture of art that should allow you to get your fill on your next trip. This ranges from the indie scene of Manchester, the dreaming spires of Oxford, to the Beatles' legacy of Liverpool.
Incredible landmarks, coastal views, and breathtaking countryside can be found in abundance for those who want to tread off the beaten path.
From charming villages to historical cities, Checklist has listed 10 beautiful UK destinations for a great 2023 summer getaway. So, whether you're planning on travelling as a couple, a family or solo, you'll find a variety of places in the UK for an amazing getaway this year.
Devon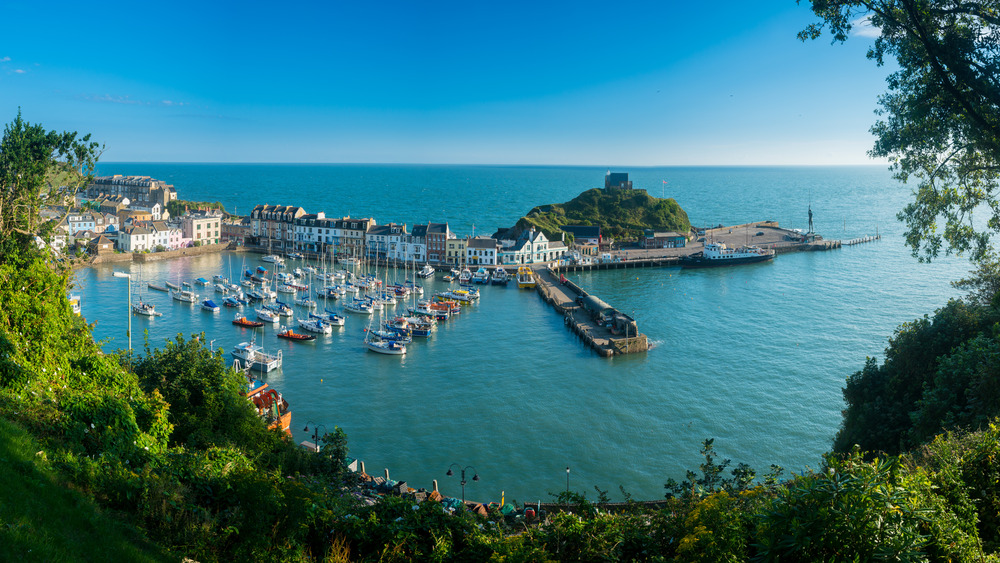 Nestled in the southwest of England, Devon is one of the jewels of the nation. It is an incredibly popular UK holiday destination, owing to the abundance of activities on offer.
Visitors can indulge in music, an active nightlife and a rich culture, with a seemingly endless coastline, beautiful beaches, moorland to explore and villages that seem a world away.
Why visit Devon
Devon is known for its coastal resorts, dramatic cliffs, and beautiful beaches. Visitors can undertake rockpooling, sailing, fishing, and surfing, amongst other water-based activities.
Attractions in Devon are seemingly endless. Truly immerse yourself in the county by visiting and partaking in several festivals and live music events.
Popular Attractions
The rich history of Devon can be found in its many historical sites. This includes valleys with Neolithic tombs, Bronze Age stone circles and abandoned medieval farmhouses.
The county boasts Dartmoor National Park, one of the last great wildernesses in the UK. The park is a rugged and exposed terrain perfect for adventurers, with an inspirational landscape of heather clad moors and rugged tors.
From large national events to traditional village fetes, there is much happening in Devon to plan your trip around.
Find out more at Visit Devon
York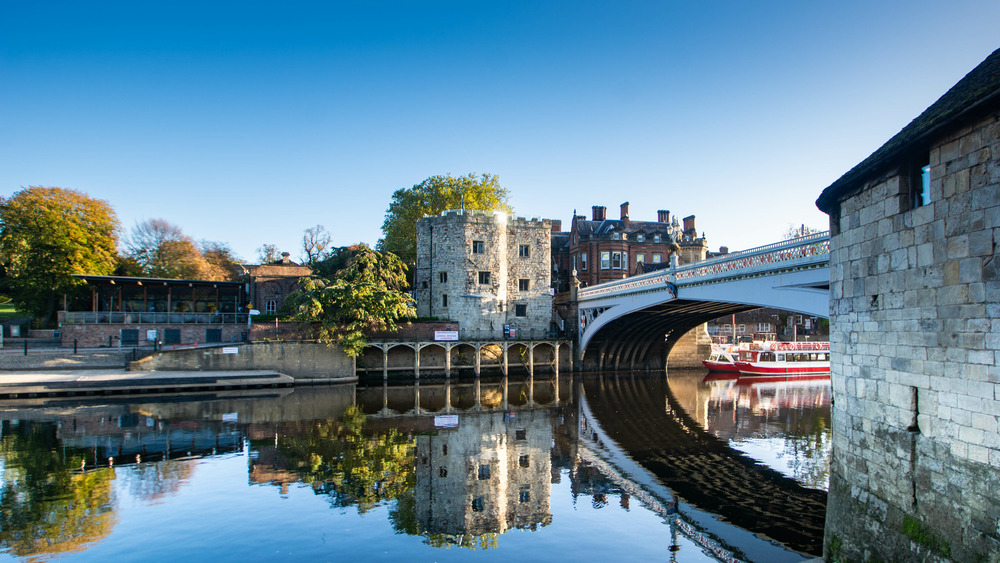 York is a vibrant northern city built on 2,000 years of incredible history. With Roman origins and a Viking past, visitors will most certainly get swept up in all York has to offer, a truly unique UK holiday destination.
With the North York Moors and Yorkshire Dales also in easy reach, as well as many beautiful gardens, visitors can enjoy the great outdoors with York as a base.
What can you find in York?
Boasting more attractions per square mile than anywhere else in the UK. York is home to many world-class museums, art galleries and other fun-filled experiences.
York has a glorious historical past, which visitors can learn about at one of the city's many museums. These include York Castle Museum, National Railway Museum, and the JORVIK Viking Centre.
For Kids
For those with children, there are an abundance of activities to keep them entertained. Turn your vacation into a mini adventure with Treasure Hunt York – discover the city by solving clues, scouring the city and following treasure maps.
Journey back through 2,000 Years of York's darkest History as you see, hear and smell the city's murky past at The York Dungeon.
Meanwhile, York's Chocolate Story is an entertaining, informative, and hands-on guided tour through the history of York's most famous chocolate-making families and their finest creations.
Find out more at Visit York
Cotswolds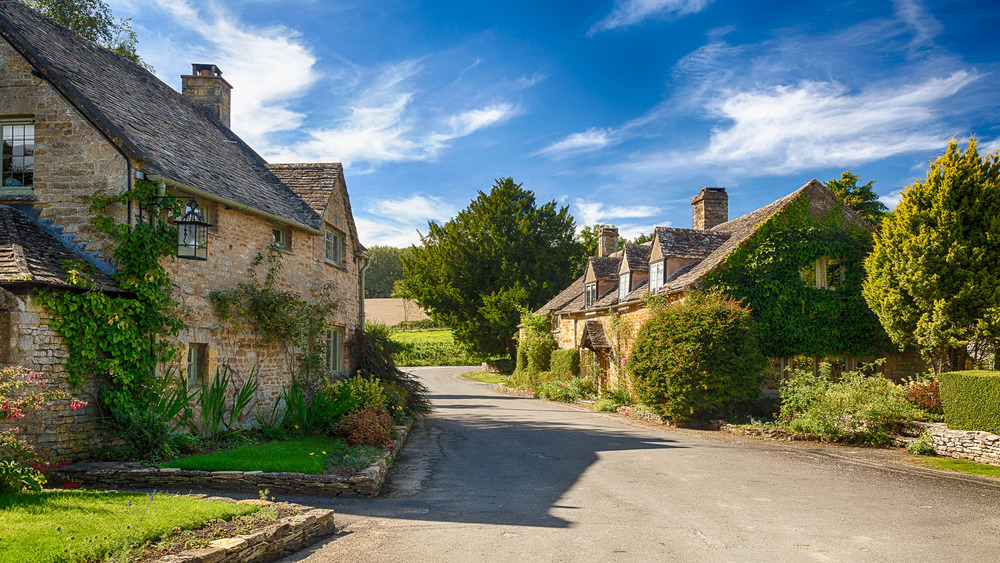 One of the most beautiful regions in the UK, the The Cotswolds is a picture-postcard destination.
Covering hundreds of square miles in south-central England, Cotswold is known for its rolling hills and picturesque villages, where you'll never be short of activities.
Why stay in The Cotswolds?
The Cotswolds is a perfect getaway from the stresses and hustle of the big city. The region can be as relaxing, or as exciting as you want it to be; ideal for thrill seekers and those wanting a little R&R.
Home to an abundance of shopping opportunities, from quaint country markets to high-end boutiques and designer shops, The Cotswolds is a shoppers dream UK holiday destination.
Attractions
The region is home to historic castles, churches, museums, and gardens like Berkeley Castle, Blenheim Palace or Sudeley Castle, all telling their own unique stories.
Animal attractions include Cotswold Farm Park and Cotswold Wildlife Park where you can get up close and personal with the vast array of wildlife.
And for the thrill seekers, try surfing the phenomenon of the Severn Bore inland wave if you dare, as well all manner of watersports at Cotswold Water Park.
Plan your ideal trip at Cotswold.com
Bath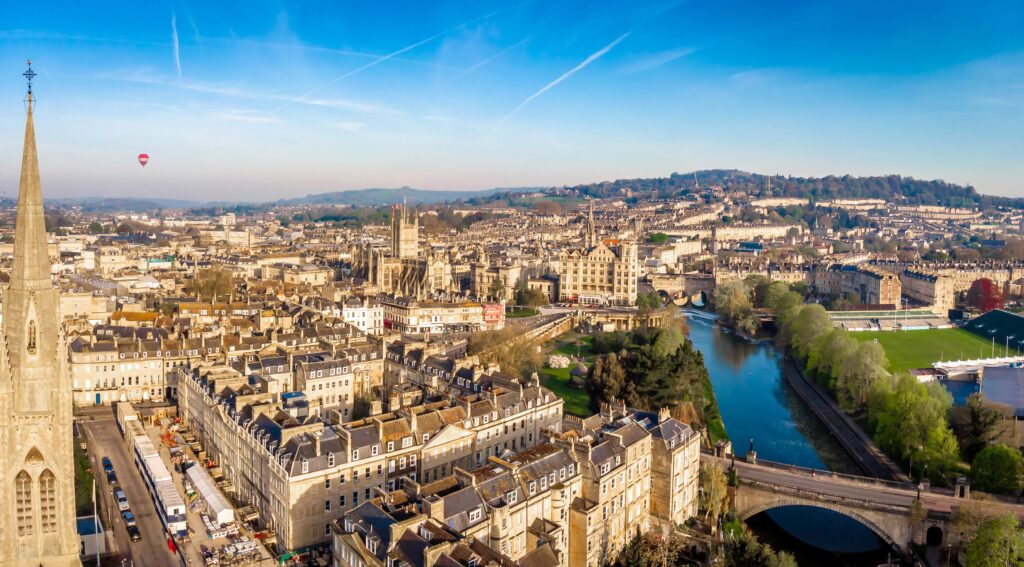 Akin to York, Bath is an elegant English city with plentiful history, culture and attractions on offer. A wellbeing destination since Roman times, thanks to its natural hot springs and elegant architecture, there are many things to do in this charming city.
Discover York
Truly care for your health and wellbeing at one of the many ancient baths and spas in the city. Marvel at the ancient Roman baths, renowned city attractions, where you can see how our former settlers liked to unwind and stay clean.
Relax at the Thermae Bath Spa, the only natural thermal spa in Britain. Soak in the mineral-rich waters and enjoy a range of relaxing treatments.
Bath is fizzing with festivals and events 12 months of the year. A city that is in many ways a throwback to a bygone era, visitors will feel as if they are strolling through the pages of a Jane Austen novel, with architectural masterpieces like the Royal Crescent and the Circus.
Celebrate prominent English novelist Jane Austin, Bath's most famous resident at the Jane Austen Centre. Furthermore, step into the world of Mary Shelley and her most infamous creation, at Mary Shelley's House of Frankenstein.
Plan your perfect trip at Visit Bath
Manchester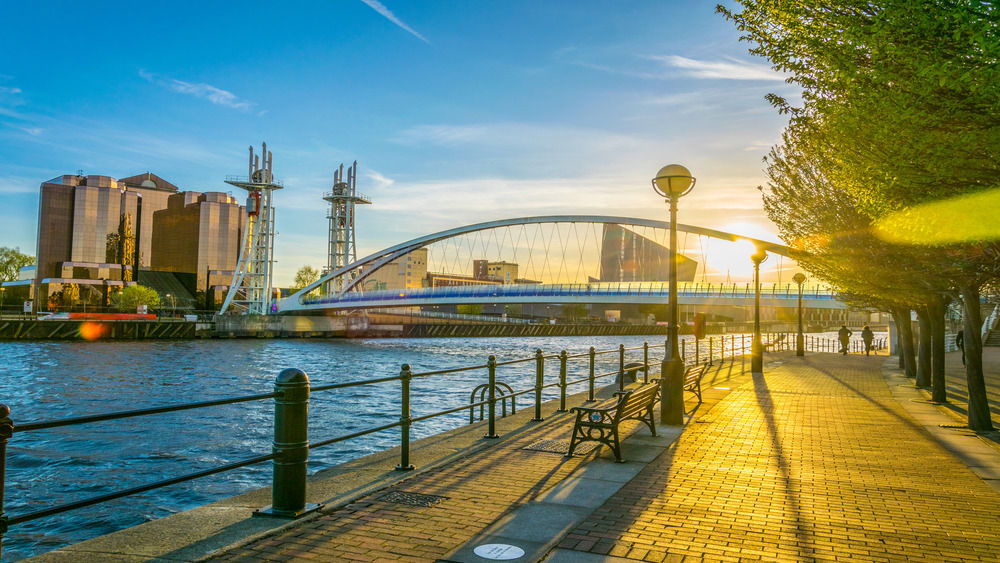 Manchester has undergone a true regeneration in previous decades, truly transforming the city. Manchester featured in Lonely Planet's Best in Travel 2023 list and the only UK city in National Geographic's influential 'Best of the World' list.
A place steeped in culture, history and sporting greatness, you'll never be short of things to see and do in the famed northern city…
What to do in Manchester
Experience Manchester's famed music scene, which has produced some of the most influential bands and artists in the world, such as Oasis, The Smiths, Joy Division and The Stone Roses.
Step on to the largest working television lot in the country at the Coronation Street The Tour and discover the magic behind the beloved British soap.
Want to indulge in a spot of shopping? Spend the day at Cheshire Oaks Designer Outlet and the Trafford Centre, packed with notable names.
Sports
The city is also home to two powerhouses of world football, with Manchester United and Manchester City a stone's throw away from one another. Both clubs provide a comprehensive stadium and club tour, detailing decades of triumph, history and respective successes. Or why not see a competitive match whilst in town?
With luxury and cheap hotels, B&Bs and hostels across the city, Manchester has accommodation to suit all.
Plan your trip at Visit Manchester
Cardiff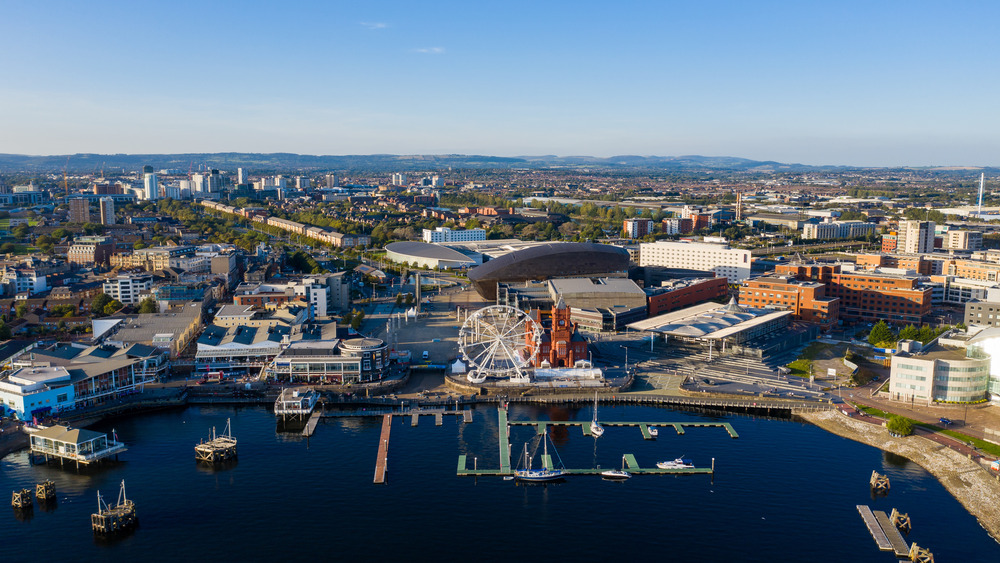 For a destination teeming with charm, culture and adventure, see Cardiff. The Welsh capital boasts a rich history, a vibrant nightlife and a stunning waterfront, offering a wide range of activities and events.
What does Cardiff have to offer?
There are tours aplenty in Cardiff. A number of walking tours and sightseeing bus tours showcase the beauty and character of the Welsh capital, enabling visitors to truly discover the city.
The Doctor Who Walking Tour is a hugely popular attraction. The tour showcases locations in Cardiff used in the hit TV series Doctor Who. Learn how the city was utilised for intergalactic purposes, and how it was transformed to become New York, Pompeii and more.
Water Activities
Discover everything to see and do, from touring a gothic fantasy castle to zipping around a rafting course at an exhilarating speed at Cardiff International White Water.
Hit the water aboard travel in comfort on board Princess Katharine – the perfect way to explore the Cardiff Bay, with the Senedd, Millennium Centre, Norwegian Church and much more.
Cardiff is bustling with exciting events and attractions, suitable for all ages and budgets.
Plan your getaway at Visit Cardiff
Stratford-upon-Avon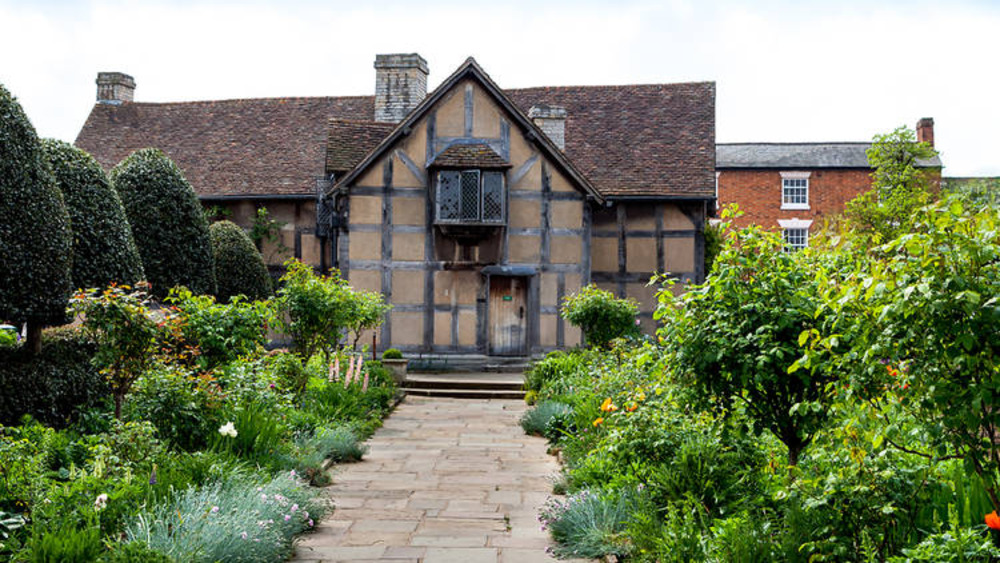 Discover Stratford-upon-Avon
Stratford-upon-Avon is a medieval market town in the West Midlands, most famed for its association with one of the greatest wordsmiths of all time, William Shakespeare.
Boasting more than 800 years of history, the town is a beautiful concoction of culture, history and attractions and events.
Visit all things Shakespeare
Stratford-upon-Avon is one of the most popular UK holiday destinations. This is mainly due to it's Shakespeare association.
Uncover Shakespeare's story, where visitors can discover the fascinating stories about the man. Visit Shakespeare's birthplace, relive Shakespeare's first love at Anne Hathaway's Cottage, and walk in his exact footsteps at Shakespeare's New Place.
Between 25 March and 5 November experience The Great Variety of Readers: Celebrating 400 Years of Shakespeare's First Folio. It is a unique opportunity to delve deeper into the creation and enduring legacy of Master William Shakespeare's Comedies, Histories, and Tragedies, also known as the First Folio.
Historical sites
The town also has an abundance of historic sites to visit. These include the Town Hall, and a religious attraction, the Guild Chapel. Additionally, Warwick Castle is a stones throw away, where you can experience medieval history and entertainment.
For nature lovers, relax amongst the nature and wildlife of the River Avon Trail and the Avon Swan Reserve, where individuals can feed the welcoming swans.
Theatre
Be sure to catch a show in Stratford-upon-Avon. The Royal Shakespeare Company has three famous theatres…
The performing arts centre The Other Place, the flagship Royal Shakespeare Theatre where you can catch many of the Bard's famous works, and Swan Theatre that regularly stages plays by Shakespeare's contemporaries and later writers.
Find out more at Visit Stratford-upon-Avon
Edinburgh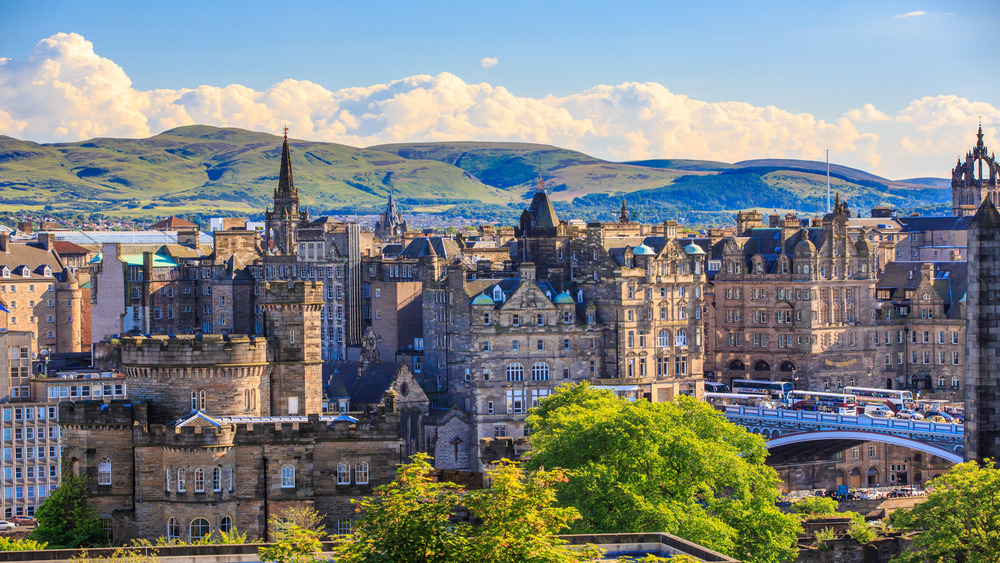 One of Europe's culture capitals, Edinburgh should definitely be on your shortlist of UK holiday destinations in 2023.
With incredible goings-on monthly, no matter when you plan your visit, you are sure to discover much to do.
What's on in Edinburgh
Edinburgh is a phenomenally popular destination, with around 3.5 million people visiting every year. With an abundance of goings on, it is not hard to see why.
Music and Culture
Music and festival lovers, Edinburgh is the perfect UK holiday destination for you…
June is jam packed with shows, events and festivals, with the likes of Courteeners performing and The Best Exotic Marigold Hotel playing.
June meanwhile, is sure to be a haven for music lovers. The acts visiting including BassHunter, The Lumineers and Rod Stewart all visiting this illustrious city.
There are also many festivals taking place in Edinburgh. The Edinburgh Jazz & Blues Festival and Scottish Festival of Motoring is always a popular pull, drawing crowds from far and wide.
August is not to be forgotten, with its fair share of comedy shows from high-profile acts including Jimmy Carr and Paul Smith. Numerous markets and festivals are held also, to help visitors truly soak up and indulge the Edinburgh culture.
Find your perfect month at Edinburgh Tourist
Stirling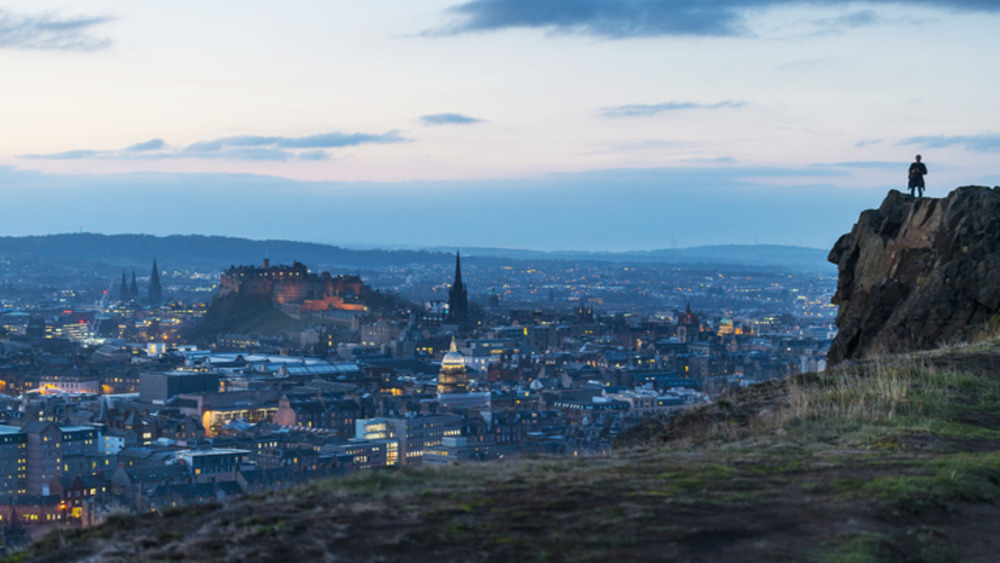 Stirling is a medieval city in central Scotland. Rich in culture and history, it boasts several top attractions that make for an ideal getaway.
Stirling is famous for its strategic location as a key battleground in Scottish history. This can be found in its many castles and monuments, making it a truly unique UK holiday destination.
What to do in Stirling
Visitors will want to visit Stirling Castle, a majestic fortress that was once the residence of Scottish kings and queens.
The National Wallace Monument is a worthy tribute to the Scottish hero Sir William Wallace. Visitors can see his sword as well as learn about his life and legacy.
Meanwhile The Stirling Smith Art Gallery and Museum is one of several museums. It is a free attraction that showcases the culture and heritage of Stirling and its people.
Soak up the culture at The Stirling Open Streets Festival. A monthly event, the city centre is transformed into a car-free zone with live music, street performers, markets, and more.
Plan your trip at Visit Scotland
Isle of Skye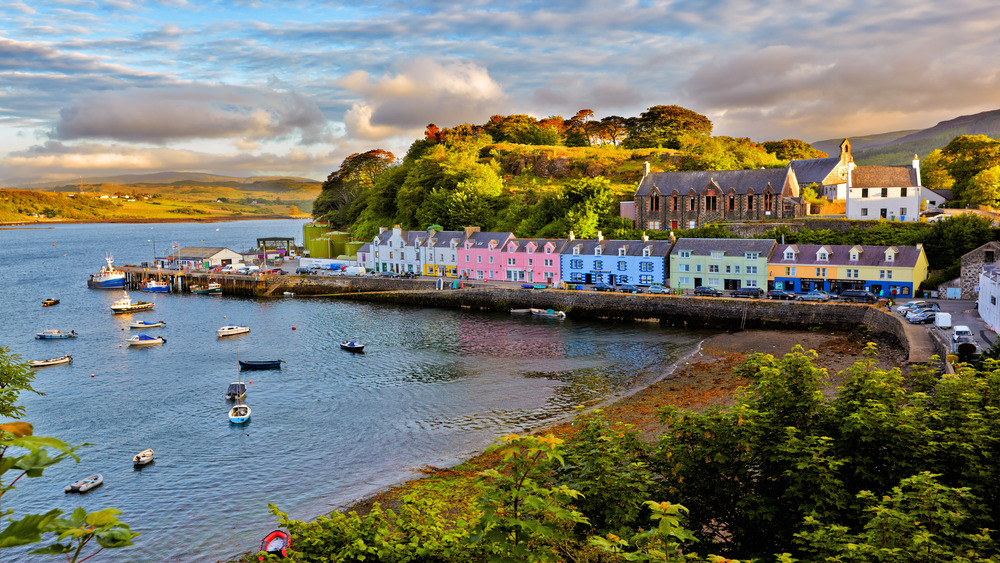 For those wanting a UK holiday destination to escape the hustle and bustle of the big city, see Isle of Skye. A truly breathtaking UK holiday destination, the Scottish island offers breathtaking scenery, rich history and biodiversity.
Uncover the Isle of Skye jewels
As one would expect, every corner of the Isle of Skye is a picturesque haven. For adventurers, travelers and hikers, the island is a must visit. Discover rugged landscapes, picturesque fishing villages and medieval castles.
What to do in Skye
Take a swim in crystal clear water, at some of the most enchanting fairy pools in Europe, surrounded by greenery and waterfalls.
No trip is complete without hiking up the beautiful Quiraing. A captivating area with jagged peaks and flat plateau, visitors can marvel at historic landmarks including Neist Point Lighthouse.
Visitors wanting to explore the biodiversity that Skye has to offer are in luck. The region is home to otters, seals, dolphins, whales, eagles, deer and more.
Want a quality bite to eat? There are numerous fooderies, pubs and bars in the area. Sample incredible fresh seafood, lamb, cheese and whisky options.
The island's population is also known for it's warm hospitality, with a great range of accommodation options to choose from. These include snug B&Bs to luxury hotels and cottages.
Plan your island stay at Isle of Skye
Keep your eyes peeled for more upcoming incredible, trusted travel pieces from Checklist, that will no doubt help you to plan your next getaway.