Share your amazing experiences at the dining table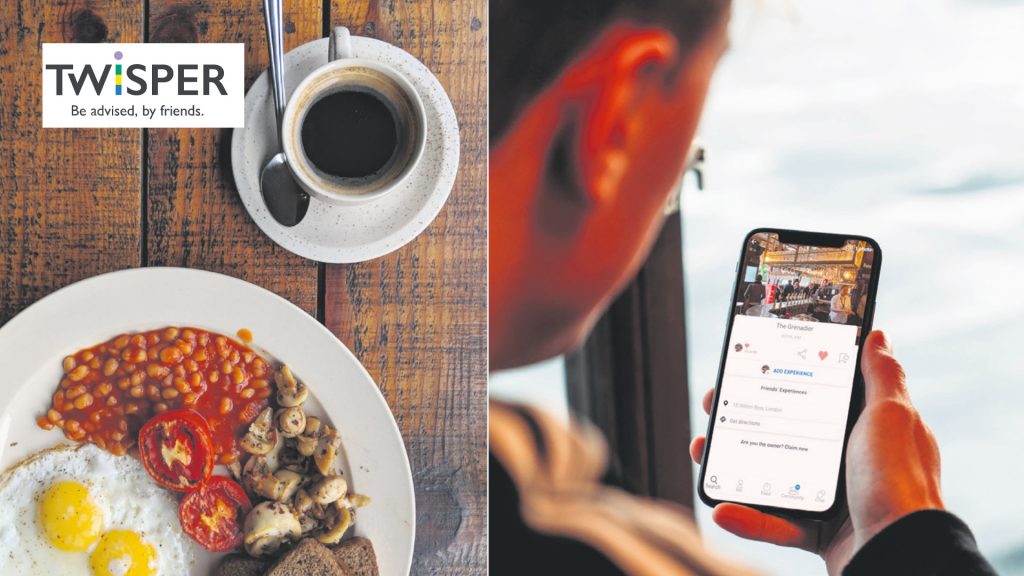 MEALS AWAY FROM THE WORLD OF AL FRESCO DINING and fresh harvests, the culinary tradition in the UK has traditionally revolved around roasting, stewing and battering meat or fish. But where its food culture really shines is in the social rituals behind every gathering. Think of a hearty Sunday roast with friends and family, or a delicious full English breakfast that you can take during any given time of the day at your favourite pub.
TWISPER, the social travel app, advocates sharing positive experiences like these. While this pandemic has forced everyone to stay at home, you can already start creating your list of pubs and restaurants to visit once this is over. But here's a challenge. Post a photo of an amazing experience you had at your favourite restaurant or pub on TWISPER. Or even better; if some of your favourite places offer delivery, post about this amazing experience of eating their food at your own dining table on the app! It's a good way to support businesses.
With a fast-growing community of more than 100,000 users, TWISPER is a social travel app to discover and share great restaurants, hotels and bars. On the app, you will only get positive and personal recommendations from your friends and partners that you follow. The app is ad-free, privacy-focused and socially-driven.
Aiming to create an online travel revolution, TWISPER Business provides restaurants, hotels and bars with powerful tools to leverage digital word-of-mouth growth, reach new customers, and increase their revenue in the process. During this lockdown, TWISPER business is offering its features free of charge for one year to help. businesses around the world bounce back. Go to business.twisper.com to find out more.
Find more information: Click here
---
A captivating rural break in the tranquil countryside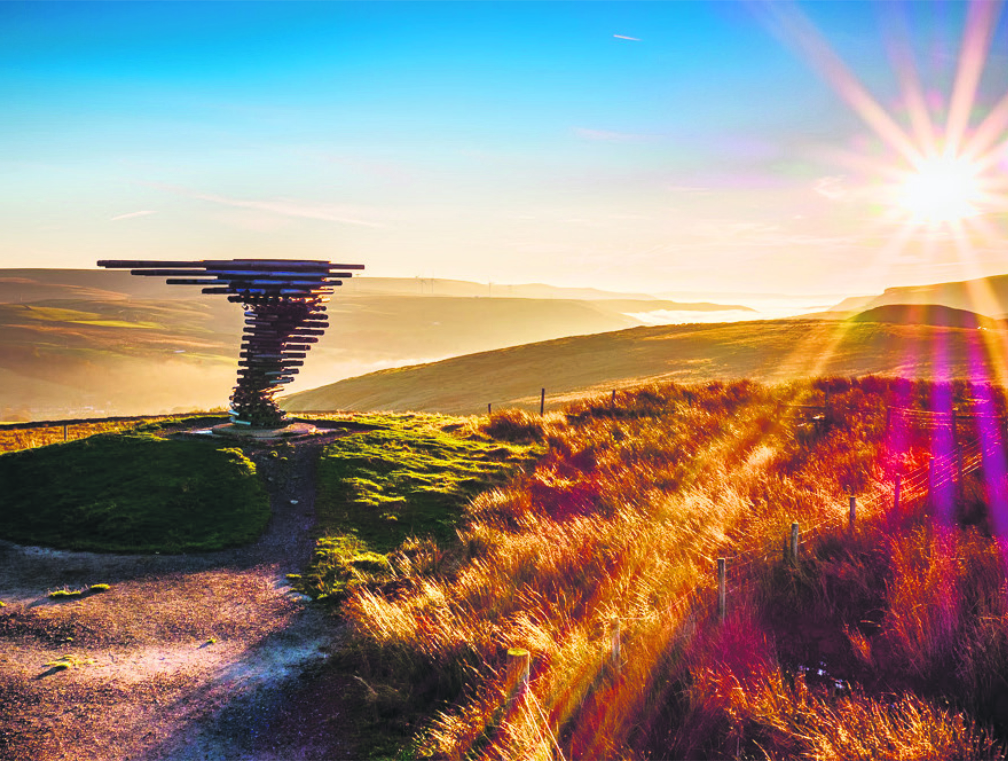 BURNLEY IS A HIDDEN IN GEM at the heart of the Pennine Lancashire hills, surrounded by stunning countryside – did you know it is 80% rural?
You might know Burnley from its Premier League position and the towns famous football history but there is so much more to the town than their Claret and Blue credentials.
The town is home to one of the UK's top 21st century landmarks, Singing Ringing Tree, which attracts visitors from across the UK and abroad. The 360 degree panoramic views from the panopticon are stunning.
Burnley is also home to the global award- winning Woodland Spa which forms part of the stunning Crow Wood Hotel & Spa Resort.
The town is also steeped in history and is home to two beautiful stately homes, Towneley Hall and
the National Trust owned Gawthorpe Hall, famous for its historic Textile Collection.
It is a thriving Lancashire town, known for its stunning countryside, a lively arts and culture scene, but most of all a friendly welcome, which was recently acknowledged with the accolade of being named the friendliest place in the UK.
Visit Burnley and take an exclusive spa break, stay in a boutique or historic hotels and B&Bs, visit stately homes and museums, take a boat ride along the canal, or relax and take in the beautiful countryside.
Find more information: Click here
---
A real head turner!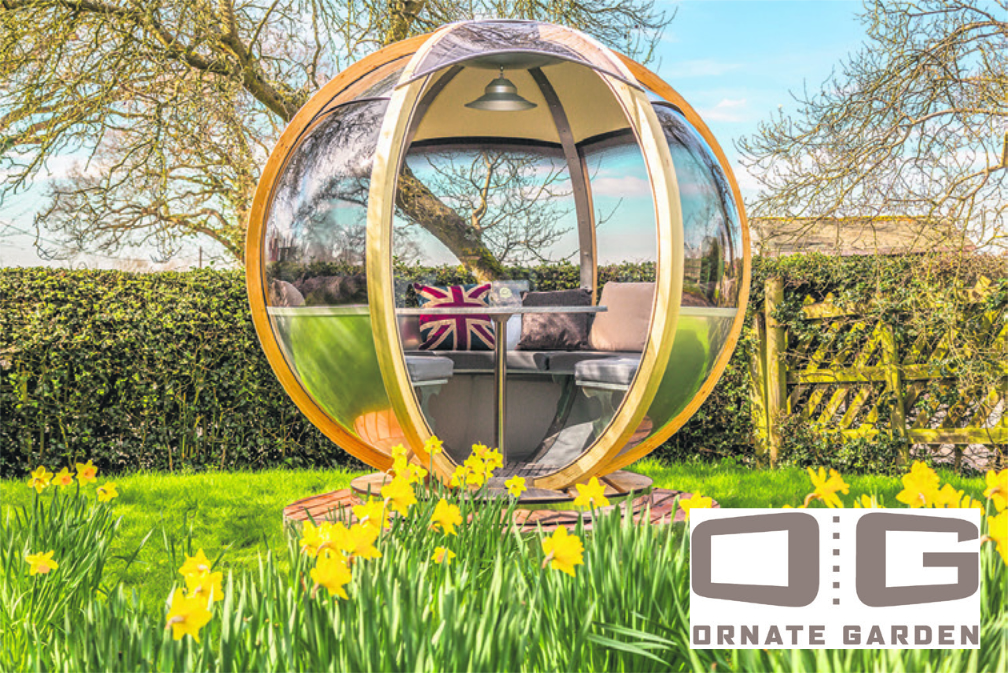 AS WE PREPARE TO SPEND MORE time in our garden, Ornate Garden has everything you need to make your outdoor space stylish and comfortable. Introducing the Rotating Seater – a definitive synergy between the outdoor and indoor environment. It presents a design for all seasons and an environment where your day need never end.
Whether you are relaxing in the garden with your family or preparing for future social gatherings, bask in the ultimate garden retreat to gather with loved ones, entertain, dine or study.
This beautiful piece of furniture has the capacity to amply accommodate seven guests. Plus the Rotating Seater has the unique versatility of 360°degree turn, enabling you to position the entrance into the sun, breeze or indeed away from any unwelcoming elements.
Key benefits
Rotate 360° into the sun, shade or out of the breeze
Seats seven guests
Stainless steel roof offers shade and reflects heat or unwanted elements
Six laminated treated sustainable spruce timber arcs
Uninterrupted panoramic views
Weather resistant interior
Front canopy provided
Removable 100cm table top
A foot print of no more than a standard garden patio set
All products from Ornate Garden are made in the UK.
Find more information: Click here
---
An exquisite escape! Luxurious accommodation in a magnificent setting by Shakespeare's England, Warwickshire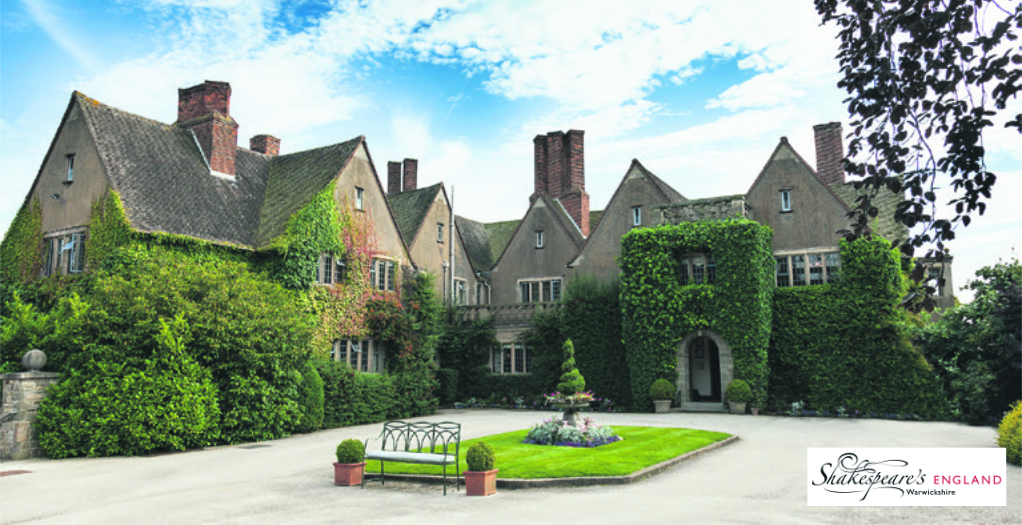 SHAKESPEARE'S ENGLAND AND EDEN HOTEL COLLECTION are giving you a taste of everything historic Warwickshire has to offer. Get ready to plan your escape, exploring one of the most beautiful and historic parts of Britain.
This fantastic opportunity includes a hotel voucher for two people sharing
accommodation, for two nights, in one of the area's top hotels.
Mallory Court Hotel and Spa, Royal Leamington Spa prides itself on offering guests exceptional hospitality, which is also reflected in the four Red Stars awarded from the AA. It is set in 10 acres of lush grounds with 43 blissful bedrooms and the Elan Spa.
The Arden Hotel is located in the heart of historic Stratford-upon-Avon, Shakespeare's birthplace, and directly opposite the world- renowned Royal Shakespeare Company Theatres. This is an elegant 45-bedroom boutique hotel, set in an unrivalled town centre location, with free parking. Why not enhance your experience by discovering the local heritage and culture? The Explorer Pass by Shakespeare's England is an added value pass giving you free entry for three days to 19 top attractions, tours and museums across Warwickshire.
This includes the five Shakespeare family homes, Shakespeare's Schoolroom and Guildhall, Warwick Castle, Kenilworth Castle, British Motor Museum, Shakespeare Distillery, The MAD Museum, Avon Boating and many more. Get your pass for £54 and save up to 50% on admission.
Find more information: Click here
---
A real brew-ty! Timeless and authentic copper kettles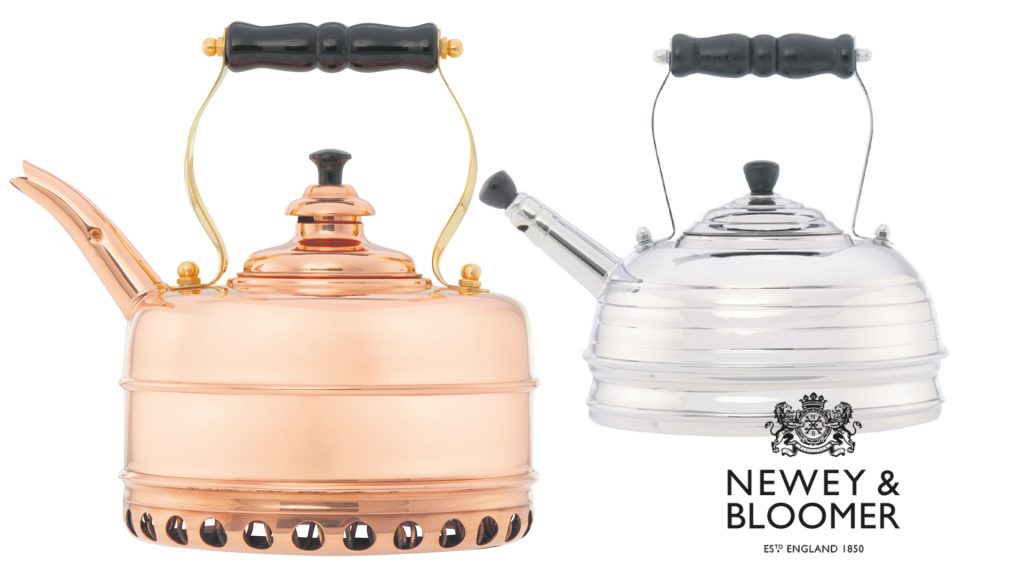 FOUNDED IN 1903, Newey & Bloomer is the original British manufacturer of the truly exquisite Simplex Kettle range.
These authentic kitchen essentials are still made by hand from the highest grade of copper to the same exacting standards in Birmingham. The longevity and timelessness of these kettles means this investment is something that will stay in your kitchen for generations. The 1950's
Beehive has a beautifully crafted shape, it is robust, simple, yet elegant and
is as popular today as 70 years ago. These iconic examples of British design are also available with the added luxury of chrome- plating, stunning to look at and easy to care for.
Newey & Bloomer pride themselves in the artisan quality of their manufacturing and personal attention to every customer.
Happy customer P Guzinsky from New York, USA says: "When I got home, I was delighted to see a package from Newey & Bloomer. I raced up the stairs to open the box, just as excited as a child at Christmas. The packaging itself was impressive.
"When I removed my kettle from the cloth bag, I was speechless! The kettle is truly a work of exquisite craftsmanship. From the lovely warm glow to the way the handle feels… it is remarkable. Thank you for your outstanding customer service."
Find more information: Click here
---
Clever storage planning for your home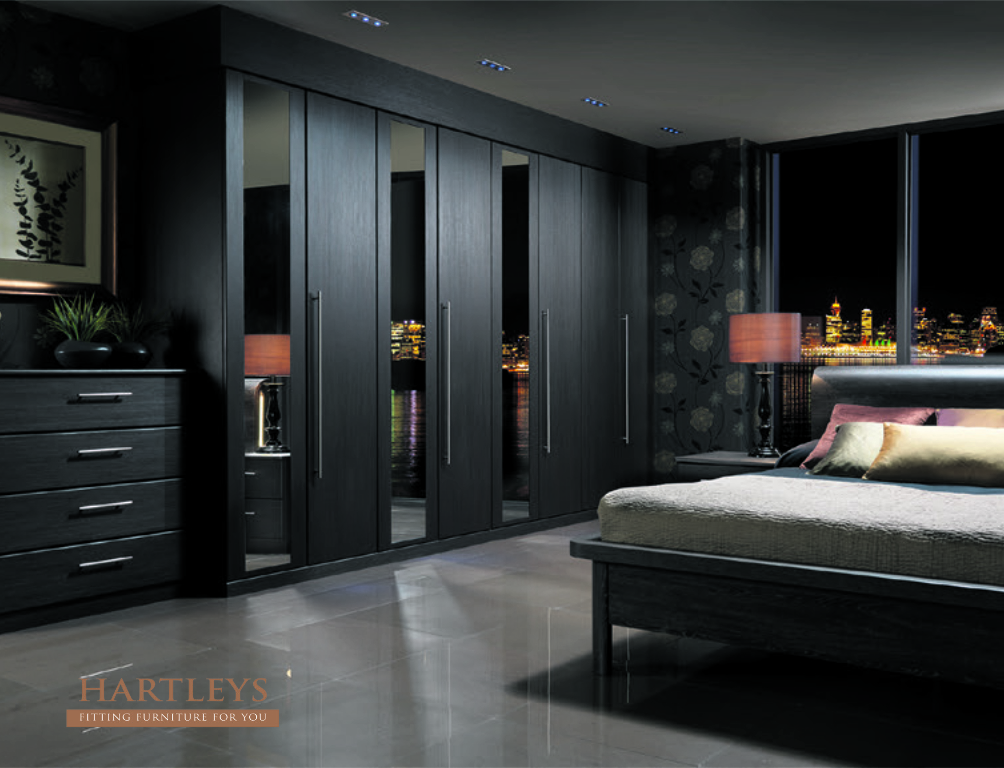 THERE'S NOTHING LIKE A LOCKDOWN to make you take stock of how your home functions, and never have our living spaces had to work so hard to ensure a happy environment.
Hartleys Bedrooms, located on the edge of the Yorkshire Dales, specialises in smart space solutions. The team has been designing and crafting ergonomic fitted furniture for over 35 years. Maximising all available space, and attributing it to where it's most needed, Hartleys' design expertise will ensure a less cluttered and more harmonious home.
From master bedrooms to multi- purpose rooms and home-studies, the family firm will carefully evaluate your storage needs; enhancing your room both functionally and aesthetically.
Whether you're a fan of contemporary or classic design, Hartleys guarantee a first class customer experience and an expertly transformed living space.
Find more information: Click here
---
Migraine eyemasks – relax in the blink of an eye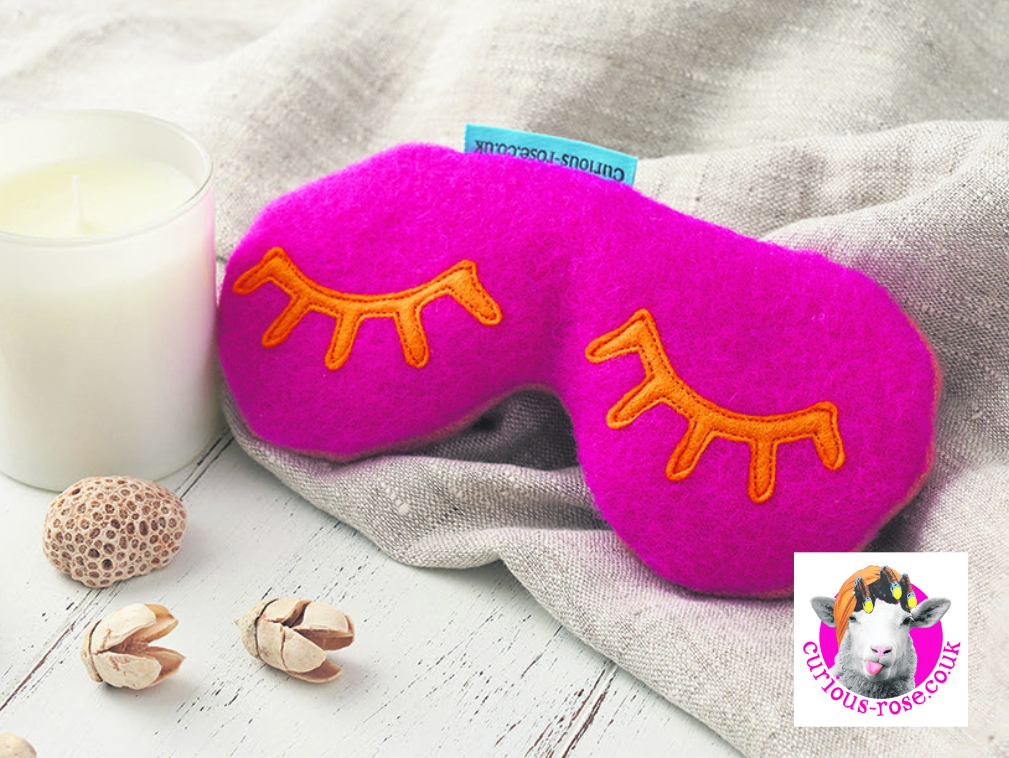 IDEAL FOR MIGRAINES and headaches, Curious Rose eyemasks can be frozen or heated, to work with you for maximum relief. The idea is to use it as a soft cold compress, like frozen peas but with more cashmere. Keep it in the freezer, and it will be ready for when your migraines strike.
While Curious Rose eyemasks should not replace medical advice, they serve as a natural alternative, designed to help soothe and relieve pain and tension. Used heated, they are ideal for sinusitis, dry eyes, or tired puff y eyes, often caused from too much computer screen time.
Hand-made from pure wool blanket fabric with a quirky eyelash design, the masks are lined with recycled cashmere, soft against your skin.
They contain dried British wheat, and the slight weight of this aids to relaxation.
Find more information: Click here
---
Timeless luxury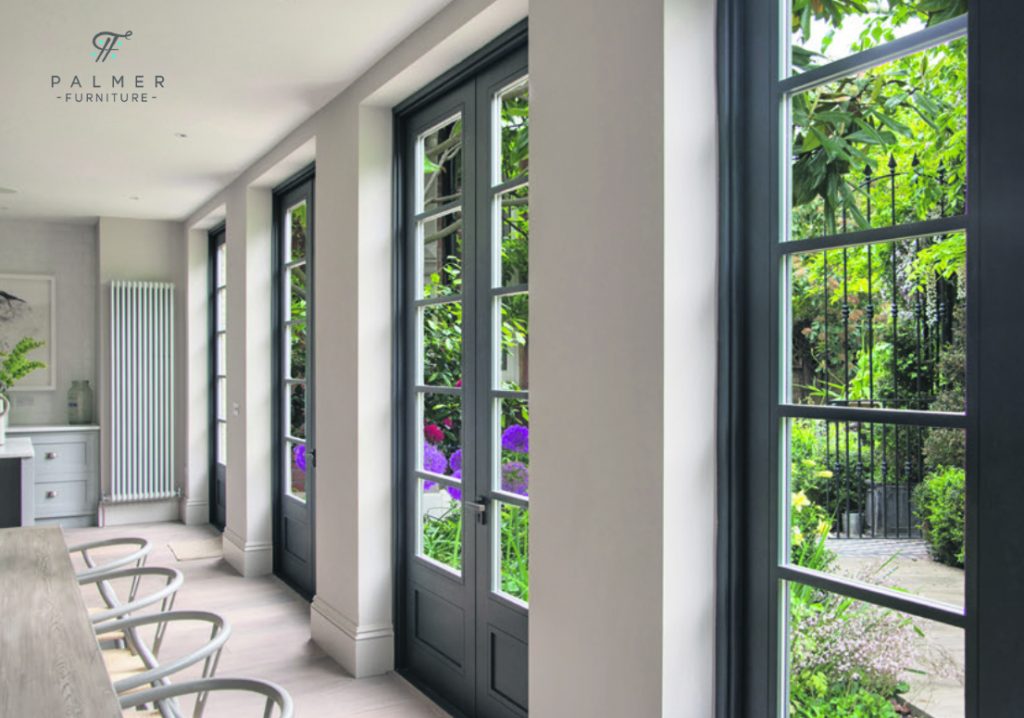 PALMER FURNITURE CREATES LUXURY, bespoke fitted and free-standing joinery with a distinctive and enduring British style.
Whether it's stunning kitchens and wardrobes, intelligent storage solutions or free-standing furniture, Palmer Furniture is uniquely able to offer complete bench-made solutions. They explicitly tailor to clients' needs, from full design and production, through to installation.
The London based workshop also offers bespoke spray-painting solutions for projects, including refreshing existing kitchens.
Because they only produce handcrafted pieces, the team can ensure all work integrates seamlessly into each clients' home, enhancing your space and lifestyle.
Palmer Furniture's exceptional customer service, quality craftsmanship and attention to detail provides you with something
truly individual.
Find more information: Click here
---
Discover exceptional English and Welsh wines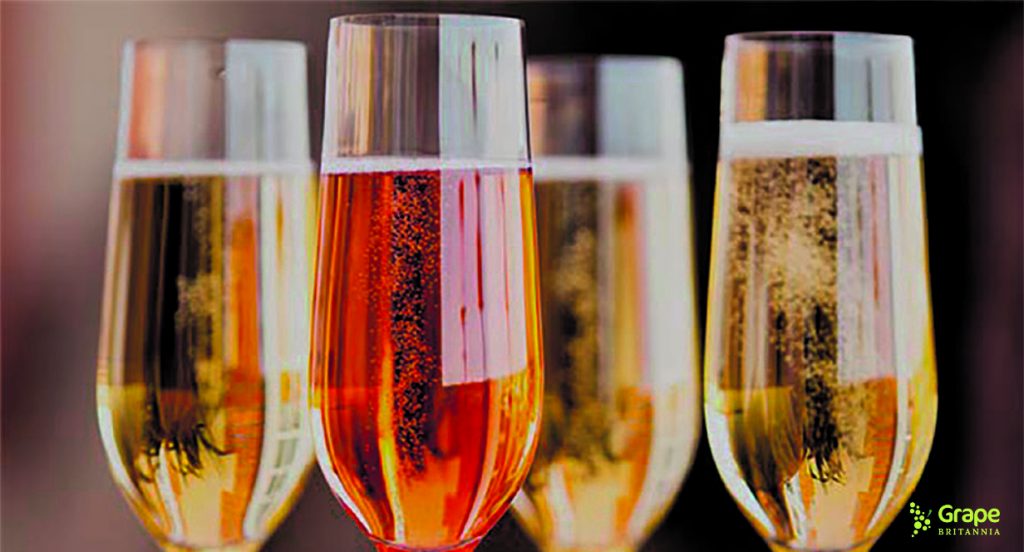 WHY NOT TRY SOMETHING NEW TODAY? Grape Britannia is proud of their meticulously curated range of fine English and Welsh wines, from artisanal winemakers to the largest producers of the UK's wine scene. Experience exceptional quality, locally sourced and expertly curated bottles.
Pop the corks of some of the best sparkling wines in the world, explore crisp, refreshing whites and savour delicate, fruity reds – all domestically produced and hand-picked for you. With an unrivalled selection of 200 English and Welsh wines, you are sure to find the perfect bottle for any occasion. What is more, Grape Britannia doesn't have a minimum order so you can buy a single bottle, if that's all you desire.
Find more information: Click here
---
Innovative and eco-friendly for everyday cleaning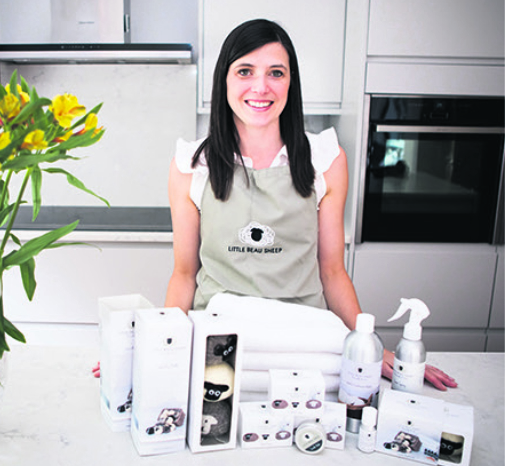 CELEBRATING THE WONDERFUL diversity of sheep and the fantastic versatility of British wool. LITTLE BEAU SHEEP harnesses the power within the wool including the soothing properties of lanolin. For softer clothes try the Wool and Cashmere Wash, followed by the Laundry Balls with a few drops of Laundry Fragrance in your tumble dryer. For softer, hydrated skin try an exfoliating Felted Soap or intensive Lanolin Balm. All products are beautifully presented in plastic-free packaging.
Find more information: Click here