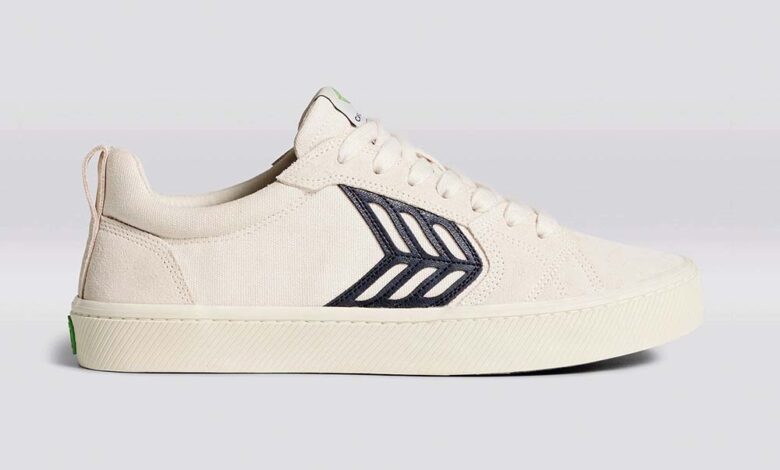 Footwear companies are taking great strides towards sustainability, creating eco-friendly leisure and sports footwear to meet consumer demand.
With our mental and physical health in the spotlight like never before, increasing numbers of us are taking to the streets and parks to improve and maintain our health through exercise and other outdoor pursuits. With this rise in active lifestyles, combined with increasing ethical awareness, footwear manufacturers are rising to the challenge and meeting consumer demand head on; getting fit and being friendly to the planet can go hand-in-hand.
In meeting this demand, footwear manufacturers are increasingly looking for sustainable, durable and carbon neutral materials to work with, and when it comes to sustainability, the environment and ethical production, then bamboo – yes the plant – comes near the top of the list. It's the fastest growing plant in the world, is 100% biodegradable and requires no fertiliser. As the bamboo grows, it sequesters carbon, making it carbon neutral and harvesting methods do not kill the plant, allowing for perpetual growth. It can easily be turned into a durable, moisture-wicking, breathable and antibacterial fabric, perfect for leisure and sports shoe applications.
Processing the raw materials and creating the multiple components means making a standard pair of sports shoes generates approximately 13.5kg of CO2 emissions – in an average of 300 to 400 processing steps – so one way manufacturers are creating footwear that is better for the environment is to simplify the process, design and materials they use in their shoes, not only saving on labour intensity (money which can then be paid to the workers themselves in fair and ethical payments), but also on pollution and extraction of materials from the planet itself.
Brazilian footwear company, Cariuma (cariuma.com), are one such manufacturer making waves, offering carbon neutral footwear in leisure, sports and even skateboarding ranges. Uppers are knitted from a blend of bamboo and recycled plastic, avoiding older processing methods that involve dissolving the bamboo with toxic chemicals, and instead mixing bamboo 'powder' with recycled PET plastic. This can then be turned into a durable thread as using woven thread instead of larger pieces of fabric reduces waste.The foam in the sole, normally made from petrochemicals, is made from sugarcane, which sequesters carbon as it grows and the insoles are made from recycled cork. Any remaining emissions the company create, including from shipping and transport, are offset through projects protecting the Amazon rainforest.
So, buying sports and leisure footwear that is environmentally conscious is now easier than ever. Buyers should keep their eyes peeled for recycled materials, such as post-consumer recycled plastics which are repurposed into yarn or shoelaces. Of the plant-based materials, eucalyptus fibres, flax, hemp and organic cotton also have significantly smaller environmental footprints than virgin plastics.
To see your company in any upcoming features we are arranging please email laura@hurstmediacompany.co.uk or editorial@hurstmediacompany.co.uk