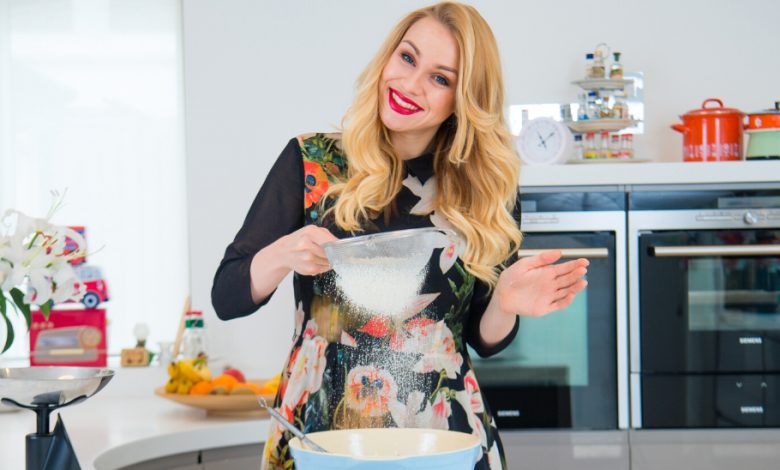 The Apprentice star Alana Spencer scooped Lord Alan Sugar's £250,000 investment in the 2016 series of the BBC One show.
Self-taught chocolatier Alana talks about how her cake company Ridiculously Rich has gone from strength to strength since, advice for budding entrepreneurs and what Lord Sugar is REALLY like.
Are you watching the series this year? What do you think of the latest contestants?
IT'S A STRONG YEAR FOR THE GIRLS
Yes of course, every year it becomes less strange watching it. For the first couple of years it was particularly odd but now I just enjoy it for the great TV show it is. I think they seem like a good bunch. You have obviously got your great for TV candidates but there are some really strong contenders with great businesses already on the outside. It is a strong year for the girls, I think.
What were the most challenging things you learned about being on The Apprentice?
I LEARNED SKILLS FOR LIFE
The hardest part was definitely being there with other people. It would be hard enough to do those tasks alone where you make the decisions but when you have to fight to have your voice heard along with all the other stresses going on, it becomes really challenging. I learned a lot about myself and my people management while I was in The Apprentice and I believe I picked up skills that I will use for life.
Do you have any behind the scenes secrets about Sir Alan Sugar?
PEOPLE DON'T REALISE HOW REAL THE PRIZE IS
There really aren't any secrets, he is what you see on TV. I guess the biggest shock people have is that he actually is involved in the business going forward. I don't think people realise how real the prize is.
Did you and Sir Sugar leave on good terms following his separation from your business?
I'M THE MASTER OF MY OWN DESTINY NOW
Yes, it was completely amicable and he wished me well on my journey going forward. I learned a lot from my time with Lord Sugar but it is exciting to be the master of my own destiny now.
There are rumours that Lord Sugar 'might leave the show' – who do you think would be a good replacement if he did?
IT WOULDN'T BE THE SAME
I must be in such a bubble at the moment as I hadn't read or heard that. I can't see it though. The Apprentice wouldn't be The Apprentice without Lord Sugar and to be honest I don't think Lord Sugar would be without the show either. The two go hand in hand.
How has your life changed since the show?
WE SELL TO THE UK'S BEST RETAILERS
The Apprentice fully changed my life, as it has many others and I am so grateful to the show and to Lord Sugar and his team for seeing something in me. Before the show I was a baker and a market trader, baking cakes and going to the local markets and fairs to sell them. Now I have a team of 50 ambassadors that sell my cakes across the country. I have just opened a new bakery here in my hometown of Aberystwyth in Wales with a shop on the front that we open every Friday and we sell to some of the best retailers in the country from wonderful independents to big nationals. I feel so proud of what me and my little team have achieved in such a short space of time and I'm so excited to see what is next.
What tips do you have for budding entrepreneurs?
DON'T FLOG A DEAD HORSE
I get asked this all the time and my answer always changes. I have been given so much advice over the years and learned so much that I could talk for hours about all the things I have learned but at this moment in time my advice would be two things. Firstly, you really are only as good as your team so surround yourself with people who are good at what they do and who care about what you are trying to create. That way you are all on the journey together. Secondly, if something isn't working, change it, don't flog a dead horse. I have had to adapt and change so much over the last three years. It's difficult when you put a lot of time into an idea to scrap or change it if it isn't working but it's the only thing you can do if you want to keep going.
What is your favourite cake and most unusual recipe?
OUR BROOKIE IS A MUST
We have just opened our very own bakery after outsourcing the production for 3 years, so I am actually really enjoying getting back in the bakery and playing around with recipes. We have redeveloped all our cakes and just introduced the Brookie, a brownie cookie combination which is quite possibly the most delicious thing I have made in a while.
Do you have plans for expansion for Ridiculously Rich? What are your business goals for the next 5 years?
PERFECT CAKES, EVERY TIME
My goal is to make Ridiculously Rich a go to in the luxury snacking market. I want people to stop at a motorway services and think: 'shall we get a box of Ridiculously Rich?'. I believe I can get there because people love the cakes. That's the most important thing for me right now though, over the next year or so. Building the foundations of the bakery itself and making sure we put out perfect cakes, every time!
Alana's range of Ridiculously Rich cakes can be found at ridiculoulsyrichbyalana.co.uk or by visiting the store in Aberystwyth.