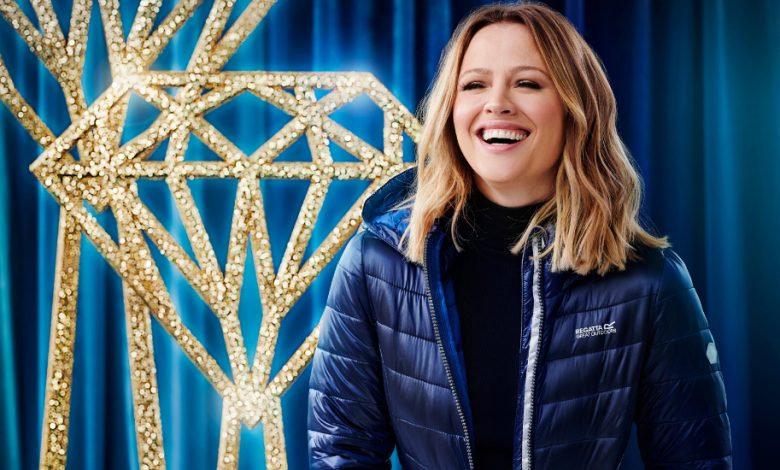 Girls Aloud star Kimberley has always been known for her curves – and knows exactly how to dress for her shape. Now the former Strictly Come Dancing star has put her fashion knowledge into her new line of jackets for Regatta Great Outdoors, and shared her style advice for the New Year. The 37-year-old, who has two children with husband Justin Scott, also has advice for new mums trying to lose baby weight, plus talks about which of her former bandmates she thinks has the best style…
By Laura Forsyth
Which Girls Aloud member's style do you love the most?
'I love how experimental Nicola is with her style. She literally makes everything look good and has a real eye for fashion.'
What's your favourite chill-out style?
'It is simple and practical, almost like a uniform that works for running around after the boys! Usually either workout gear with a comfy top over, or high waisted jeans and a simple T-shirt.'
Your figure looks great – do you have any tips for mums getting back in shape after having children?
'I think you just have to do it in your own time and not put pressure on yourself. I only decided I wanted to start exercising again when Cole turned two. I don't do loads of exercise, just a little bit now and then. Eating everything in moderation is also a good place to start.'
What would you have liked to do if you didn't make it into showbiz?
'I always loved interior design, which I kind of do a little bit now through my property company. I like to think I'd have gone down this route.'
You've starred in Strictly – is there another show you'd like to get involved in?
'No, for me Strictly was the one! I'd always loved it and it was a dream to be a part of.'
We've got to ask… Are there any plans for a Girls Aloud reunion?
'Not at the moment! We're all busy doing our own projects.'
The Kimberley Walsh Collection for Regatta Great Outdoors is available now in stores and at regatta.com
Read Kimberley's full interview in the New Year's Resolutions issue of Celebrity Secrets, out in OK! mag bumper packs from 7th January 2020.