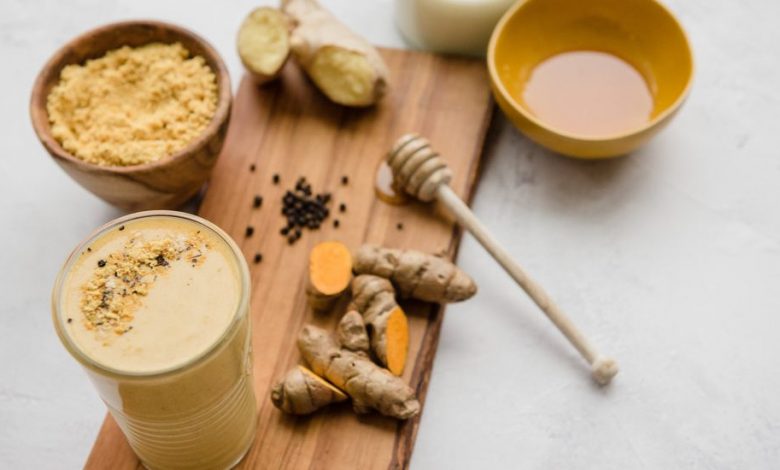 Fancy a warming hot chocolate or nice cup of tea but ditching the milk for Veganuary? Or maybe you like a protein-packed smoothie after a gym session but they are off limits now…
As for alcoholic and soft beverages, surprisingly some of them aren't suitable for vegans either!
Fear not though as Celebrity Secrets have sourced a selection of alternative vegan drinks for all occasions, so you feel quenched and satisfied whatever the occasion.
Drink Me Chai
Rich in raw, nutrient-dense superfoods and bursting with colour and flavour, Drink Me Chai's vibrant range of superblends offer a convenient way to supercharge your daily intake of vital vitamins, minerals and powerful antioxidants and are all endorsed by The Vegan Society.
All super blends are caffeine and gluten-free and contain plant-based ingredients, perfect for creating the latest coffee shop creations at home, adding to baking, sprinkling over soups and salads or scooping into your smoothies!
Check out their
website
to find lots of tasty ideas!
Breakfast bombs
They contain functional ingredients to help a wide variety of ailments including mental and physical performance and can just be popped into a blender and whizzed into a complete whole meal within seconds. No need for multiple jars, bottles and sachets of superfoods!
Available from janineloves.co.uk
VASO
Make your drinks even more sustainable for Vaganuary with VASO's range of premium glass straws.
This offers consumers a reusable, sustainable and recyclable product (and packaging) that delivers a 100% pure taste as they are free from plastics, toxins, mineral oils and BPA.
The straws are an extremely high quality product, engineered in Germany from toughened glass. They also have a range of bamboo travel cases that have been specifically designed for their straws. Further details are available on their web site: glassstraw.co.uk
Purition
Purition is a tasty and convenient breakfast option or a replenishing post-workout drink. Made with real food ingredients, Purition's vegan range is packed full of protein, good fats, fibre, vitamins and minerals which comes from freshly ground seeds and nuts; an excellent source of plant-based nutrition for those following a vegan diet.
Available at: Purition.co.uk (£22.95/500g bag)
Essenza
S.Pellegrino has added to its range with the launch of Essenza – a flavoured sparkling mineral water. Available in three delicious flavour combinations – Cherry & Pomegranate; Lemon Zest and Tangerine & Wild Strawberry – Essenza can be purchased now in selected Tesco Express and Co-op stores.
Vegan prosecco and non-alcoholic sparkling wine.