Looking after your family has never been so important – regardless of what stage of your life you're at. If COVID-19's taught us one thing it's to protect our loved ones, from mums-to-be and new lives entering the world, to elderly relatives we desperately want to hug – but won't take the risk. Then there's the whole trauma (yes, trauma) of home-schooling – something most of us never thought we'd have to endure.
Whatever family you have around you – and whatever stage of lockdown you find yourself in – there's still a whole host of products and services here to help. From nursing essentials and toys to keep little ones amused, to home-schooling help and even how to prepare for your retirement, the following guide is here to help all family members get through this together…
1. Tilbea London Audrey Maternity Nursing Dress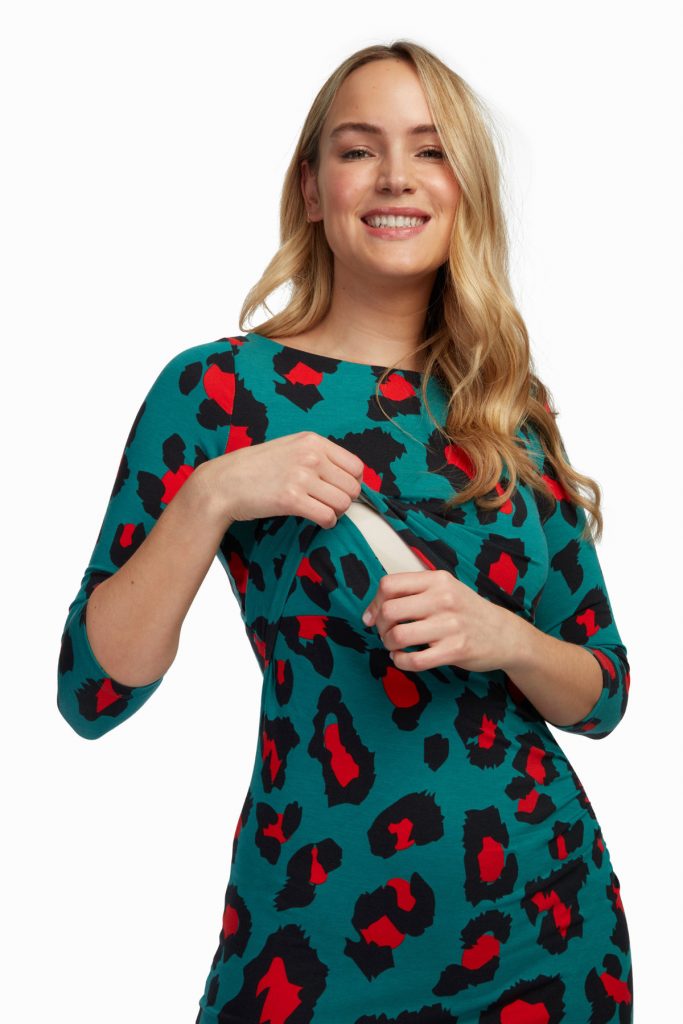 Mum-to-be looking for the perfect statement maternity dress? Look no further than Tilbea London and their Audrey Maternity Nursing Dress, a gorgeous design complete with hidden nursing function. The vibrant colour combination gives the elegant neckline and three quarter sleeve a helping of sass, while the subtle ruching on the waist make this the perfect pre- and post-baby dress.
Tilbea London was created after founders Claire and Nicky became pregnant for the first time, struggling to find nursing clothes that reflected their personalities. After huge success creating YouTube videos for new mums and mums-to-be, they realised they weren't the only ones who wanted more from a maternity wardrobe than what the high street had to offer. As such all Tilbea London pieces are designed with either hidden nursing functions or easy access details. These carefully-designed touches help women on their exciting journey through pregnancy and beyond – and at affordable price points meaning they're accessible to all.
2. Plum My First Wooden Playcentre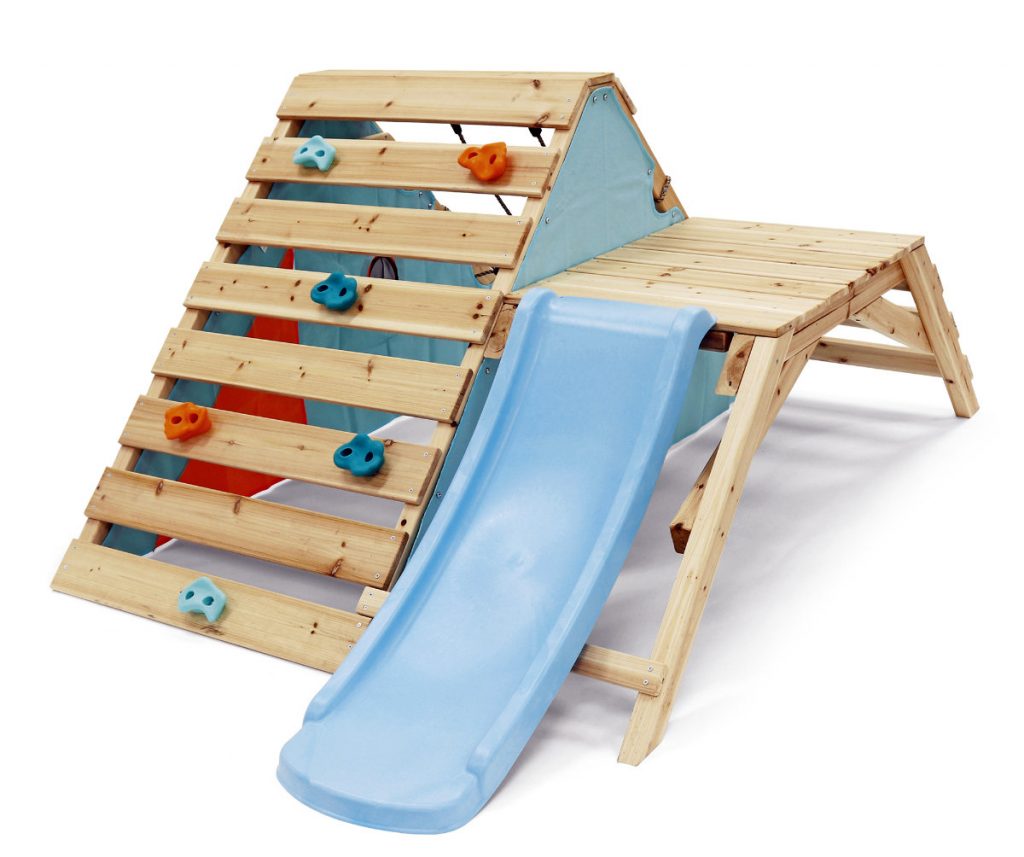 If you've been stuck at home with a toddler over the last few months you certainly have our sympathy. Spending days out entertaining them might not be an option right now, so why not invest the money you would have otherwise spent on farm parks and zoos with Plum Play's My First Wooden Playcentre? The perfect outdoor treat for those 18 months and above, it encourages healthy, active play while aiding the development of gross and fine motor skills. Watch them climb the built-in wooden ladder to a raised platform where they can take in the views, before sliding down the four foot slide. There's a colourful rock wall to make them feel on top of the world, before taking the cargo net down to the ground and starting the adventure again. They even have their very own den under the frame, with access through a colourful fabric door.
3. Honey, I Home-schooled The Kids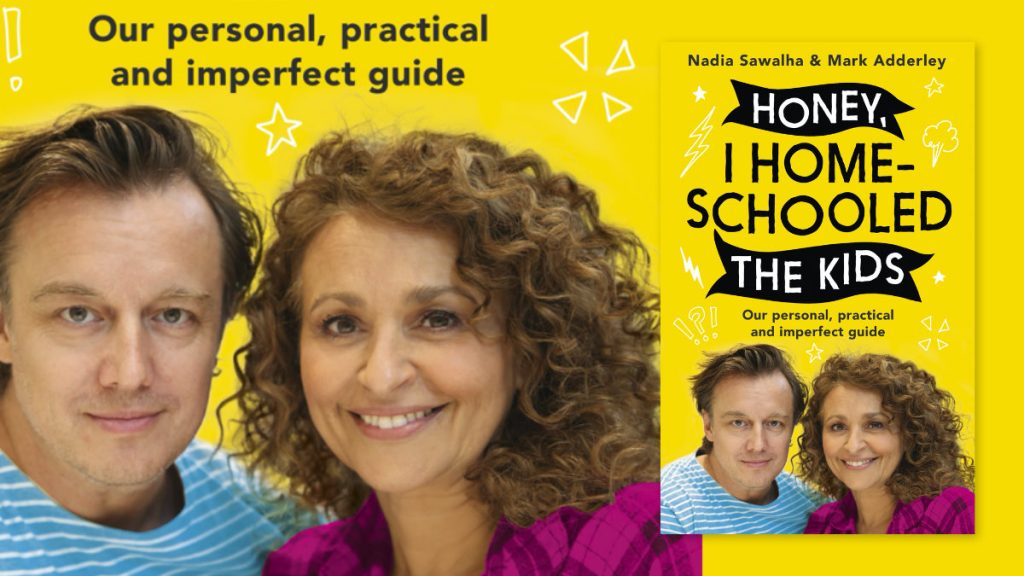 If you'd have asked most parents over Christmas 2019 if they ever thought they'd home-school their kids – while working – you'd have pretty much got a 'not on your Nelly' response. Now look at us all. One such mum who did decide to do just that – five years ago to be precise – is Loose Women star Nadia Sawalha. Nadia, alongside her husband Mark, removed their two children from mainstream school after seeing them struggle with bullying and school phobia. Now, at a time when so many of us are having to adapt our roles as parents and teachers, they bring their experiences – both good and bad – with their book, Honey, I Home-schooled The Kids.
Offering a candid and practical guide to teaching at home, the book shares obstacles, insights and resources that all parents can learn from, whether they're looking for help in supporting their child at school, or if they've decided that they would benefit more from being home schooled.
4. The Den Kit Co The Nature Hideaway Kit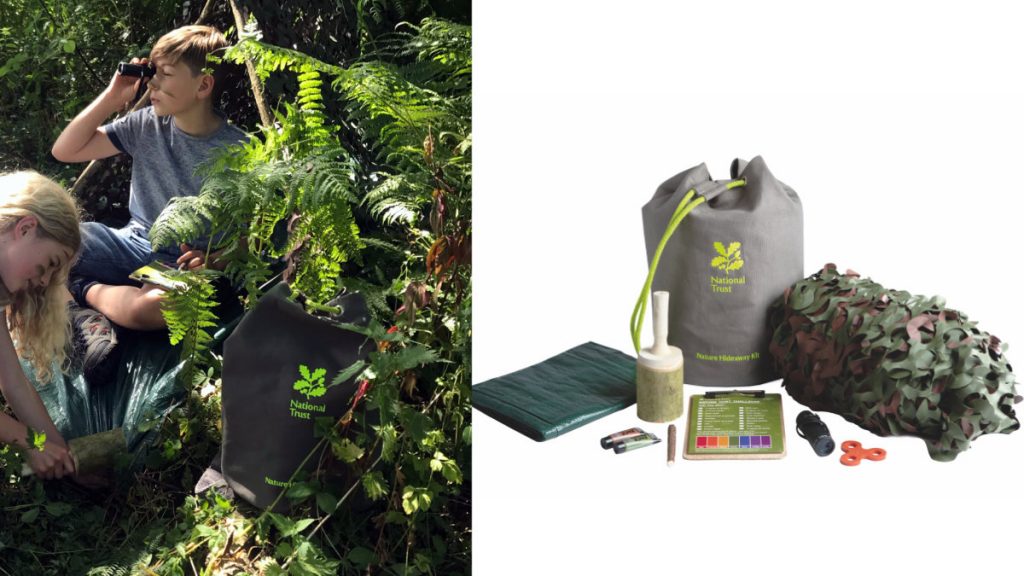 Fed up seeing your kids' faces glued to a screen? We might have been told to 'stay at home' but that doesn't mean you can't think outside the box when it comes to enjoying the great outdoors. The Den Kit Co The Nature Hideaway Kit is ideal for reigniting a love of nature in any child aged eight or above. Designed to inspire children to play imaginatively – while challenging their ingenuity and teaching new skills – inside the canvas duffle bag you'll find a powerful monocular to spot wildlife, a ground sheet removing any wet weather excuses, camouflage netting to get up close to birds, animals and mini-beasts, plus a jotter book with spotter sheet, perfect for sketching and recording discoveries.
This is also a gift that gives back to nature; a minimum contribution of £2,000 from the sale of the kits will be made in support of the National Trust's conservation work.
5. Learning Resources Artie 3000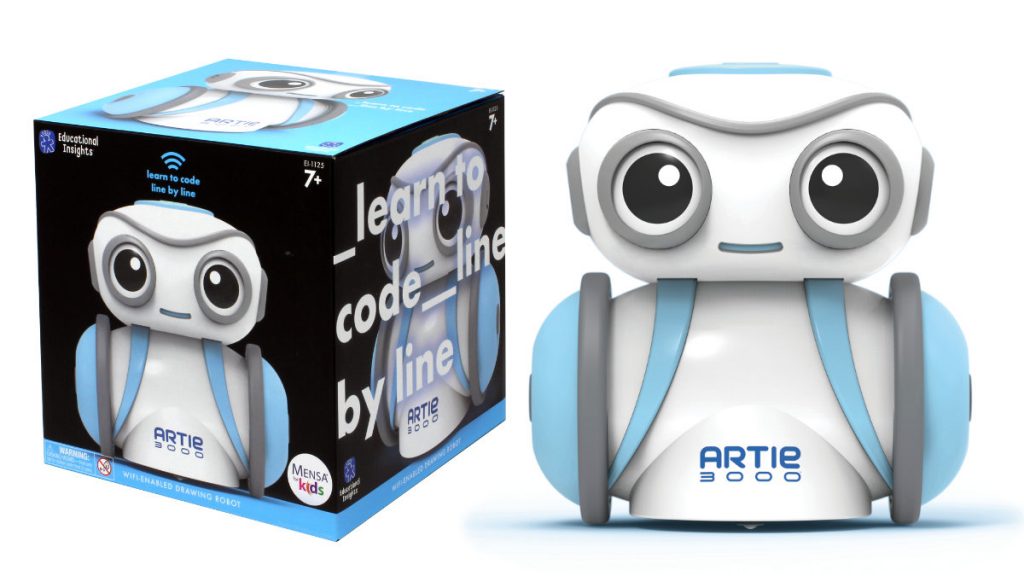 Schoolwork – both at home and in the classroom – isn't all about printing out a thousand worksheets dedicated to fractions and reading comprehension. Coding enthusiasts will love playing with Artie 3000, the award-winning coding robot that introduces children to real programming languages.
Artie puts the 'A' in STEAM, making coding relatable and fun for kids. Learn to code and get drawing with STEAM-style robotics to create visual masterpieces. Perfect for beginners and advanced coders, if you can code it, Artie 3000 can draw it! Children can start coding with Artie's simple setup and pre-programmed designs, and learn with Drag & Drop, Remote Control, Point & Click, Blockly, Snap!, Python and JavaScript coding languages.
With its own built-in Wi-Fi server, no internet connection is needed. All kids need is a tablet or computer to control Artie, testing the programme on the online simulator, before setting Artie on a sheet of paper and watch as he draws what's been programmed.
6. Lascal Mini BuggyBoard Woodland Animals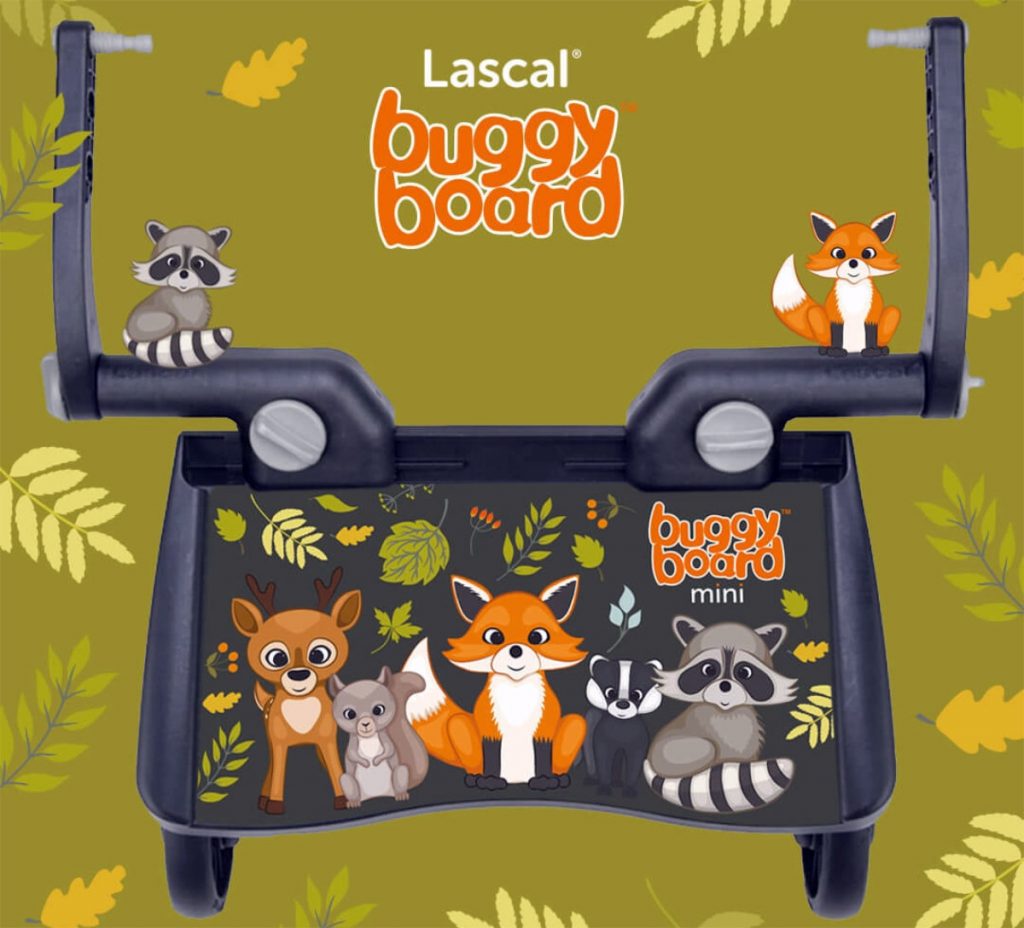 A trip to the shops with a sleeping baby and a just-walking toddler might seem cute at first, but just wait until the toddler refuses to walk any further and you don't have the pushchair space available. Step forward Lascal's Mini BuggyBoard in this cute Woodland Animals design; a ride-on platform that fits more than 99% of pushchairs, prams and strollers. Instantly eradicating the hassle out of new year walks, it's an affordable, practical and safe alternative to a double pushchair, creating a platform on which an older sibling can stand when their legs get tired. With a large anti-slip surface, side protection, reflective decals and a firm, comfortable platform, the BuggyBoardkeeps your child safely between your arms in crowds and high traffic areas. Going around corners, over kerbs and through doorways is also easy with BuggyBoard's precision engineering and built-in suspension. Plus, when not in use, the BuggyBoard simply hooks up and out of the way.
7. Micro-Scooter Sprite Classic LED Micro Scooter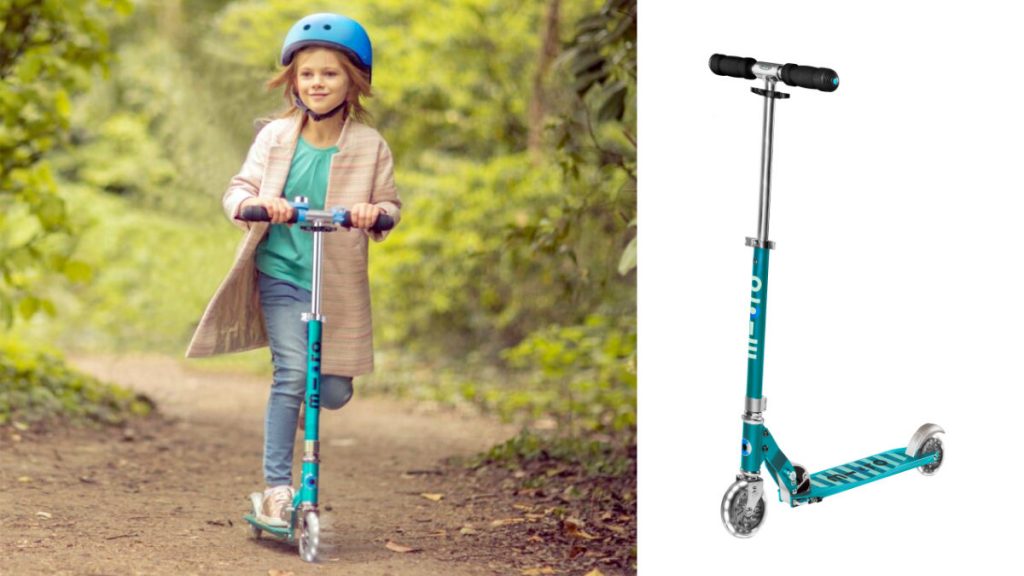 Want to nip to the shops for a pint of milk but your kid refuses to walk? Leave the car keys at home and get them on the move with this brilliant scooter from Micro-Scooter. Suitable for aged five to 12 years, this two-wheeled scooter now comes with LED light up front and back wheels. Its smart LED tech uses induction energy to turn the power kids create as they scoot into bright white light, meaning no batteries and no fuss! Whether building up speed or negotiating obstacles, kids can do it with ease thanks to the Sprite's intelligent design. With adjustable handlebars for years of scooting fun, its lightweight aluminium frame offers the ultimate agility, while the perfectly-sized footplate is neither too big nor too small.
8. Garmin Vivofit Jr 3 Kids Fitness Tracker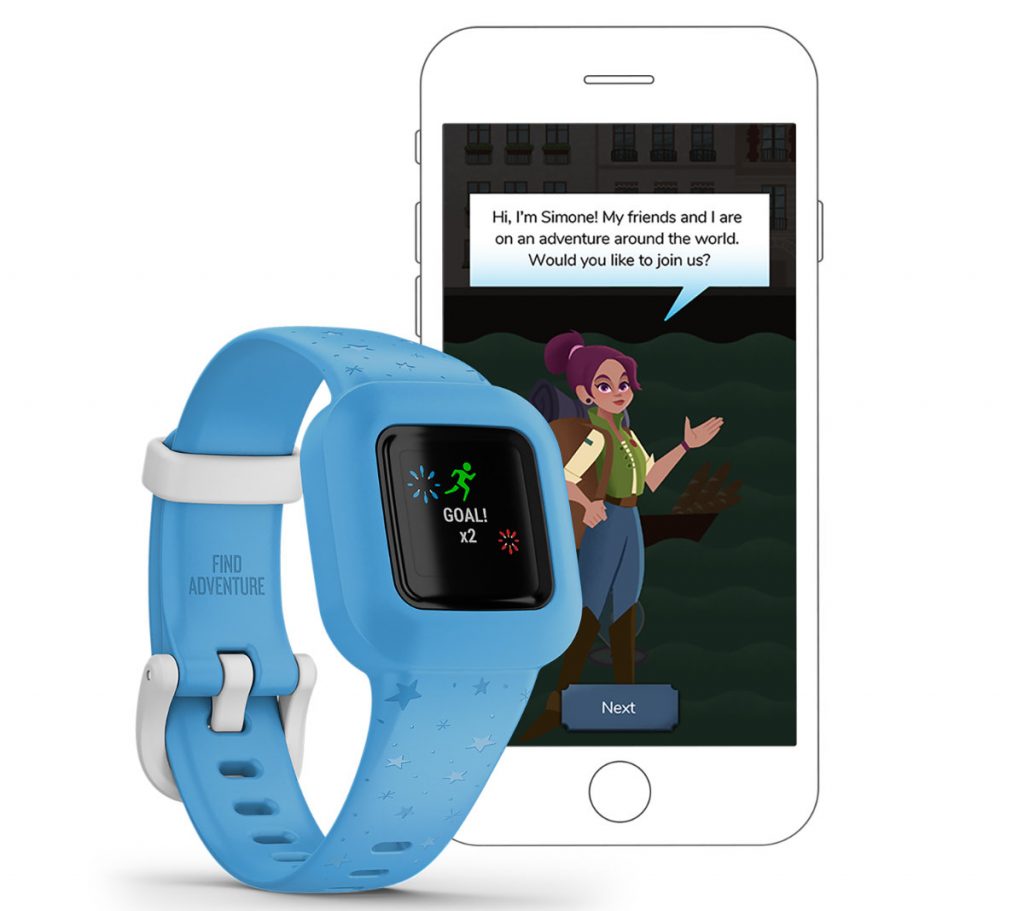 With nearly a year of missed PE lessons and days out swapped for staying in, now it's more important than ever to ensure your kids stay active. Sure, Joe Wickes is still helping out, but for those looking for more of an incentive why not try this brilliant Fitness Tracker from Garmin? Suitable for ages four and up, it boasts daily 60-minute activity goals and offers built-in fun and educational games – unlocked through activities. Tracking their steps, as well as sleep and daily activities, its parental-controlled app monitors and assigns tasks and chores! It also has an ICE feature to add emergency contacts, is swim-safe up to 50m, and comes available in a range of bright colours and colour display has different watch face options.
9. Studio Creator Video Maker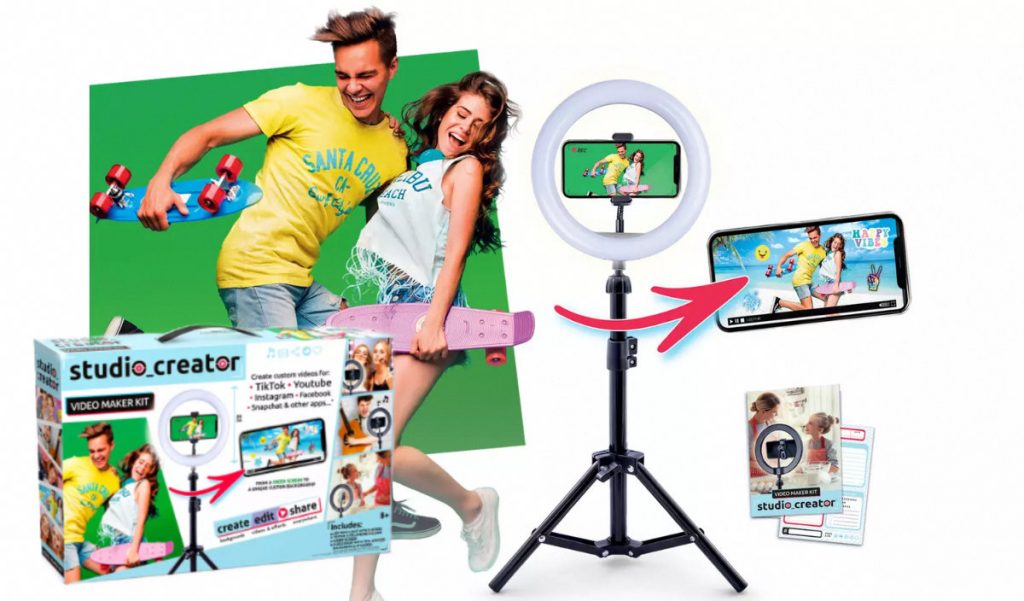 Got any kids at-home who, whether you like it or not, are desperate to be a successful YouTuber when they're older? This Studio Creator Video Maker is the perfect tool for designing engaging content, leaving it looking just like one of their online idols.
Everything you need to make your content look more professional is inside the box. It creates backgrounds you want in a few simple steps – just set up the Green Screen to give you the perfect backdrop and then edit in the background you want. It's never been easier to create the atmosphere you want for your Instagram or YouTube video or TikTok dance, either. Use the adjustable tripod to hold your smartphone, then turn on the LED ring light which tilts 180° to get the perfect angle. You can even choose between three different light settings to enable you to create content day or night.
10. My Pension Expert
Kids flown the nest and busy with families of their own? Once you've finished high-fiving at all the free time you've been given it's time to pay some serious thought to your future, regardless of whether your retirement's on the horizon or you've a few years left in employment. My Pension Expert is the UK's highest-rated independent financial adviser, specialising in retirement. They specialise in providing independent advice to UK consumers about their pension plans, arranging millions of pounds of retirement income options each week.
Providing a service that takes the stress out of retirement planning, they offer advice on retirement finance products, from annuities to flexible drawdowns. Their team of qualified independent financial advisers takes the entirety of an individual's financial situation into account, before making recommendations which suits their specific needs. The adviser then explains each option in a clear, jargon-free manner to ensure they make a well-informed decision about their financial future. They even take care of as much paperwork as possible, to ensure their client experiences minimal hassle.