You've had your fun and games, and this party season has been one to remember. But a few too many late nights can have an impact on your wellbeing, and leave you feeling not quite your best. It's important to make yourself a priority again.
Checklist has rounded up a collection of beauty products and treatments to restore your skin and help you on your way to feeling amazing again.
1. Sensory Silk Pillowcase and Eye Mask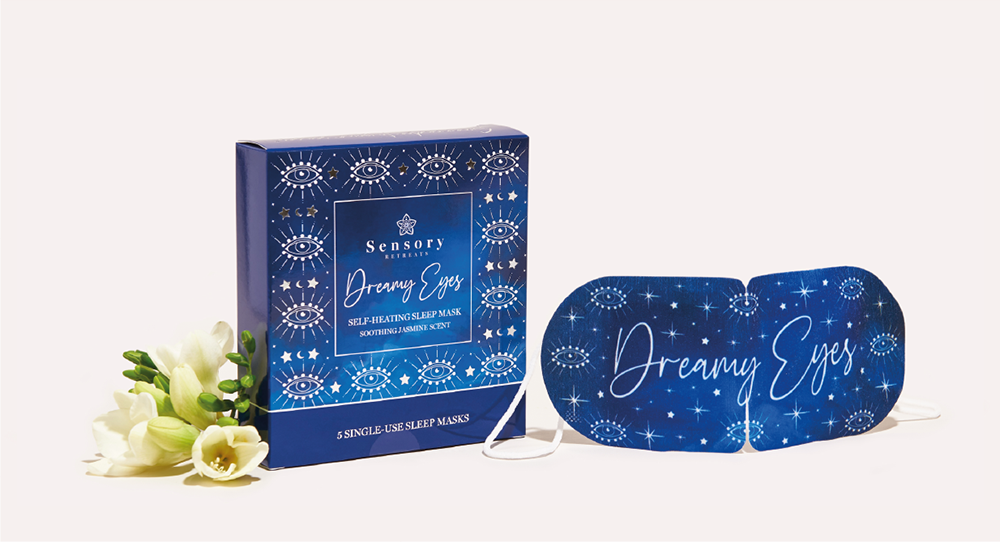 Immerse yourself in a complete sleep sensation with the new Sensory Silk Pillowcase and Self-Heating Eye Mask Set. The Sensory 100% Silk Pillowcase helps to reduce fine lines and sleep creases to the face. Plus it also helps skin to retain moisture and prevents "bed head" thanks to its smooth surface.
Each velvety Self-Heating Mask heats up when placed over the eyes for a relaxing sensation like no other. Full of aromatherapy essences to help promote inner peace, the Luna Self-Heating Mask contains dream-inducing lavender while the Dreamy Self-Heating Mask contains soothing and relaxing jasmine. What's more, each mask has black out properties so can be used all night, and can also be reused as desired without heat.
Find out more at sensoryretreats.com
2. Raw Beauty Lab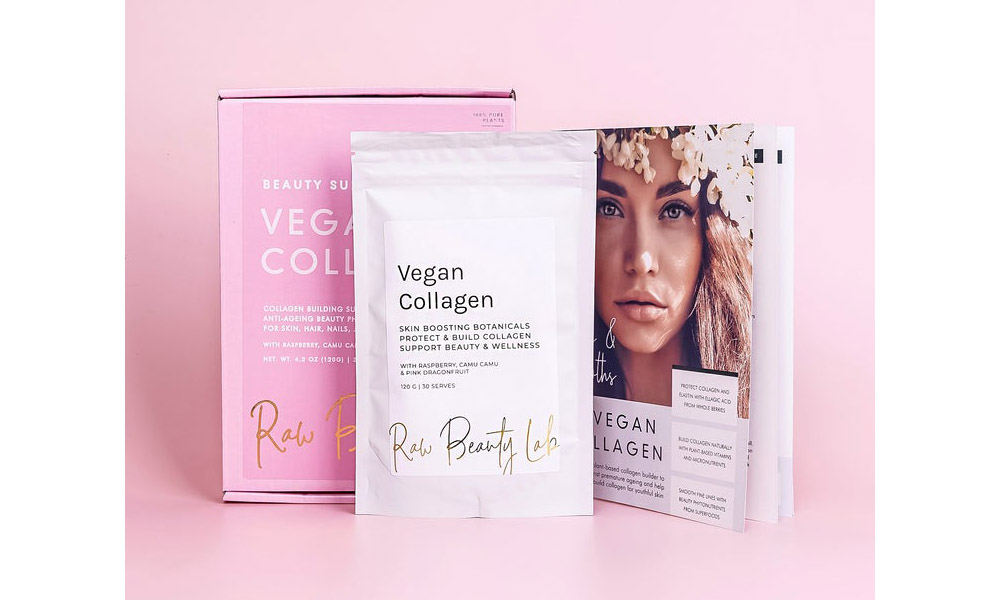 To get up and refresh yourself long-term, try a collagen boost. Raw Beauty Lab's wholesome collagen builder is packed with beauty vitamins, minerals and phytonutrients designed to help protect elastin.
Vegan collagen can help even skin texture and create the appearance of smoothing fine lines as well as boosting overall radiance. It also supports healthy nails, hair and joints,
Find out more at rawbeautylab.com
3. Fire and Ice Facial at the Intrigue Cosmetic Clinic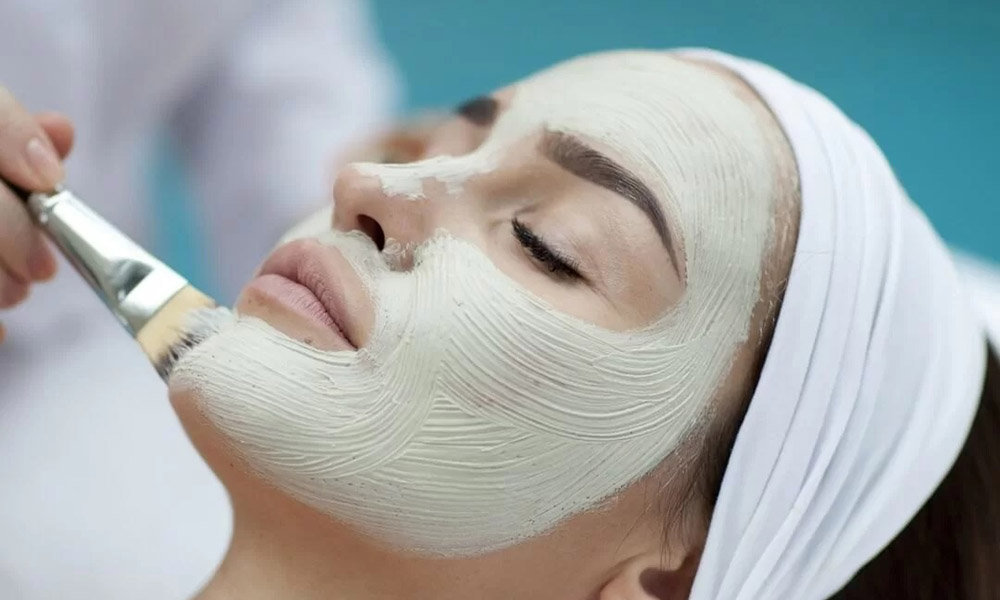 iS Clinical Fire & Ice Resurfacing Facial is a rejuvenating treatment that bridges the gap between a mild facial and invasive peels.
The Fire & Ice facial is results-driven and designed to resurface the skin and work beyond the surface layer. In doing so, it treats problematic skin and encourages cellular renewal. It is a multi-step treatment with two professional masques combined with carefully selected iS clinical products to optimise results. You get many of the benefits of a peel, without the nasty side effects.
Find out more at intriguecosmeticclinic.com
4. Instant Eye Saviour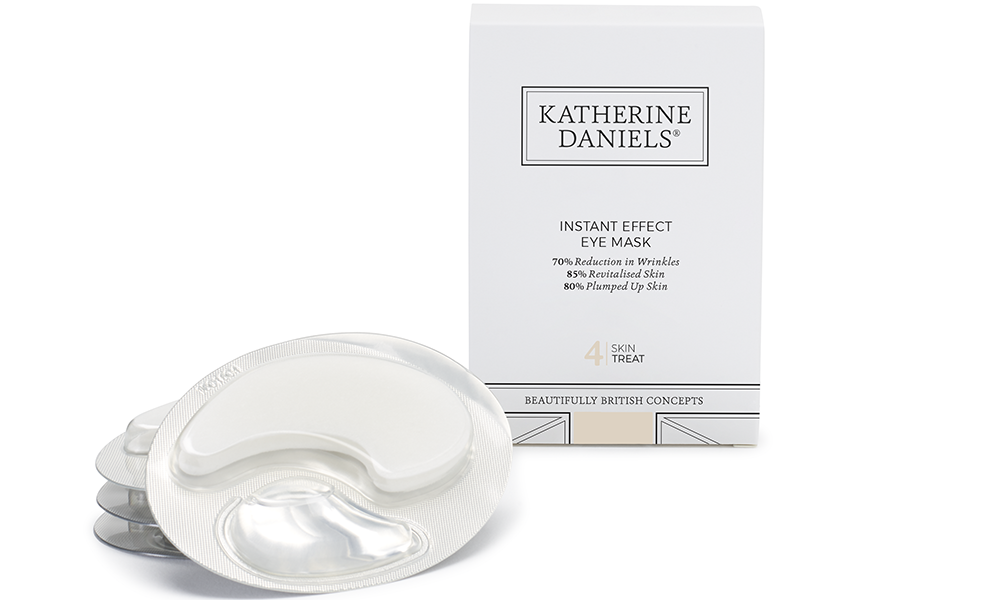 The skin around our eyes is much thinner and more fragile making the area more prone to dryness, puffiness, and dark circles, showcasing our inner fatigue. If you're looking for a quick fix treatment to transform and revitalise tired eyes try the Instant Effect Eye Masks by Katherine Daniel Cosmetics.
Activated right before use, a salon strength blend of concentrated sea kelp and a mineral complex of calcium and sodium will plump, brighten and smooth the delicate skin around the eye.
Find out more at katherinedanielscosmetics.com
5. Vital C Hydrating Facial Mist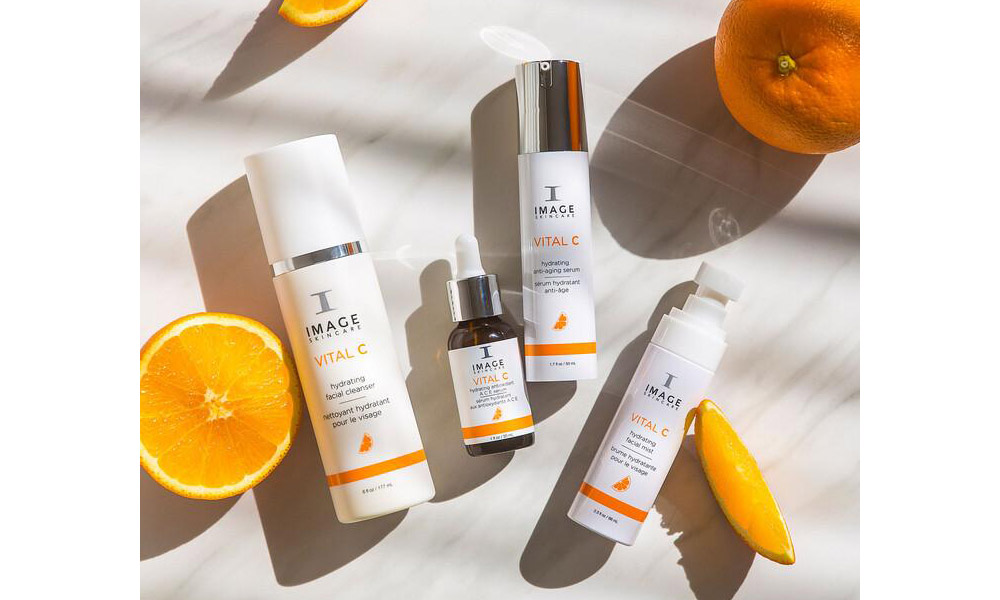 The ultra-light mist refreshes and energises the skin while providing a hydrating boost with every application. This daily revitalising spray helps to shield the skin against environmental stressors with antioxidant vitamin C and gold sub-microparticles.
For those of you in London, the team also offer an amazing treatment for those who've had one too many the night before. Let youngldn put the glow back in your skin.
Find out more at youngldn.com
6. Faace moisturiser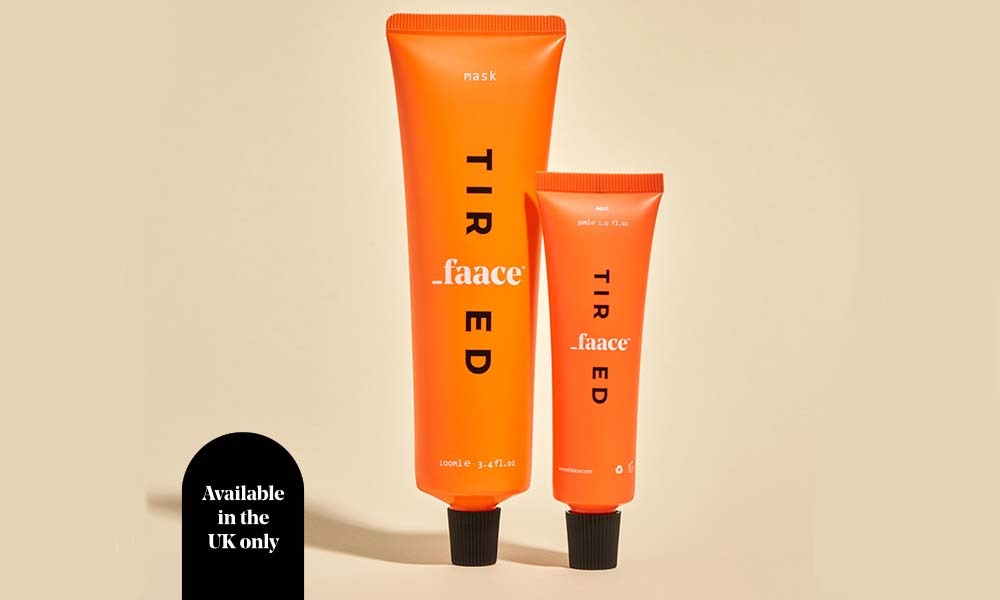 Not only does alcohol force water out of the skin, but it can also be hard for your body to rehydrate itself afterwards, leaving skin dry and causing fine lines and wrinkles to become more apparent. This can show up on our skin as redness or puffiness.
Calm inflamed dehydrated skin with Tired Faace when you wake up from a night out. Loaded with caffeine to perk you up and soothe inflammation, while aloe vera speeds up healing and helps retain moisture. Pop in the fridge before you go out, for a real morning treat for the skin.
Find out more at wearefaace.com
7. SwearBy Skin LED mask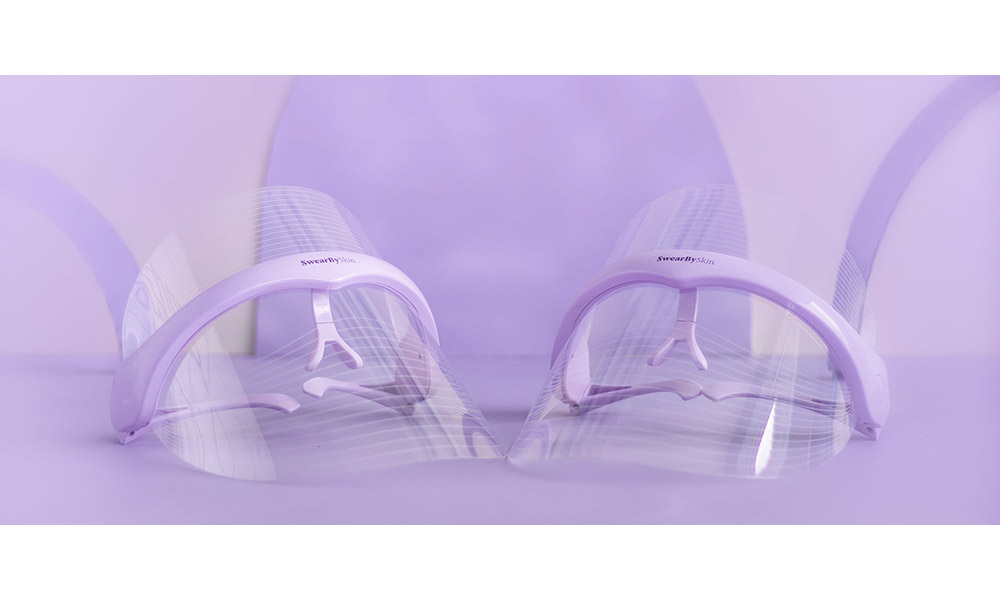 Combat complexion issues with SwearBy Skin LookLit LED Mask, an LED light treatment that has been designed to give a smoother appearance of fine lines, while also targeting breakouts and hyperpigmentation.
Containing advanced technology usually reserved for costly tools, the LookLit LED Mask has three different colour modes of red, yellow and blue. And, unlike lots of masks, it's wireless. So you can wear it and get on with your day.
Find out more at swearbyskin.com
8. Peep Club eye wand and balm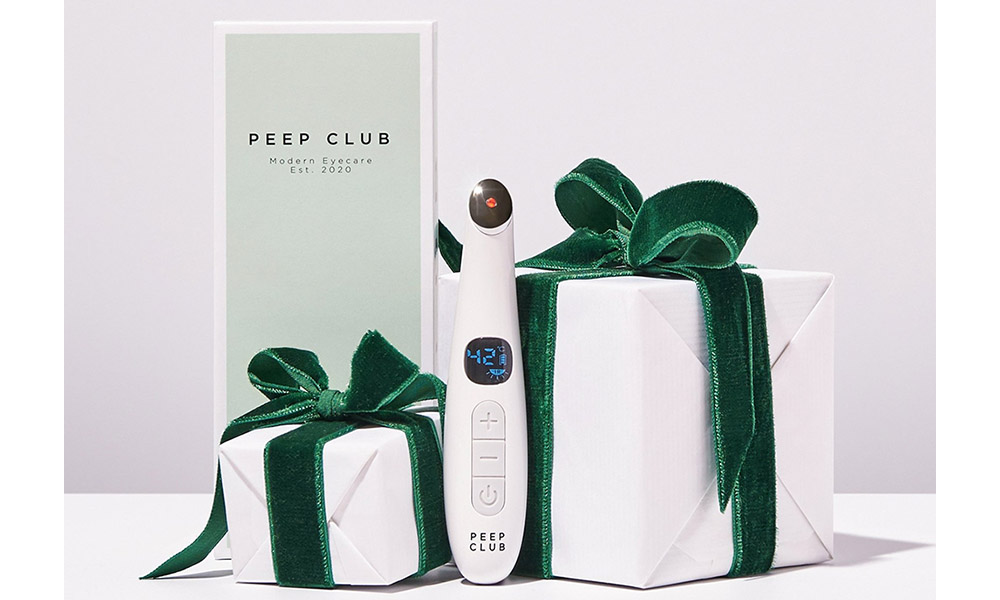 When a large quantity of alcohol enters the system, tiny blood vessels on the surface of the eye gets dilated, causing a red, inflamed appearance.
Treat red eyes and puffy lids with Peep Club's Heated Eye Wand, designed to relieve dry and tired eyes by stimulating natural hydration. The combination of heat and massage works to gently stimulate and unblock the tiny glands responsible for hydrating your eyes. The perfect desk-side device.
Find out more at peepclub.com
9. Morning Barrier Balm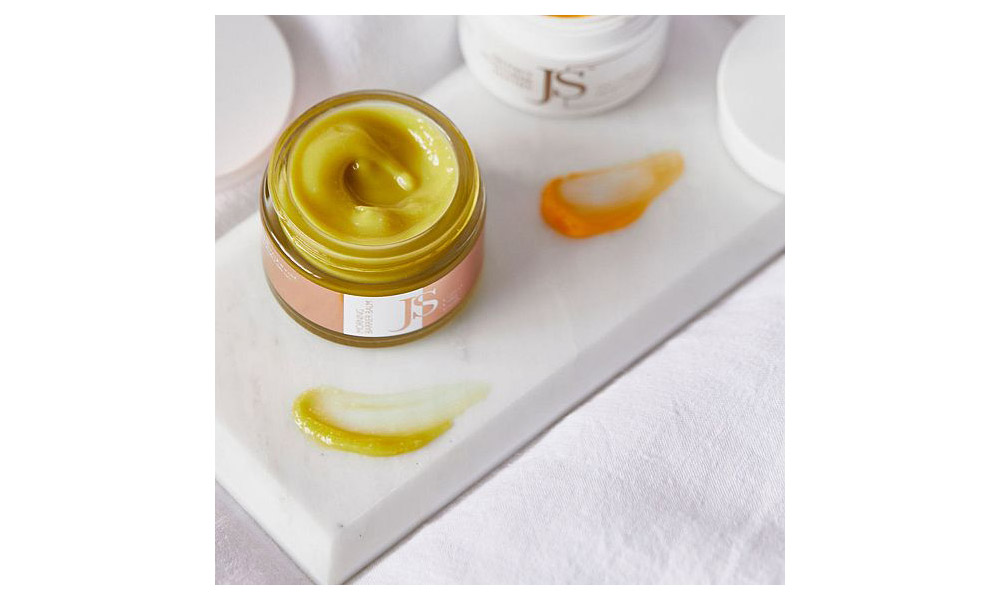 If you're drinking more during the party season, you're not alone! However, alcohol can have an adverse effect on our skin's health. The morning after the night before, wake up to an enriching, conditioning, and calming skin breakfast smoothie with Jane Scrivner Morning Barrier Balm.
This nutritional skin recipe contains a blend of organic mango butter, rich essential fatty acids, and antioxidant-rich oils to correct high colour, calm inflammation, nourish skin, and fortify the barrier function throughout the day. Apply directly to cleansed skin for that all-day velvety, bounce feel.
Find out more at janescrivner.com
10. Manifesto gummies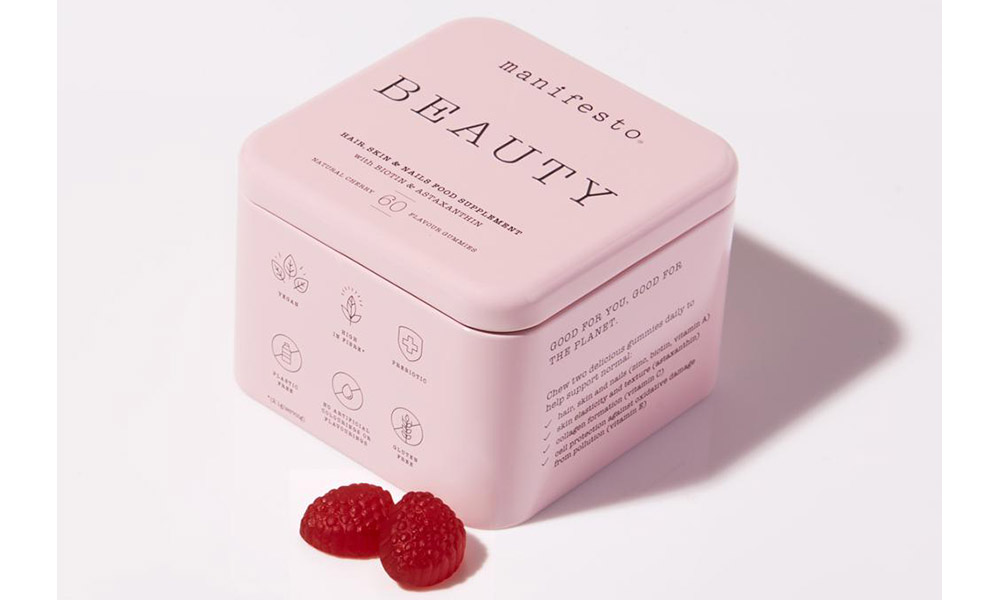 Vitamins C and E have both been linked to improved sleep quality, while vitamin B6 has been reported to help regulate the body's melatonin and serotonin levels – both of which impact sleep health.
Supplementing your diet with Manifesto gummies, which contain all of the above vitamins, can make a difference when it comes to getting enough sleep during the stressful party season.
Find out more at manifesto-nutrition.com
To see your company in any upcoming features we are arranging please email editorial@hurstmediacompany.co.uk