Beauty and fashion trends surround our every day lives. TikToks, Instagram influencers, models in magazines and even the people who walk past you in the streets. The beauty and fashion world thrives on newness and products that have just landed on the market. What do you think the next trend will be?
From the sustainable to the surreal escapist, here are the latest products to get excited about.
1. ByEloise London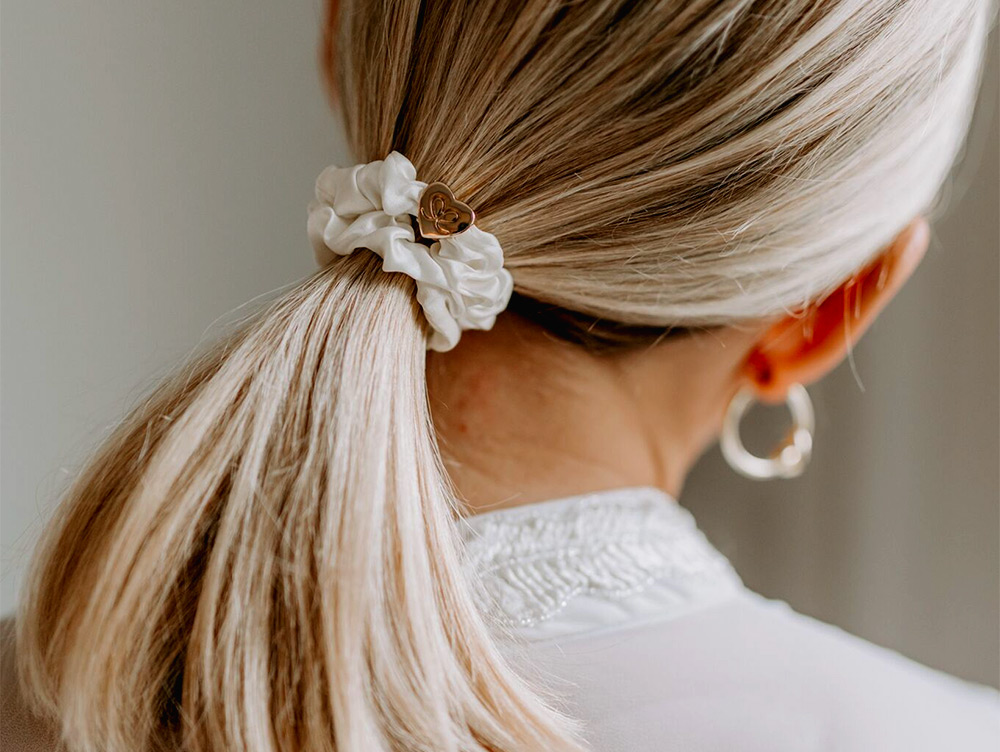 ByEloise London is the original Bangle Band company. It's the hair band that also looks pretty on the wrist as a stylish accessory. Bangle Bands make perfect presents and will add a sparkle to any outfit.
For them, it is about making something that people not only need but actually really like. Forget about flimsy hair ties that break or lose their stretch, their hair ties hold even the thickest hair firmly in place.
They are on a mission to convert an everyday essential into a fashion accessory. In your hair or on your wrist, byEloise Bangle Bands are made to shine for the occasion.
Try the luxurious Gold Heart Silk Scrunchies. Every Bangle Band is sent on a gift card and with more than a hundred different designs to choose from there is something for girls of all ages.
Find out more at byeloiselondon.com
2. Pretty You London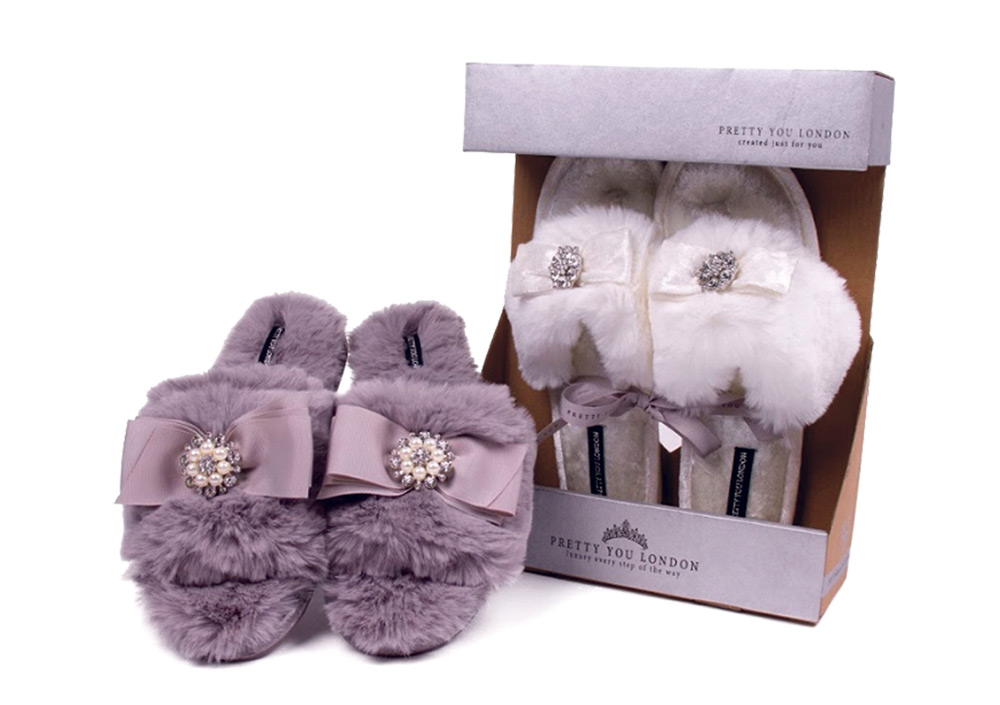 Treat someone special with slippers and nightwear from Pretty You London. Take your pick from their stunning collection, where you will easily find the ideal gift.
They truly believe Pretty You London is a brand that helps women of all ages invest in rest because after all, it is the little things in life that give you happiness.
Their slippers are so beautifully packaged. Pair any slippers with their gorgeous nightwear styles to keep cosy in the evenings. The Luxe Leopard Pyjama Set is a new addition to the eco-friendly Bamboo collection. Made from a luxurious Bamboo fabric with functional properties, this irresistibly soft pyjama set will surely be at the top of her wish list.
Complete the ultimate snuggle package, with the gorgeous Cloud Robe which is available in cream or pink. Discover the beautiful range of slippers and nightwear too.
Find out more at prettyyoulondon.co.uk
3. Shoe Garden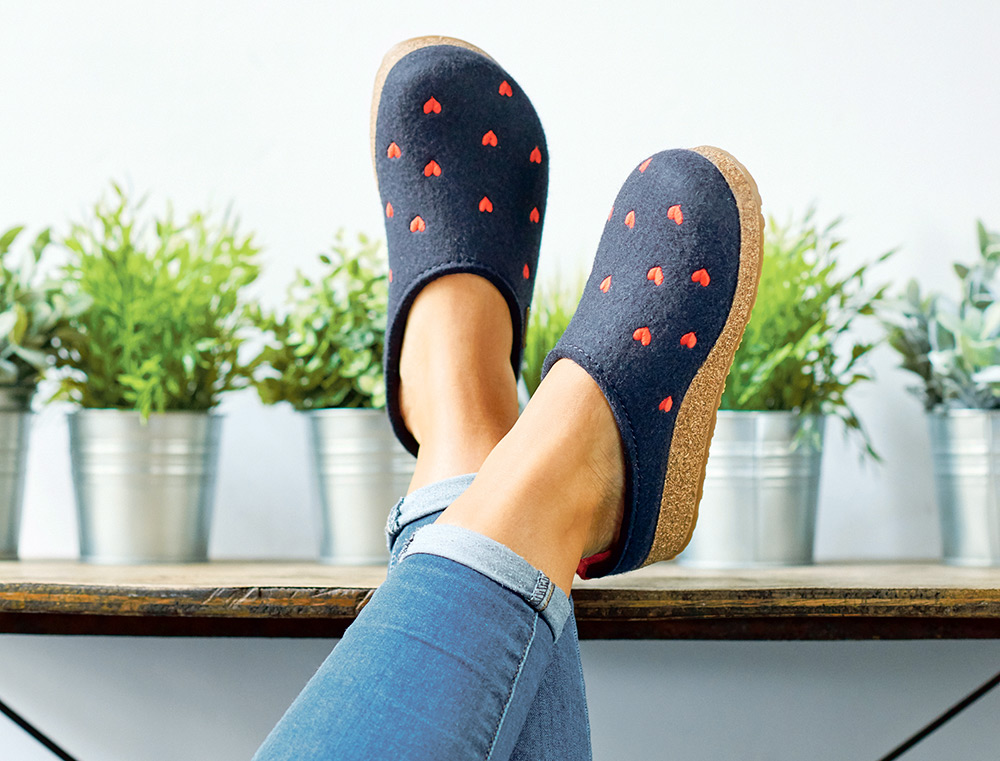 Achieve the pinnacle of comfort with the 'most luxurious slippers on Earth' by Shoe Garden. Often described as the Rolls-Royce of the night-time footwear, Haflinger shoes and clogs are the perfect present for that special someone.
Feet are cosseted by 100% pure new wool on a foot friendly cork footbed inlayed with an extra layer of wool for maximum luxury. Warm yet breathable, sustainable wool creates the best environment for your feet all year round.
Using German precision, they are handmade in Europe reducing the environmental impact. They are a small, but organically growing family business made up of shoemakers and shoe lovers. They are passionate about comfortable shoes and natural materials, so they don't make compromises with the quality of their products and customer service.
Visit the website for the full range of Haflinger slippers and clogs as well as other European footwear delights.
Find out more at shoegarden.co.uk
4. Cashmere Centre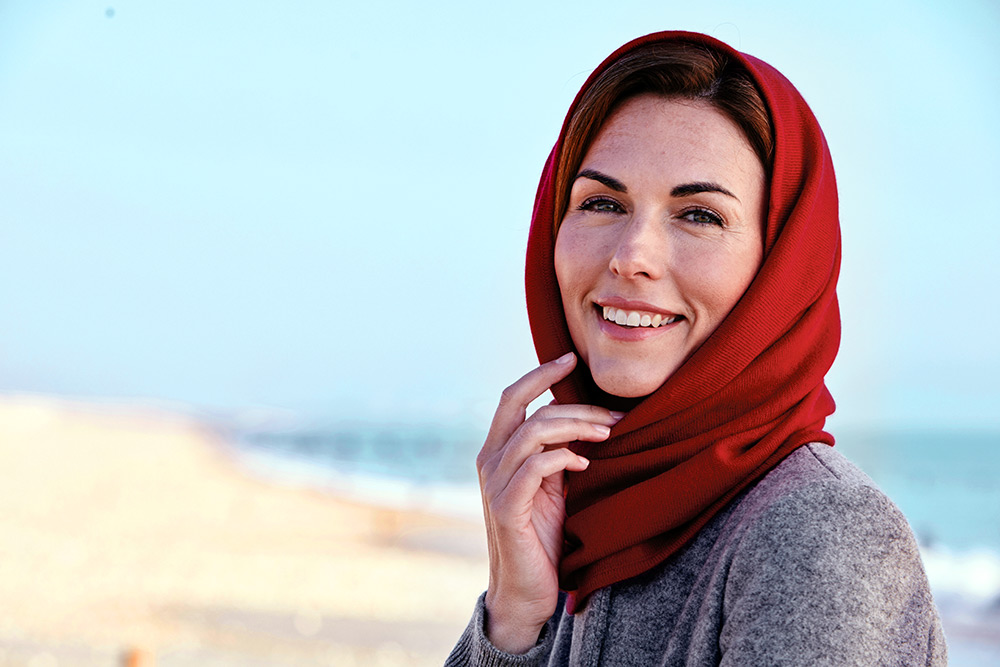 You will recognise the superior quality of Cashmere Centre's knitwear, garments, pashminas and accessories whether you're new to cashmere or have been a long-life fan of this marvellous natural fibre. Nothing says luxury like cashmere.
This luxury brand only use the highest quality grade A cashmere, which if cared for correctly, will improve with age and give many years of wear and enjoyment. Through sourcing and developing the best quality yarns from around the world, to designing, manufacturing and testing their unique collections they have become even more passionate about the wonders of the world's finest fibre.
Cashmere Centre's bestselling overhead snood is the perfect gift of luxury. Wonderfully soft and warm it will keep you or a loved one stylishly snug on cold days. Available in eight colours it's the ideal accessory to keep tucked away in you pocket or bag ready when needed.
Find out more at cashmerecentre.com
5. Heaven Skincare
For those looking to give the gift of smooth skin this year, Heaven Skincare's original Bee Venom Mask is the perfect present for a loved one or yourself. It's the must-have beauty item that's flying off the shelves.
Bee Venom Masks, by Heaven Skincare's Deborah Mitchell, offer a range of top-quality products to pamper your skin. The Gold Bee Venom Mask, Gold Divine Cream, Liquid Gold Serum and Gold Bee Venom Eyes contain the world's rarest bee venom, royal jelly and pollen.
Queen bee venom is very precious and difficult to source, so supply is very limited. But Heaven Skincare have gathered a limited amount to create a luxurious skincare product range that aims to create a smoother look.
The addition of pure 24K gold in all anti-ageing products promises to contribute to a more intense regime and an instant boost to skin.
Find out more at shop.heavenskincare.com
6. Willow Beauty Products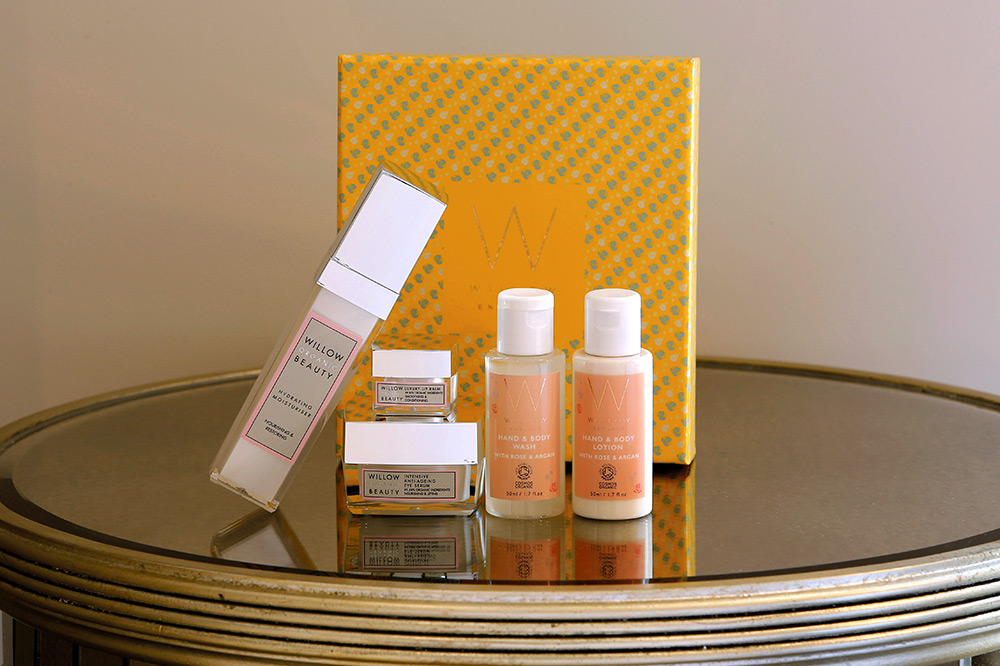 Have your own skincare miracle this year courtesy of Willow Beauty Products. Their multi-award winning Barbary Fig Miracle Skincare Range is the ultimate pampering gift; filled with relaxing Rose and Argan and Barbary Fig products for luxury face and body skincare.
Made in the UK, Willow is a celebrated British brand which creates natural organic and paraben-free skincare. All products have been formulated with top-quality ingredients to provide multi-tasking products that are deeply nourishing and hydrating.
At Willow Beauty Products, they believe that investing in your skin, using their highly natural and organic products will leave your skin radiant and glowing.
The Ultimate Box contains the Organic Rose and Argan Hand and Body Wash (50ml) and matching Body Lotion (50ml). Also included in the set is the Organic Barbary Fig Hydrating Moisturiser (50ml), Conditioning Lip Balm (5ml) and Anti-Ageing Eye Serum (15ml) all for £58.
Find out more at willowbeautyproducts.co.uk
7. Marble Hill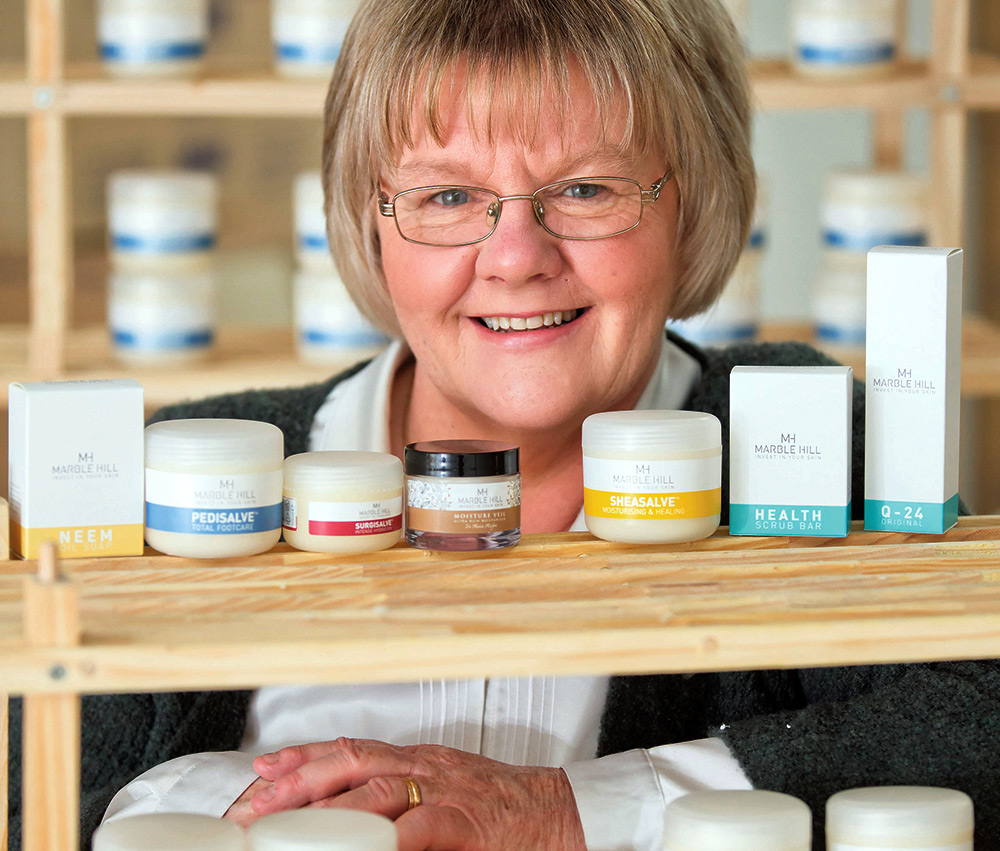 Marble Hill was developed by natural skin care and wellness expert, Dr Maria McGee, these unique skincare and wellness products are part of Marble Hill's range which use only premium natural ingredients selected from around the world for their unique properties.
For example, the benefits of massage are well-documented in scientific research, and it's recommended by the NHS for a wide variety of uses. Massage is something you can do at home. Marble Hill's CannaFlex massage oil was made with this purpose in mind. With 100% natural ingredients, it contains a high concentration of hemp oil, which has more alpha linoleic acid and omega-3 than any other oil.
This UK-made product also features vitamin E, along with warming peppermint and soothing lavender oils – both highly valued for their aromatherapy properties. Simply massage a small amount into skin as desired to ease your aches.
Find out more at marblehillonline.com
8. Tria Beauty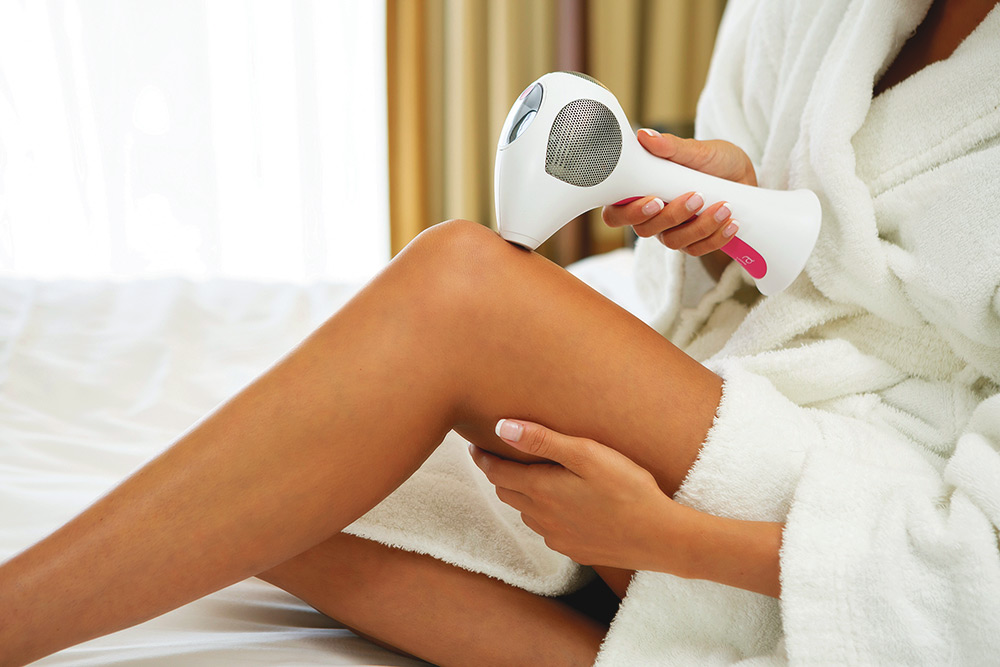 Tria can help you by using diode laser technology; the brand empowers you to achieve clinically-proven results at a fraction of the cost of a professional salon. Their powerful handheld laser devices offer a great solution for many skin concerns, from removing unwanted hair, to reducing the signs of skin blemishes.
Wellness is more important than ever as people spend most, if not all their time at home. One way to enhance your at-home skincare is to try a new beauty device!
Tria's bestselling laser is the Hair Removal 4X has been designed to permanently remove hair, so you never have to wax or use IPL again.
Treatment areas include legs, face, neck and underarms – most users can see a noticeable hair reduction after just two treatments. You can buy with peace of mind as they offer a 60-day money-back guarantee from your day of purchase.
Find out more at triabeauty.co.uk
8. Trevor Sorbie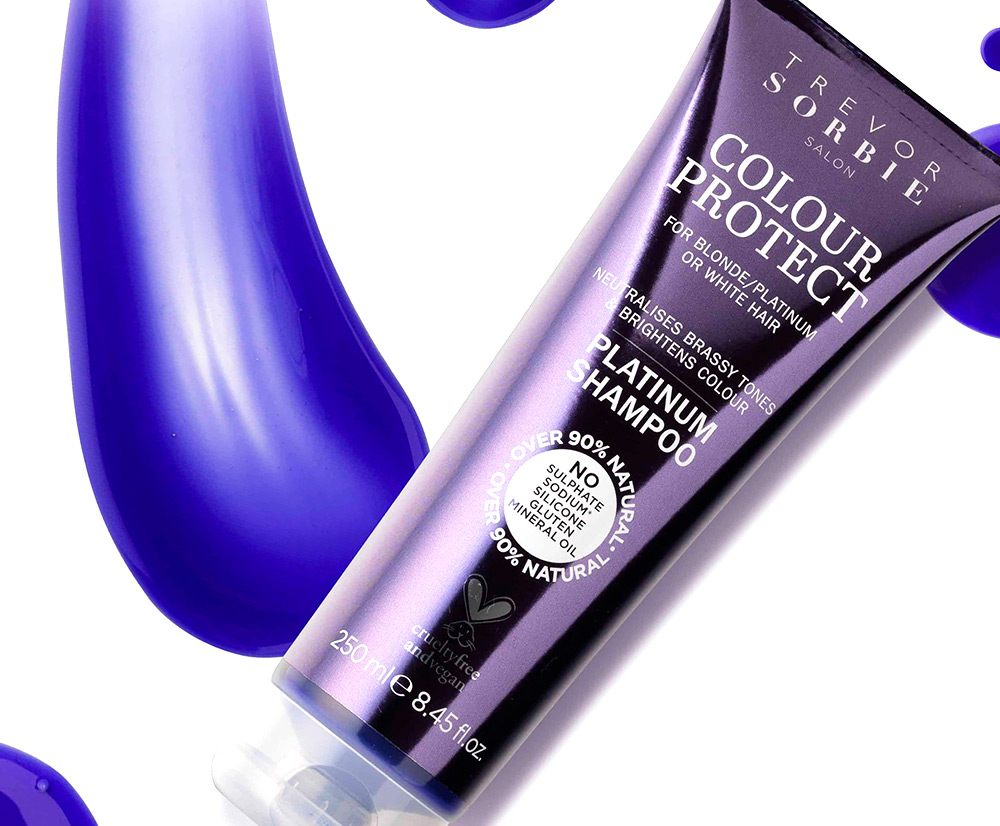 After having your hair professionally styled and dyed, the last thing you want is for your hair to become damaged due to the harsh ingredients that are lurking in your mainstream shampoo brands.
Trevor Sorbie's Platinum Shampoo helps protect and enhance colour vibrancy for longer and due to the unique ingredients, such as green tea, it helps to prevent colour fade. The sulphate, sodium chloride and paraben-free shampoo is kind and gentle on your hair and protects it from harmful UV light.
With the shampoo being great value for money, vegan, and cruelty free there is no other shampoo that you would want to buy to treat your hair this summer.
Find out more at superdrug.com
10. CJP Nail Systems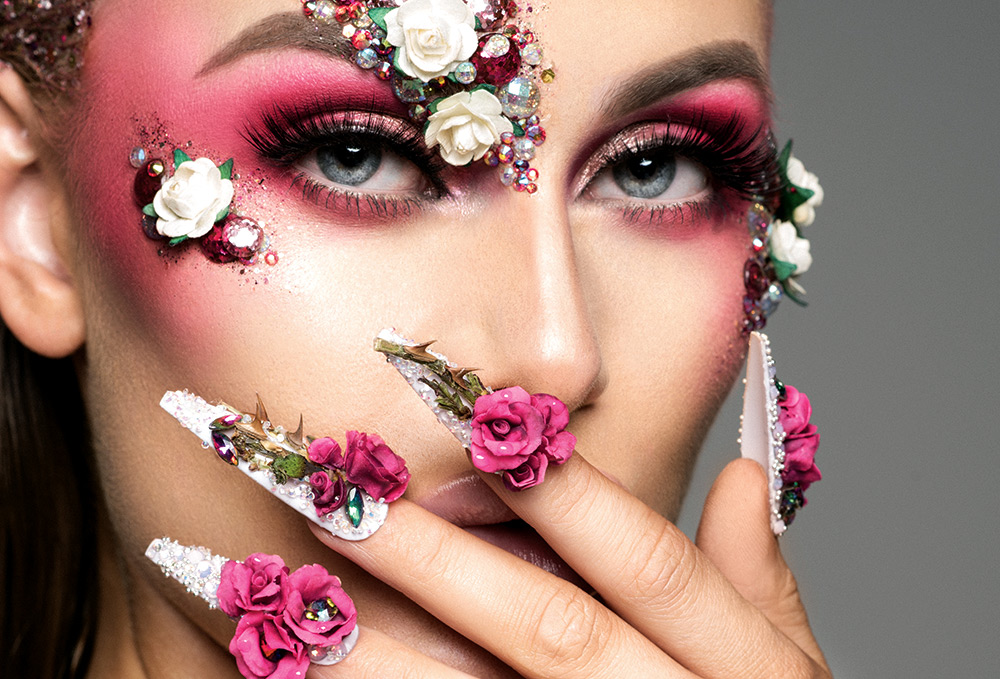 After starting her journey in the nail world 20 years ago, Jemma was eager to find the perfect nail varnish and nail art duo that goes above and beyond the 'basic' nail designs. Always wanting to add glitter to her nail creations, making them stand out from the rest, she decided to create her own brand CJP Nail Systems.
With the creative freedom to add as much glitter as she desired and to create a variety of different colours, she perfected the product and has built a hugely successful brand.
The range of colours, glitter and nail art that is on offer at CJP Nail Systems is truly unmatched and will help your nails stand out on the catwalk this summer.
Find out more at cjpnailsystems.com
To see your company in any upcoming features we are arranging please email laura@hurstmediacompany.co.uk or editorial@hurstmediacompany.co.uk