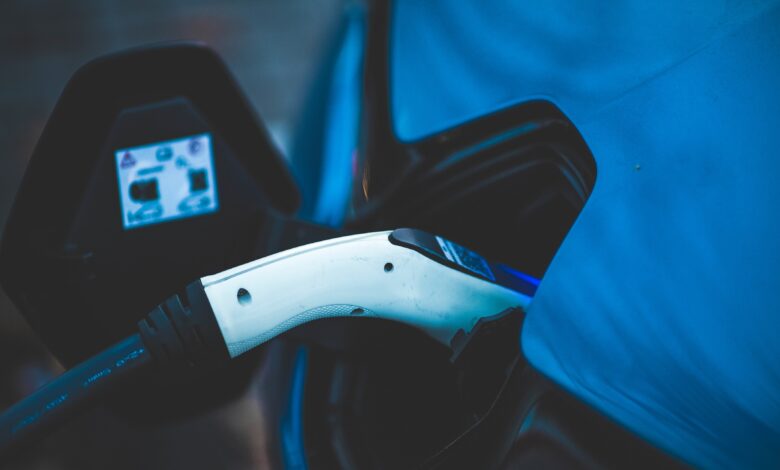 Despite the number of UK car registrations falling, opting for 'green' vehicles is on the rise according to recent figures.
New UK car registrations dropped by 22% in August, while demand for the latest battery electric (BEV), hybrid (HEV) and plug-in hybrid (PHEV) vehicles surged up 32.2%, 45.7% and 72.1% respectively, says the Society of Motor Manufacturers and Traders (SMMT).
In fact, demand for PHEVs has outpaced BEVs in five of the last six months since changes to the Plug-in Car Grant, affecting BEVs, were introduced back in March. There are now some 130 plug-in models on the market, with the range ever-increasing.
In all, 68,033 units were registered in what is traditionally one of the quietest months of the year for new car registrations ahead of the important plate change in September.
The monthly performance was the weakest since August 2013, and down 7.6% against the average recorded over the last decade, due in part to constrained supply as the global shortage of semiconductors, an issue born of the pandemic, continues to undermine production volumes.
Private activity held up better, registrations dropping 15.2% to 33,771 units, meaning that just shy of half (49.6%) of all sales in August were driven by private consumers.
The 'mini' bodystyle of car was the only car type to see growth, up 30.7%, showing that those still unsure about making the switch to an EV, or EV variant, are looking to downsize, to more economical vehicles.
So far this year, UK new car registrations remain up 20.3%, to 1,101,302 registrations, an increase of 185,687 units with BEVs and PHEVs at 8.4% and 6.6% market share respectively.
However, this performance is measured against the Covid-hit 2020 market, when showrooms were closed for much of the year. Total registrations in 2021 are 25.3% below the 10 year average for the period January to August, illustrating the ongoing and wide-ranging impact of the pandemic on automotive retail.
Mike Hawes, SMMT's chief executive, said: "While August is normally one of the quietest months for UK new car registrations these figures are still disappointing, albeit not wholly surprising. The global shortage of semiconductors has affected UK, and indeed global, car production volumes so new car registrations will inevitably be undermined. Government can help by continuing the supportive Covid measures in place currently, especially the furlough scheme which has proven invaluable to so many businesses
"As we enter the important September plate-change month with an ever-increasing range of electrified models and attractive deals, buyers in the market for the new 71 plate can be reassured manufacturers are doing all they can to ensure prompt deliveries."
Alex Buttle, director of used car marketplace motorway.co.uk, said: "New electric car registrations are once again a bright spot, with BEV and PHEV sales up 32% and 72% respectively in August compared to 2020 figures. But ongoing production issues continue to blight new car sales, stifling supply and stretching delivery times.
"With every manufacturer facing different difficulties, these are complex issues that aren't going to be fixed overnight. The ongoing microchip shortage is unlikely to be resolved until well into 2022. Even then, normal production levels are unlikely to resume at the press of a button.
"In the meantime, many buyers who would typically buy new are being driven away by long wait times, and are pointing their wallets instead towards the second-hand car market, where they can buy nearly-new online and secure a vehicle for collection or delivery the same day."
He added: "The used car market is perfectly positioned to take advantage of the frustration buyers are feeling at having to wait months, or even up to a year in some cases, to take delivery of their new car.
"As a result of this shift in buyer sentiment, demand for used cars is at an all-time high, pushing prices up significantly across the spectrum of makes, models and price brackets."
So, it seems for now that with clean air zones, cheaper running costs, and environmental considerations an ongoing reason for many buyers to upgrade their car, the used car market is enabling buyers, who may not be ready to switch to electric, to switch out of higher polluting cars that would otherwise remain on UK roads.
To see your company in any upcoming features we are arranging please email editorial@hurstmediacompany.co.uk