One of the biggest investments that go into opening a new restaurant is the kitchen. The kitchen is the heart of a restaurant, where your menu is brought to life. After all, it is where the food is prepared, cooked, and served.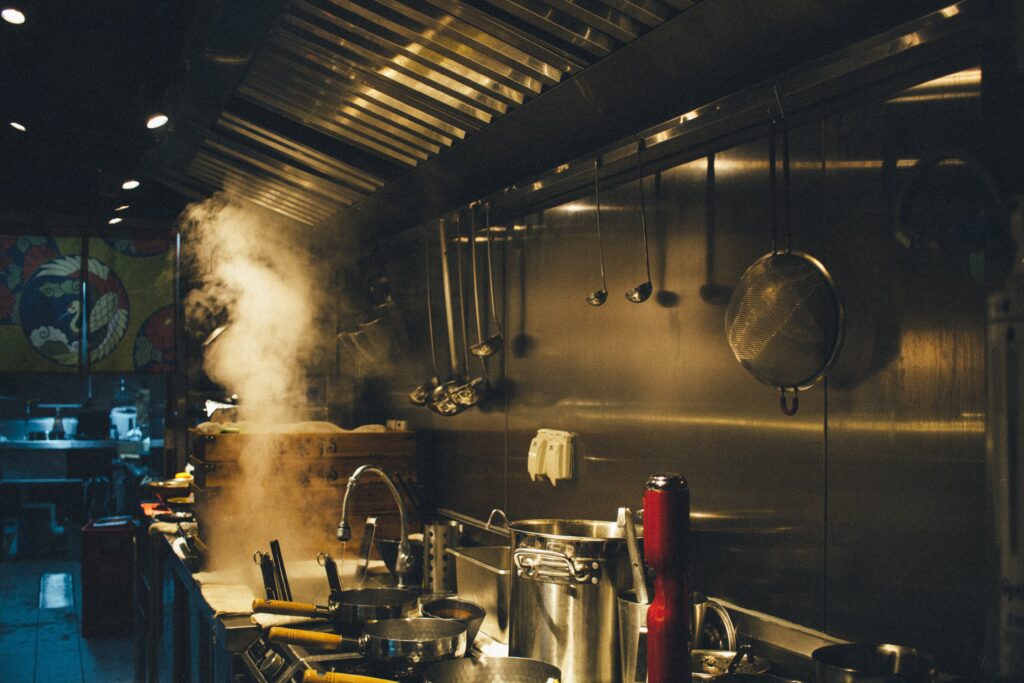 When opening up a restaurant the kitchen is probably one of the most expensive investments you can make. So, investing in good quality equipment is beneficial if you want the outcome and the food, to be the best quality too. While the chef is generally at the centre of a kitchen, the quality and kind of cooking equipment you use have a significant influence on results too. Every restaurant kitchen needs top-of-the-line equipment that can keep up with the busy work schedule of the workers.
Which back-of-house essentials are there? We've compiled a list of all the necessary kitchen equipment for your business. Having all of this equipment will provide you with a solid basis for efficiently running your kitchen.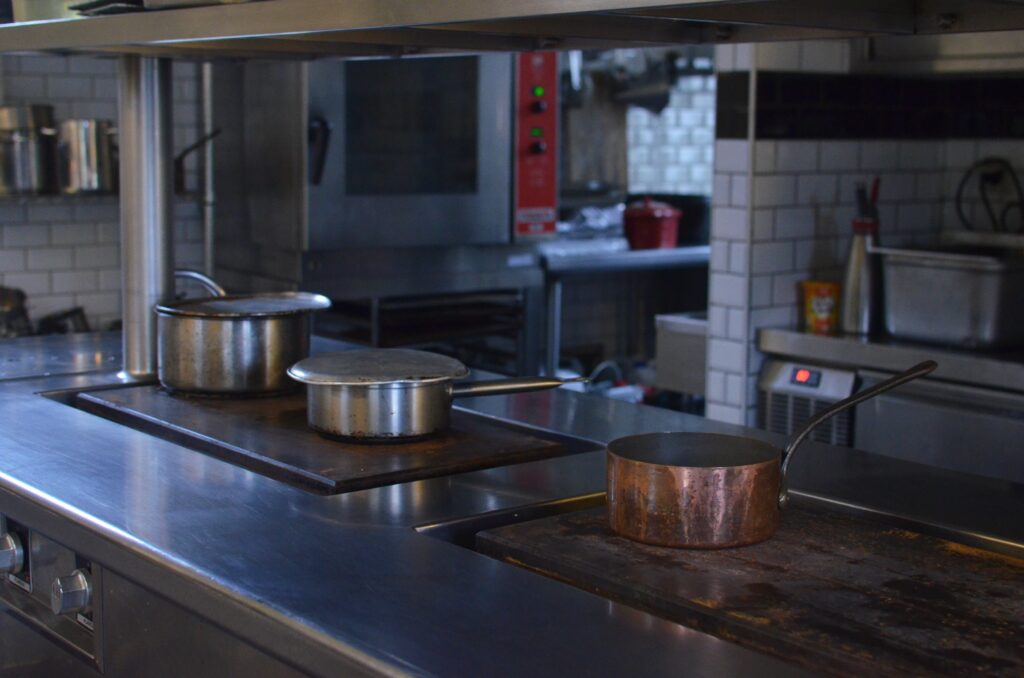 Cooking equipment
All kitchens require ovens and grills. In terms of the equipment, you'll use to cook the meal in or on, you'll want a variety of options. From large stockpots, saucepans, and frying pans to baking pans and plates.
Oven; range; deep fryer; grill; griddles. You will also need holding equipment; salamander or broiler; toaster; coffee brewer; microwave; kitchen scales; toaster; microwave; electric kettle; coffee maker; food processor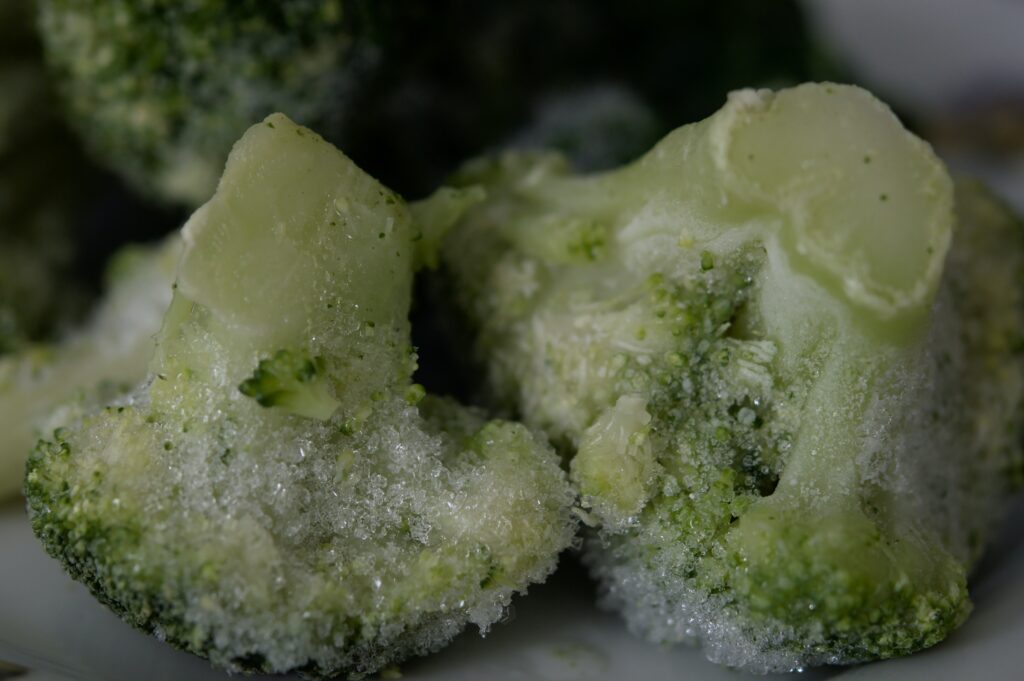 Refrigeration equipment
In a commercial kitchen it's important to keep your food properly. A refrigerator is required in every kitchen, but the type is entirely up to you. Depending on your demands, walk-in, counter, and cabinet refrigerators are all available.
Refrigerator; freezer; ice machine; beverage dispensers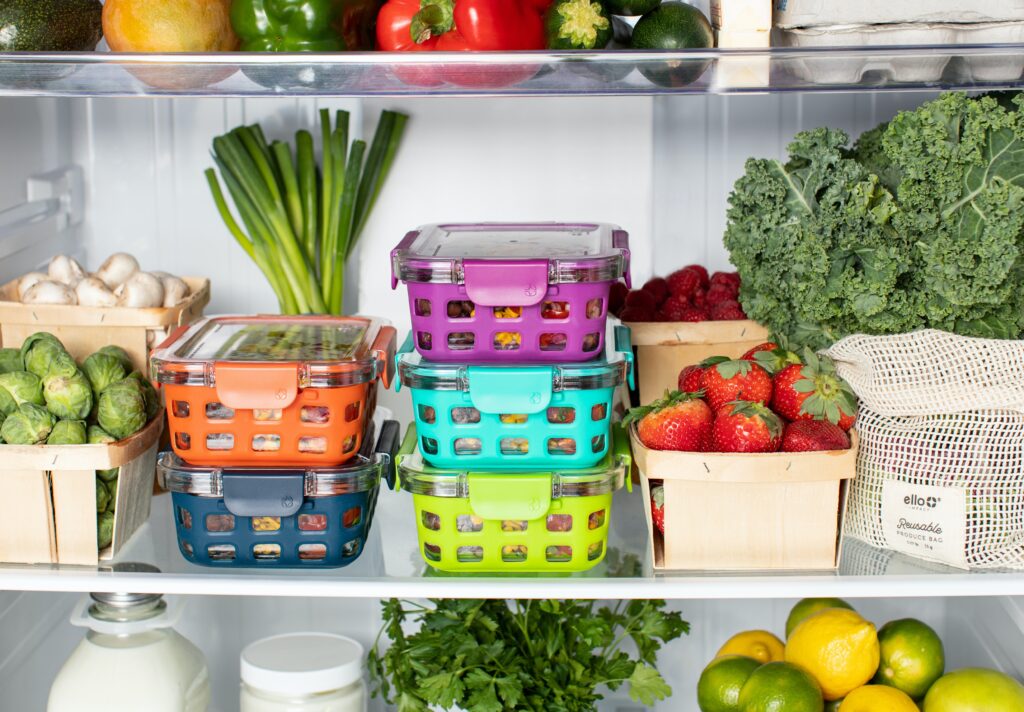 Kitchen prep and storage
If you fail to prepare then prepare to fail. Food storage options include anything from shelving to containers. Whether they are built into the walls or in the shape of utility carts and sheet pan racks. Your kitchen should also include food storage containers and labelling to make it easy to recognise what's inside.
Food prep benches; storage; drying racks; storage containers. You will also need food processors; mixers; spice grinders; blenders; chopping board set; kitchen timer; measuring cups and spoons; mixing bowls; pestle and mortar; grater; vegetable peeler; colander; sieve.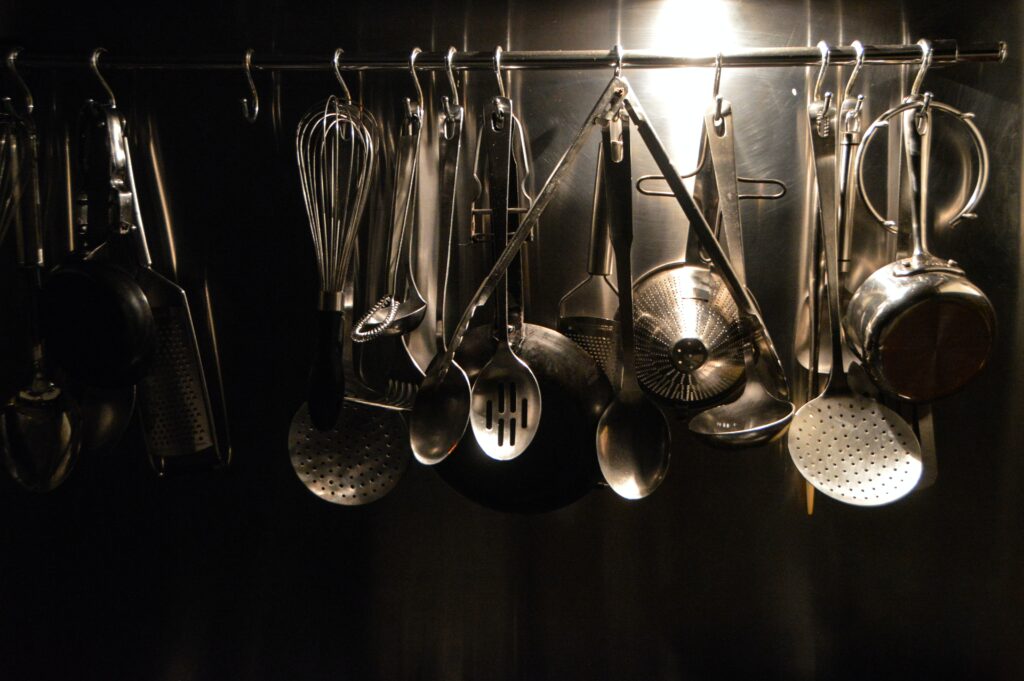 Cookware, kitchenware and crockery
You'll need the appropriate utensils and equipment to prepare your meal before you cook it and then serve it. Mixing bowls and chopping boards will be needed.
Knives; sharpening stone; dinnerware; glassware; turners and tongs; whisks; spatulas; ladles; baking pans; towels and rags. You will also need cutting boards; pots and pans; mixing bowls; crockery; frying pan; small saucepan; medium saucepan; large pot; stock pot; wok; grilling pan; baking sheet; muffin pan; casserole dish; cake tins.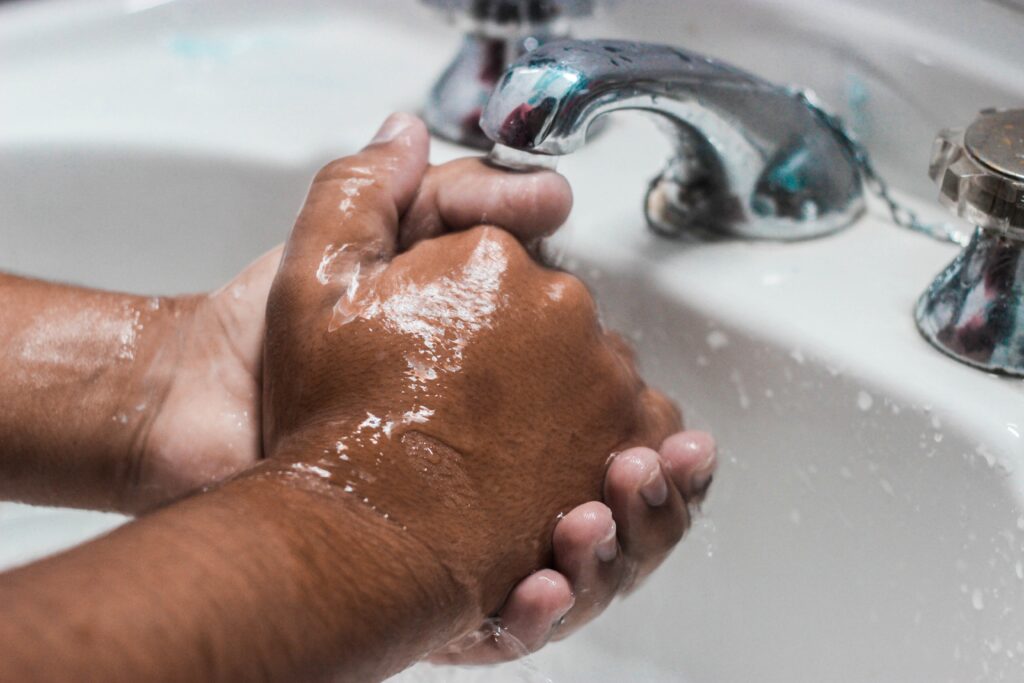 Cleaning Equipment
Restaurant hygiene is not just for ensuring the health and safety of the staff and customers but also plays a major role in defining the perception of a restaurant. The equipment you use to prepare and cook the food are just a few of the surfaces that need to be cleaned in the kitchen.
Microfiber cloths and cleaning rags; compartment sinks; foodservice chemicals and sanitizers; trash cans and recycling bins. You will also need mops and mop buckets; wet floor signs; restroom supplies; brooms and dustpans; buckets; floor mats; hand soap and sanitisers.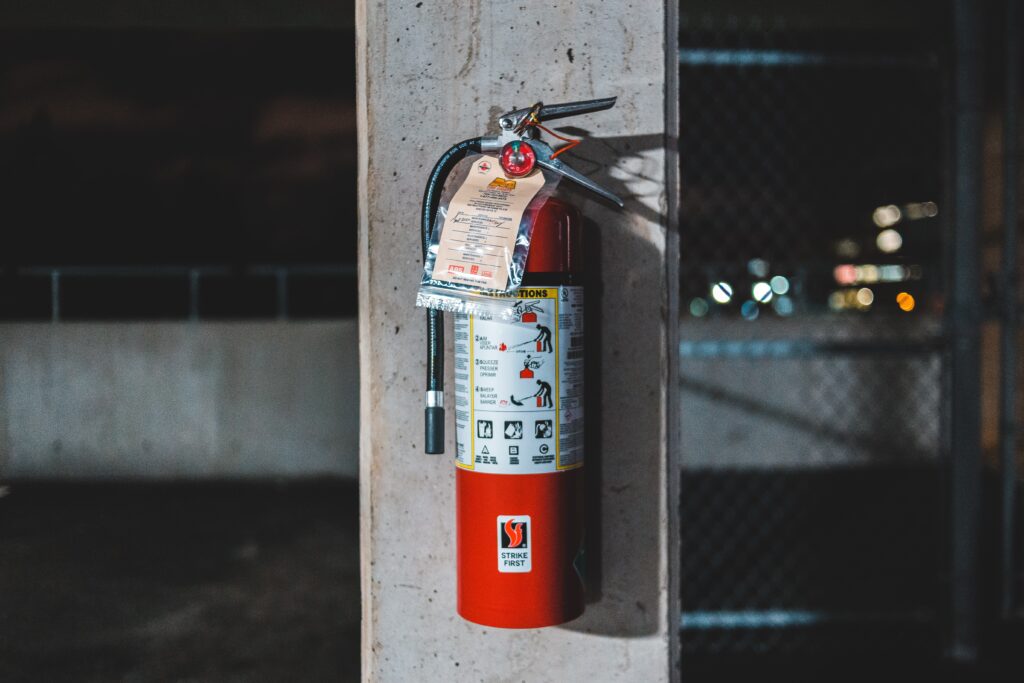 Health and safety Equipment
There are essential items in a commercial kitchen to make it a safe place to work. Given the potential for danger in the room a first aid kit is a must. When anything has been spilled or the floor has been cleaned, there should also be a wet floor sign. Aprons are optional and may serve as a protective covering as well as a barrier against spills.
Fire blanket; fire extinguishers; first aid kit; heat detection devices; fire suppression systems
The number and variety of kitchen equipment you need will be determined by the size of your business. However, depending on the style of your cuisine and the pace at which you prepare it. Not need every item on this list is necessary for your restaurant, depending on the size of your restaurant kitchen and the idea of your restaurant. A large kitchen with a large workforce will require more equipment than a kitchen with only four employees. Make sure you think about every detail of your menu and kitchen arrangement.
To see your company in any upcoming features we are arranging please email laura@hurstmediacompany.co.uk or editorial@hurstmediacompany.co.uk