This green and pleasant land has time-honoured traditions and cultural heritage galore, from beautiful countryside to extraordinary craftsmanship and innovative design. Whether you're proud to be a Brit or love all things British there's so much to explore and enjoy in every corner of this sceptred isle, from the handmade to the historic. You can marvel at and support this land's heroes and its makers, creators and craftspeople and a warm welcome awaits.
Here are some ideas to spark your imagination.
1. Newey & Bloomer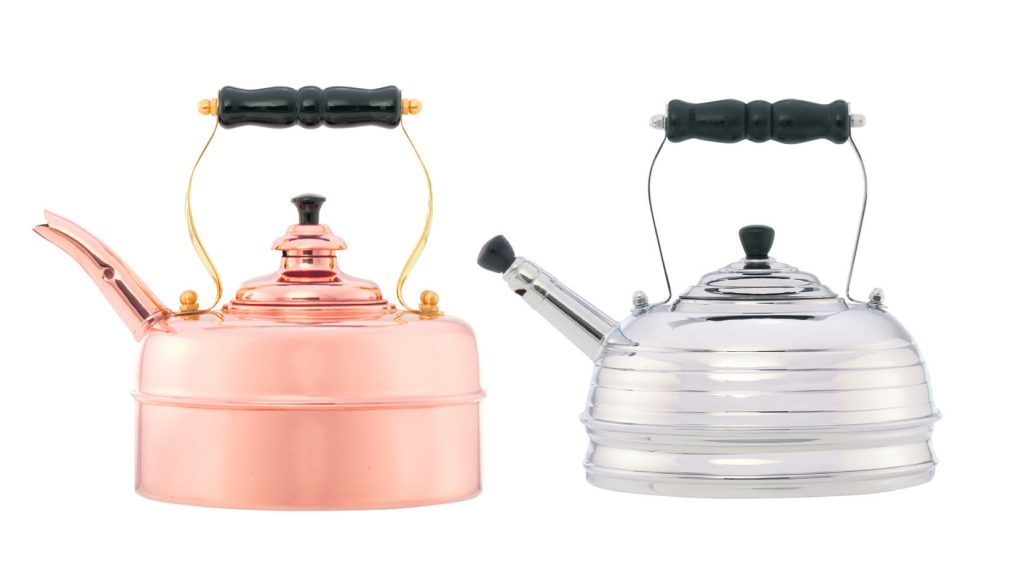 Founded in 1903, Newey & Bloomer is the original British manufacturer of the truly exquisite Simplex kettle range. 
These authentic kitchen essentials make perfect gifts. They are still made by hand from the highest grade of copper and to the same exacting standards in Birmingham. The longevity and timelessness of these kettles means this investment is something that will stay in kitchens for generations.
With kettles that are suitable for both electric and gas stoves, the range is now complemented with the new Highgrove, crafted especially for AGAs and Rayburns.
Here is a review from a customer: "I love my kettle. This is the best and fastest boiling kettle I've ever had for using on the AGA. It's also beautifully made and gives my kitchen a warm coppery glow. And it was made in Brum – perfect."
Find out more at neweybloomer.co.uk
2. Shakespeare's England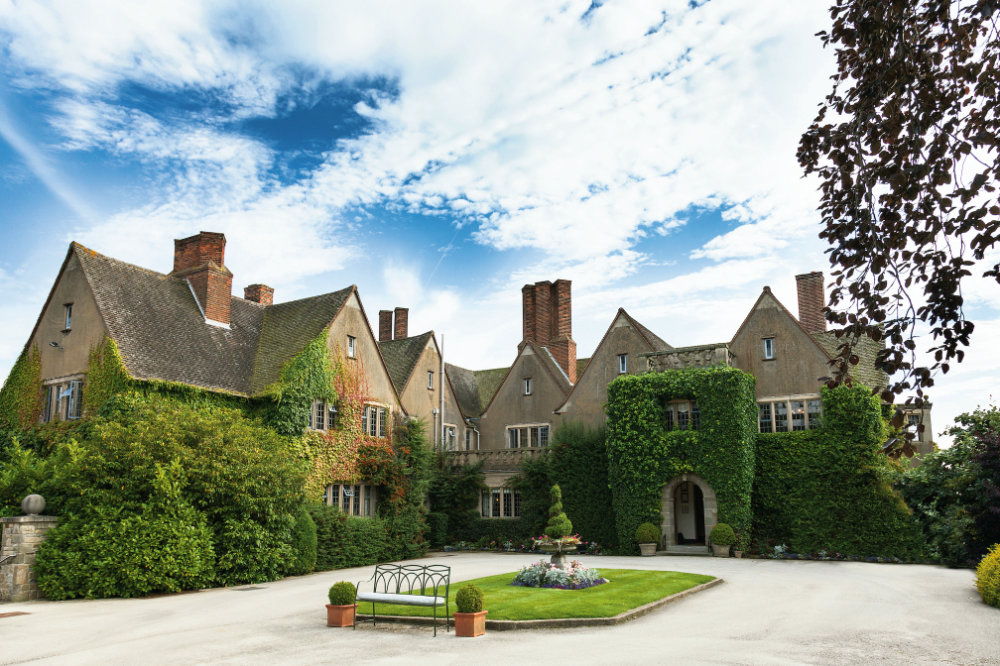 Get ready to plan your escape and explore one of the most beautiful and historic parts of Britain – Warwickshire.
Home to the world's most famous playwright, majestic castles and unique heritage, vibrant theatre and cultural venues, glorious gardens, fantastic shops, restaurants, tea rooms and pubs; Shakespeare's England provides everything you could wish for on a short break or longer holiday.
Warwickshire has an impressive history, medieval tales and romantic stories, ancient castles and tranquil countryside. You'll be spoilt for choice, whether you're looking for a day out with the family, a romantic break or an epic solo adventure.
There's accommodation to suit all budgets and tastes, whether you want a luxurious hotel, a tranquil rural stay, or a quaint local cottage or B&B. For a little indulgence there are many boutique or spa hotels. Or if you're on a budget, there's high quality, quirky accommodation all year round.
Find out more at shakespeares-england.co.uk
3. Elizabeth Gage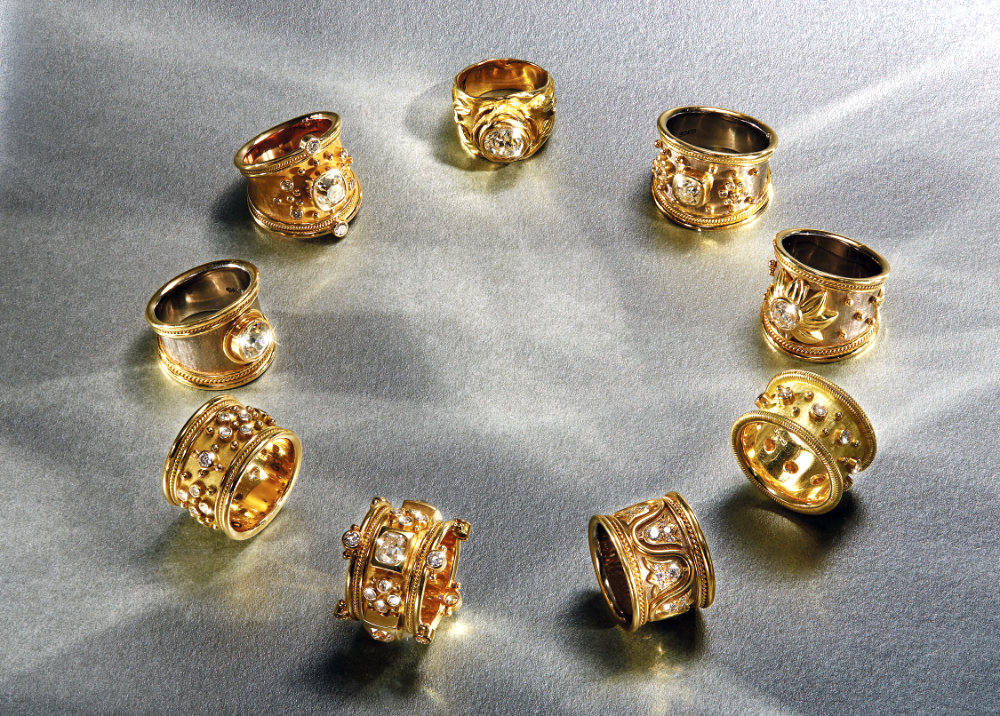 Elizabeth Gage is today recognised as one of the world's most influential and creative jewellery designers. Using jewels and gold instead of paint and canvas, she has become an acclaimed and highly regarded artist.
Having received an MBE for her unwavering commitment to jewellery since 1964, Elizabeth is internationally renowned for her unrivalled craftsmanship, extraordinary designs and unique creativity. All her beautiful jewels have always been handmade in Britain by some of the finest British goldsmiths.
For Elizabeth Gage, jewellery serves as a means of wearable art, combining meticulous and perfected craftsmanship. She believes jewellery should be about feeling comfortable with the pieces you are wearing, as she continues to produce one-of-a-kind works that transcend time.
Elizabeth takes her inspiration for her stunning works from many sources: from plants and animals to rocks and fossils; from ancient history to the planets and stars.
Find out more at elizabeth-gage.com
4. London Mint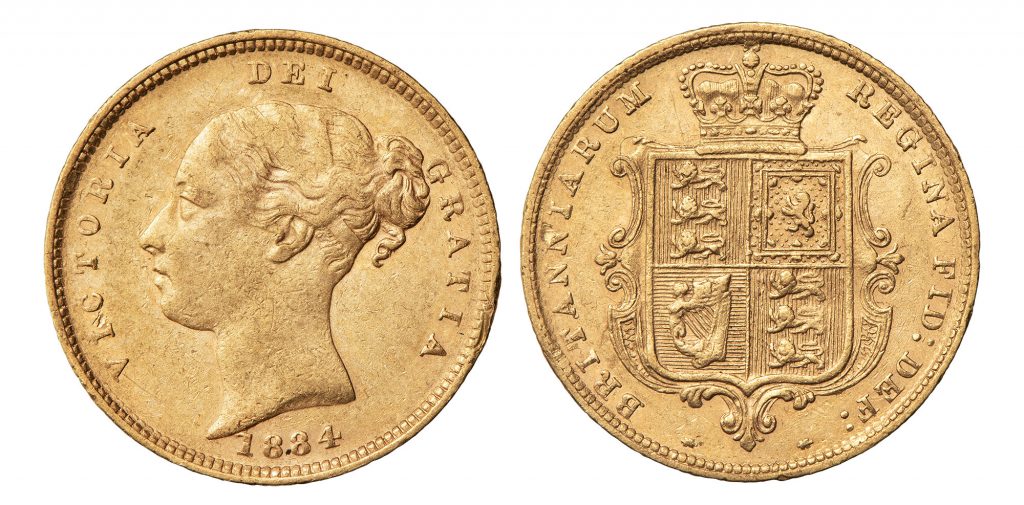 During Queen Victoria's reign, more than twice as many gold sovereigns were issued than half sovereigns.
Of all sovereign types ever issued, the half sovereign accounts for less than 18%, making it five times rarer than its sovereign counterpart. Of all the gold ever used to strike sovereign coins, less than 9% has been used to produce half sovereigns, so it should come as no surprise that Queen Victoria half sovereigns, struck in 22-carat gold and featuring the heraldic shield design, remain in high demand among collectors over 130 years later.
Fortunately, experts at London Mint have acquired a very limited quantity of these coins and they are available now for a single payment of £249. Postage and packing is free. Your coin is presented in an elegant display box and includes a certificate of authenticity to guarantee its provenance for the future.
Find out more at londonmintoffice.org/qv3
5. Bespoke British Pens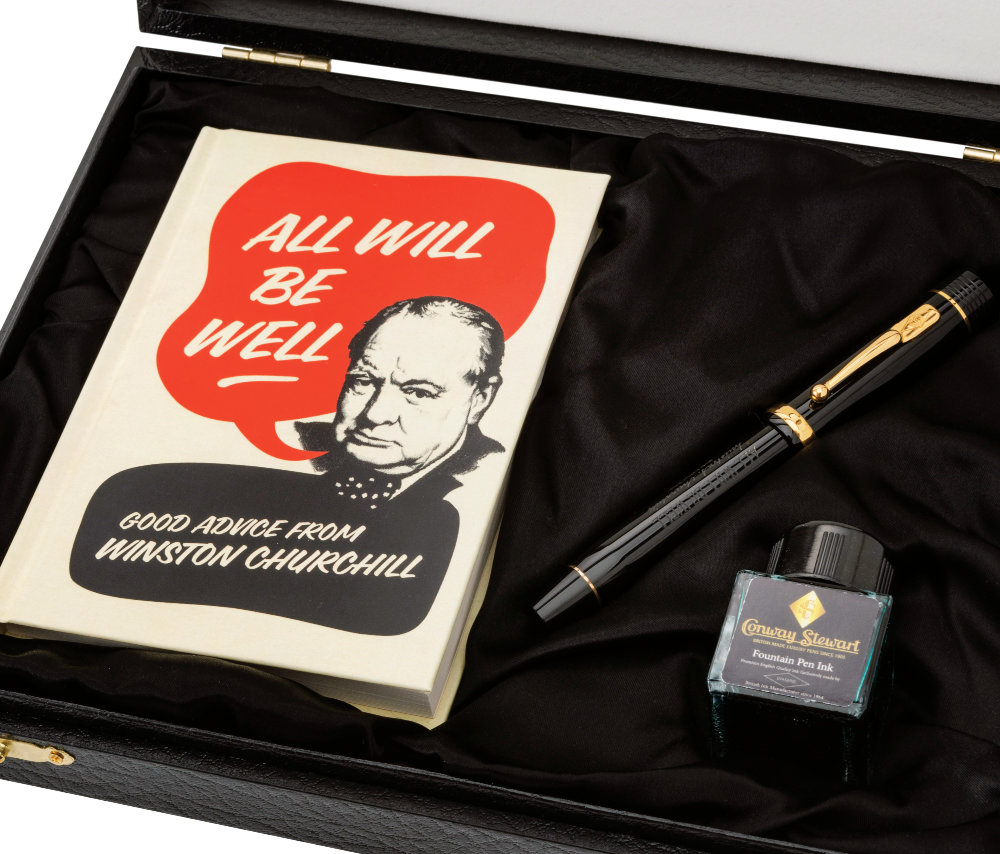 All Will Be Well is the first in the series of Conway Stewart Churchill Heritage pens for Bespoke British Pens. On the barrel of the pen is inscribed Churchill's uplifting wartime assurance "ALL WILL BE WELL", underneath this is his signature and under that are the words "Made in Great Britain".
The Churchill Heritage Pen range is produced in association with Churchill Heritage, through which the Churchill family distributes money to charities and good causes that keep alive the legacy of Sir Winston and the spirit of the words of wisdom he penned.
Bespoke British Pens has one of the largest ranges of British-made pens. Visit the company's website detailed below to discover over 100 different pens in all colours and sizes and to iconic British names like Conway Stewart, the Churchill, the Winston, the Shakespeare, plus the Doctor's Pen and the Lawyer's Pen.
Find out more at bespokebritishpens.co.uk
6. NFU Countryside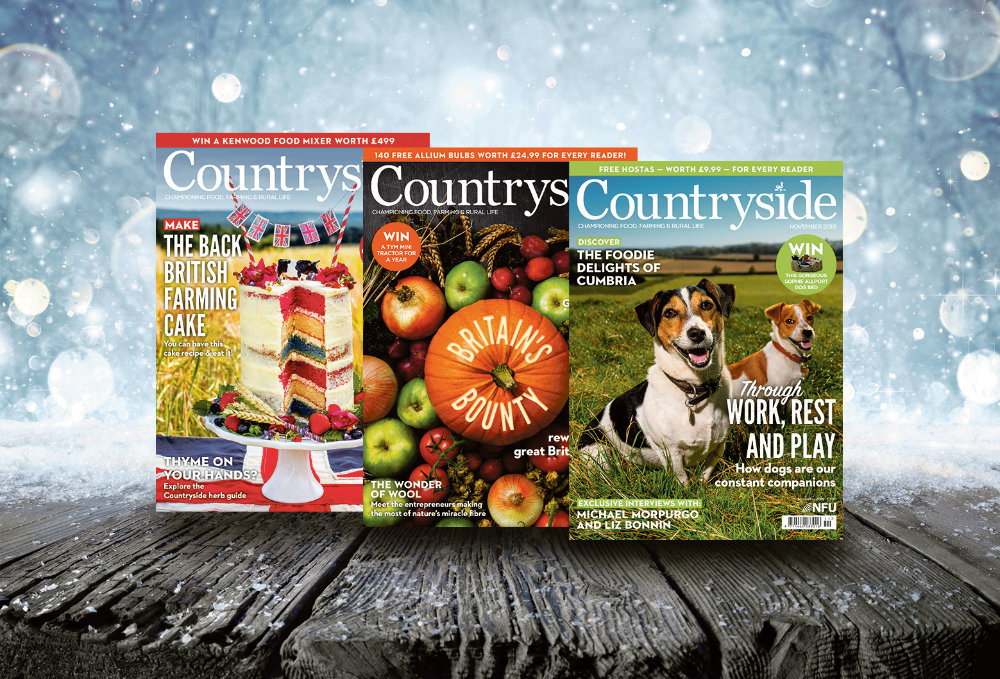 If you have a passion for the British countryside, food and rural life, Countryside membership is perfect for you.
You'll enjoy 'Countryside' magazine delivered to your door every month. With rural crafts and traditions, inspirational gardening tips, delicious recipes, wildlife, rural events and great places to visit, to discovering more about your food provenance and how you can support British farming, Countryside magazine is a true celebration of the British countryside. Plus, as a member, you'll have great benefits that help you to make the most of the countryside, such as 10% savings on cottages.com, 15% off Mountain Warehouse, discounts to rural events, significant loyalty discounts on a range of vehicles (eligibility T&Cs apply) and fabulous, exclusive member competitions and offers.
Countryside membership makes a great year-long gift. Purchase a one-year UK subscription for £41.50
Or a three-year UK subscription for £99 and save more than £25.
Find out more at countrysideonline.co.uk
7. Stevenson Brothers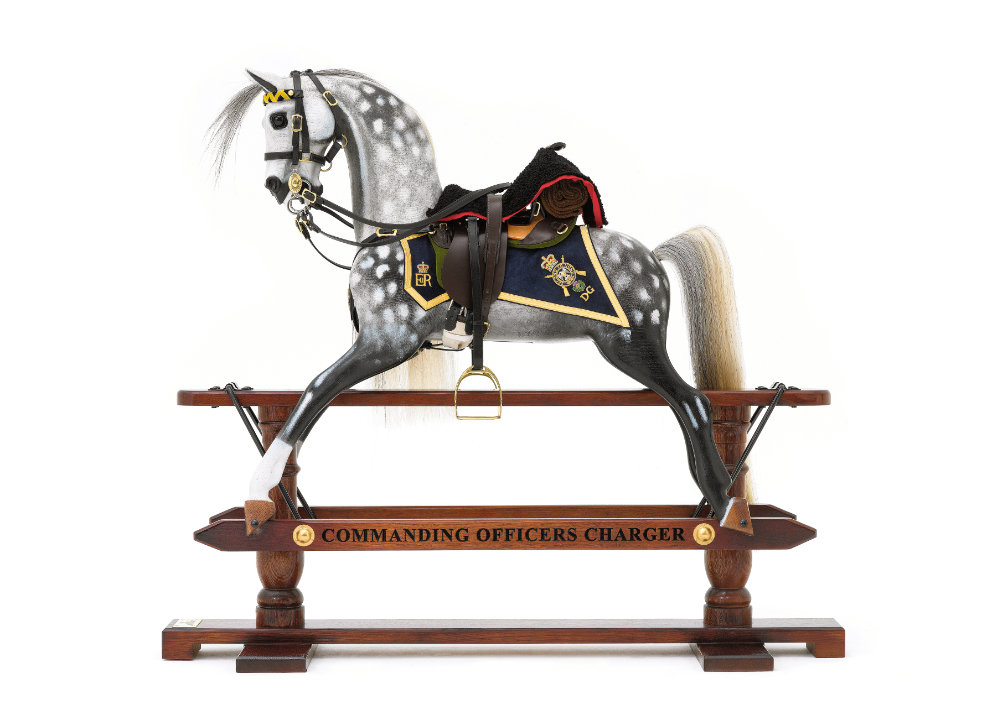 Stevenson Brothers are among the leading rocking horse makers in the world, having built their reputation over four decades.
The twins, Marc and Tony, make a huge range of horses, each individually numbered. They also specialise in making replicas of clients' own horses – a wonderful way to both commemorate a favourite horse and for future generations to learn equestrian skills.
They were taught their skills by their uncle, James Bosworthick, a naval shipwright at Chatham Dockyard, in Kent, who had spent a lifetime making toys and rocking horses.
Having made over 9,000 rocking horses for discerning customers all over the world the brothers are very proud of their heritage and have a wonderful clientele who appreciate the best of British craftsmanship. Among their prestigious customers is the Sultan of Brunei, reputedly the richest man in the world, who in 1988 commissioned them to make a 12- horse merry-go-round for his second wife's palace.
Find out more at stevensonbros.com
8. Help for Heroes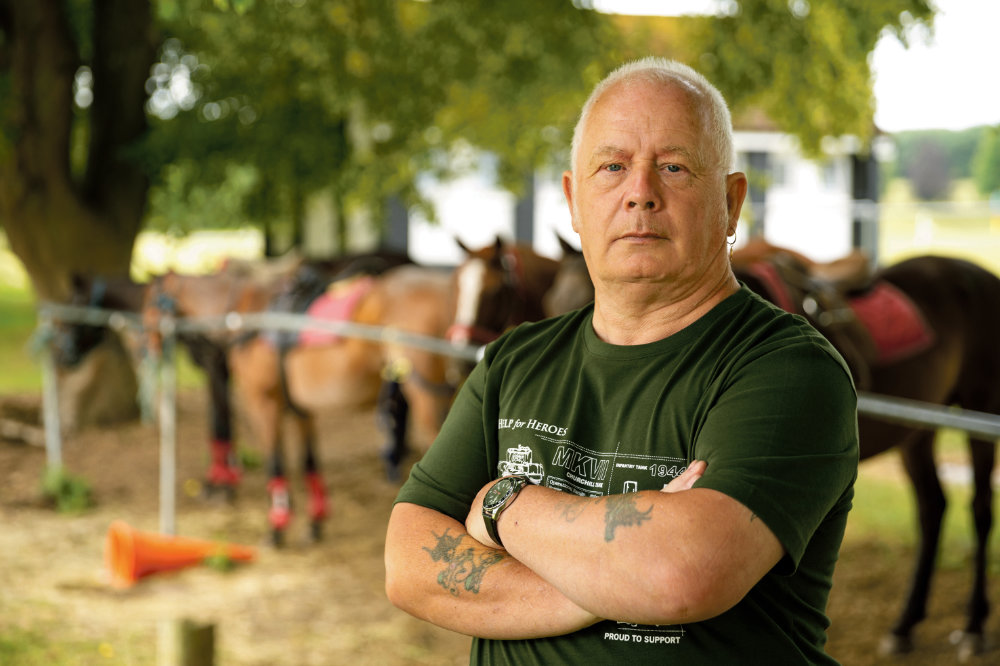 Help for Heroes believes those who serve our country deserve support when they're wounded. The charity helps veterans and serving members of the British Armed Forces who are suffering from physical or psychological illness to recover and get on with their lives by offering physical, psychological, career, financial and welfare support when they need it. It also supports their families.
Gifts in wills fund a third of its work, helping veterans like Bob McNab, who began suffering from post-traumatic stress disorder (PTSD) after deployment to Northern Ireland in the 1970s. Discharged from the Army in 1982 because of his illness, Bob shut himself away and turned to alcohol to mask his pain and it wasn't until 2015 that he felt able to call Help for Heroes and take the first step on his road to recovery. Now he and his wife, Lesley, are rebuilding their lives.
Find out more at h4hweb.com/leavealegacy
9. Southdown Duvets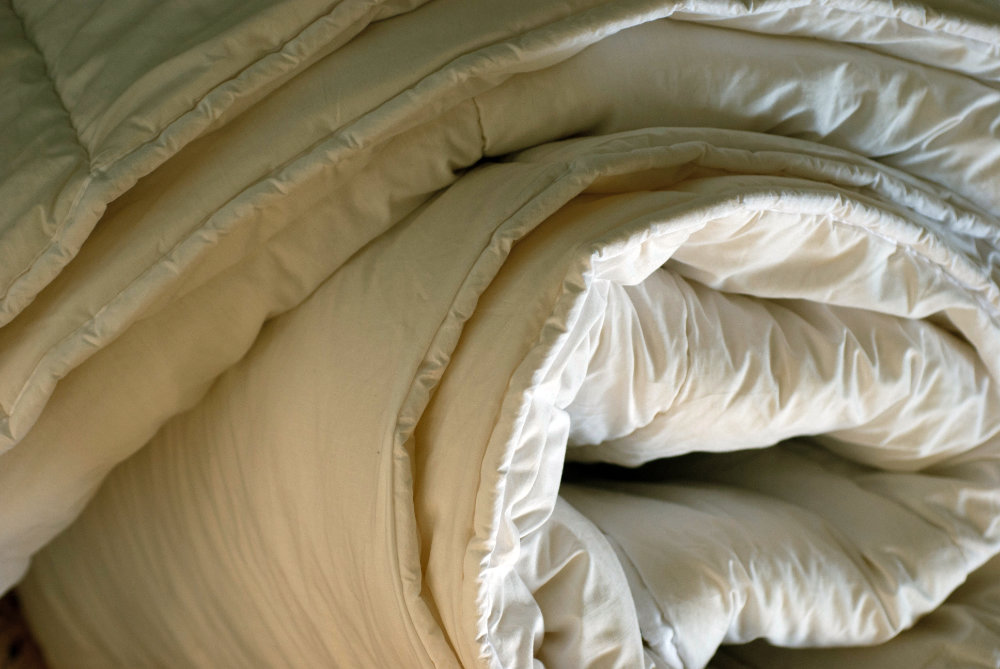 Down in deepest Devon, Jessica Cross is helping to change the face of UK sheep farming, one night and one duvet at a time.
She invites you to join the quiet revolution back to wool where provenance of the materials used in her bedding is guaranteed, they are renewable and the end result will not end up harming ocean life.
Of all the types of wool in the world, only British Southdown wool really excels in bedding. This is because of the very dense nature of the wool which gives it a "cloud-like" bouncy texture. Apart from using wool from her own flock, Jessica knows every farmer from whom she sources her Southdown wool, ensuring that all her bedding, (duvets, pillows and mattress toppers), is fully traceable from sheep to perfect sleep.
Everything is sustainable, bio-degradable, hypo-allergenic, free from dust mites and just gloriously comfortable – toasty warm in winter, cool in summer.
Find out more at southdownduvets.com
10. Rodney J Rigby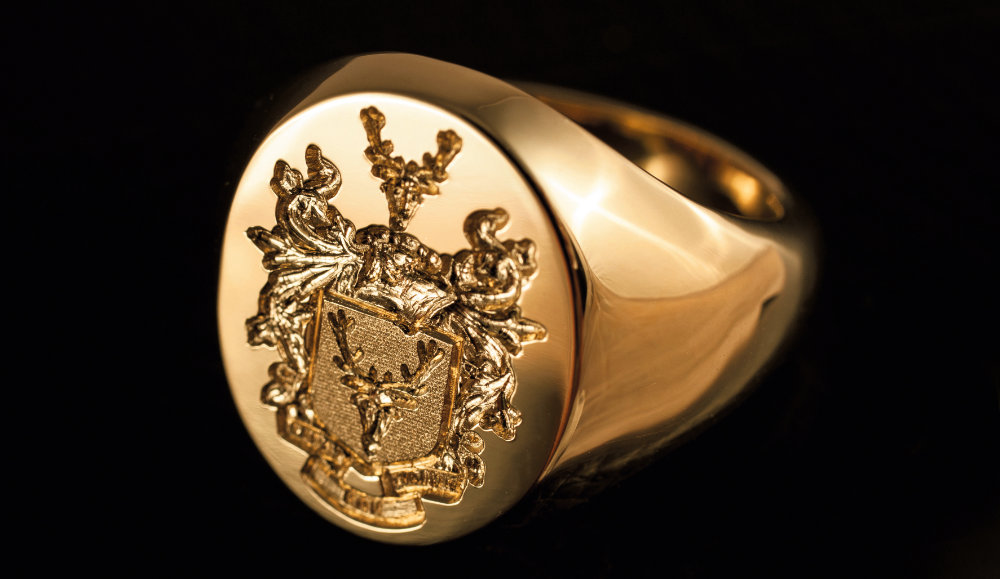 Based close to Royal Tunbridge Wells, in Kent, Rodney Rigby offers his clients the very finest
in bespoke jewellery design, hand engraving and restoration.
With over 45 years' experience as a goldsmith and master engraver, Rodney will accept commissions for the design and manufacture of any gold, silver or platinum item of jewellery, often incorporating diamonds and other precious stones.
An extensive gallery on Rodney's website shows some of the many beautiful items available and services he provides, from handmade gold signet rings, seal-engraved with a coat of arms with matching blazer buttons and cuff links to unique commissions.
Rodney has engraved signet rings, cuff links, blazer buttons and commemorative pieces for monarchs, princes, heads of state and Hollywood movie stars since the 1970s.
Since 1993 he has been a Freeman of the Worshipful Company of Goldsmiths, a Freeman of the City of London and a Fellow of the Institute of Professional Goldsmiths.
Find out more at rodneyjrigby.com
To see your company in any upcoming features we are arranging please email laura@hurstmediacompany.co.uk or editorial@hurstmediacompany.co.uk