Living an independent, dignified life where we can do as we please and make our own decisions is often one of the most fraught areas of concern when considering arranging care for ourselves and our loved ones.
But rest assured, there are so many ways to ensure independence, privacy and home comforts are retained whenever a little extra care and support is needed, whatever our age or disability, whether it's high-quality healthcare via live-in carers or a host of gadgets and aids that can help give support and peace of mind. 
Here are some ideas and sources of help and information.
1. TriLift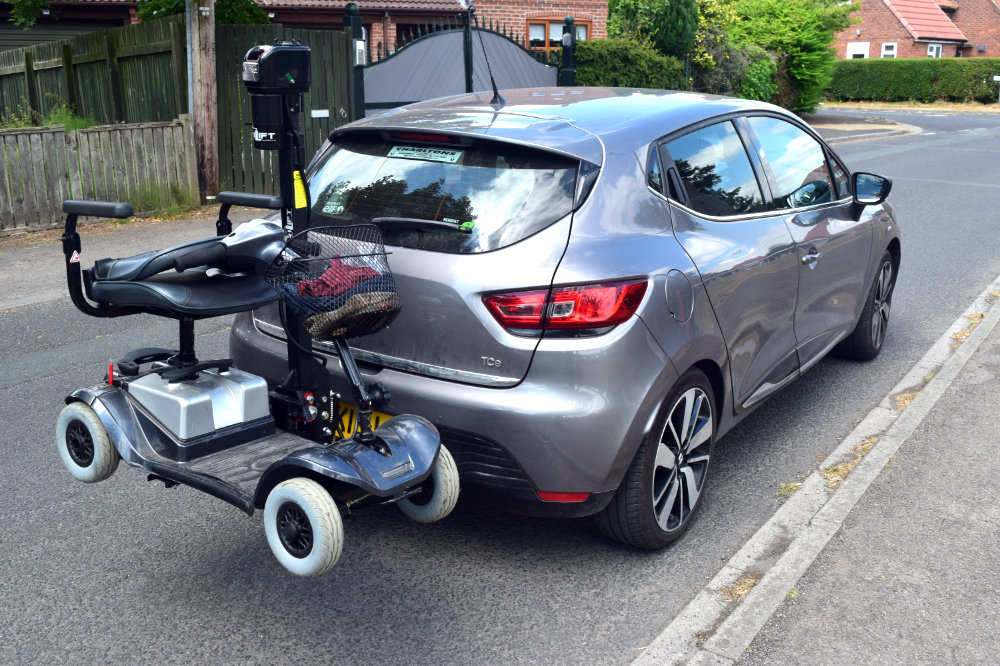 The UK has over 350,000 mobility scooter users who rely on their mobility device as part of their everyday life – and though their units are great for zipping round shopping malls and town centres, getting them there in the first place can be challenging and demand a degree of physical might and ability. Scooter and power chair transportation must be simple, affordable and easy to operate by one person – and TriLift UK has a remarkable and innovative product that neatly ticks all three boxes.
Fitted onto the back of a vehicle, the TriLift engages with a coupling bracket that is permanently fixed to the mobility scooter or power chair. By the flick of a switch, the mobility device is raised off the road and locked in place on the vehicle's rear.
Launched in the UK early in 2018, the TriLift has proved extremely popular and the company now has consultants covering the UK.
Find out more at trilift.co.uk
2. Acorn Stairlifts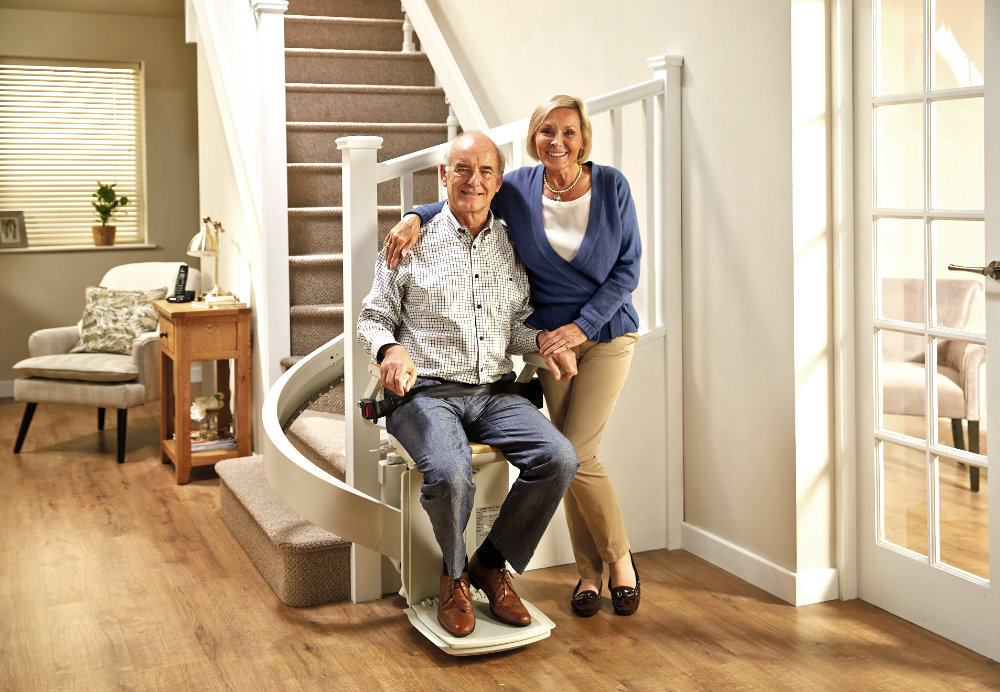 Feel safe on your stairs with an Acorn Stairlift, and enjoy the full use of your home once again.
An Acorn Stairlift gives you a safe, comfortable and simple way to get up and down your stairs. Tailor-made to suit your individual home and lifestyle, an Acorn Stairlift can be fitted to all types of staircase, and what's more, it can be done within a matter of days rather than weeks.
Acorn Stairlifts will help you master 'the three Rs': Regain your independence; Retain full use of your home and Remain in the home you love. Installing an Acorn Stairlift turns your home into a bungalow by removing the obstacle of stairs if they become too challenging.
Whatever type of staircase you have in your home, straight or curved, Acorn can provide the perfect solution for your needs.
Find out more at acornstairlifts.co.uk
3. Care UK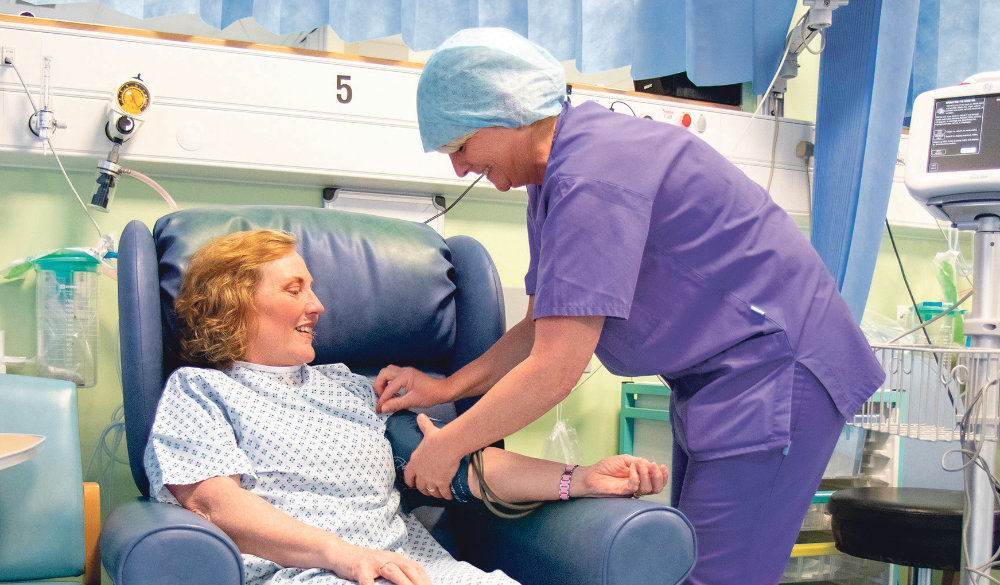 Care UK believes its patients should receive high-quality healthcare – fast. Nobody likes to wait and leaving it too long before having your treatment can be detrimental to your recovery.
If you want rapid access to high-quality, consultant delivered surgery, Care UK's self-pay packages could be the ideal solution. With prices up to 30% less than other private hospitals, but without compromise on quality, it's no wonder so many patients are turning to Care UK for their surgery.
Care UK consultants are all employed by the company, which means it can offer a consistency of care far less costly than other private hospitals. And while you can expect all the quality of care and excellent clinical outcomes, Care UK dispenses with the more expensive yet unnecessary add-ons.
Get your life back on track and enquire about self-pay treatment options today. For a full list of prices and procedures visit the website.
Find out more at careukselfpay.co.uk
4. The Good Care Group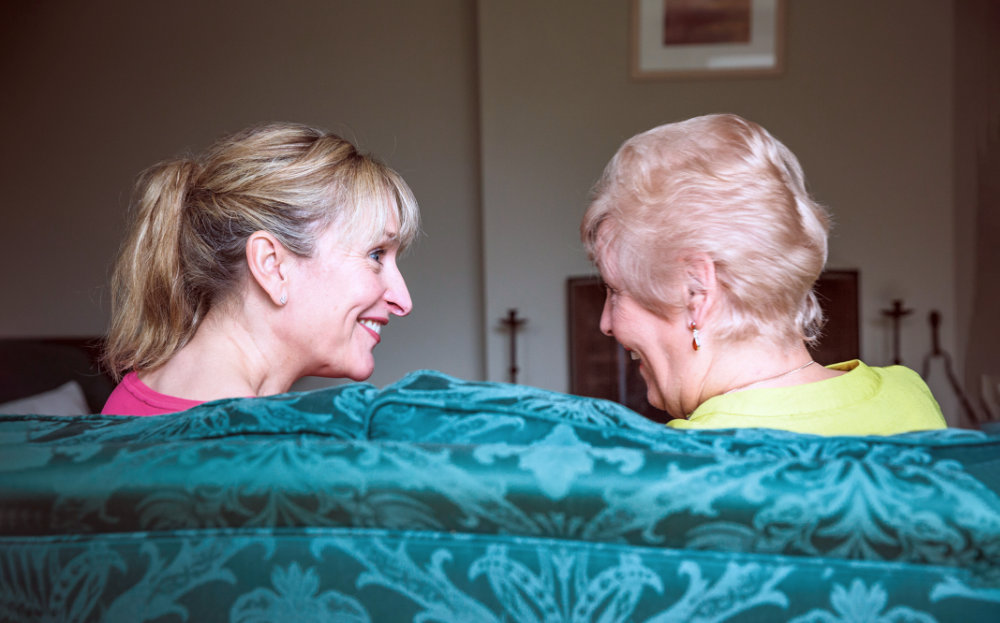 It's not easy to admit we need extra help to live well at home, or face the prospect of moving to institutional care. So it may be a surprise – and a relief – to learn there is another option.
The Good Care Group provides highly tailored, live-in support in your own home.
A discreet, dedicated carer will move in and help you keep everything that matters most – your family, your possessions and your independence – closer for longer.
The only dedicated live-in care provider in the UK to receive 'Outstanding' ratings across the board from regulators at the Care Quality Commission, it specialises in dementia care but supports people with a wide range of needs. For those with complex requirements, its unique nurse and OT-led services provide the highest level of individual care.
The results are remarkable, with clients experiencing far fewer falls, fractures, infections or emergency hospital admissions than the average care home resident.
Find out more at thegoodcaregroup.com
5. Promedica24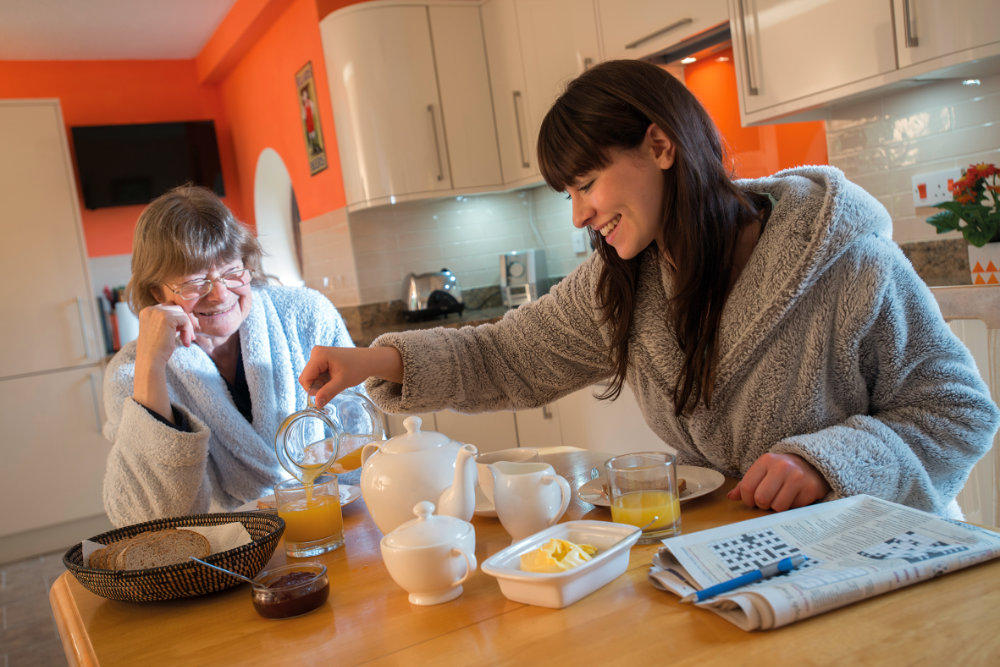 "When my health started to deteriorate, I was only aware about care home solutions and I was worried about being taken away from my home, community and my best friend, Oscar, my terrier. I found out about live-in care from my doctor and was told I would be able to stay in my own home, where I felt the safest and happiest and it didn't cost a fortune.
I met my care-worker, Anna, and she is now a part of my family. She's been an angel and takes care of the jobs I can't quite manage, as well as helping me throughout the day when I struggle with mine and Oscar's needs."
Promedica24's live-in care serves the whole of England and provides an attractive and affordable alternative to residential care. Individuals benefit from the full attention of their care-worker, who is matched based on personality, interests and needs.
Find out more at promedica24.co.uk
6. iMedicare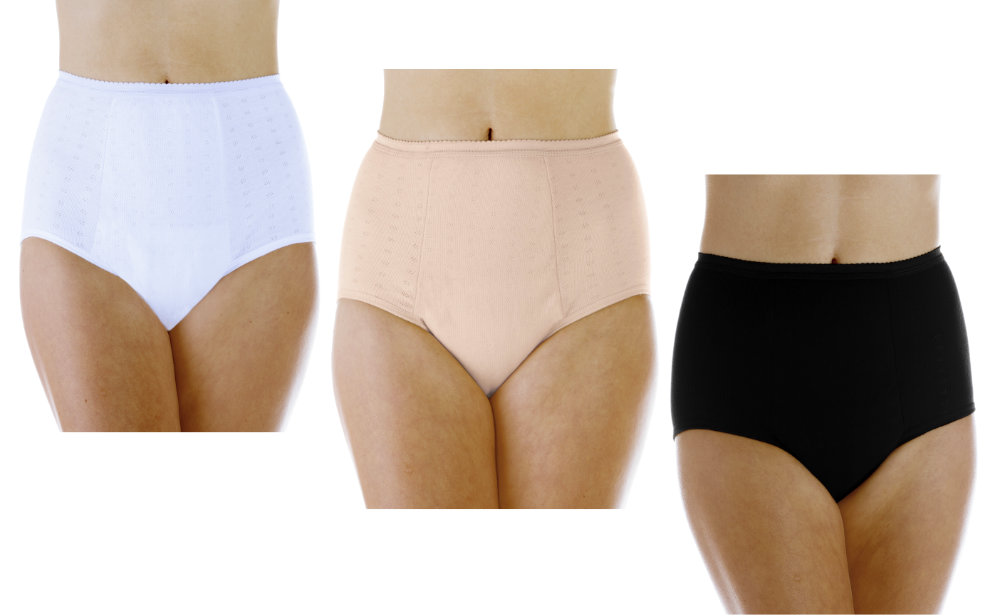 Are those awkward leaks getting in the way of your exercise? Urinary incontinence affects women aged from 15 years and up. Prevalence varies from 10% to 30% and is a socially embarrassing condition, causing withdrawal from social situations and reduced quality of life.
Durable and attractively priced, Wearever washable incontinence underwear features a discreet, one-piece design with built-in absorption pad, with a choice of regular, super or maximum absorbencies up to 650ml, that look and feel just like regular underwear. They are also available in a range of styles that will suit everyone, from comfort styles and maximum briefs to pretty lace designs to bikini cut panties.
Wearever will still function after 200 machine washes, saving you money and allowing you to feel good about protecting the environment from disposables.
Find out more at mypelvichealth.co.uk
7. TTfone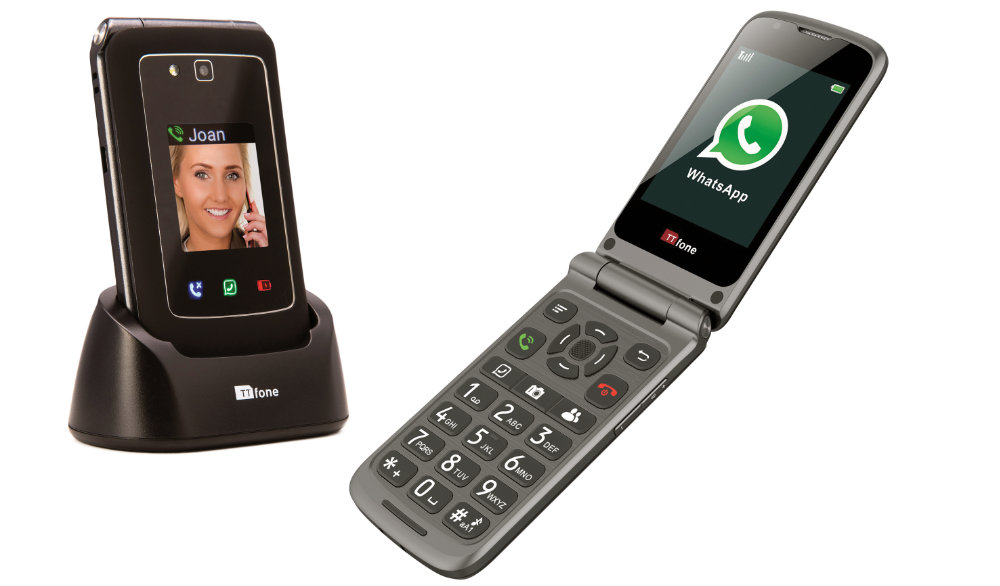 The TTfone Titan TT950 is a fully featured Android simple smartphone. Use Whatsapp messaging, calling and video call to stay in touch with loved ones without the complicated menus of most smart phones. It is 3G compatible and comes in a stylish flip design with screens on the inside and outside. The volume on the Titan's built-in speakerphone is much louder than conventional mobiles. With the dock charging system, it's easy to keep your battery charged and phone ready to use.
Specially designed for the elderly, disabled, hard of hearing or those with low dexterity the TTfone range of big button mobile phone are the opposite of a smart phone and come with features like loud volume, easy menus, clear large displays and an SOS emergency button for summoning help with just a single press.
Find out more at ttfone.com
8. Support Dogs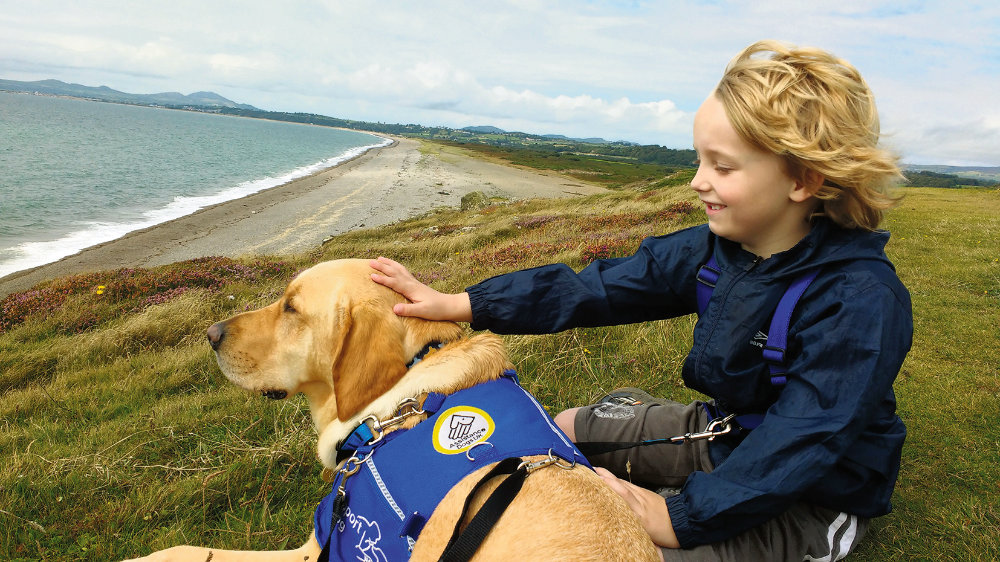 Support Dogs is a national charity, saving and improving the lives of children and adults affected by autism, epilepsy and disability.
One in every three support dogs would not exist without the kindness of those who have left donations to this great charity in their will. If the time is ever right for you to remember a charity in your will, please remember Support Dogs.
A gift of just 1% can make a huge difference to the families will help and the dogs they train. One in four of the dogs that Support Dogs train comes to them from rescue centres or as unwanted pets.
Established in 1992, Support Dogs works across England, Scotland and Wales and provides all its services entirely free of charge to those in need of them. However, the charity relies solely on voluntary donations and receives no government funding.
Find out more at supportdogs.org.uk
9. Able Community Care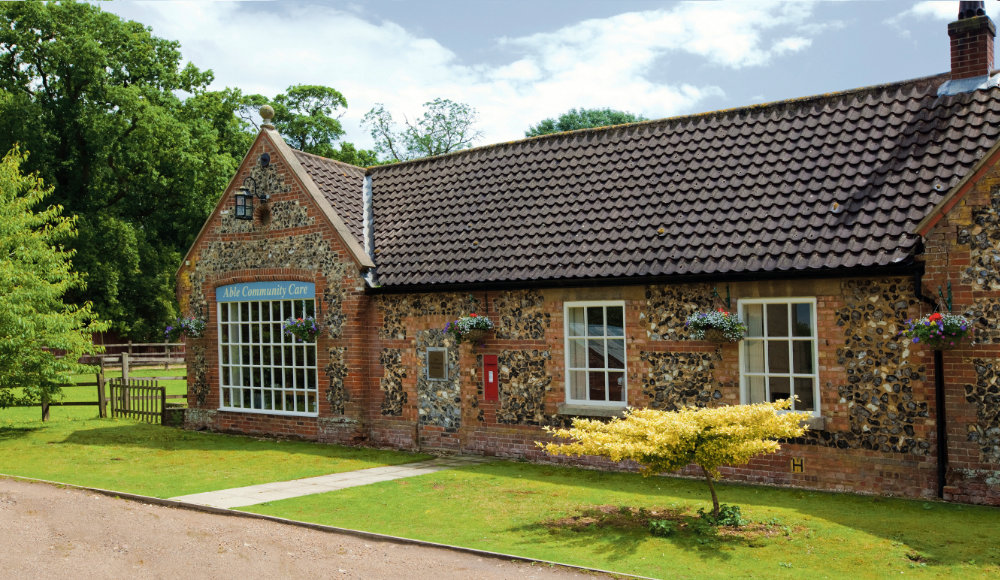 Enjoy the peace of mind knowing that you can benefit from top-quality care, surrounded by all your home comforts.
Able Community Care was established by Angela Gilford in 1980 to offer alternative care support to older and disabled people, without the need to move into a residential care setting.
For 40 years, the family-run company's live-in care service has enabled thousands of people to stay in their home of choice.
The service offers, rotational, live-in support provided by professional care workers and is managed 24/7 by experienced care managers.
Each client has an individual description of their care requirements based on their personal, domestic and social care needs. Clients express their views on the care workers they feel comfortable with in their own home and rotational systems of requested care workers are managed on their behalf.
The company offers its service throughout the UK and the Channel Islands
Find out more at ablecommunitycare.com
10. Miracle Workers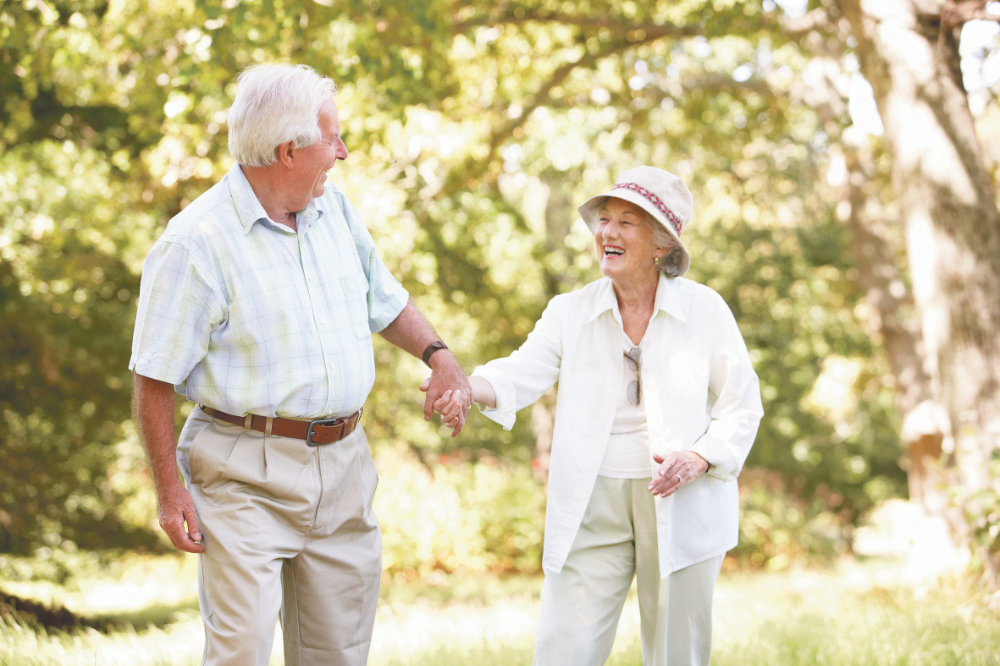 Live-in care is fast becoming the preferred choice of many people. It enables the elderly and disabled to remain in their own home, living life on their terms. That means choosing your own routine; when and what to eat, when to get up and when to go to bed. It means seeing friends and family when and where you wish. It might even mean retaining the companionship of a beloved pet. All of this is thanks to the support of a carer who lives with you and gets to know you properly.
For family members, live-in care provides peace of mind and the reassurance of knowing that their loved one has the benefit of a fully-trained, DBS-checked carer on hand, 24 hours a day.
Miracle Workers offers a flexible and bespoke service throughout the UK. The team delivers services that respect each client's independence, privacy, dignity and the right to make informed choices.
Find out more at miracle-workers.co.uk
To see your company in any upcoming features we are arranging please email laura@hurstmediacompany.co.uk or editorial@hurstmediacompany.co.uk