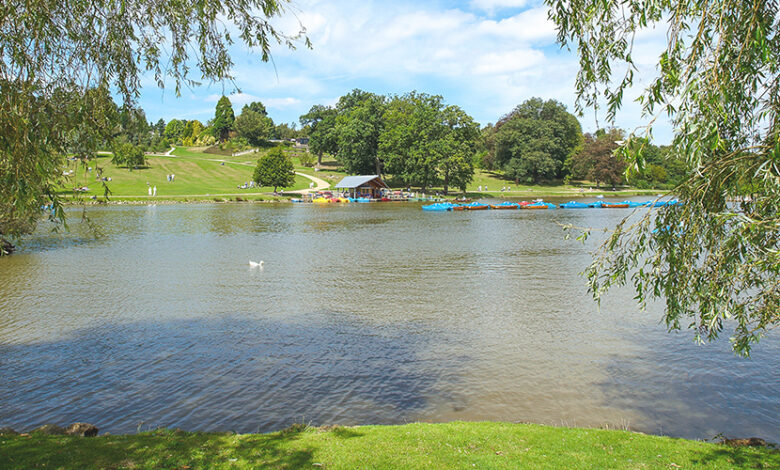 Experience Royal Tunbridge Wells in Kent, the only historic spa town in the South East of England, equidistant from London and the coast.
Royal Tunbridge Wells lies at the heart of an Area of Outstanding Natural Beauty, unspoilt ancient countryside famously known as the Garden of England.
Set amongst a rich heritage of orchards, hop farms (and hop picking), vineyards, market towns, iron production and cloth weaving, the wider region of Tunbridge Wells possesses a fascinating depth of heritage and history.
With most of the region designated as an Area of Outstanding Natural Beauty and dotted with ancient churches and oast houses, there are plenty of opportunities to soak up the English rural scenery which inspired greats such as Thackeray, EM Forster, Chagall and Tattershall Dodd I. Here are some of the best attractions to visit in the area.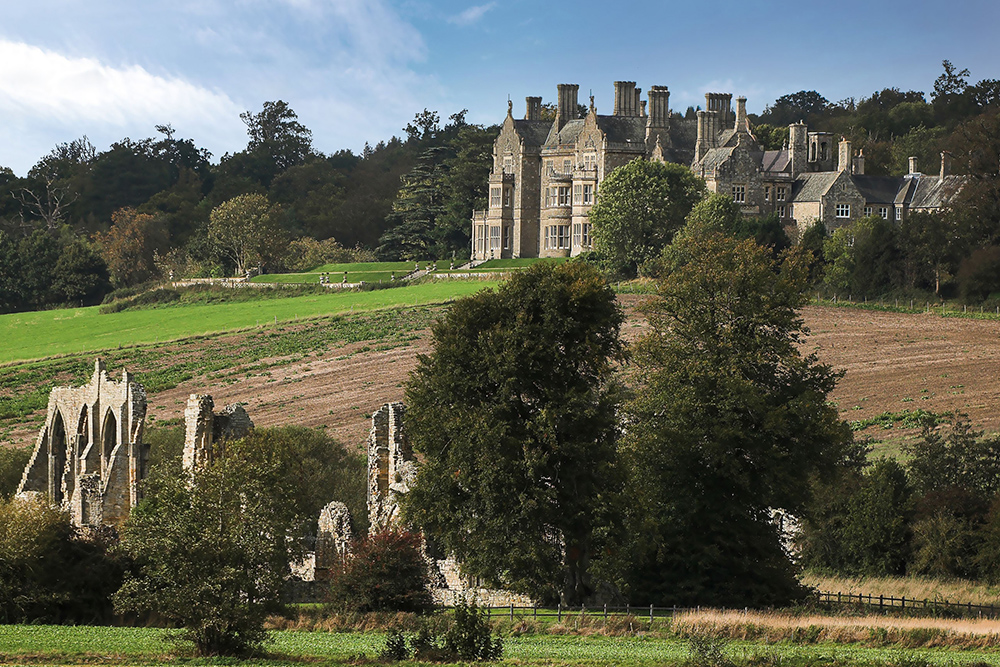 1. Penshurst Place
A fabulously maintained Tudor palace, the manicured gardens and filming location for Wolf Hall and The Other Boleyn Girl amongst others is perfect for a royal day out.
2. Groombridge Place
Discover a beautiful country estate resting on the border between East Sussex and Kent, on the edge of the historic village of Groombridge. Visitors can enjoy a walk through the estate including along the canal path where you can find children's play areas at Crusoe's World including a fantastic pirate ship. Further into the enchanted forest visitors will find a new large wooden fort and the popular raised boardwalk. Or why not play hide and seek in and out of the tepees?
3. Bedgebury Pinetum and Forest
This is a centre for international conservation and hosts the most complete collection of conifers on one site anywhere in the world. There are many different paths for visitors to follow and it's a wonderful place for a family adventure in the great outdoors.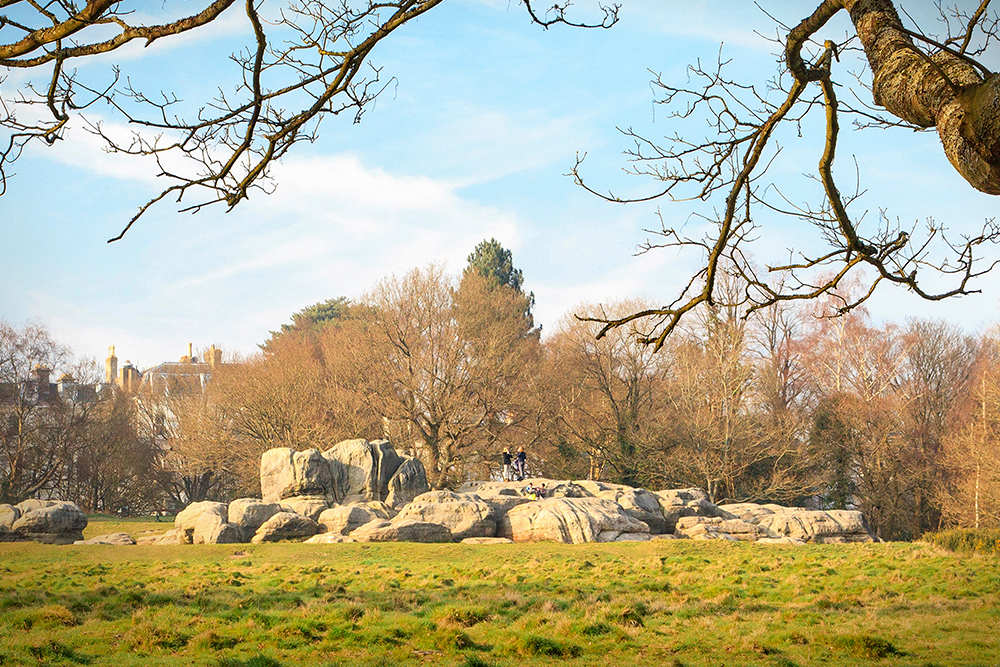 4. The High Rocks
Found down a quiet country lane, this just a few minutes drive from Tunbridge Wells town centre, with ample parking for those driving to the location. With so much to offer The High Rocks has become one of the most attractive venues in the southeast of England.
5. Dunorlan Park
Not far from the centre of Royal Tunbridge Wells, Dunorlan Park is spacious and elegant with wide grassy slopes and magnificent views to the Weald. It is renowned for its amazing water fountain, Grecian temple and huge boating lake. Boats can be hired until the end of October.
6. Calverley Grounds
A lovely landscaped park of gardens located in the centre of Royal Tunbridge Wells, Calverley Grounds boasts attractive lawns and ornamental gardens, including an Italianate garden. This beauty spot has played host to a number of much loved annual events including the Mela, The Royal Tunbridge Wells Food Festival and the hugely popular winter ice rick and venue SKATE.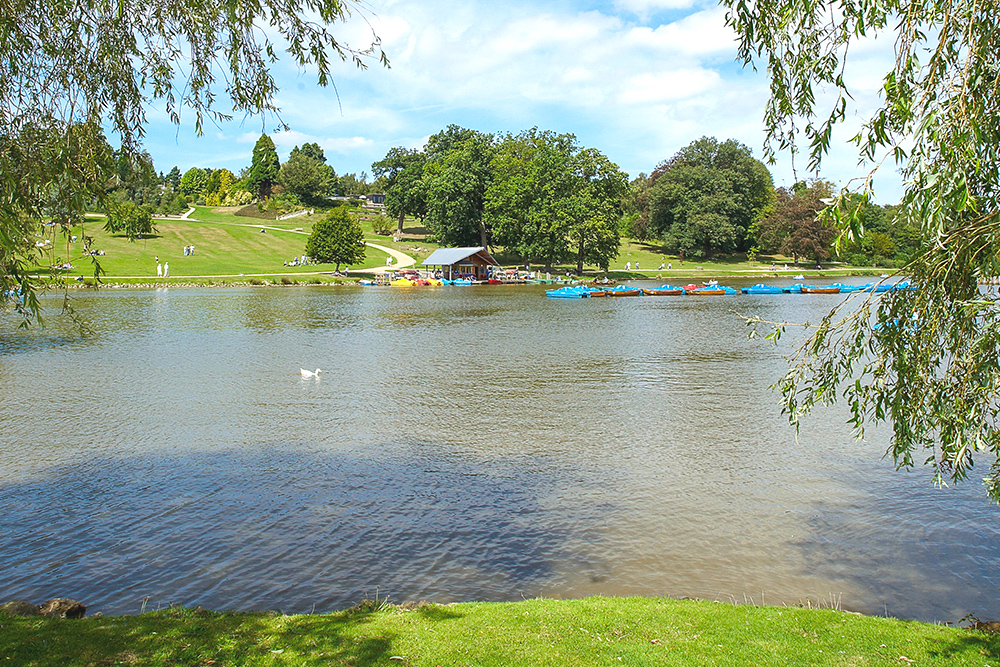 7. The Chalybeate Spring
Discovered over 400 years ago, by Lord North who felt rejuvenated from drinking the cool water, The Chalybeate Spring is situated in heart of the historic Pantiles. The Chalybeate spring water was served by someone called a 'Dipper' for a small fee; not for the water, which has always been designated as belonging to the people, but for being served the medicinal solution in a genteel fashion.
8. Scotney Castle
An English country house with formal gardens south-east of Lamberhurst in the valley of the River Bewl in Kent, this is not one to be missed for a wonderful day out with the family.
9. Sissinghurst Castle Garden
This National Trust garden was created by Vita Sackville-West and husband Harold Nicolson. It is one of the most famous gardens in England and has designated Grade I status. A must for all gardeners (and anyone else!).
10. At Pashley Manor
Delve into 11 acres of beautiful borders and vistas, the culmination of a lifetime of passion for gardening and an admiration of the tradition of the English country garden.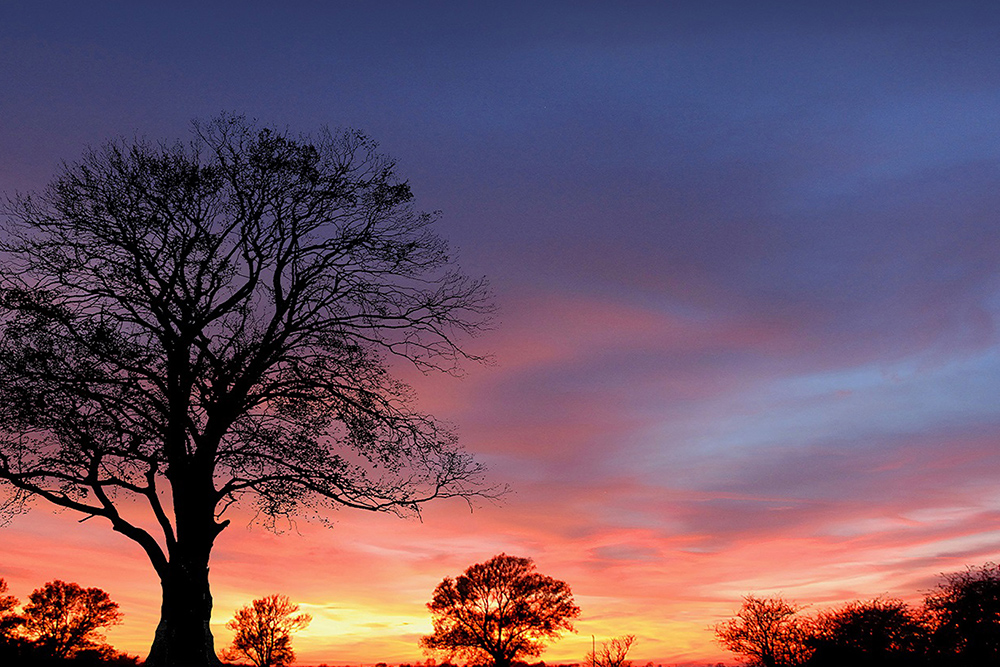 Plus, events not to be missed…
Jazz on the Pantiles all summer long
Local and Live – a free music festival every August Bank Holiday
Puppetry Festival – a biennial series of events in autumn
Food and Drink Festival in The Pantiles
Ice skating and Bavarian curling at the Christmas ice rink
Cranbrook Apple Carnival – a free quirky country market town escapades
Unfest, in the old public toilets The Forum, an independent music venue
Tom Kerridge's Pub in the Park
Tulip Festival and Dahlia Festival at Pashley Manor Garden
Spring Diesel Gala, CAMRA Real ale and cider festival at Spa Valley Railway
RTW International Music Festival.
To see your company in any upcoming features we are arranging please email editorial@hurstmediacompany.co.uk