Keeping your mental and physical wellbeing in check has proved challenging over the past 12 months. From gyms shutting their doors due to lockdowns up and down the country, to the mental anguish of being cut off from friends and family, 2020 was a real struggle when it came to maintaining your health and fitness.
With the past year well and truly behind us it's time to properly step up when it comes to caring for your health. Sure, COVID-19's not gone away, but if you stay safe and take care of yourself from the comfort of your own home or surroundings you can emerge from this pandemic a truly fitter and better you…
1. TRUCONNECT by TV.FIT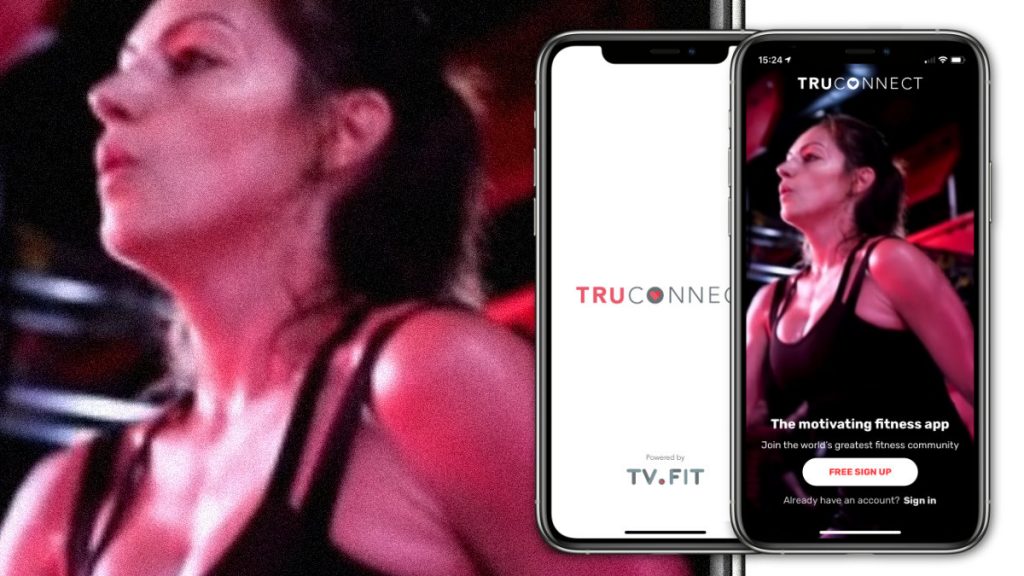 The brand new TRUCONNECT by TV.FIT app provides affordable, flexible fitness and behavioural solutions from the comfort of your own home. Now users around the globe can stream hundreds of workouts directly to their smartphone, tablet or TV, whether you're looking for kids' fitness for younger family members, or pre- and post-natal workouts for mums or mums-to-be. All programs are adaptable – with modifications available to suit all skill levels – and there's even access to over 45 e-books for improving body and mind.
With workouts ranging from HIIT and yoga to barre and circuit training, dedicated Silver Sessions for seniors also feature, delivered by fitness hall of famer and former World Karate Champion, Dean Hodgkin. In addition, the app hosts an impressive array of exclusive content from celebs including Gemma Atkinson, Gorka Marquez, Jessica Wright and Helen Flanagan.
2. Leg Master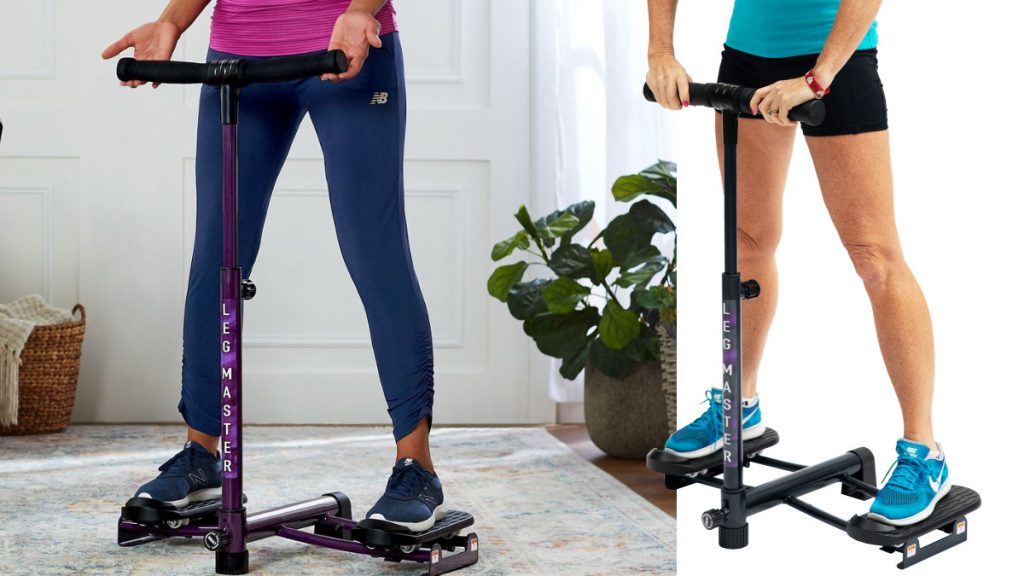 At the time of writing (lockdown #3) it's hard to know when's best to invest in an annual gym membership. Instead, why not fork out for some home fitness equipment you can use regardless of what Bojo tells us we can and can't do? The Leg Master promises a full body workout in less than 60 seconds, focusing on strengthening and tightening the pelvic floor, inner thigh and buttocks. Using over 200 muscles, it works by using your own bodyweight to provide classic strength training, and is proven to tone and sculpt tricky-to-train areas.
Studies into The Leg Master have shown it can reduce body fat and increase muscle mass similar to traditional strength training. It also engages the lower abdominals and the lower back, and, with the addition of the new flexible handlebar, helps to tones the upper arms, upper back and chest.
3. Marodyne LiV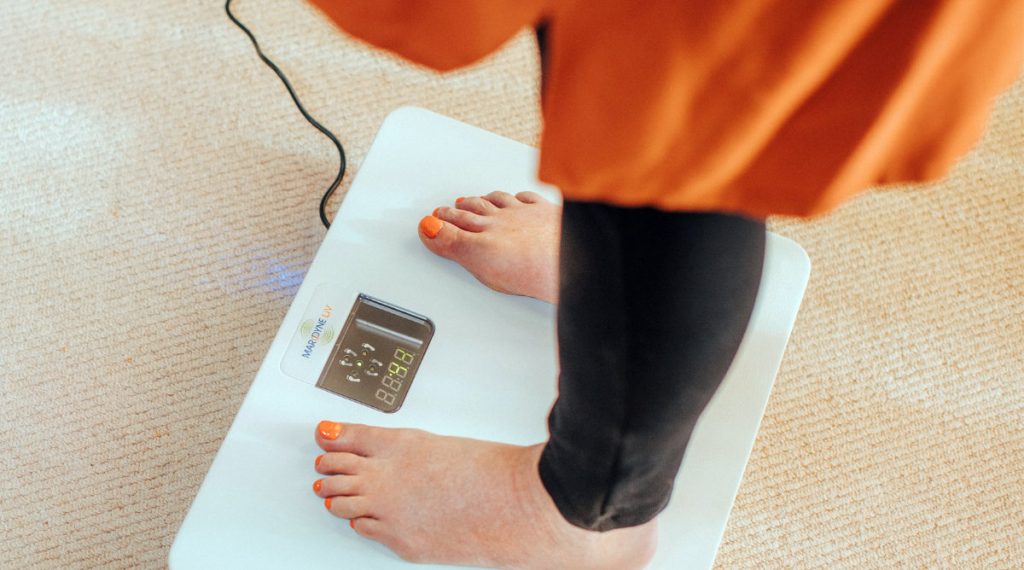 Three million people in the UK are estimated to suffer from osteoporosis, with one in two women and one in five men expected to break a bone each year. Keeping your bones healthy has therefore never been more important, with Marodyne LiV's low vibrating platform potentially being the answer to all your problems.
Originally built for NASA to help astronauts overcome osteoporosis after spending time non-weight-bearing in space, Marodyne LiV is the world's first clinically-approved, non-invasive, drug-free option for people affected by the condition. Looking exactly like a set of bathroom scales, you simply stand on it for 10 minutes a day and allow the low intensity vibrations to stimulate your body's cells, reforming bone and muscle tissue in the process. The minute you step on its 'smart' technology gets to work, automatically adjusting to your weight, mass and movement to produce low acceleration, high frequency vibrations that send signals to reactivate the bone-building cells in the body.
4. Tisserand Little Wellbeing Wonders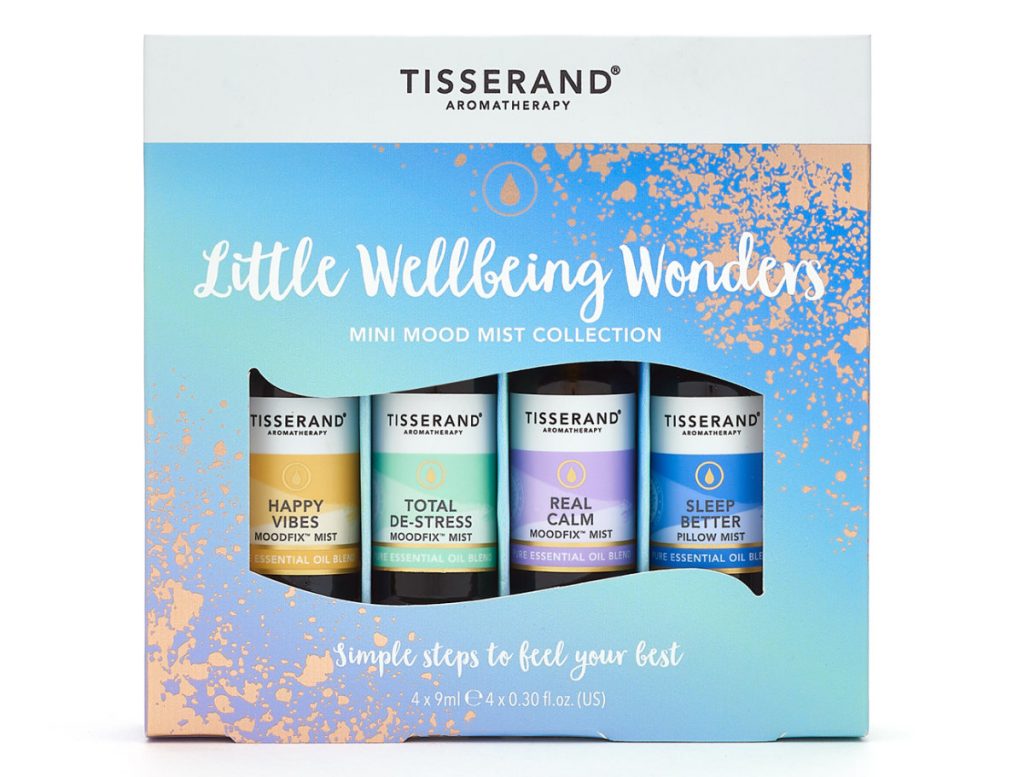 In these stressful times sometimes you just need a little pick-me-up to sort out your head space and get you back on track. That's where Tisserand's Little Wellbeing Wonders comes in, a four-pack of handy pocket-sized mood boosters in a range of scents dependant on how you feel.
To create a cloud of joy, calm, tranquillity or serenity, simply spritz your chosen mini mist around your space or onto your pillow and allow the aroma to settle your senses. There's Happy Vibes MoodFix Mist, a blend of Lemon Tea Tree, Bergamot and Nutmeg 100% natural pure essential oils to help you wake up and shine; Total De-Stress MoodFix Mist, a blend of Geranium, Orange and Nutmeg 100% natural pure essential oils to help you let go of stress; Real Calm MoodFix Mist, a blend of Lavender, Bergamot and Patchouli 100% natural pure essential oils to help you find your inner calm; and Sleep Better Pillow Mist, a blend of Jasmine, Sandalwood and Lavender 100% natural pure essential oils to help you sleep soundly.
5. LQ Collagen Joint Care MAX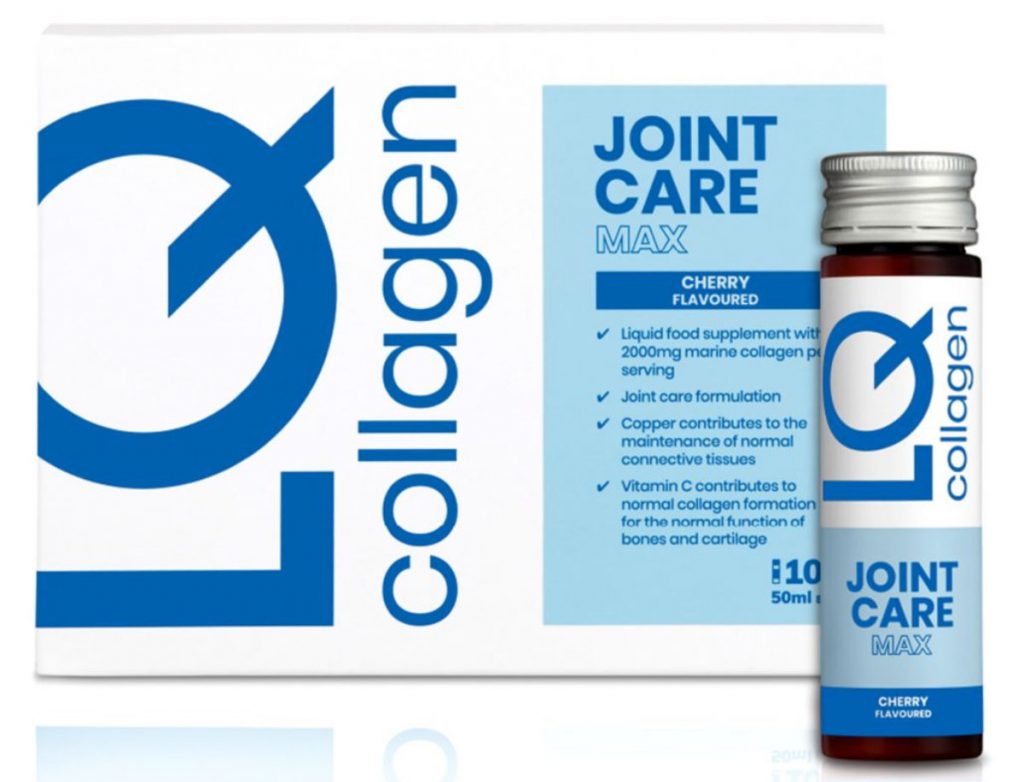 Looking after your joints is not to be taken lightly, as many sufferers of arthritis and osteoarthritis will adhere to. That's where LQ Collagen Joint Care MAX comes in, a daily all-in-one joint care liquid collagen supplement in a delicious cherry flavour. Each shot contains high-quality key ingredients to deliver noticeable joint care support from the inside out. Boasting 2000mg of marine collagen – designed to help support healthy joints – other ingredients include Copper, which contributes to the maintenance of connective tissues; and Vitamin C, contributing to the normal function of bones and cartilage. They also absorb into the body more effectively than pills, with one 50ml shot containing the same amount of active ingredients as up to 10 tablets. We know what we'd rather swallow…
6. Izzy Judd Mindfulness for Mums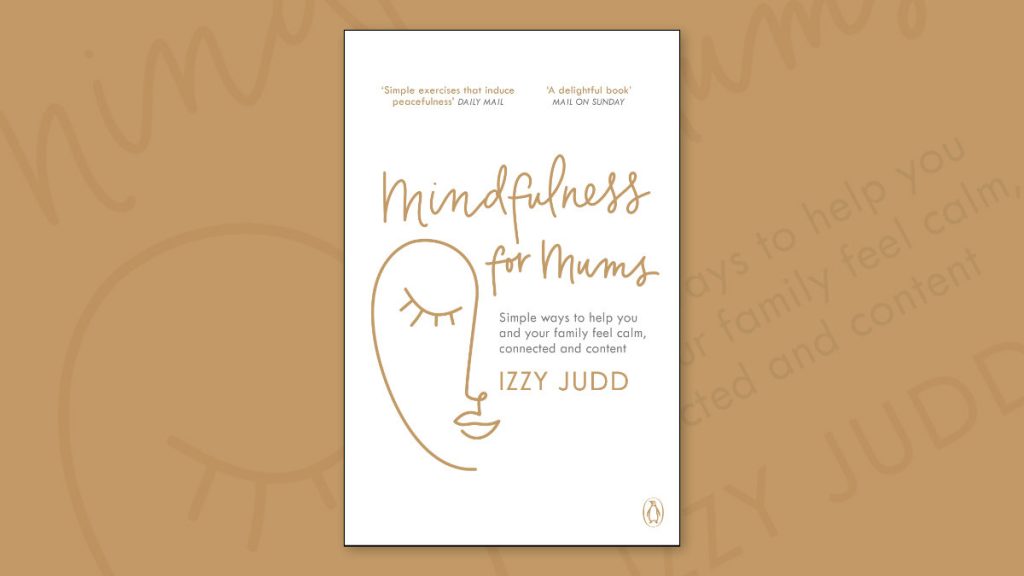 This practical guide to mindfulness by author Izzy Judd offers simple daily exercises to help mums feel calm and connected to the world.
Bringing together a collection of simple and inspiring activities to help mothers find their own piece of calm, Mindfulness for Mums guides the reader through quick and easy self-care tips in the chaos of motherhood.
Alongside accounts of her own mental health experiences Izzy explains how to practice her 30 techniques – one for every day of the month – which are illustrated throughout. Unlike meditation, Izzy's mindfulness exercises can be done while in a supermarket queue or even at bath time, making it easy to fit them into every day.
"I wanted to learn more about how mindfulness could support my children with their own emotional development," says Izzy. "I was amazed to discover my daughter Lola started using the exercises without being prompted – and I began to realise the benefits mindfulness was having on all the family."
7. ClassPass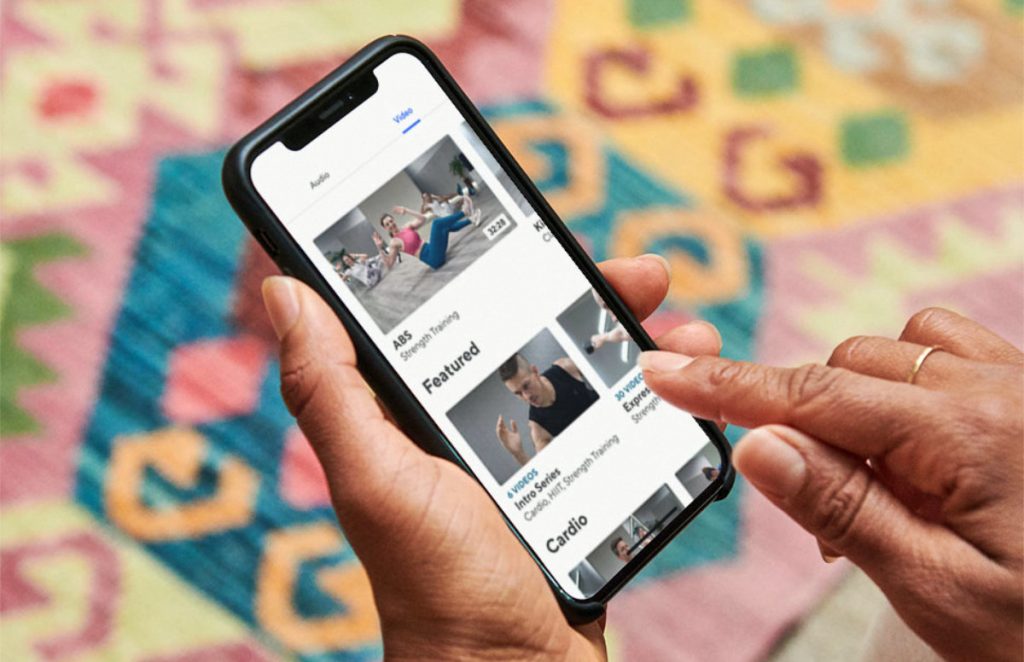 After a fitness membership you can use in a number of health and wellness providers – as well as one that offers at-home workouts when COVID prevents you from exercising in a studio or gym? Founded in 2013, ​ClassPass​ partners with more than 30,000 pre-vetted exercise studios, health clubs and wellness premises to offer a broad range of digital and in-person classes. Including yoga, cycling, Pilates, strength training, boxing and more, in addition to workouts, members can instantly book inspiring wellness experiences, such as massages, acupuncture and spa treatments. Hoping to venture abroad this year? ClassPass have even got your exercise needs covered, with their membership including access to gyms and classes in over 30 countries across the globe! Plans and pricing structures varies based on your location – when signing up for a ClassPass membership, customers receive a monthly allotment of credits and use those credits to book any experiences they want.
8. KYMIRA Sport Women's Infrared IR50 Leggings
You might think the price point of this sportswear is a little more cash than you'd wish to part with – but you haven't worn these leggings while training yet, have you? Designed to boost your recovery and keep you training hard, day in day out, the KYMIRA Sport Women's Infrared IR50 Leggings incorporate a unique infrared technology, promoting blood circulation and cellular metabolism, along with increased oxygenation of the blood. The increased rate of removal of lactic acid from your muscles, paired with an improved rate of cellular repair and production, reduces the impact of Delayed Onset Muscle Soreness (DOMS) and other associated aches that you may experience after pushing your body to the limit.
The leggings' flatlock stitching ensures you can run free of distracting rubbing or chafes, while the elasticated waistband is secure and flexible to prevent digging into your midsection. The fabric is breathable and quick drying, and the calves have a compressive fit, which boosts comfort and support.
9. MuscleFood tailored meal plans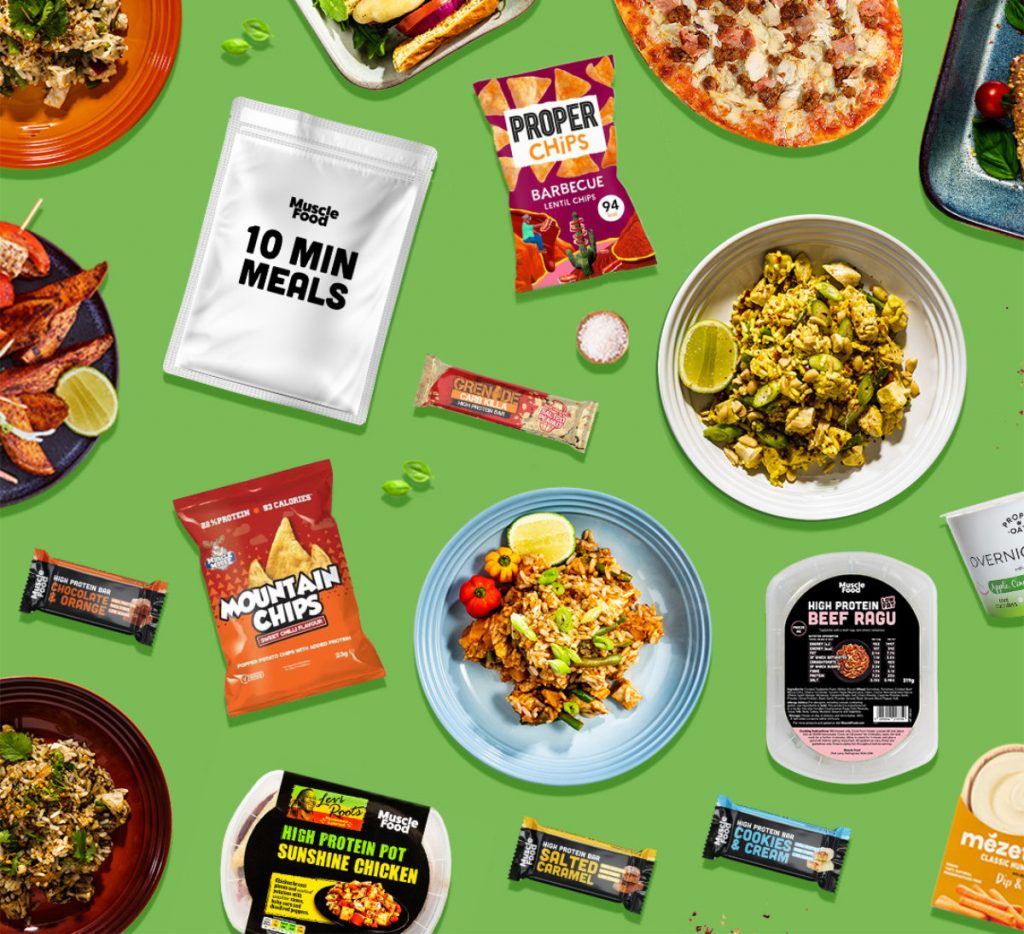 Carrying excess weight due to gym closures and lockdown comfort eating? You're not alone! Luckily there's a wide range of companies who'll deliver healthy, nutritional meals to your door, getting you leaner and lighter in no time. For the gym-goer looking to shred some pounds while building and toning muscle, the MuscleFood Lean Machine plan is ideal. Designed to support workouts and aid muscle growth, it offers a wide selection of high-protein meals and snacks and can be bought as a five, six or seven day plan. All you need to do is enter a few details online, such as your gender, height and weight, activity level and any allergies or food requirements. You'll then be offered a choice of three plans, all of which include free online personal trainer support.
Not a gym bunny? Try the Super Slimmer plan instead. This offers a range of nutritious, calorie-balanced meals to help aid weight loss. From high-protein pizzas to Levi Roots Caribbean Salmon and Grenade's White Choc and Salted Peanut protein bars, the vast meal selection means you won't feel you're missing out on your favourite foods.]
10. Ragdale Hall Wellness Experience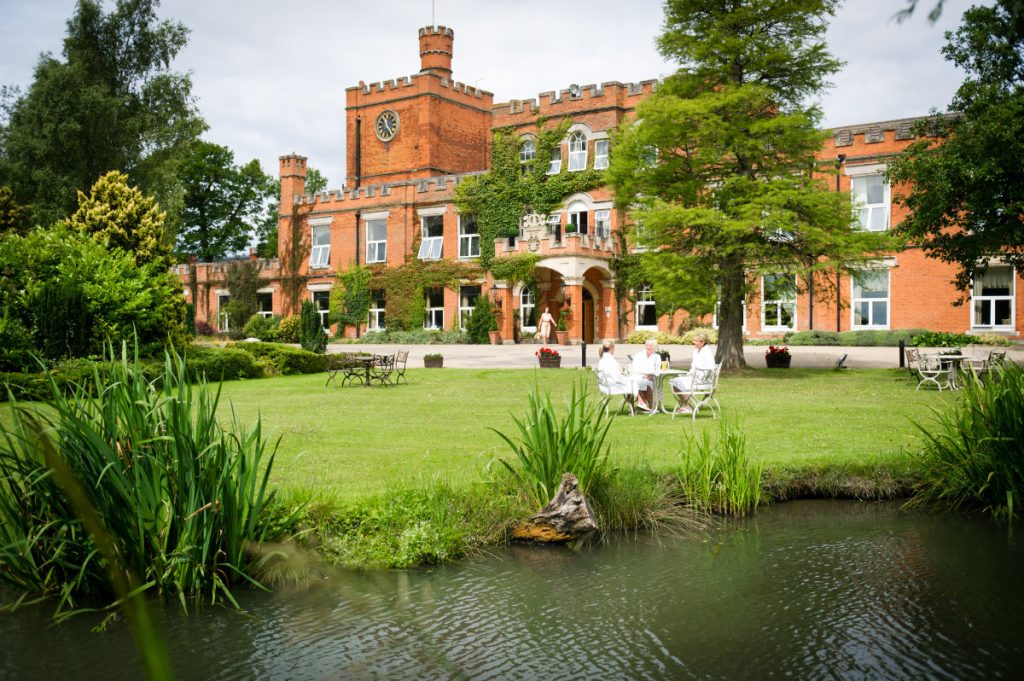 We all need a treat after what we've been through the past few months ­– something that's relaxing and pampering as well as looking after your body and mind. That's where Ragdale Hall comes in. This award-winning spa retreat is set within 13 acres of rolling Leicestershire countryside and boasts six pools and a variety of heat and water features. In particular Checklist loves their Wellness Experience, providing the choice of an exclusive holistic treatment as well as a further three treatments to ensure maximum benefit. Spread over five nights and six days, you'll feel completely rebalanced and ready to reconnect with life. On this package you'll enjoy either an Equilibrium Massage or Reiki, a Pure Radiance Facial, a Wake up Eye Treatment and Lavender and Tea Tree Exfoliation. You'll also start each day with a delicious breakfast served in your bedroom or the Verandah Bar, as well as a three-course buffet lunch and relaxed three-course evening meal each night. We'll see you there…