Looking to upgrade your audio system? Or does a loved one need some new headphones for a special gift? Have a look at Checklist's latest list of all things sound to keep you updated and informed.
1. Jabra Evolve2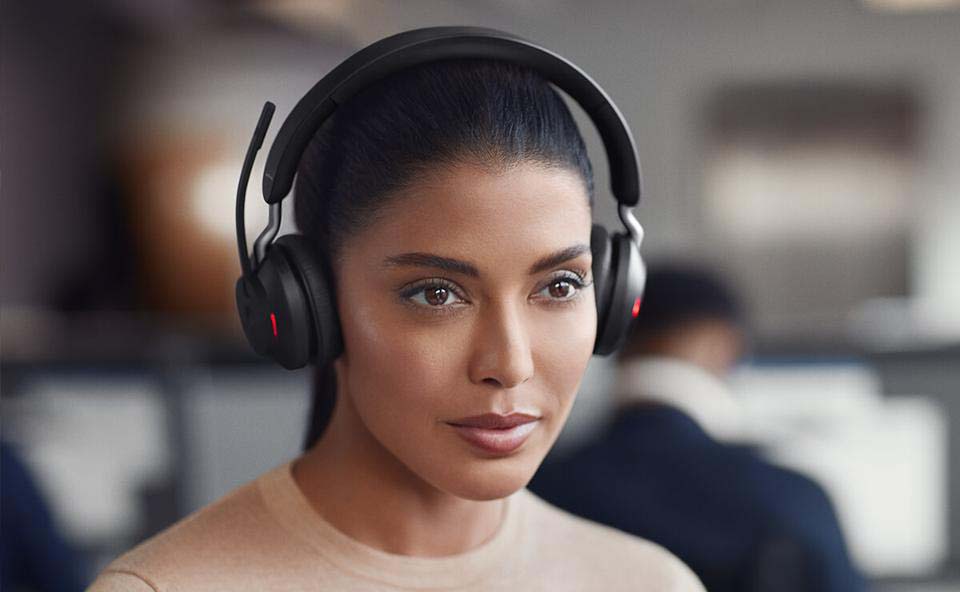 Jabra built this headset with powerful leak‐tolerant 40mm speakers and powered it with their most advanced digital chipset ever. With Evolve, Jabra brought you great music while you work. With Evolve2, they're taking audio quality to a whole new level. It's a professional headset, but not as you know it.
The audio company used a state-of-the-art sound lab to simulate a noisy office environment, with an office speech soundtrack played back through a speaker in a dummy head. Jabra tested each product in exactly the same way as the same office soundtrack played, recording the microphone performance, to show how the call would sound to whoever you're talking to.
Find out more at jabra.co.uk
2. Dali Audio IO wireless headphones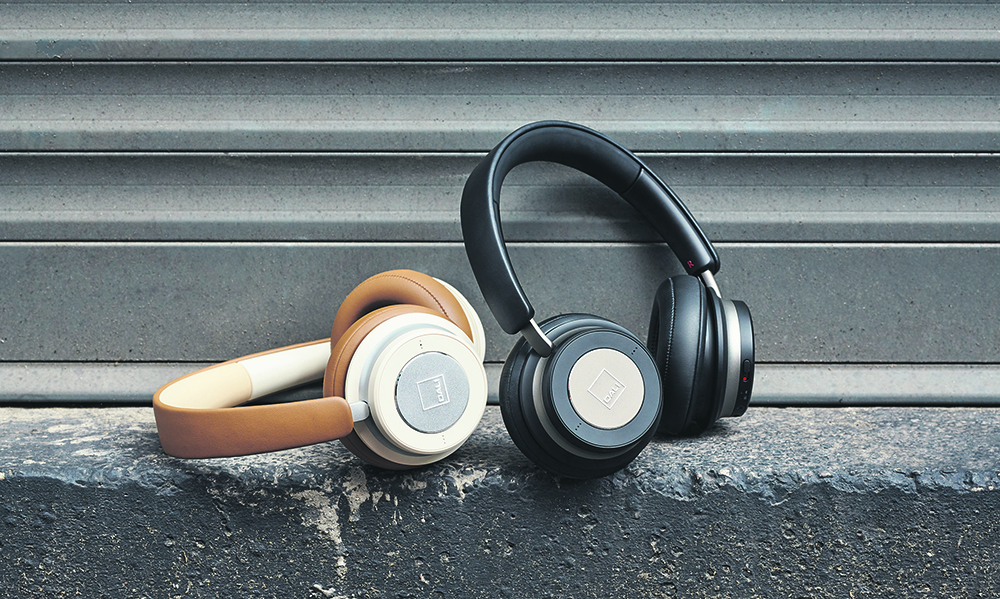 World-famous Danish loudspeaker manufacturer, DALI, enters the headphone market for the very first time with their new wireless headphone range; DALI IO.
Offering class-leading battery life, quality build and excellent sound performance, DALI IO lets you listen to your favourite music on the go with no compromise on comfort or sound quality.
Using a large custom made 50mm paper fibre driver, DALI IO delivers unrivalled sound performance. As well as the wireless Bluetooth connection, DALI IO also supports wired connections through the USB-C and the 3.5mm mini-jack input.
The range consists of two models; IO-4 and IO-6. The IO-6 offers active noise cancellation (ANC) and 30 hours of battery life. The IO-4 doesn't include ANC, but offers an incredible class-leading 60 hours of battery life. Both models are available in two stunning finishes; Iron Black and Caramel White.
Find out more at dali-speakers.com
3. Mixx Audio JX2 headphones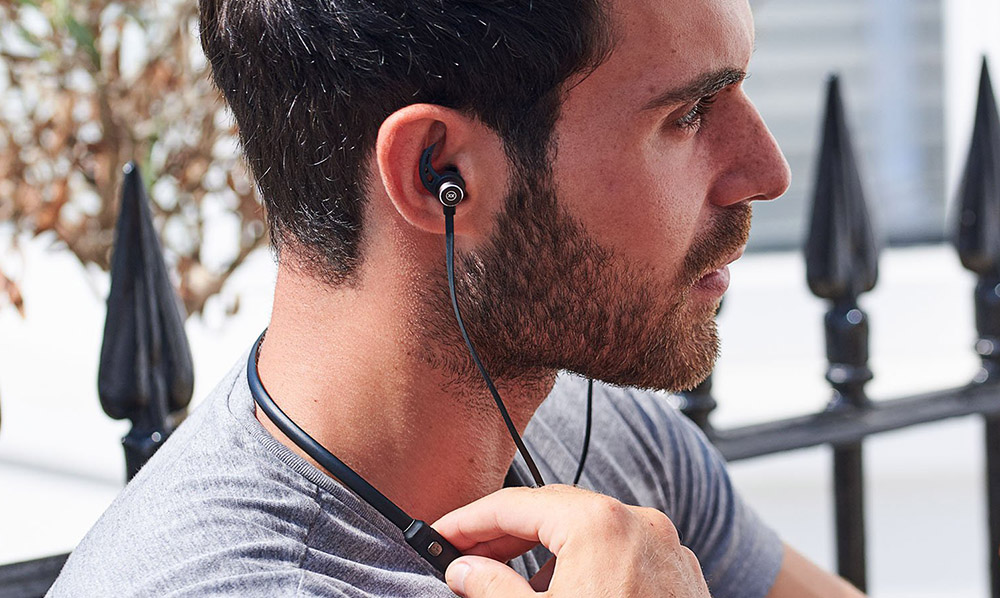 The JX2 Bluetooth wireless headphones from MIXX Audio are the perfect travel companion for yourself or a gift for a loved one. Available in black, space grey and rose gold, the JX2 not only look stunning, they also sound great thanks to their dynamic stereo which provides a more refined and immersive listening experience.
The JX2 boast an impressive 14-hour battery life which makes them ideal for regular commutes or long journeys. If the juice does start to run out, simply plug in the 3.5mm audio cable included so the music doesn't have to stop. With integrated headphone controls, the phone can stay safely in the pocket as calls can be taken hands-free and songs skipped, paused or turned up and down as desired.
MIXX Audio understands that comfort is paramount while travelling, so the JX2 have bigger, extra soft and comfortable faux-leather ear pads that tilt to fit the contours of the head for the ultimate snug fit.

Find out more at mixxaudio.com
4. Blue Aura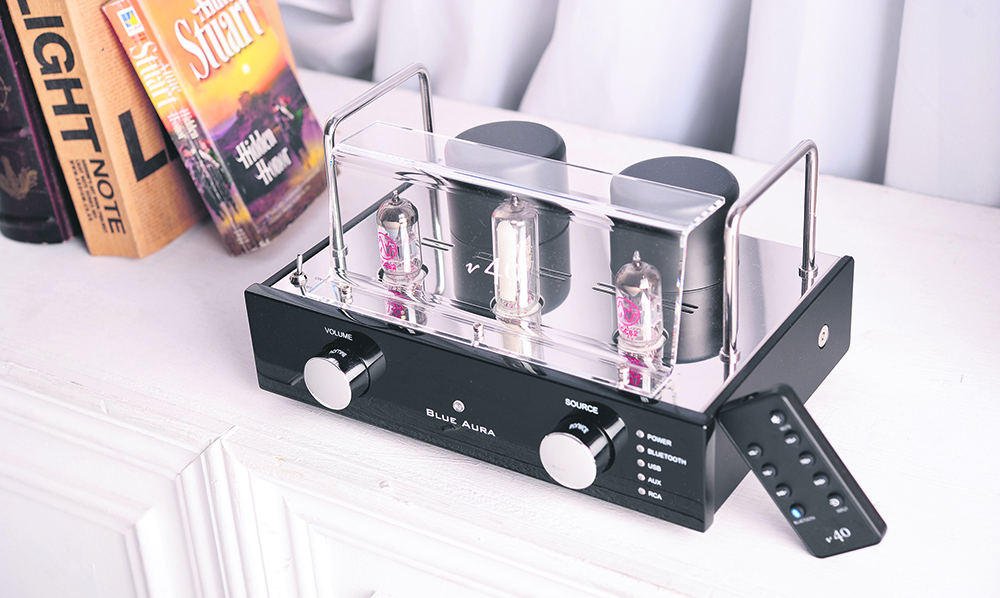 Enjoy the warm, detailed and natural sound that valve amplification offers with the Blackline v40 amplifier from Blue Aura, designed and engineered in our Cambridgeshire HQ.
Part of their Blackline range, the v40 is an audiophile's dream: an integrated stereo amplifier that allows you to connect all your source devices: CD players, TVs, laptops, tablets, DVD/Blu-ray players and smartphones.
The inclusion of Bluetooth 4.0 with aptX allows all Bluetooth-enabled devices to connect effortlessly for optimal wireless streaming.
Acoustically and aesthetically matching PS40 loudspeakers are available separately.
Established in 2010, the team behind Blue Aura has over thirty years experience of working within some of the UK's best-known audio companies. Their aim is to harness that experience and employ it in the development of new and innovative products that we hope will help ignite your enthusiasm for listening to music.
Find out more at blueaura.co.uk
5. Pioneer headphones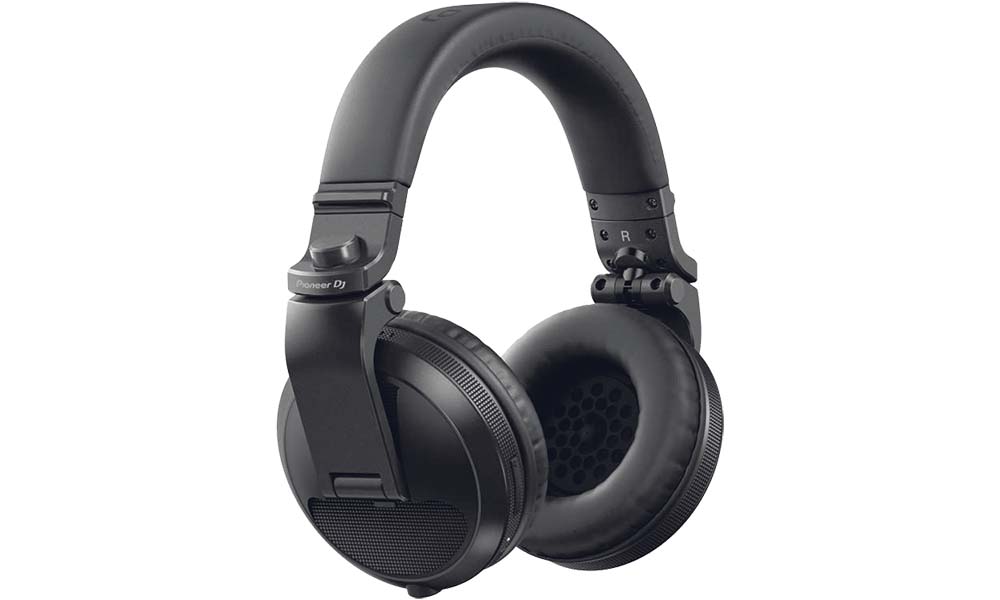 Pioneer has upgraded their affordable HDJ-X5 DJ headphones, adding Bluetooth® wireless technology to create the HDJ-X5BT. The new over-ear DJ headphones are ideal for DJing in the club and monitoring tracks on the move and are available in three colours: metallic black, metallic red and gloss white.
Power up and pair with your Bluetooth device to start enjoying your beats. You'll get around 20 hours of playback from a three-hour charge, but if you use your headphones for DJ monitoring or you simply forget to charge them (we've all been there) you can also listen via the included 1.2m coiled cable. Thanks to the built-in microphone, you can also talk hands-free on calls when the headphones are connected to your phone.
Find out more at gak.co.uk
6. Yamaha MusicCast record players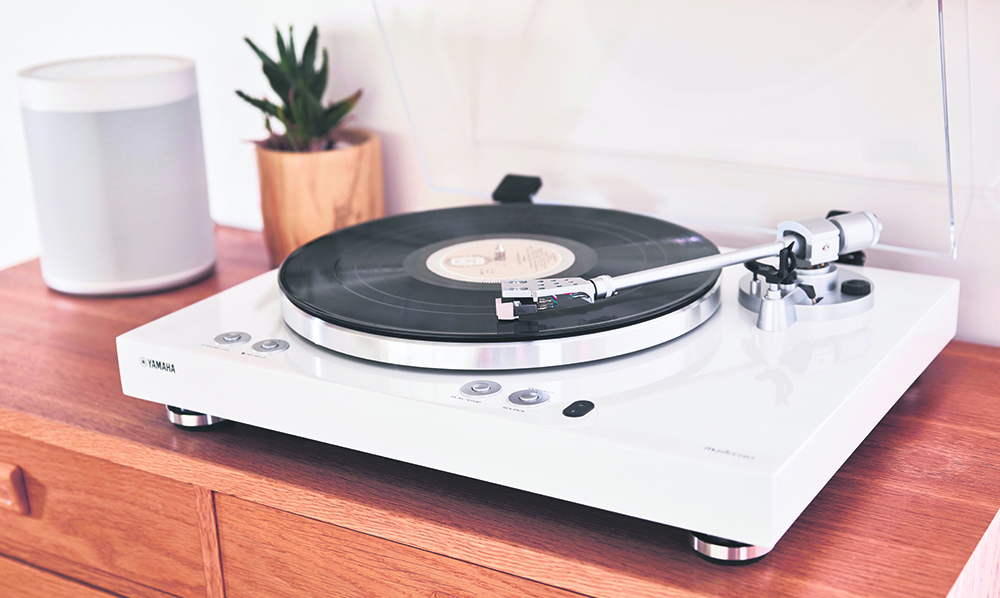 Yamaha bring you closer to the artist, and with 130 years of experience in making music, who better to bring you true sound?
Meet the new MusicCast family. Yamaha is proud to introduce a brand new range of multi-room audio solutions, which means enjoying your favourite music around the home has never been easier.
Unlock a world of music with the MusicCast 20 and MusicCast 50; where style meets versatility. Stream what you like, wherever you like, using the MusicCast app.
If you're looking to dust off an old record collection, or excited to discover some new ones, the MusicCast VINYL 500 has it covered. Whether it's through streaming content from YouTube or playing your favourite vinyl records. The MusicCast VINYL 500 debuts as the world's first network turntable, perfect for music lovers everywhere. From the hi-fi buff to the casual music listener, there's an option for you.
Find out more at yamaha.com
7. Master & Dynamic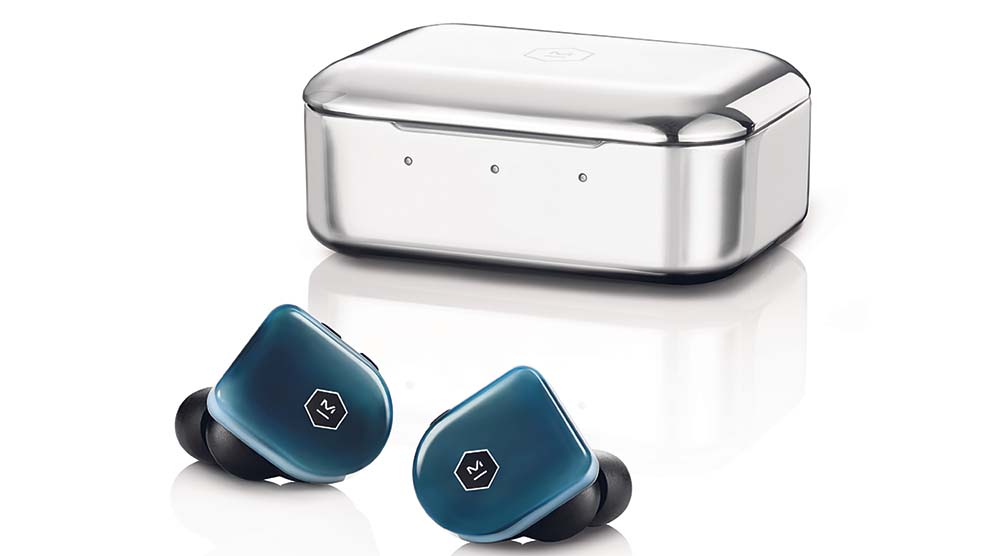 Featuring handcrafted acetate and a stainless steel charging case, the MW07 PLUS True Wireless Earphones feature a standout design as well as advanced tech.
The 10mm Beryllium drivers provide a rich, expansive sound that resembles a live performance. Best-in-class Bluetooth 5.0 has connectivity of up to 30 meters. Patented silicone Fit Wings offer an unparalleled acoustic seal and comfort during extended listening and with 40 hours of total playtime between the earphones and charging case, you'll never be without your music. Available in six colours, the MW07 PLUS is available online and in stores.
Master & Dynamic is a New York City-based premium audio brand obsessed with building beautifully crafted, technically sophisticated sound tools.
Find out more at masterdynamic.co.uk
8. Vox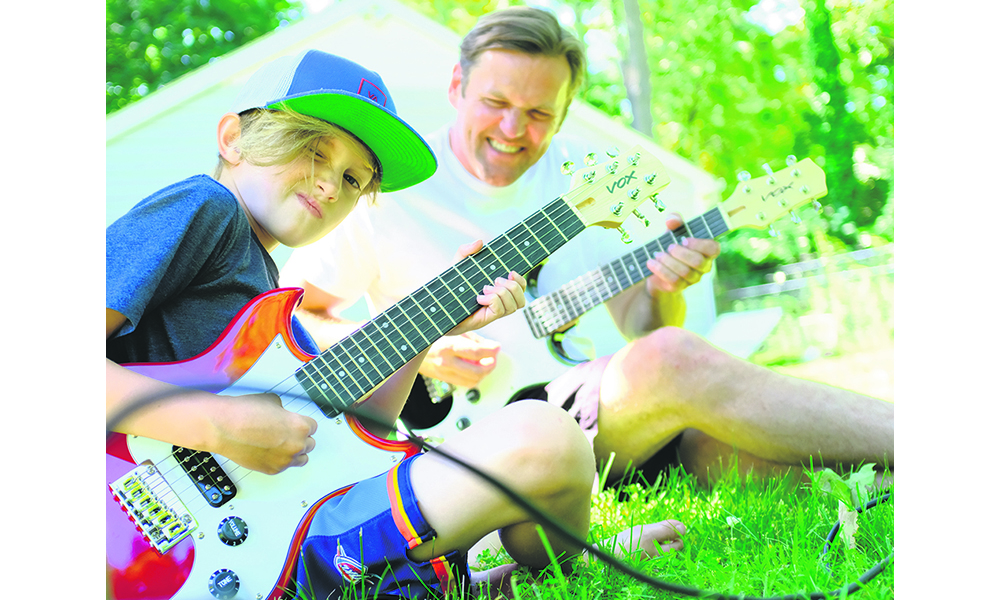 The VOX SDC-1 mini electric guitar provides the sound and feel of a full-sized guitar in a compact format.
It's perfect for both kids and adults and its handy size makes it the ideal guitar to have both in the home and on the move.
VOX have been making quality guitar amplifiers and guitars for over 60 years. Today, VOX products are used by countless musicians around the globe spanning a wide range of musical styles. Now you can have a slice of that heritage in your own home, with this mini guitar range.
The Vox SDC-1 features a classic double-cutaway electric guitar shape which grants easy access to the upper frets – perfect for high-flying guitar solos. Plus, it just looks cool.
Just pair the SDC-1 mini guitar with your favourite guitar amp from VOX's range and you're ready to rock.
Find out more at voxamps.co.uk
9. Kirmus Audio vinyl restoration system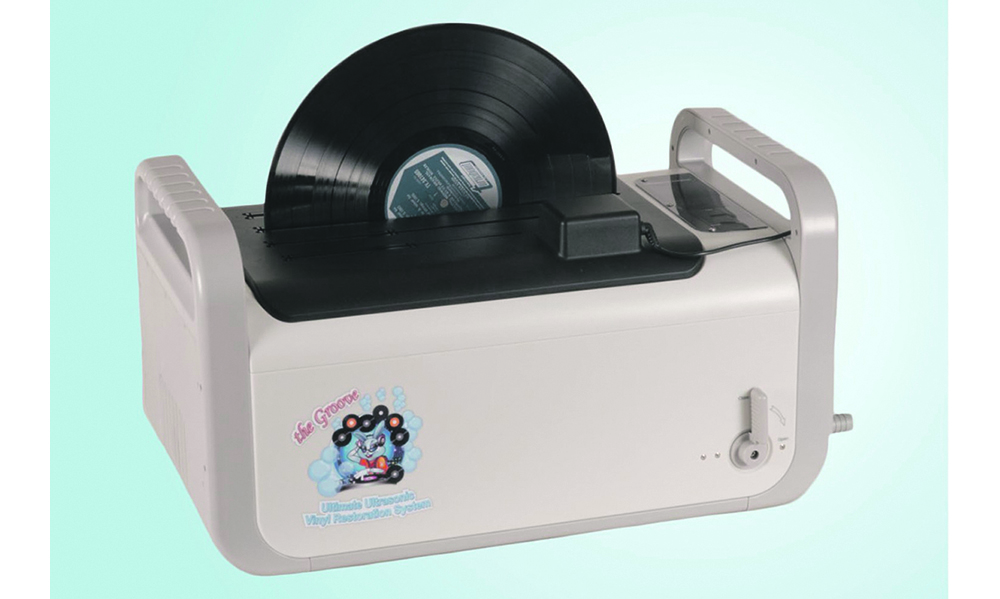 For the recent revival of vinyl, you may be bargain hunting to find pre-loved records on the cheap, looking for those amazing bargains. But a lot of these records can be dirty or even damaged and need to be cleaned properly to recover their complete audio quality and lustre.
Records over time become noisy and dull due to surface contamination. Kirmus Audio undertook over three years of research, design and engineering to bring their patented and award-winning ultrasonic record restoration system to the industry.
Professors, record curators, engineers, designers and audio professionals are astounded by what they are achieving.
Proven to safely remove fungus, mould, soap and chemicals left by other cleaning products and systems in vinyl, shellac and glass records. It restores 2 x 12″, 1 x 10″, 1 x 7″ records simultaneously – and at an affordable price.
Find out more at kirmussaudio.net
10. Devialet's Phantom Reactor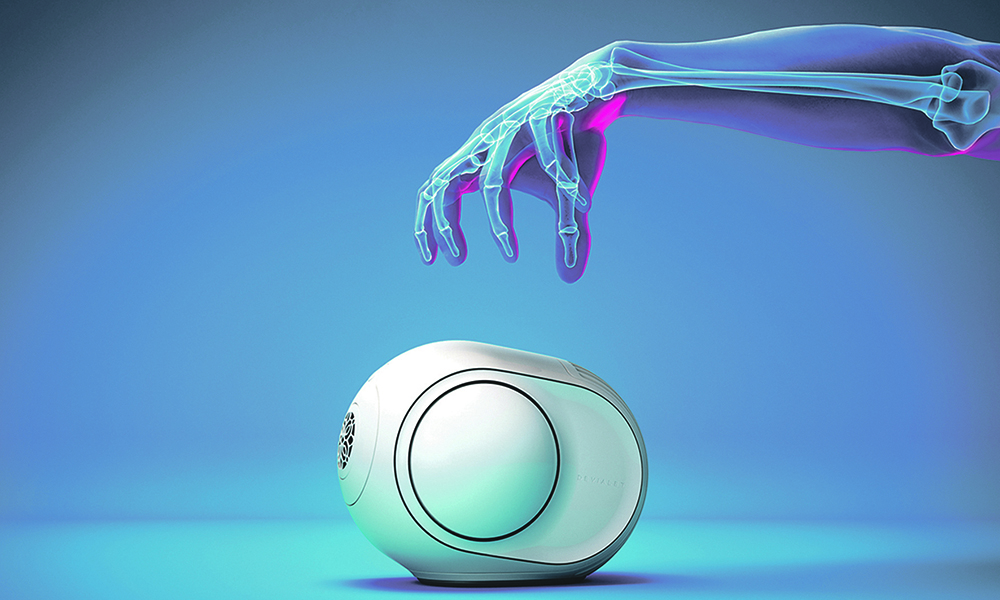 This is Phantom Reactor, a new breed of wireless speaker. By stretching size and performance beyond reasonable limits, Devialet engineers have brought to life the only ultra-compact home sound system capable of delivering high fidelity and physical impact, whatever volume you listen to. Insanely powerful. Defiantly small. You won't know what hit you.
Lose yourself in Devialet's immersive, ultra-dense sound and experience its physical impact. Meet the most extreme concentration of high technology known to any sound system: 981 parts protected by over 160 patents.
Phantom Reactor is the first home speaker designed to take you deeper into sound. Blending into your space makes it all the better to invade it.
From 18Hz to 21kHz, feel every note with phenomenal purity, precision and richness. Zero distortion, zero saturation and zero background noise mean you get nothing but audiophile-grade playback. That's a habit you won't want to quit in a hurry.
Find out more at devialet.com
To see your company in any upcoming features we are arranging please email laura@hurstmediacompany.co.uk or editorial@hurstmediacompany.co.uk