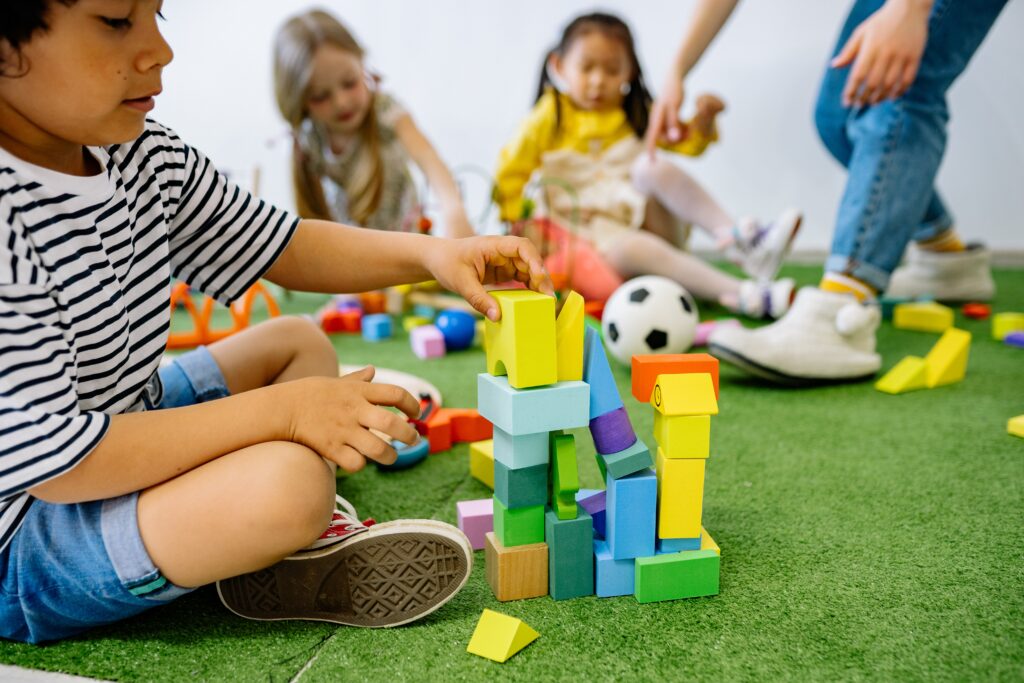 Have fun and learn at the same time.
Educational toys help a child's learning processes. They are designed to encourage a lifetime love of learning through curiosity and discovery. From early childhood development through preschool preparation to play-based learning for primary school years.
These toys are used to support the development of knowledge and abilities such as problem-solving, creativity, and imagination in children. Children of all ages will benefit from the greatest educational toys, games, activities, and resources available.
Learning Resources award-winning educational toys have over 1,000 fun toys that help children learn through play. The quality educational toys and games provide children with some of the building blocks they need to succeed in school and develop a lifelong love of learning.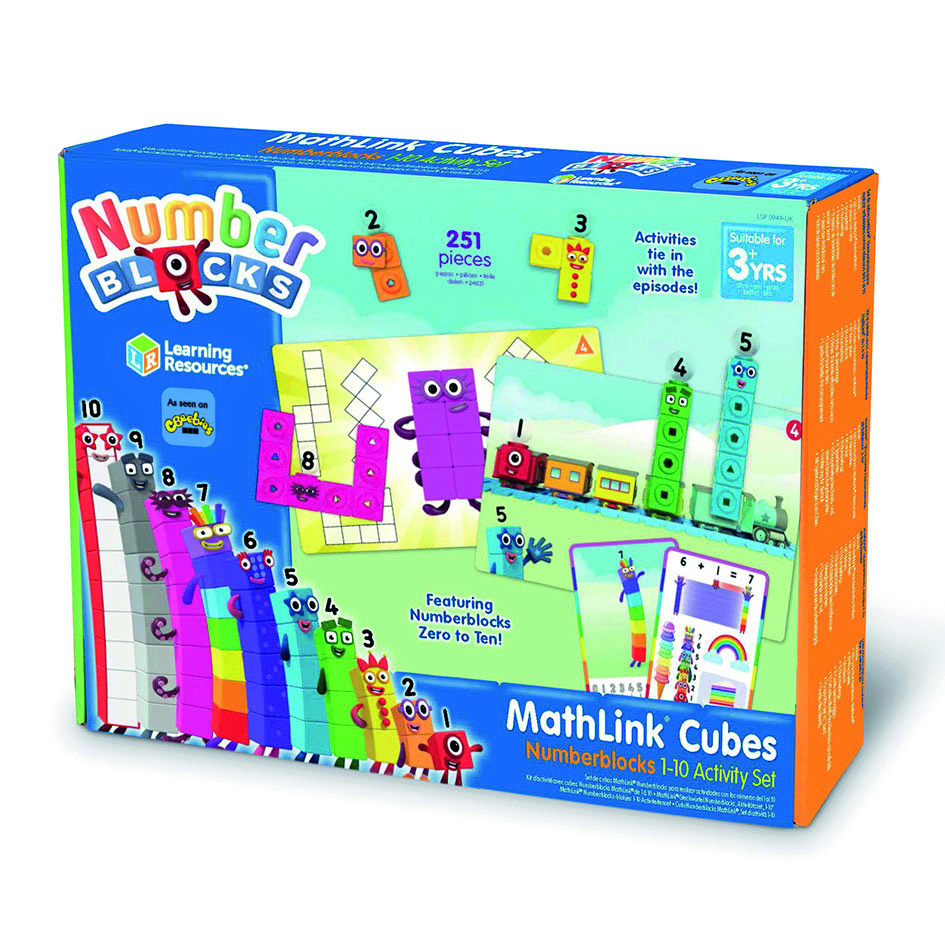 MathLink Cubes Numberblocks 1-10 Activity Set
Ages: Three to seven
Price: £25
Numberblocks are lovable creatures who show young children how numbers operate in real life. Children may now use special edition Numberblocks MathLink Cubes to create their own Numberblocks One to Ten in all of the methods featured in the episodes. Numberblocks 1-10 Activity using MathLink Cubes The set includes everything kids need to create Numberblocks and participate in 30 engaging hands-on activities related to the episodes as they build key numeracy and maths fluency skills.
Find out more at Learning Resources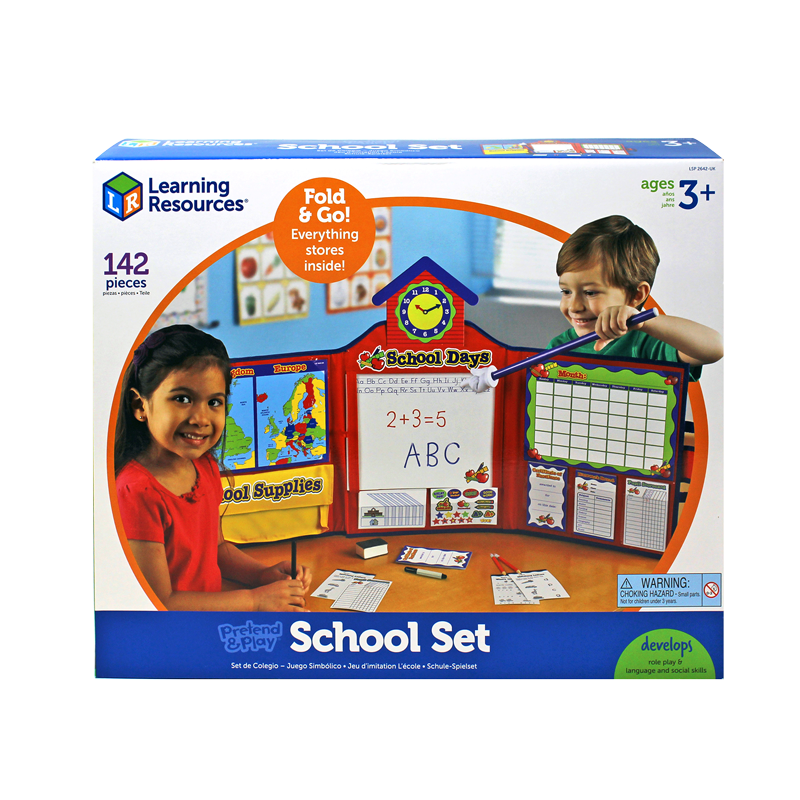 Pretend and Play Original School Set
Ages: Three to seven
Price: £40
This school playground is perfect for preparing young children for school by engaging them in enjoyable pretend play activities. While participating in child-led creative and role-play activities, children may build up their own classroom, complete with maps, a dry-erase board, and even their own school bell. The award-winning Pretend and Play Original School Set also aids in the development of important abilities like social skills, speech and language, and fine motor skills. It's a fun game to play at home or in class.

Find out more at Learning Resources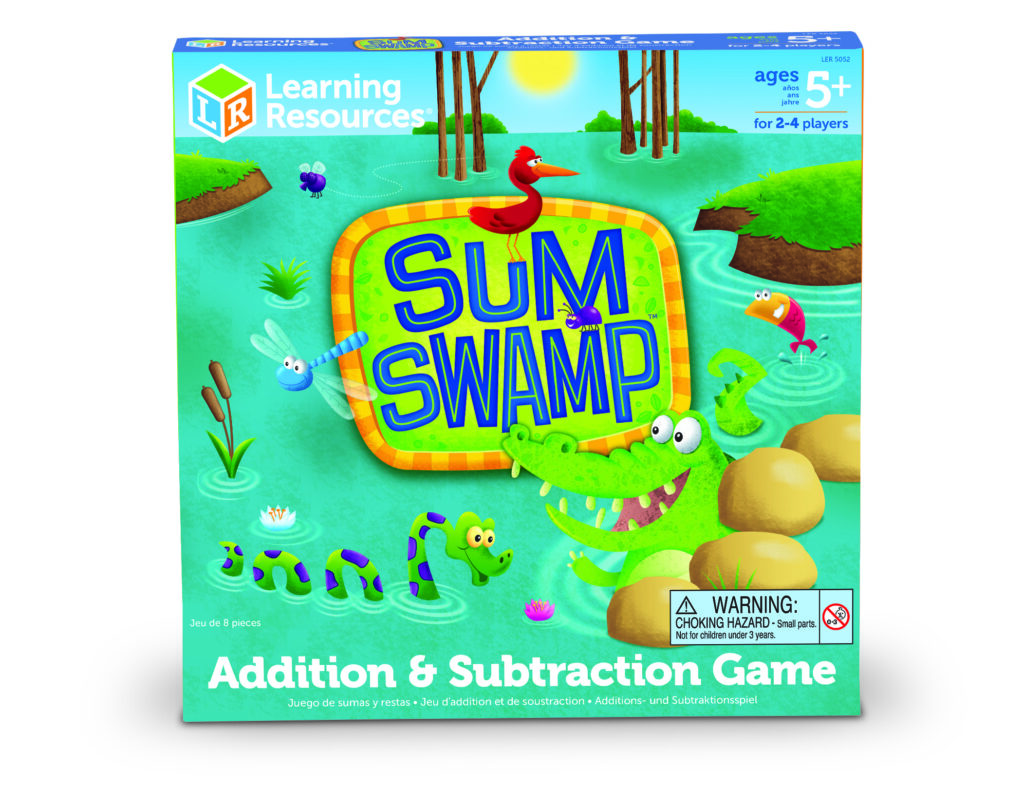 Sum Swamp Addition and Subtraction Game

Ages: Five to 10
Price: £17
The Sum Swamp maths board game is a fun and engaging method for kids to practice addition and subtraction while working their way to the other side of the swamp. It's a fantastic method to keep students involved and learning in the classroom or at home, and it's suitable for 2-4 players. Sum Swamp is a fun method to improve your mental math skills.
Find out more at Learning Resources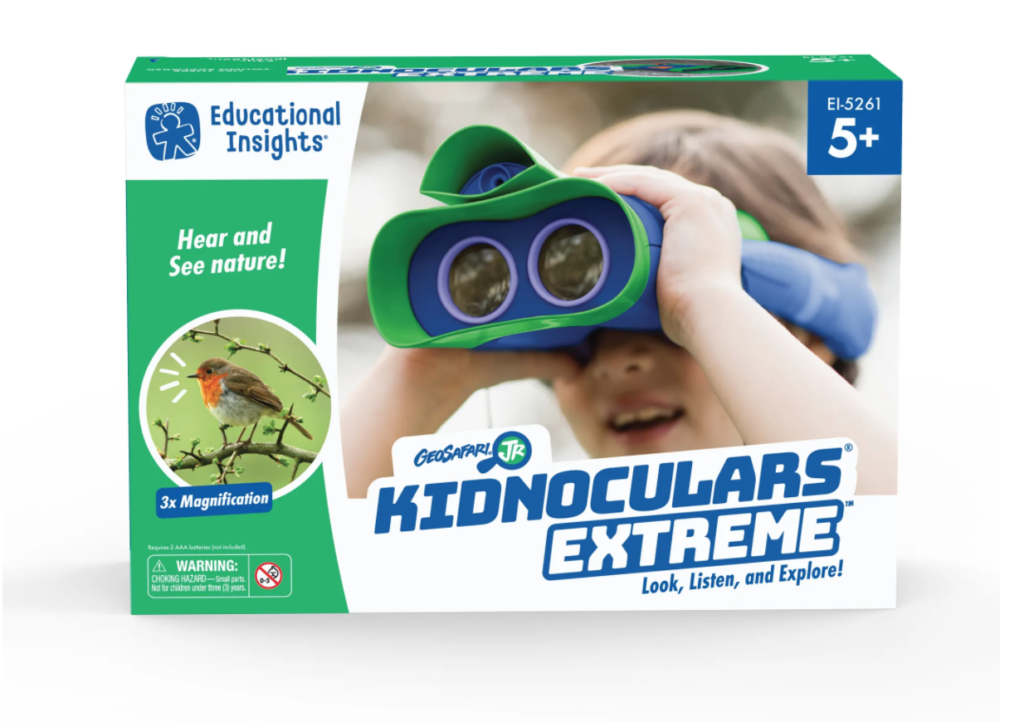 GeoSafari Jr. Kidnoculars Extreme
Ages: Five to nine
Price: £26.50
Kidnoculars Extreme allows you to hear what you see. With a built-in microphone, magnify the natural world around you with these amazing Three times no-focus binoculars.
Find out more at Learning Resources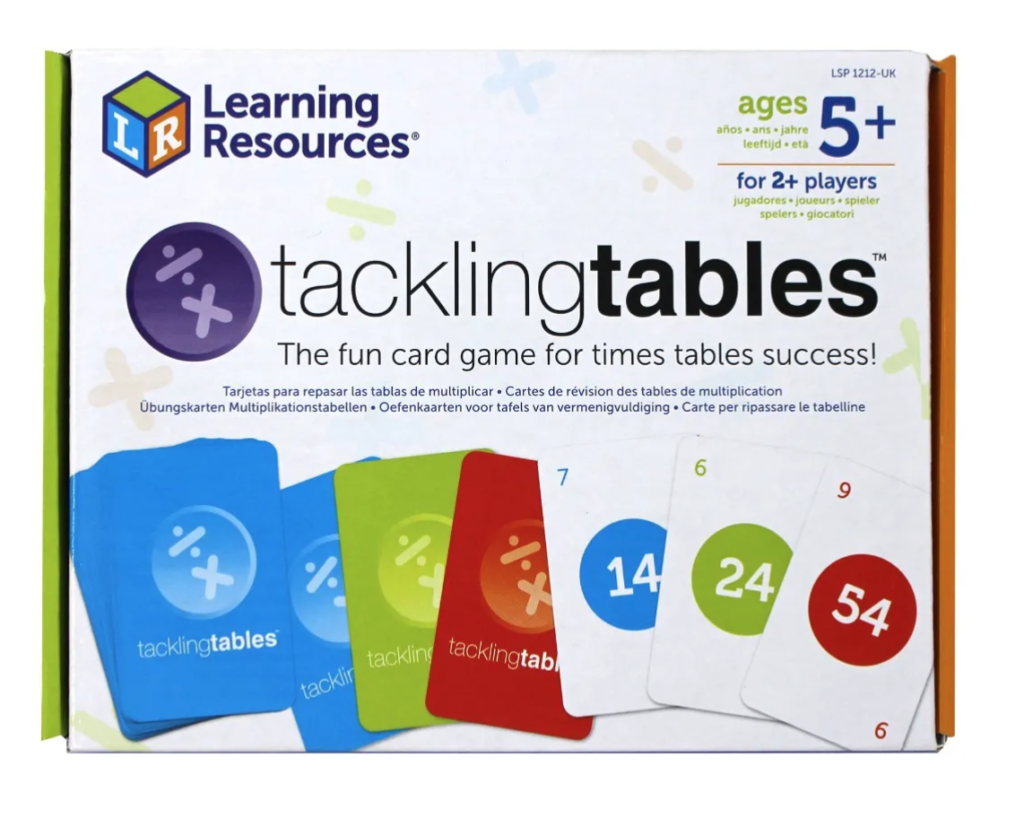 Tackling tables Student Set
Ages: Six to 10
Price: £11
Tackling Tables is a fun card game for learning times tables. Make a difference by playing for just up to 10 minutes a day. It's a game-based approach developed by teachers that are commonly used in schools to assist children to memorise their 1 to 12 times tables and associated division facts. The Student Set is a great way to improve arithmetic fluency at home or in the classroom.
Find out more at Learning Resources
Parents can buy these toys from Learning Resources direct or from other retailers including Amazon.
To see your company in any upcoming features we are arranging please email editorial@hurstmediacompany.co.uk