Great schooling creates great citizens, nurturing talents, passions and abilities as well as fostering academic success. To empower and prepare all ages for a bright future schools and colleges must provide opportunities to thrive and excel in all kinds of areas, from intellectual and creative to sporting and outdoor pursuits and many more. World-class, league-topping establishments create learning environments that are challenging, exciting and enjoyable and have a record of success in pupils' academic, emotional and social development as well as providing pastoral support.
Here are some that are top of their class.
1. Eaton Square School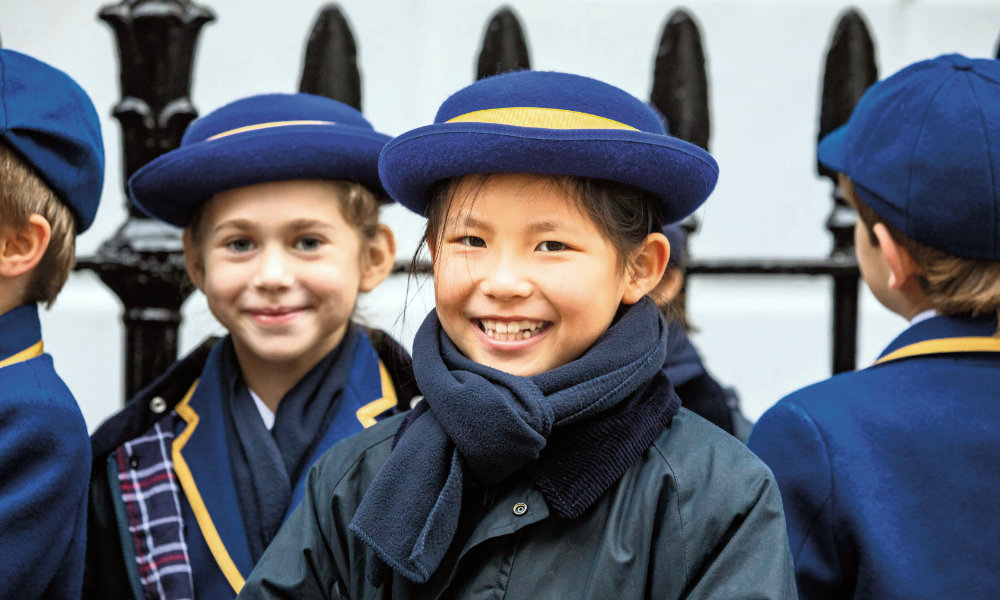 Eaton Square Schools are the independent, co-educational school of choice for families seeking excellence in academic achievement, pastoral support and vibrant extra-curricular variety. Renowned for their nurturing environment and exceptional London surroundings, the schools are repeatedly awarded 'Excellent' in all ISI categories.
Eaton Square Schools provides a seamless co-educational learning experience from the Early Years in their four central London Nursery Schools, through to the Preparatory School in Belgravia, then onto the Senior School in Piccadilly
Children aged four to 11 years old are surrounded by opportunities to discover and develop their individual passions – from music to sport, debating to coding. The result? They embrace the next stage of their journey happy, confident and fully equipped with the unique skills required to make their own mark in the world.
In Year 6, pupils consistently gain competitive places and scholarships at top UK senior schools – day and boarding.
Find out more at eatonsquareschool.com
2. Merchant Taylors'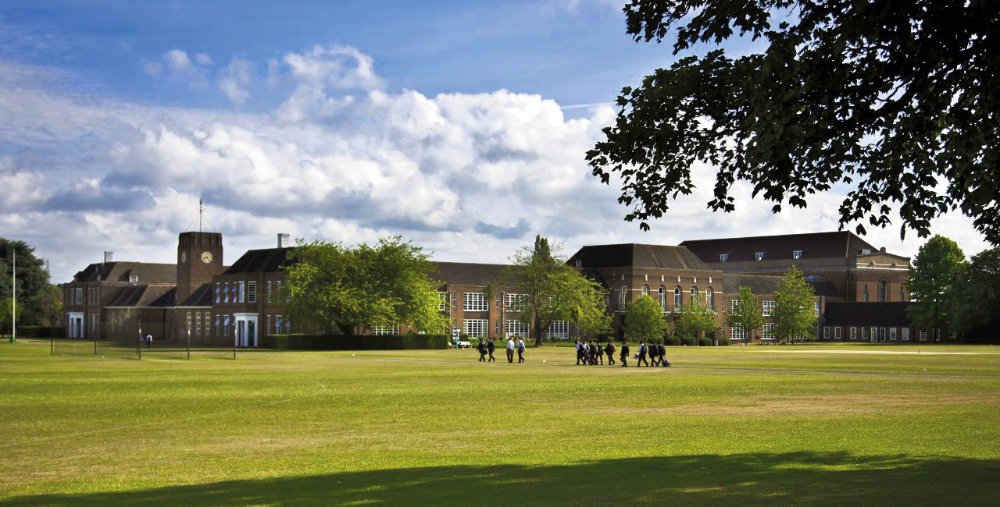 Merchant Taylors' is one of the country's 'great nine' schools, founded in 1561 by the Merchant Taylors' Company.
The school is academically highly successful but is also well known for its exceptional extra-curricular provision and impressive pastoral care. It has a unique tutorial system with each boy assigned a tutor who looks after him throughout his time at the school.
More recently, Merchant Taylors' has excelled at sport, becoming Under 17 National Champions at cricket in 2017 and winning the U18 National Plate in hockey in 2018. The school focuses on developing the intellectual strengths of its pupils in an atmosphere that is challenging, exciting and enjoyable.
Facilities are superb and give every boy the opportunity to find several things at which he, personally, can excel.
The school enjoys a campus of 285 acres of parkland with easy access from the Metropolitan Line.
Find out more at mtsn.org.uk
3. Oxford International College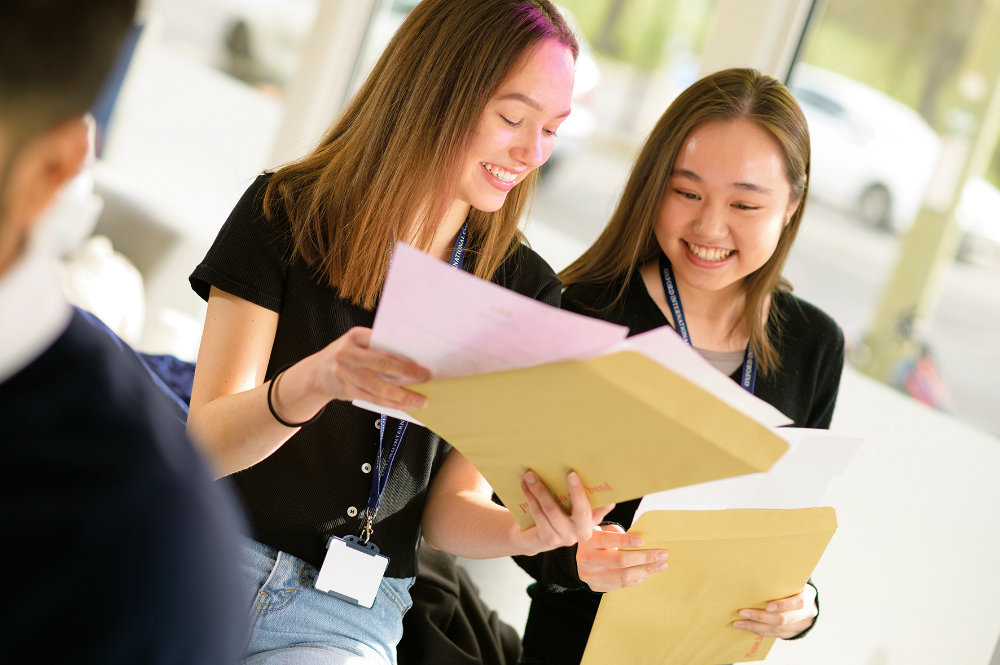 Oxford International College (OIC) is the UK's number one A-Level college, in national rankings including the Times League Table and the Daily Telegraph League Table.
Known for its academic record and university destinations, OIC attracts students seeking places at the world's top universities and on competitive courses – such as medicine, law, engineering, economics and architecture.
OIC's combination of academic, career preparation and welfare provision offers impressive outcomes. In 2020, 50% of OIC applicants were admitted to Oxford and 58% of the entire cohort progressed to Oxbridge, Imperial, LSE, or UCL. Yasmin Sarwar, OIC's Chief Education Officer, has seen 100% of students in her schools receive offers from Russell Group universities during her almost 20-year career.
The college's progressive nature has proved a winning pedagogy. OIC is a small college that tailors a unique academic pathway for each student, oriented to sparking and sustaining an individual passion for lifelong learning.
Find out more at oxcoll.com
4. Haberdashers' Boys School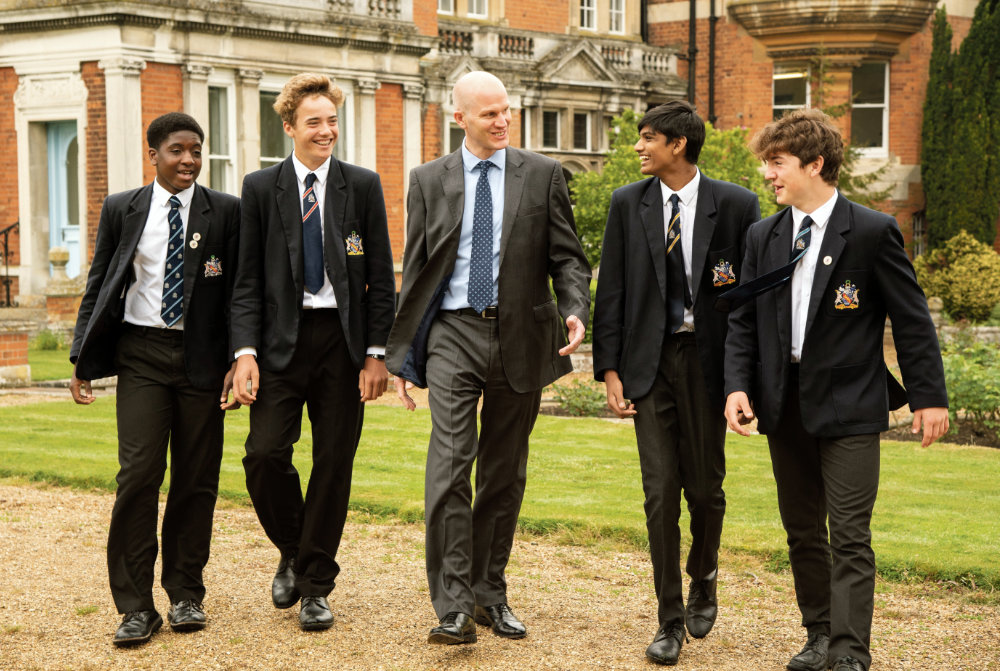 The Haberdashers' Aske's Boys' School, founded in 1690, is renowned for offering a world-class education and regularly topping league tables. It is located on a rural, 100-acre site with its sister school, Haberdashers' Aske's School for Girls, in leafy Elstree, Hertfordshire.
Haberdashers' is within easy reach of central London and is near to junctions on the M1, M25 and A1. The schools share one of the largest coach networks of any school in the UK, allowing pupils from far and wide to benefit from a Haberdashers' education.
The Boys' School prides itself on 'nurturing excellence'. Pupils benefit from an energetic and enthusiastic learning environment for inquisitive minds in a simply outstanding environment, with truly exceptional facilities.
Haberdashers' is a diverse, multi-cultural and happy school with a rich history of producing confident and self-motivated young adults, who are fully prepared for the challenges of the future.
Find out more at habsboys.org.uk
5. Exeter School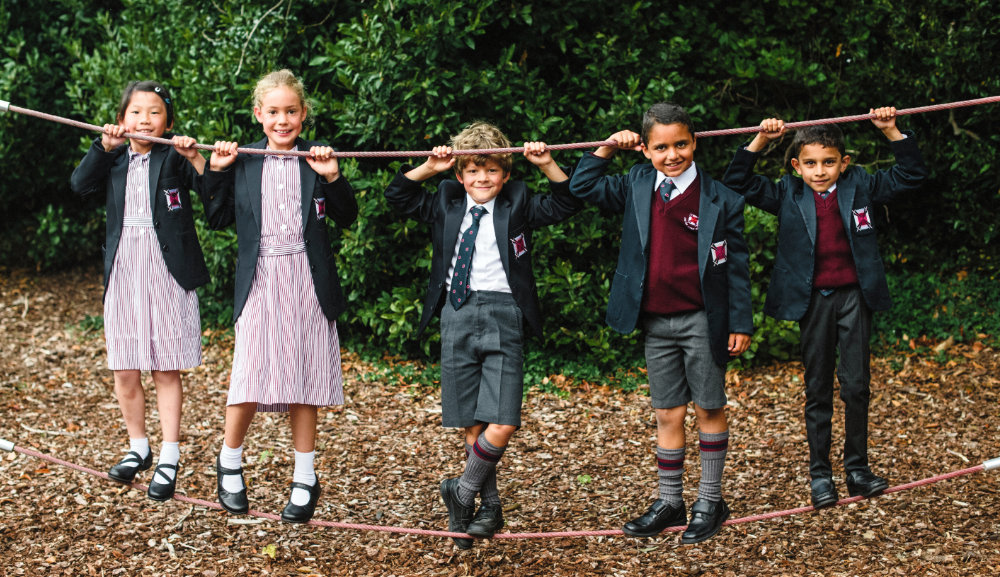 Voted top co-educational independent secondary school in the South West in The Times and The Sunday Times Parent Power 2021, Exeter School's 25-acre site is well equipped with a range of first-class sports facilities. The school is especially proud of its excellent art, music and drama departments. Pupils enjoy an impressive range of academic subjects and extra-curricular activities. Exeter School is academically selective and has an excellent record of success at GCSE and A Level and in placing pupils in a range of leading universities. Recently, 17 offers to study medical or veterinary sciences were made to Upper Sixth pupils and nine pupils were offered Oxbridge places. Admission can take place at age three and over to the Pre-Prep facility, seven and over to the Junior School and at age 11, 13 and 16 years to the Senior School, but applicants may also enter at other ages where places are available.
Find out more at exeterschool.org.uk
6. St David's College
St David's aim is simple – create a unique whole person education centred on the individual, built on Christian principles, embedded in a family atmosphere. A whole person approach finds the true gifts of every individual and tailors their education.
St David's allows each child to grow much more than just gaining knowledge to pass exams. The school removes barriers to learning with highly qualified staff delivering fun, engaging lessons in classes of around 12 pupils.
Many leavers go on to top universities to study architecture, engineering, maths, and a wide range of subjects. St David's pride themselves on supporting students through BTECs and on into apprenticeships.
Pupils leave St David's with unique personalities, individual strengths, and the core values of honesty, respect, and loyalty. They head out into the world with the determination to succeed and the will to never give up.
Find out more at stdavidscollege.co.uk
7. The American School in England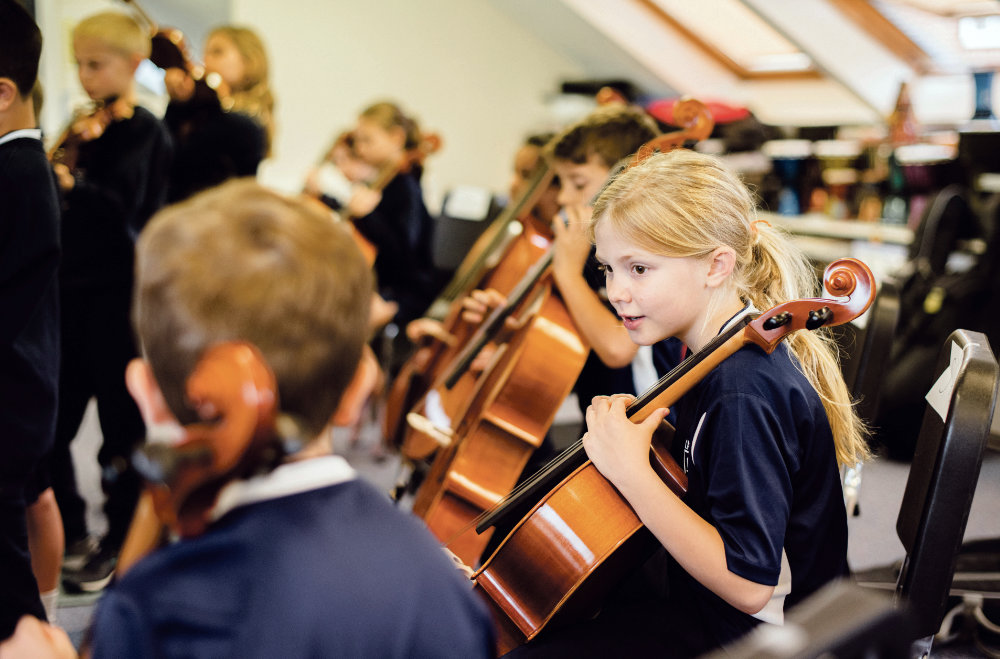 The American School in England is a co-educational, independent, day and boarding school. Its mission statement encapsulates its core values: TASIS England nurtures intellectual curiosity and emboldens each learner to flourish as a principled, open-minded and compassionate member of a global community.
Students aged three to 18 from more than 50 countries benefit from individualised attention as they are taught in small classes, averaging at around 15 in each. They are encouraged to play their part in the learning community both in and out of the classroom. Comprehensive programmes of athletics, the arts, and extracurricular activities enable students to explore and develop their talents and excel wherever their strengths lie.
Looking beyond a narrow definition of academic excellence, the school promotes essential attributes such as resilience, adaptability, curiosity, and reflection. Students are also encouraged to develop international-mindedness – the ability to interpret and analyse issues from different perspectives through the lens of intercultural understanding and a respect for others.
Find out more at tasisengland.org
8. Christ College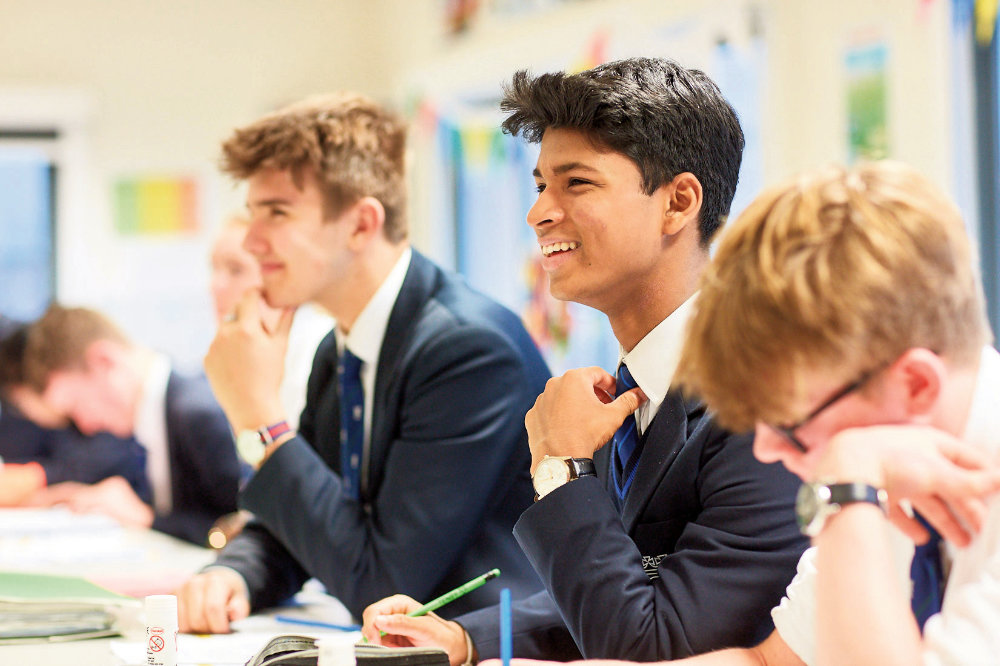 Situated within the Brecon Beacons National Park, Christ College is an independent co-educational
boarding and day school. Founded in 1541, the college is one of the oldest schools in Wales.
Consistently achieving excellent results, over the past three years, 43% of A level grades were A* or A and 85% grade A to C. 46% of GCSE results were grades 9 to 7. This strong track record has enabled the majority of Christ College pupils to progress on to their first choice of course and university.
The school quickly becomes a second home and pupils and faculty become family. Its second curriculum, which complements academic study and promotes the pupils' character development, includes music, creative and performing arts and an excellent sport and outdoor pursuits provision.
"One of the best value schools in the UK, where the fees comprise almost everything and extras are limited." – Good Schools Guide 2020.
Find out more at christcollegebrecon.com
9. Queen Anne's School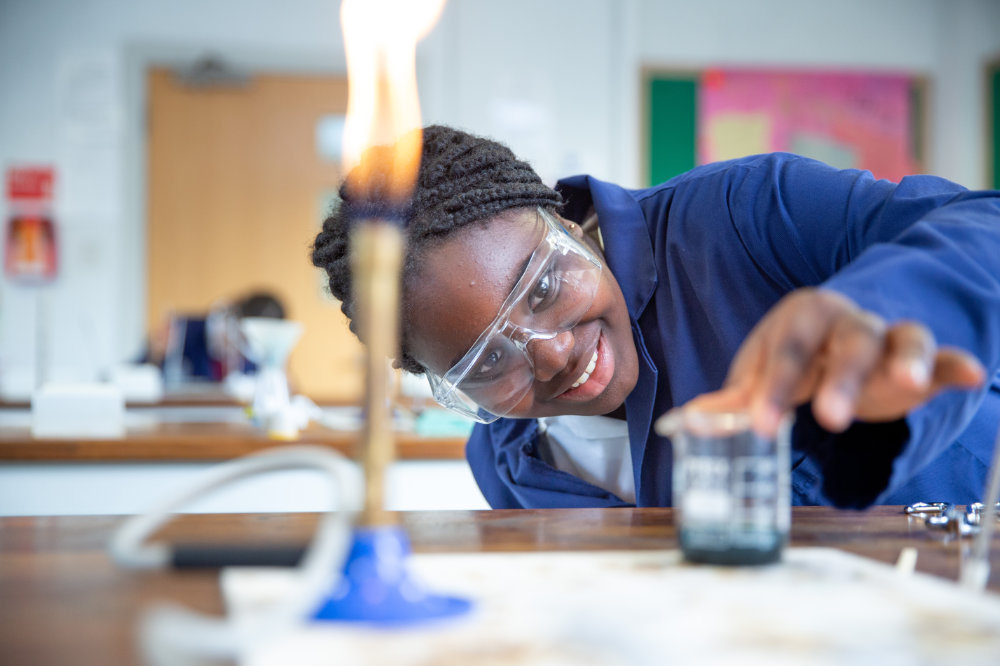 Students at Queen Anne's School in Caversham, Berkshire, now have the opportunity to record and mix music of all genres to a professional standard with a new recording studio and top editing software.
The opening of the studio at the independent boarding and day school for girls aged 11 to 18-years-old marks the completion of stunning new facilities in The Scott Music Centre.
This is an addition to a suite of 24 iMacs, 23 new pianos, sound-proofed practice rooms and the fully digitised St Cecilia Recital Hall.
Set in 35-acres and just a short walk from the River Thames, Queen Anne's School prepares over 450 students every year for an ever-changing world. Staff achieve this through an exciting and continually evolving education, steeped in excellence and innovation.
Students will excel and achieve at the school through first-class teaching, education clinics,
co-curricular opportunities and pastoral care.
Find out more at qas.org.uk
10. Campbell College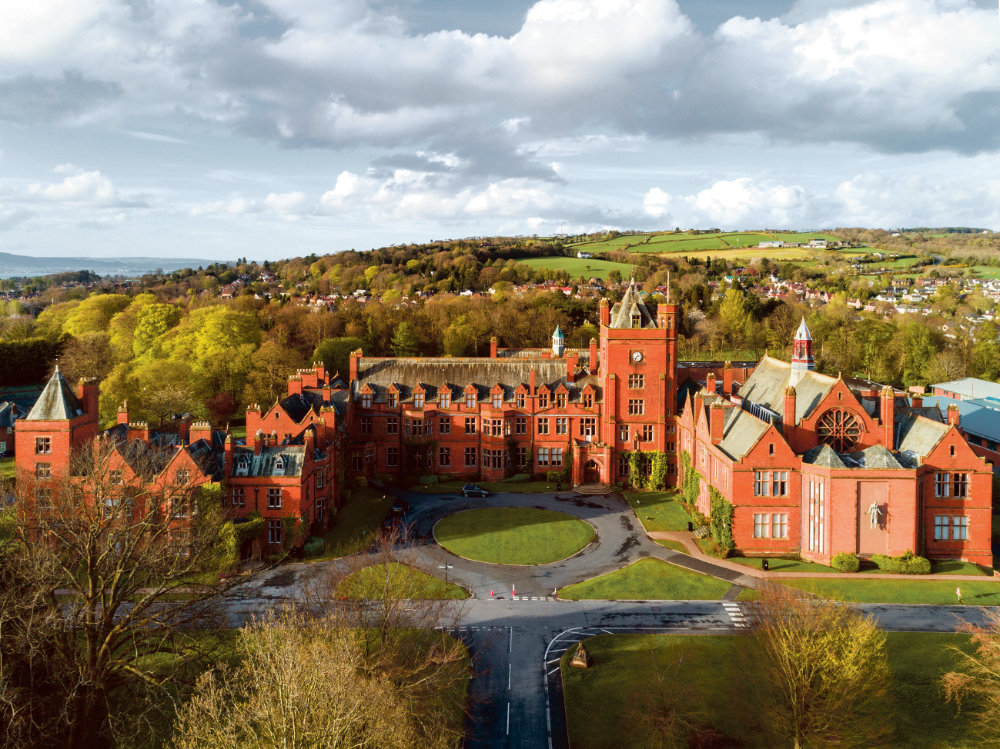 Recently named by the Good Schools' Guide as one of the top 10 best value boarding schools in the UK, Campbell College is considered to be a hidden gem.
Established in 1894, Campbell is an all-boys day and boarding school based five minutes from Belfast City Airport. With over 1,200 pupils, the college campus sits in 100 acres of woodland and boasts an impressive array of facilities. A historic college boasting both academic and co-curricular excellence, Campbell is home to over 150 boarding students from all over the world.
An even balance of cultures and nationalities make up the Campbell boarding 'family' and in the words of one of the students: "No matter where you come from, you will always find a second home here."
Find out more at campbellcollege.co.uk
To see your company in any upcoming features we are arranging please email laura@hurstmediacompany.co.uk or editorial@hurstmediacompany.co.uk