1 Wilko Tribeca Distressed Gold Finish Wall Mirror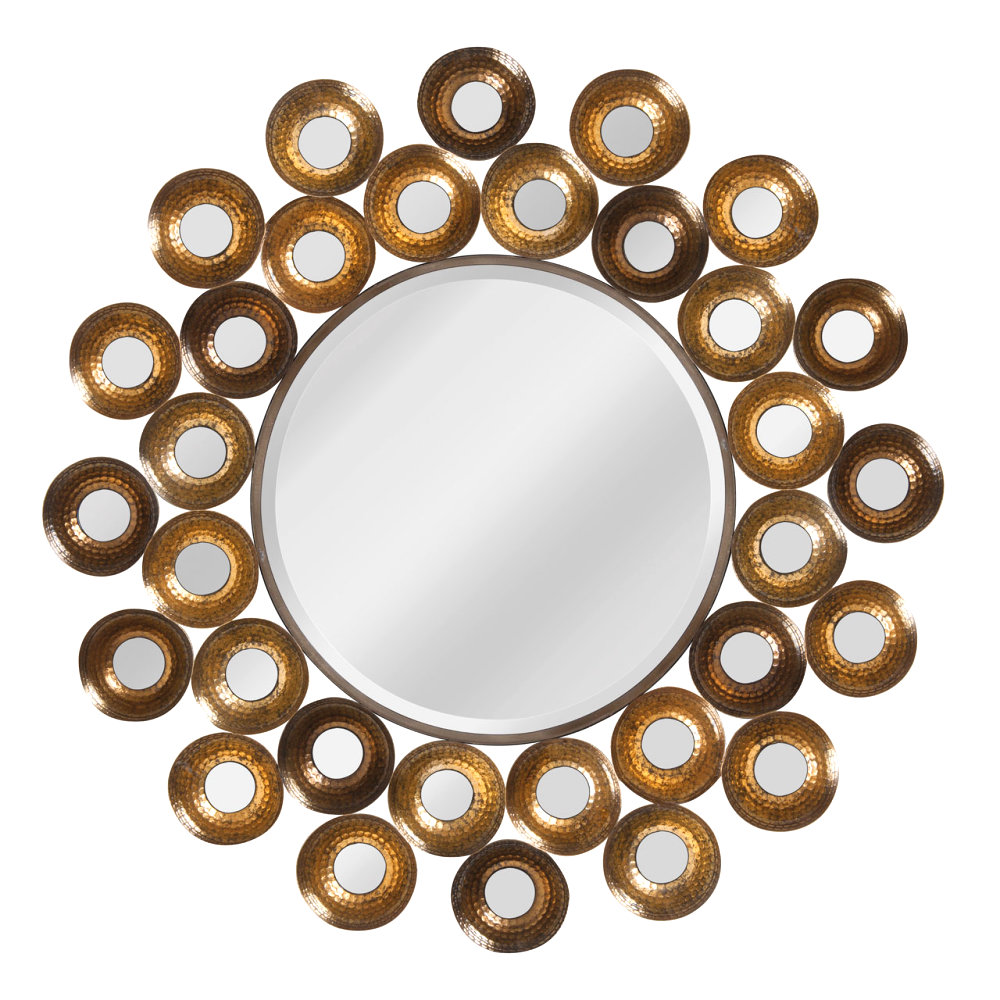 Silvers and greys are slowly being replaced by golds and richer hues around the home, with this stunning mirror from Wilko the perfect example. With its distinguished, distressed gold-effect frame comprised of two layers of iron cups, it'll create a focal point within any room. The surface has a hammered finish which adds to the texture and style of the piece, shimmering in the light for a truly luxurious look.
Find out more at wilko.com
2. Arran After The Rain Diffuser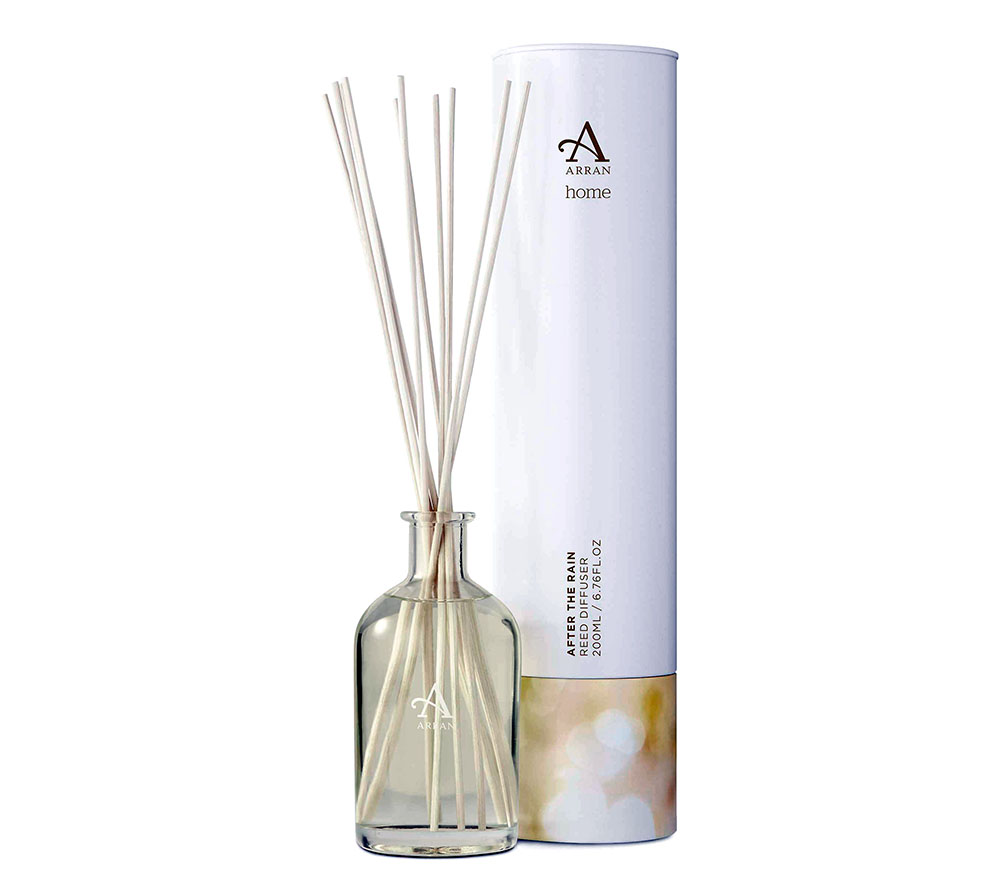 The smell of your home is so important when it comes to making the right impression: no-one wants to be invited in to the scent of pets and other off-putting odours. After the Rain is Arran Sense of Scotland's signature soothing scent. A fresh blend of rose petals, musk and floral citrus combined with the notes of Arran's precious woods, this fragrance is inspired by the scent of a garden after a rain shower. Rose and sandalwood essential oils are also known for their soothing and stress-relieving properties – so why not update your home scent with this invigorating reed diffuser?
Find out more at arran.com
3. Winon Percale Duver Cover Set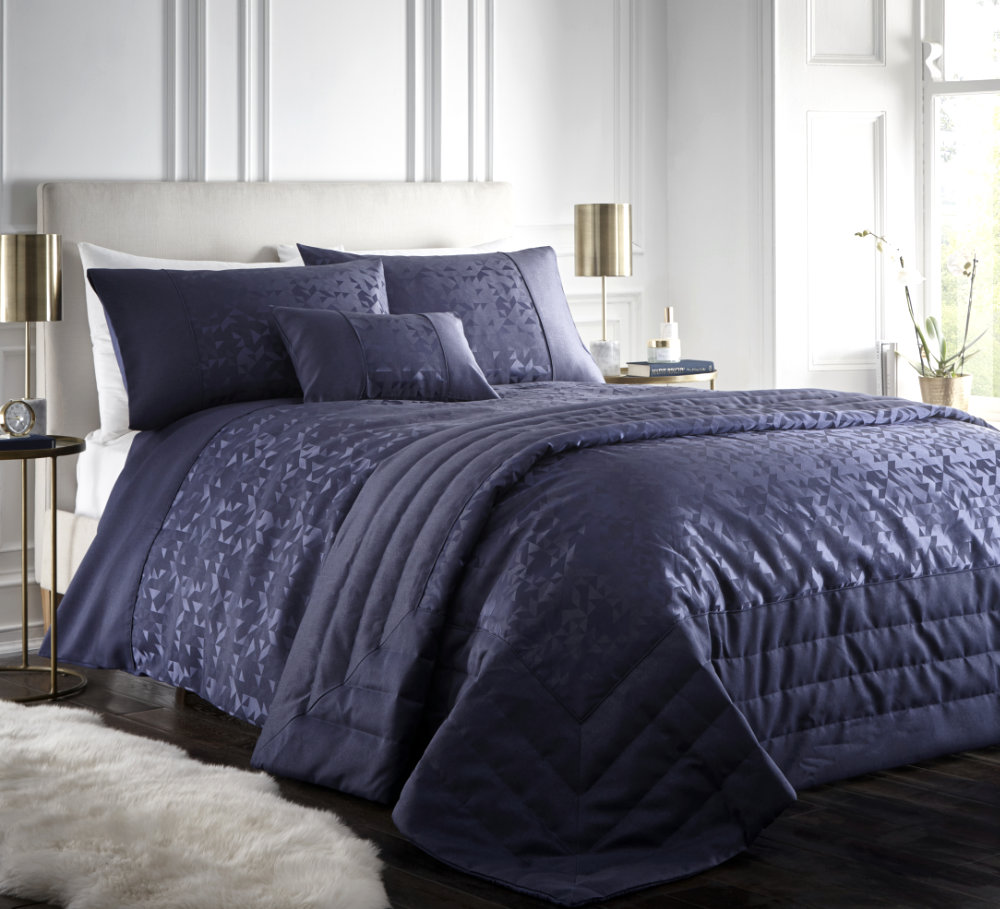 Add a sense of real luxury to your boudoir with a rich-looking bedding set that you can't wait to jump in to come bedtime. This Art Deco-inspired geometric jacquard duvet cover can be layered up with a co-ordinating boudoir cushions and a quilted throwover for the full luxurious effect. This beautiful bedding creates a modern look with a subtle metallic tonal thread running throughout.
Find out more at wayfair.co.uk
4. Always Sunday Blue Crystal Candle Holder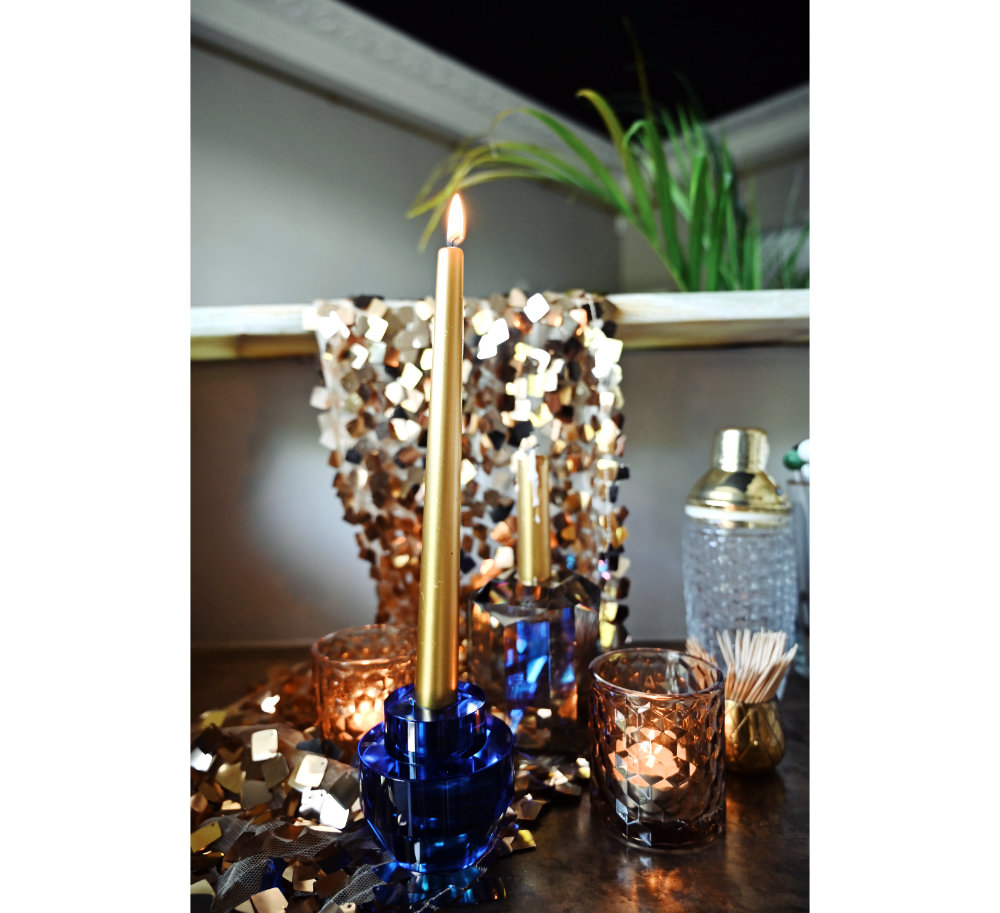 Everyone needs candles around the home for some much-needed ambient lighting. This blue candle holder is part of Always Sunday Store's divine crystal collection, and will make a statement in any setting. Its shocking cobalt blue colour alongside the edgy geometric base is reminiscent of a children's building block, bringing a sense of grown-up fun to your next social gathering. The bold piece is made all the more powerful by its piercing clarity and pure blue colour, and is perfect for dining tables and sideboards alike.
Find out more at alwayssunday.store
5. Matalan Abstract Circle Wall Art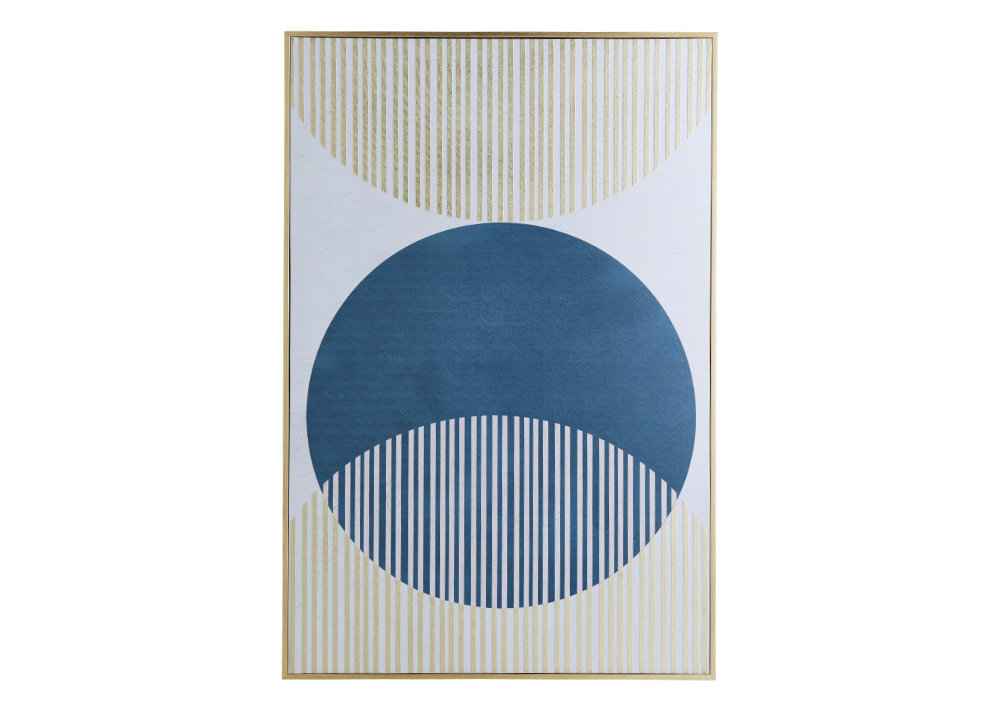 Looking for something to add a splash of colour to an otherwise plain wall? This colourful but bargain-priced piece of art features a circular abstract print and comes presented in a gold-coloured frame that will beautifully complement any minimalist interior. Why not match it with other accessories from Matalan's Scandi-inspired Copenhagen collection?
Find out more at matalan.co.uk
6. Sarah Jane Hemsley Waverley Cushion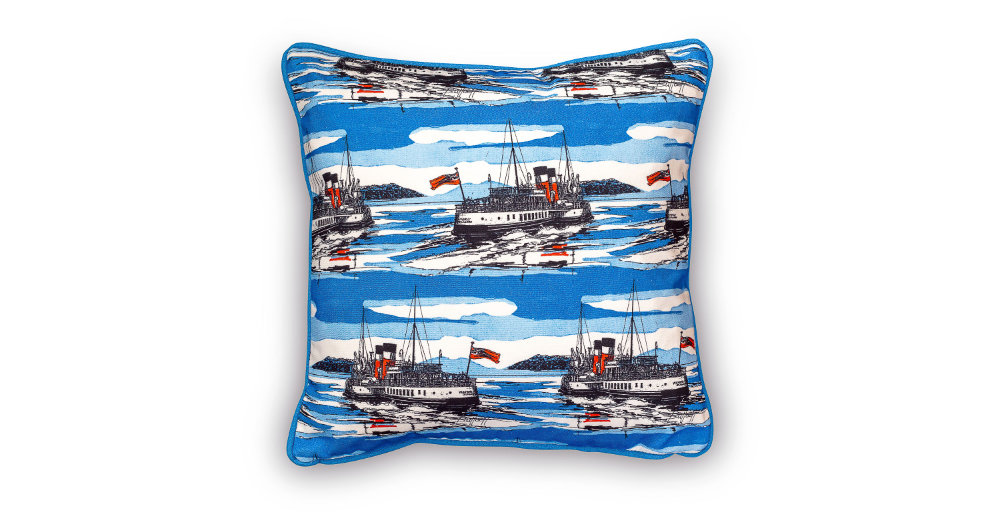 Sail into summer with a Waverley print cushion from The Bulloch Collection by Sarah Jane Hemsley. Taking original artwork by Isle of Bute artist Lyn Bulloch, Sarah Jane has created a range of mid-century-feel fabrics and homewares which capture the spirit of the iconic steamer Waverley on the Firth of Clyde, with its distinctive red funnels reflected in its wake. The last ocean-going paddle steamer in the world, a donation of 10% from all Waverley sales go to the Waverley Steam Navigation Co Ltd, towards ongoing maintenance to ensure future generations can continue to experience the magic of PS Waverley.
Find out more at sjhupholstery.com
7. Amara Newgate Skyscraper Alarm Clock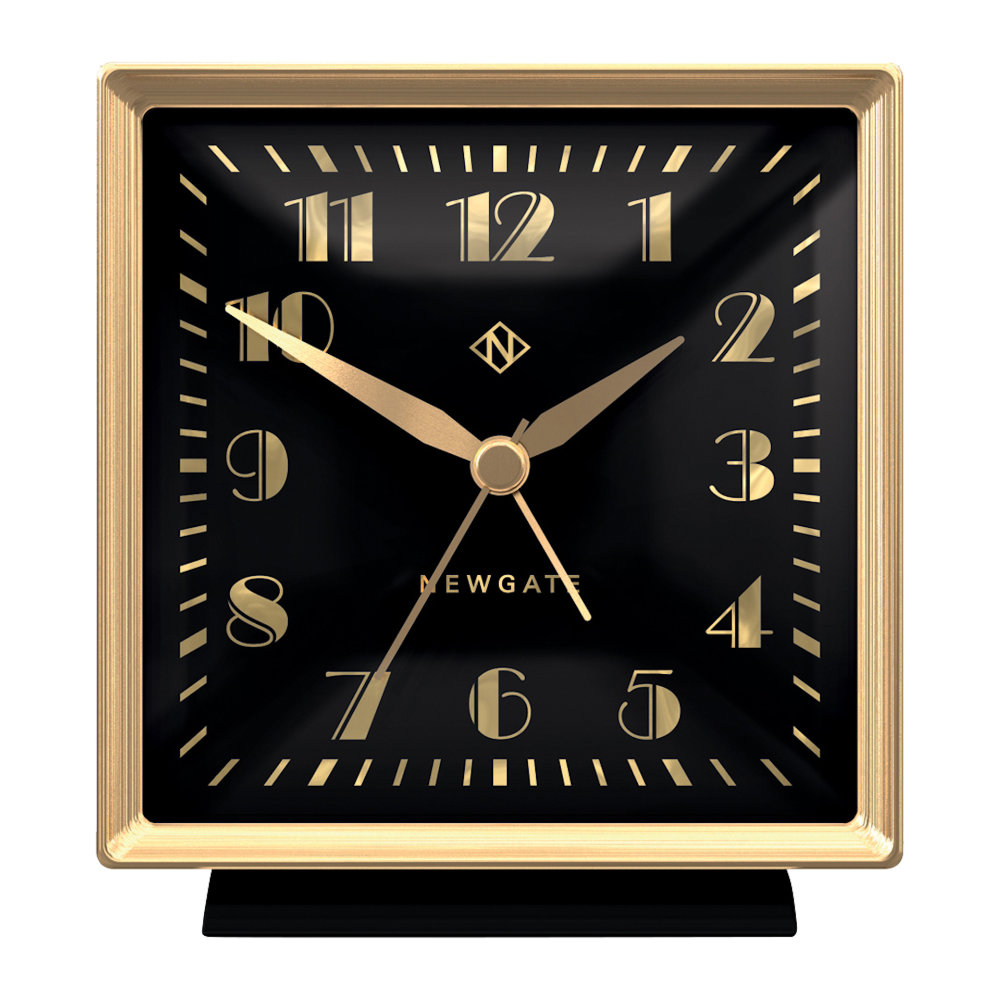 Bring a touch of Art Deco glam to your bedside table with this Newgate Clocks. Designed with a silent-sweep movement, it allows the hands to move in a constant motion and eliminates the usual ticking noise that can sometimes be a pain. In a choice of Moonstone Grey, Black or Linen Grey, its luxe gold coloured finish on all gives you a seriously stylish bedside companion to be woken to each morning.
Find out more at amara.com
8. Viners Titan Knife Block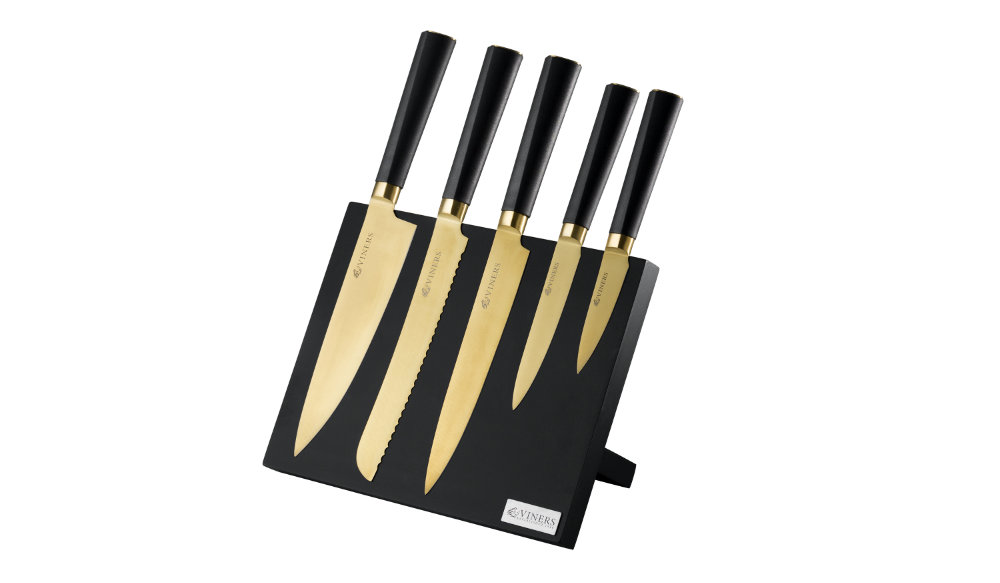 Guaranteed to add a lustrous statement to any kitchen, this knife block has been crafted from the best quality materials to withstand regular use. The set features five high-quality knives with sharp, stainless steel blades in on-trend colours of gold and copper. With its stylish magnetic matt black block, this set is a real head-turner to accessorise any kitchen – plus it even comes with a 10 year guarantee.
Find out more at viners.co.uk
9. Getting Personal Doormat
Whether you're welcoming your guests to the 'Mad House' or the 'Prosecco Palace', this personalised outdoor doormat is a fabulous way to spruce up your own doorstep. Simply add your name or phrase and with Getting Personal's unique preview functionality, you can see what your doormat will look like before ordering! Designed to withstand weather wear, the doormat is also backed from recycled car tyre, making it super-durable all year round.
Find out more at gettingpersonal.co.uk
10. Inspirational Women of the World Babushka Nesting Dolls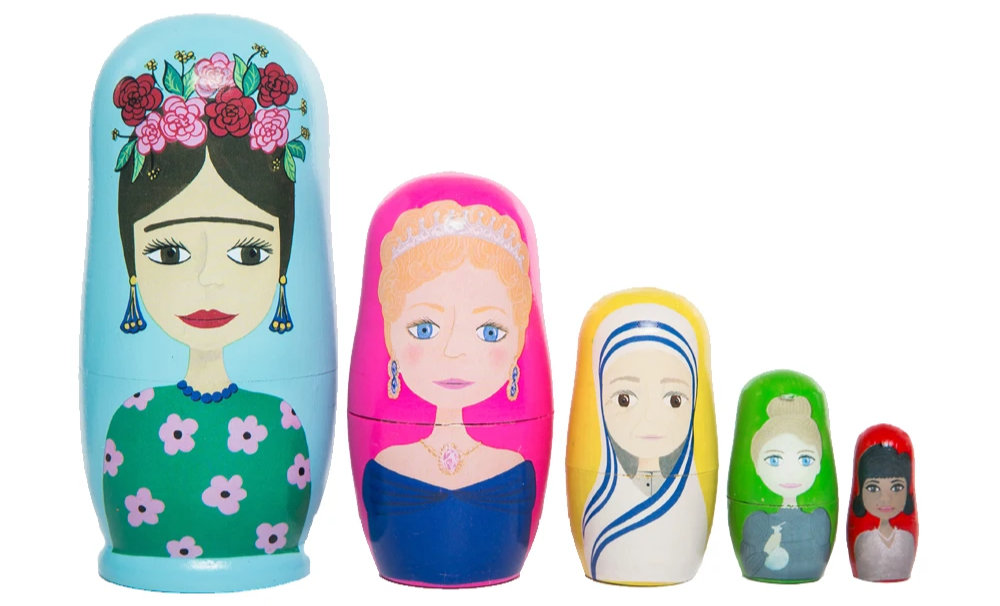 Add some culture to any room with these beautiful Inspirational Women of the World Nesting Dolls. Depicting Frida Kahlo, Princess Di, Mother Theresa, Marie Curie and Aretha Franklin, they're made from wood and are hand-painted with non-toxic, eco-friendly paints. Intended as decorative additions to your interior design, they're the perfect way to get familiar with these amazing women. Your whole family will be reading through the included book, learning history, too.
Find out more at marmaladelion.co.uk
To see your company in any upcoming features we are arranging please email laura@hurstmediacompany.co.uk or editorial@hurstmediacompany.co.uk