The world of Science, Technology, Engineering and Maths (STEM) opens up a huge range of careers options for your children, so why not get them engaged in these topics early?
From gross science experiments to robot-building kits, your kids will be too busy having fun to realise they're learning. You could be nurturing a future coder, scientist or mechanical engineer without even realising.
1.GeoSafari® Jr. My First Microscope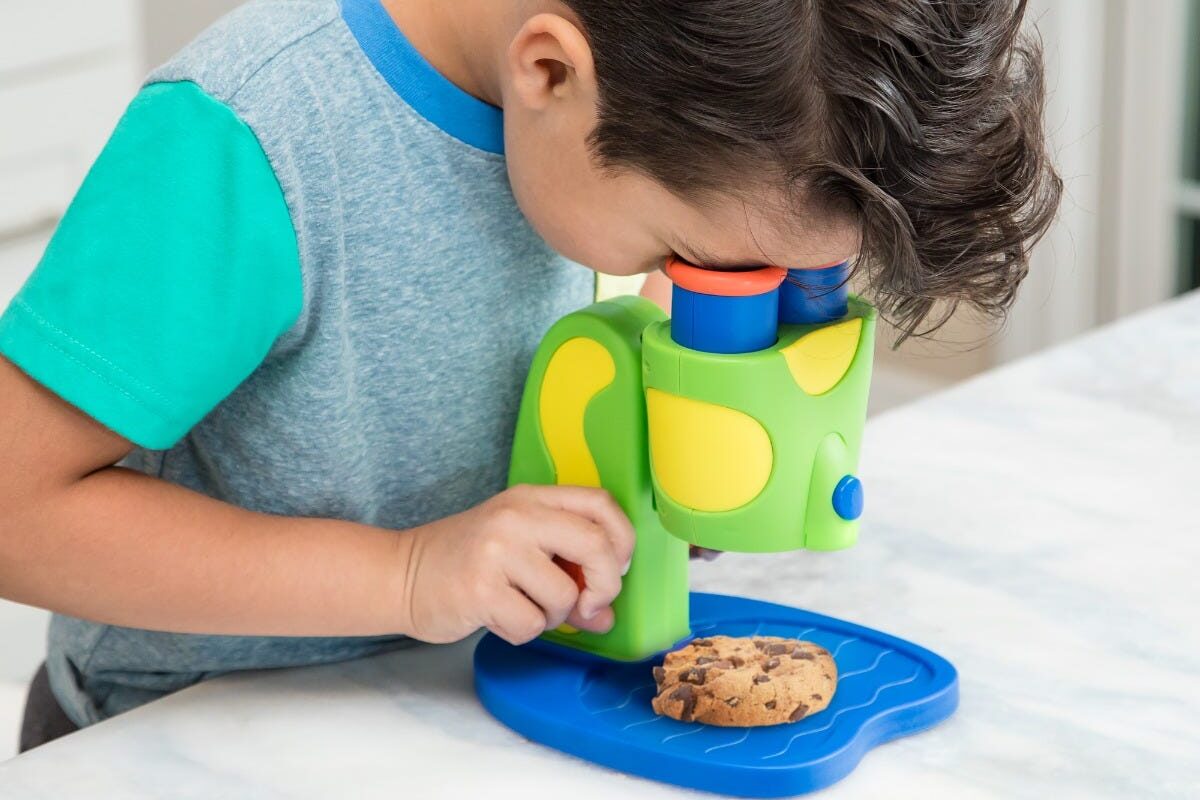 This beginners' microscope will give your budding scientist an early understanding of what goes on inside a real-life laboratory.
This isn't just a prop, the GeoSafari First Microscope is a working tool that's easy to use for little inquisitive kids who want to examine things under the lens. Let them make their own discoveries and who knows where it might take them.
Find out more at educationalinsights.com
2. Archi-TECH Electronic Smart House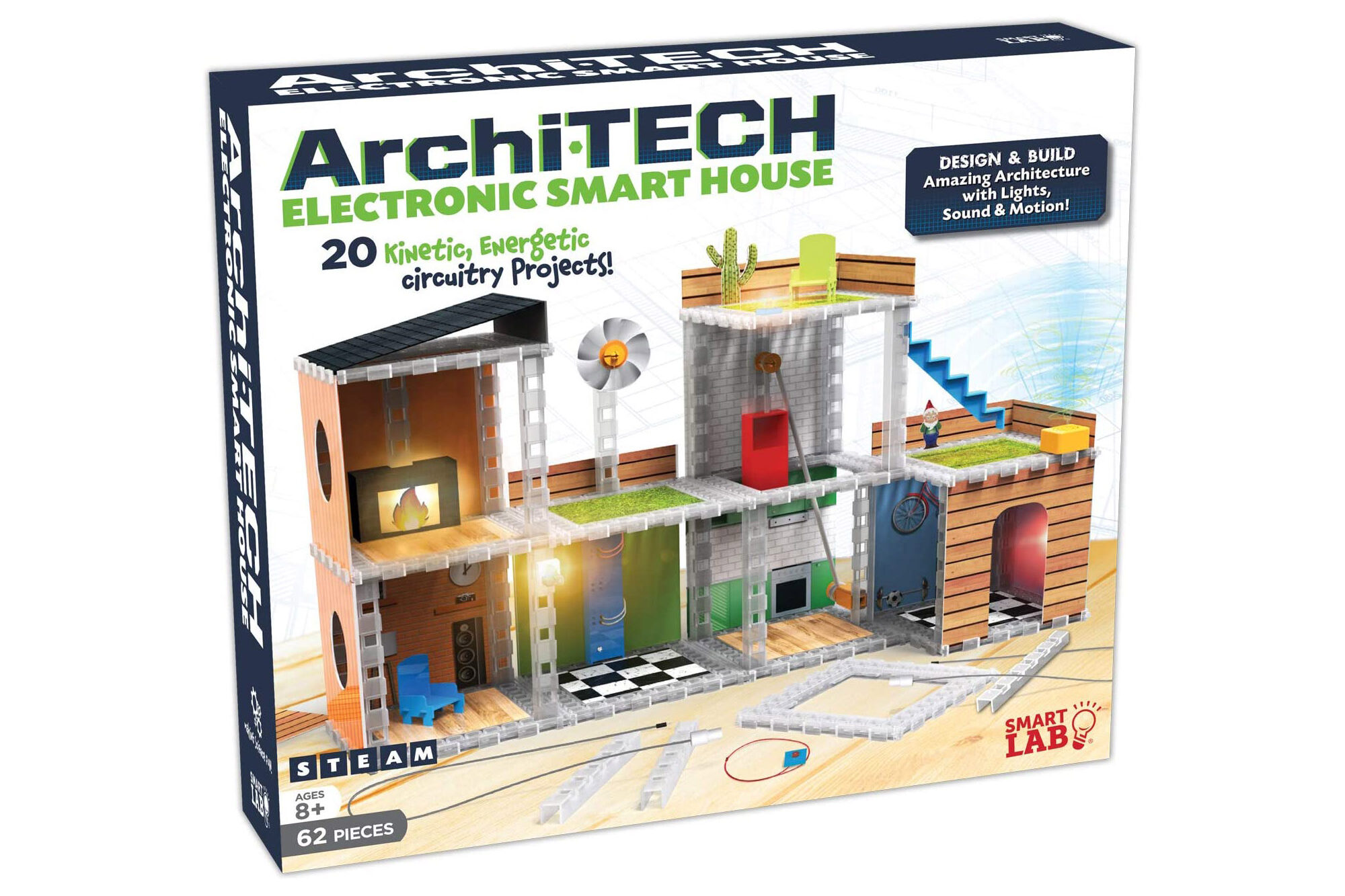 Are you parenting the next Gaudi? Do you dream of your kids becoming the brains behind the houses on Grand Designs?
The Archi-TECH Electronic Smart House helps aspiring architects to build their own home, complete with lights, sensors and motorised parts. This fun architecture project teaches your kids basic circuitry and allows them to light up the rooms they've just built.
Find out more at amazon.co.uk
3.KIDWILL STEM 14-in-1 Educational Solar Robot Kit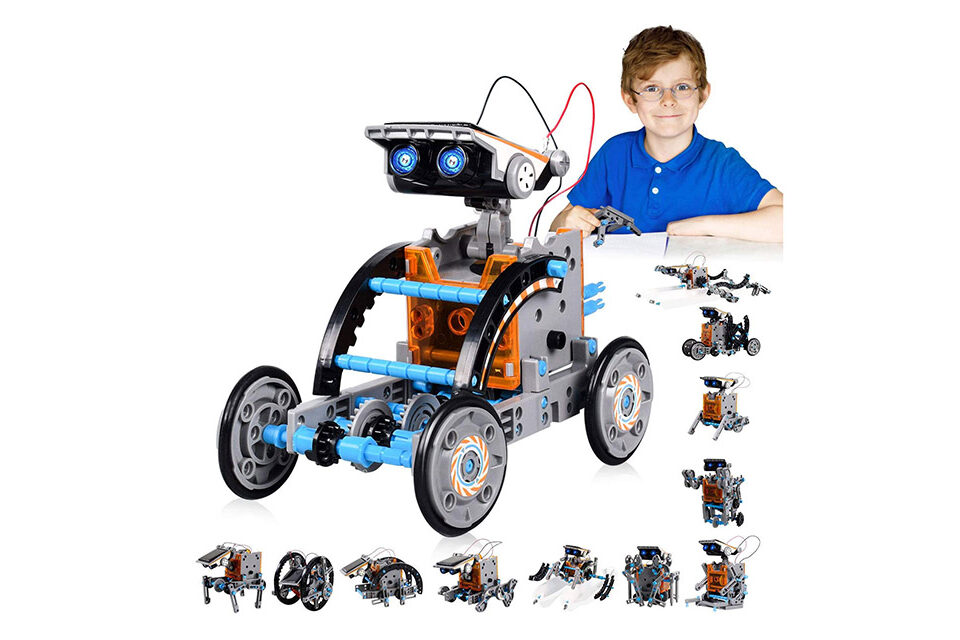 Not only are kids able to build their own robot with KIDWILL STEM 134-in-1, you're also able to teach your kids about renewable energy.
This solar-powered robot can become a dog, a crab, a surfer and a zombie chaser, to name just some of his possible personalities. Its unique attachments also make it amphibious, allowing it to move around on land and on water.
A great project to work on with your kids that results in a fascinating, educational toy.
Find out more at amazon.co.uk
4. Totally Squishy from Head to Toe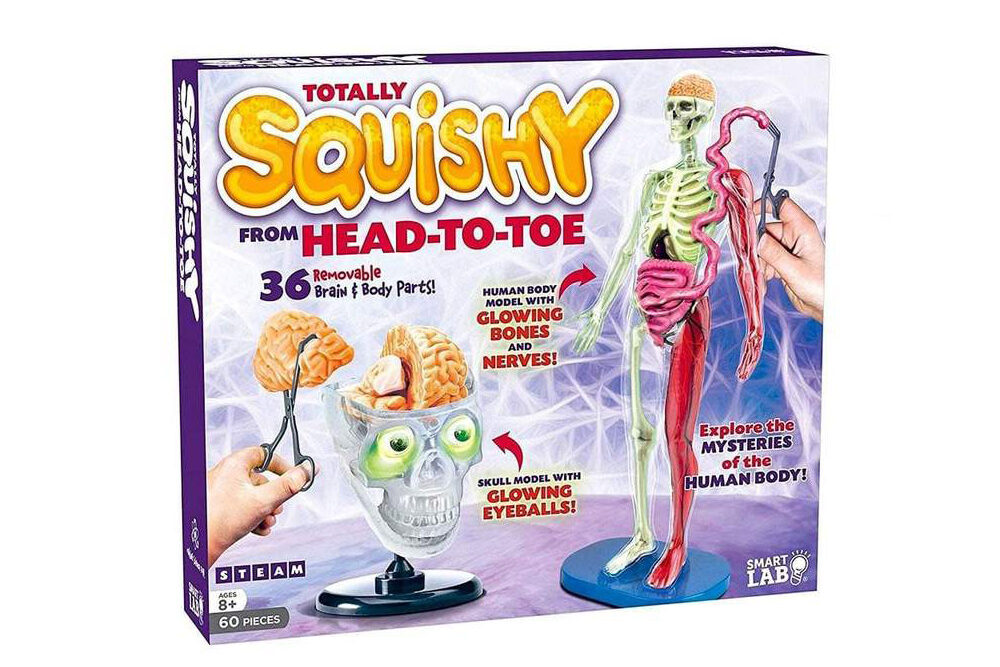 If you want your kids to learn all about their anatomy, this is a fantastic starter toy. They get a peek inside the human skeleton with squishy organs, glow in the dark bones, and a giant skull to examine human brains.
There are surgical tools in the kit to allow them to remove different parts of the body and compare them to the accompanying activity book.
Parents can use this as a launch pad for talking about lots of different parts of the human body and how they function, and might even learn a thing or two themselves.
Find out more at amazon.co.uk
5. That's Gross Science Lab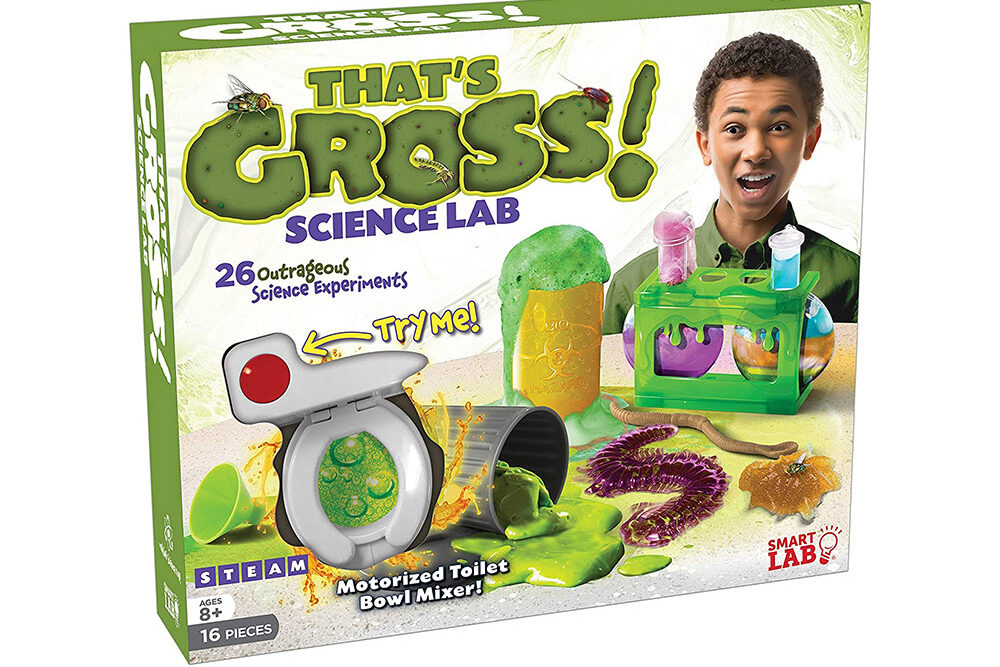 There comes a point in every kid's development where they become fascinated with the grotesque. Bums, poo, farts, and snot all become favourite topics of conversation.
This fun science lab, rather than discourage such behaviour, harnesses toilet humour and makes it educational.
The kids will be so distracted by stink bubbles and potty putty they won't realise they're finding out about chemical reactions and gas expansion!
Find out more at amazon.co.uk
6. National Geographic Dino Fossil Dig Kit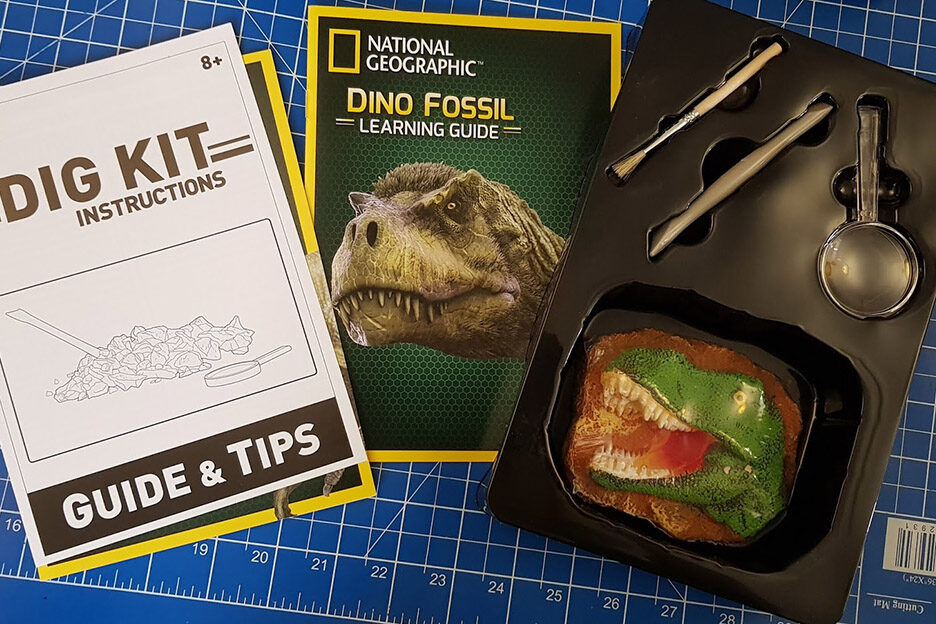 Eat your heart out, Indiana Jones! This archaeologist investigation kit will have your little ones dusting for treasure and finding out all about dinosaurs in the process.
They'll learn all about the prehistoric era and all the stages of life before humans arrived.
Find out more at amazon.co.uk
7. Science of Cooking Bread and Butter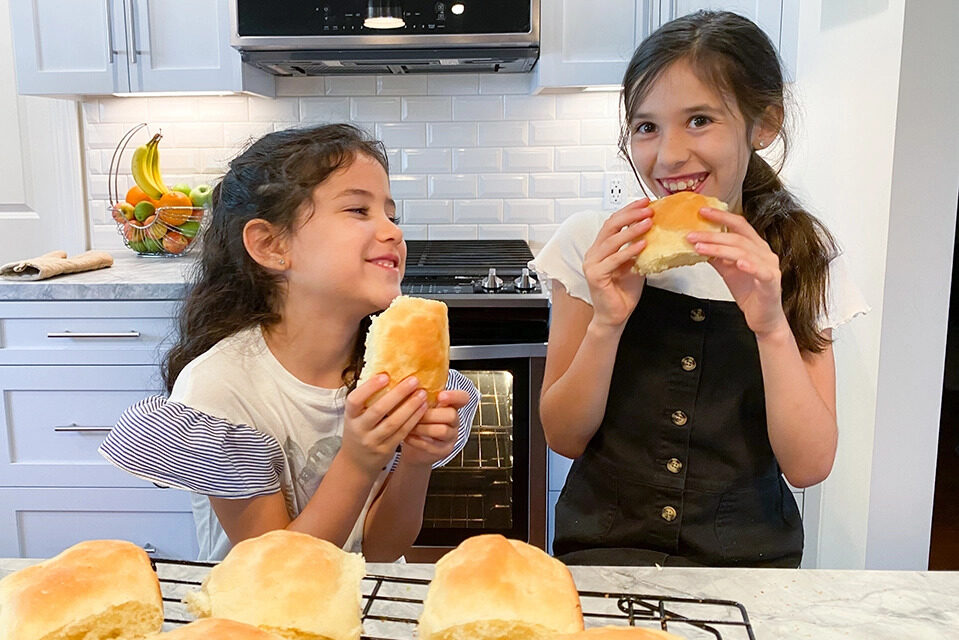 It's time to teach kids that chemistry is everywhere, even in the kitchen.
This cooking set teaches kids to make cinnamon swirls and garlic butter among other delicious treats, while teaching them all about yeast and emulsion.
These little experiments will get their brains engaged in science and also result in yummy things for them to eat, providing rewards and a sense of achievement.
Find out more at kiwico.com
8.Dash Coding Robot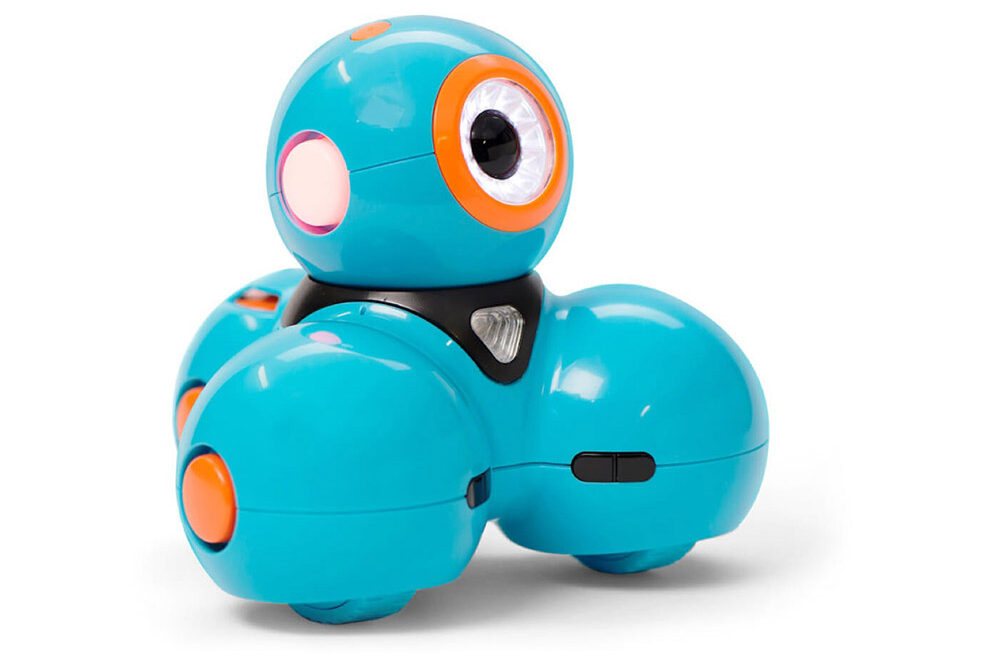 Teaching your kids to code will set them up for a technology-driven future, and being bilingual in English and code will be extremely beneficial in the job market. Start them off with this adorable yet educational robot, Dash.
He responds to your child's voice but can also be used with several apps to maximise his functions, like singing and drawing. A fun intro to code and a new, interactive friend for the playroom.
Find out more at makewonder.com
9. Bill Nye's VR Science Kit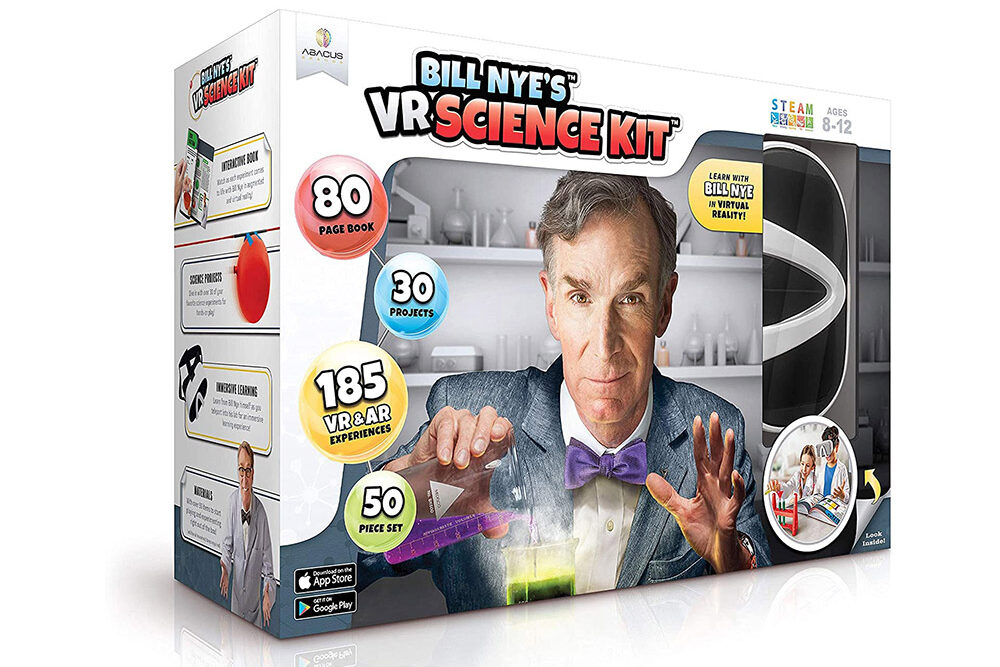 There's a reason Bill Nye's teachings have lasted the test of time.
This friendly scientist has educated generations of children in STEM and his VR science kit is the latest development allowing your kids to appreciate his lessons further.
Beakers, brushes, instructional videos and a VR head set to open their eyes to whole new STEM worlds are all included in this fantastic kit.
Find out more at abacusbrands.com
10. Genius Kit for Ipad
Is your kid hogging your Ipad for games, but you're not sure what the benefit is to their developing brains?
Make their screen time count with the Genius Kit, by adding letters, numbers, and shapes so that they can play along with tablet games.
Puzzles, problem solving and more creative art activities are all included, so they get an all-round experience and you know they're not just idly frittering away their screen time.
Find out more at playosmo.com
To see your company in any upcoming features we are arranging please email editorial@hurstmediacompany.co.uk