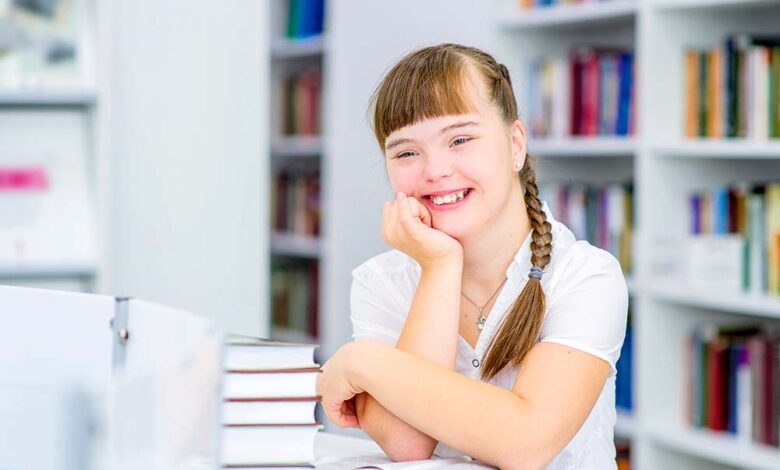 The Cavendish School, Cambridge, is the world's first International Baccalaureate (IB) special autism school, and it's opening this autumn
There are a number of reasons that the IB is a remarkable alternative learning option for students with additional education needs. With relationship-building and development of the individual student at the core of the programme, the IB supports students' growth into globally-minded citizens, who can recognise their place in the world and meaningfully contribute to a more peaceful world through intercultural understanding and respect.
At the Cavendish School, they are starting their IB journey with the Primary Years Programme (PYP), which provides a curriculum framework of education that can be tailored to students' individual strengths. The learning has been established to ensure it is both contextualised and all-inclusive, removing the barriers that some young autistic people may face within education.
Stephanie Smith is deputy headteacher of the Cavendish School, she explains how the programme can help students flourish and thrive: "Our teaching will be adapted and differentiated for the needs of the individuals and the curriculum model will also allow for a wide range of activities, including Forest School, Lego therapy and life skills, all supporting the idea of what it means to be inclusive."
Moreover, the IB offers an alternative to the implicit learning within the English national curriculum, often known as the 'hidden curriculum'; lessons which are learned but not actively taught in a school such as the societal cues, values, and beliefs conveyed in a social environment.
Implicit learning is a consistent barrier to education for children with autism. The flexibility of the
IB enables each individual's needs and development demands, regardless of age and key stage, to be catered for. Inter-disciplinary study allows students to make connections between subjects, and develop appropriate transferable skills, such as communication, research and independence, supporting them with successful progression with their own education and adulthood goals.
Therapies and intervention expertly complement the IB programmes to facilitate balanced and holistic learning.
Another barrier facing autistic children is anxiety, often as a result of the lack of control they have over their environment. According to Stephanie: "We firmly believe you need to take care of yourself before you can take care of your performance, so coping strategies are taught as part of the IB Core Studies. These include controlled breathing and muscle relaxation activities, mental games and learning to leave a situation which has the potential to trigger anxious behaviour."
As a first step for parents considering SEN learning options, all Local Education Authorities provide information on their local offer to help parents understand what is available when they are considering their choices. Look for a school that is prepared to listen and learn, that will develop its staff through training and research.
As Stephanie says: "As our knowledge of autism and other neuro-divergent behaviours increases, it is important for educators to stay abreast of the latest research so they can truly understand the benefits your child and their personal education progression will gain from different approaches."