It's playtime! Our little ones' brains are constantly learning and developing, picking up new skills and discovering new ways to approach problems in everyday life. Beyond traditional preschool toys like kitchen sets and fire engines, there are some fantastic products on the market that challenge kids' brains in fun, exciting ways. These are the top toddler toys to buy your little brainiacs.
1. Learning Resources Puzzle Globe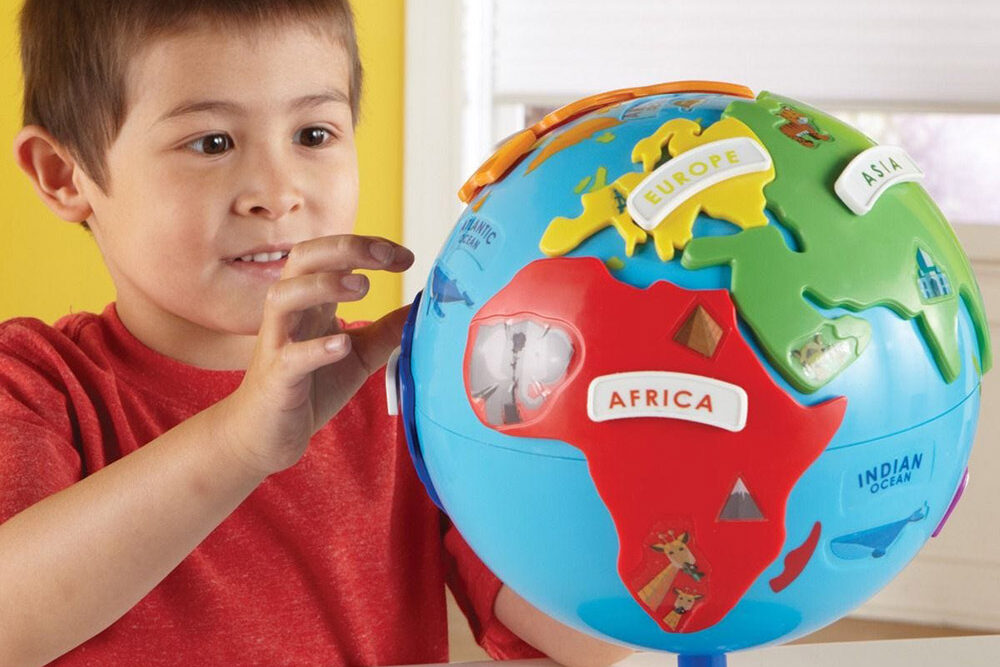 Teach your kids about the world and all its wonderful countries with the brightly coloured puzzle globe. This rotating earth has raised outlines for each continent and kids have to work out how to place the puzzle pieces to make up the countries.
Find out more at learningresources.co.uk
2. Deluxe Busy Time Play Cube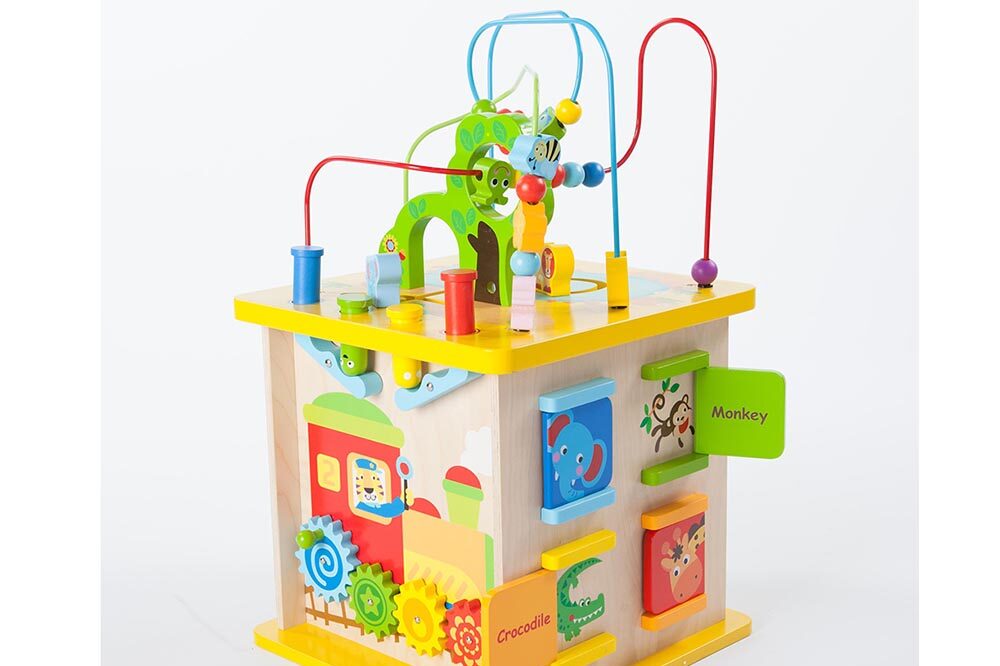 Time for a sensory safari! This zoo-themed play table has so many different aspects, it will keep even the most easily distracted children engaged.
Beads to slide, blocks to drop through differently shaped holes, and bright, colourful zoo characters will all help your children develop spatial reasoning, fine motor skills, early reading, cause-and-effect learning and shape matching.
Find out more at fatbraintoys.com
3. Spike The Fine Motor Hedgehog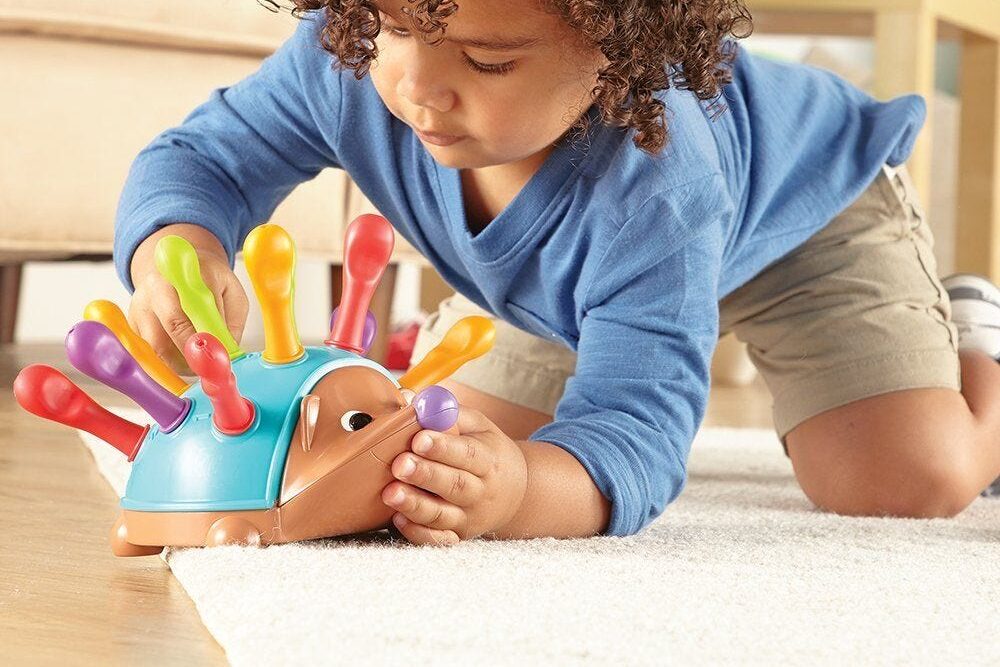 He's not got the catchiest name on the toy shelf, but Spike The Fine Motor Hedgehog lives up to his title by helping your kids' fine motor skills.
They'll have a great time slotting the chunky pegs into Spike's back to give him a full set of spines, and it'll also help them with counting and learning colours.
Find out more at learningresources.co.uk
4. Symphony Croc Music Band Set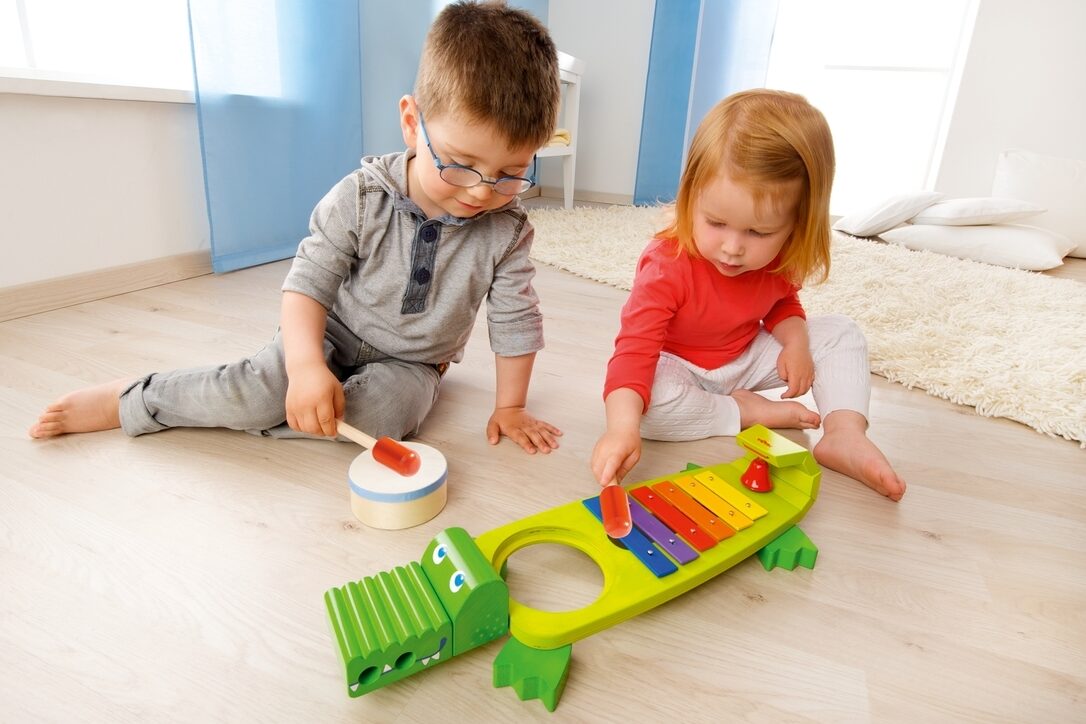 Your little musicians will have a blast banging on Symphony Croc and its accompanying drum, while also developing their motor skills.
It might not be apparent immediately, but they'll also develop their sense of rhythm by listening to music and playing along.
Find out more at habausa.com
5. Skoolzy Peg Board Set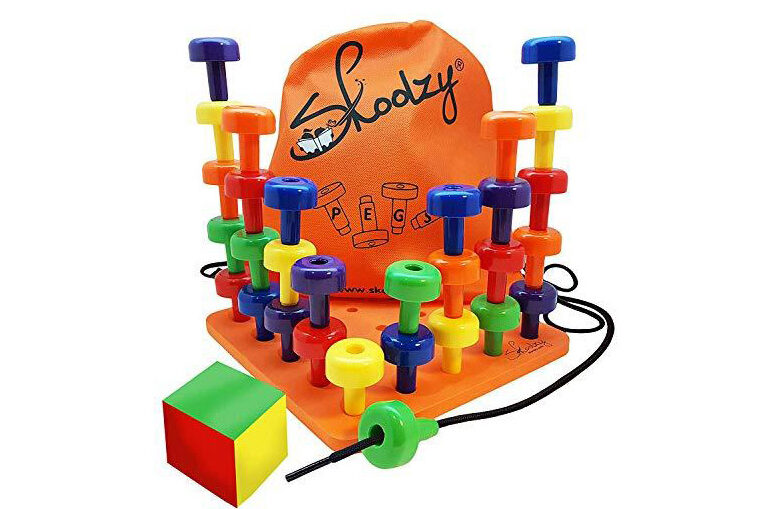 More colourful pegs to get those motor skills honed! Kids can learn about counting, sorting, threading and identifying colours with this bright peg board from Skoolzy. This is a Montessori-inspired toy created to get your kids' neurons firing and learning through play.
Find out more at toyscentral.uk
6. LeapFrog 100 Animals Book
What's better than your kids learning lots of animal names and facts? Learning them in more than one language, of course! Leapfrog is an interactive toy that speaks to your child in English and Spanish, as well as playing animal songs and sounds.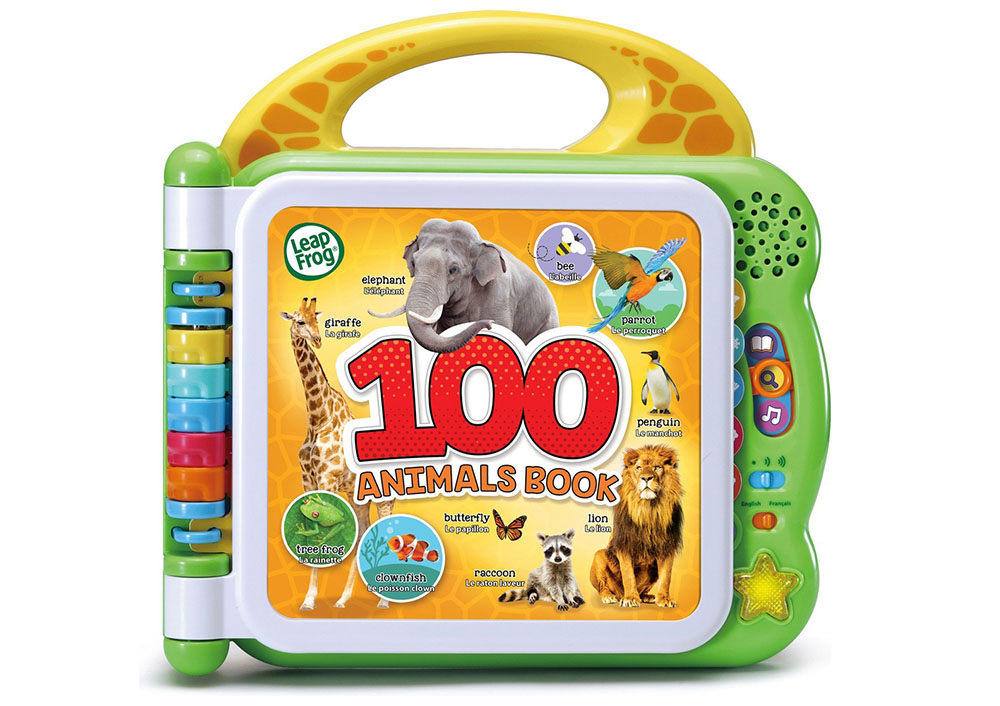 Find out more at smythstoys.com
7. Manhattan Toy Deep Sea Adventure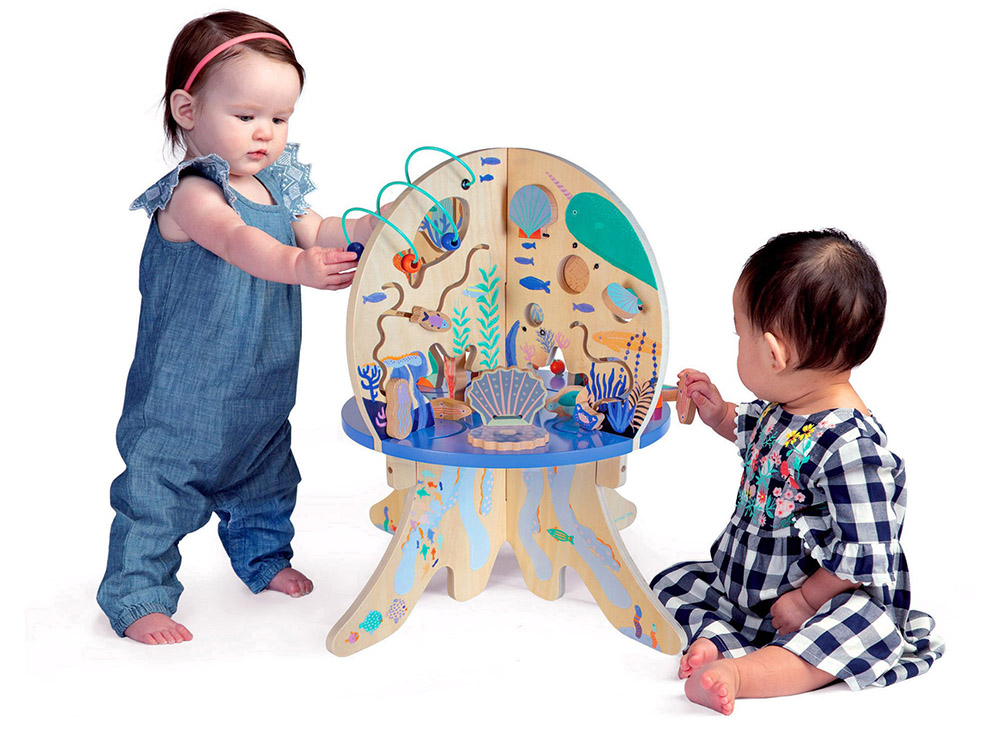 Kids can do some underwater exploring with this exciting activity table. The Manhattan Toy Deep Sea Adventure will dazzle your little submariners for hours. It's full of animal-themed gliders, bead runs and lots of exciting motor-skill enhancing features. Its wooden structure and muted tones also mean it's less of an eyesore compared to some other toddler toys, so it's a more pleasant addition to your living room.
Find out more at manhattantoy.com
8. Baby Einstein Curiosity Table Activity Station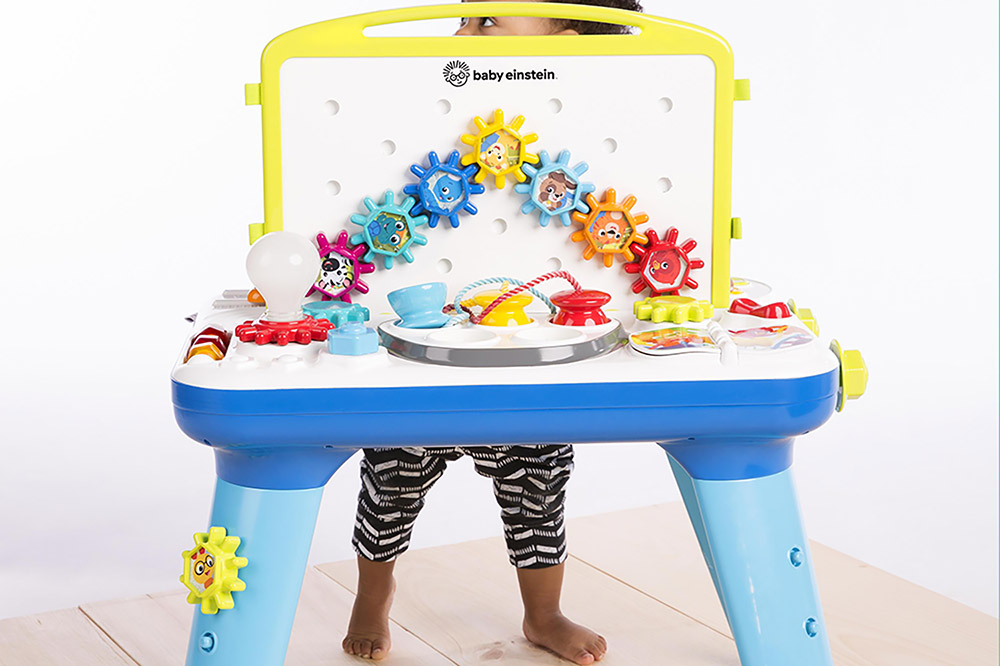 If you're raising little Einsteins or Marie Curies, the curiosity table activity station will help nurture their brains towards greatness. This art and science table has amazing gadgets for kids to explore, from gears to circuits and flashing lights. It has a magnetic art surface and a dry erase whiteboard and can play up to 65 melodies and sounds.
Find out more at elc.co.uk
9. Little Tikes 3-in-1 Sports Activity Centre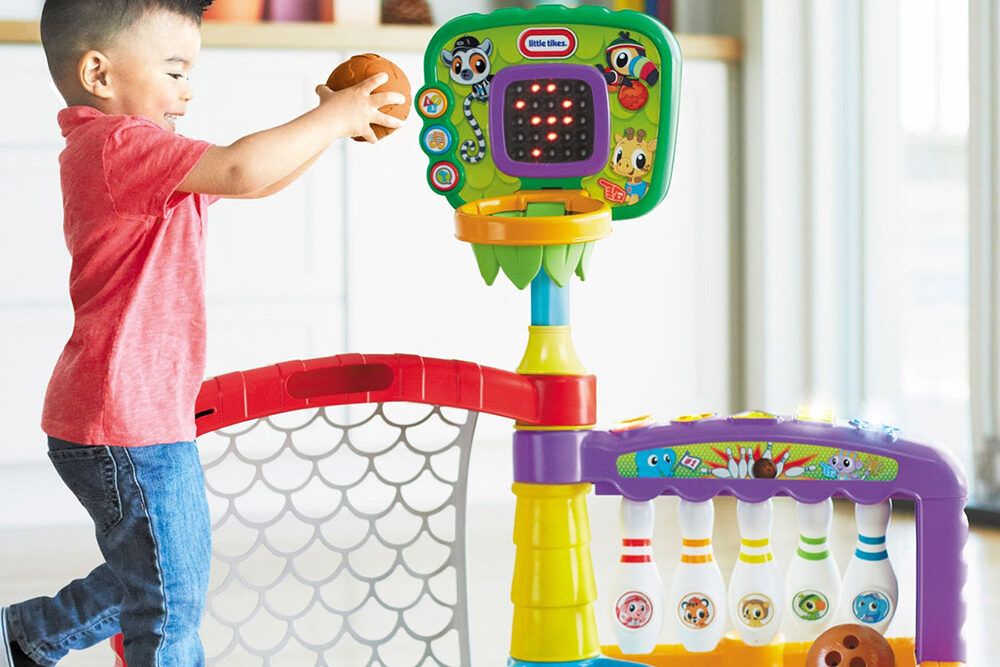 Your toddlers can slam-dunk their way to success with this fun, three-in-one activity centre. Teach your kids about basketball, bowling and football with this interactive toy, and watch them develop all-important coordination, confidence and motor skills. Bowling will also teach your kids cause and effect, as well as shapes and colours.
Find out more at littletikes.co.uk
10. Laugh & Learn Smart Stages Piggy Bank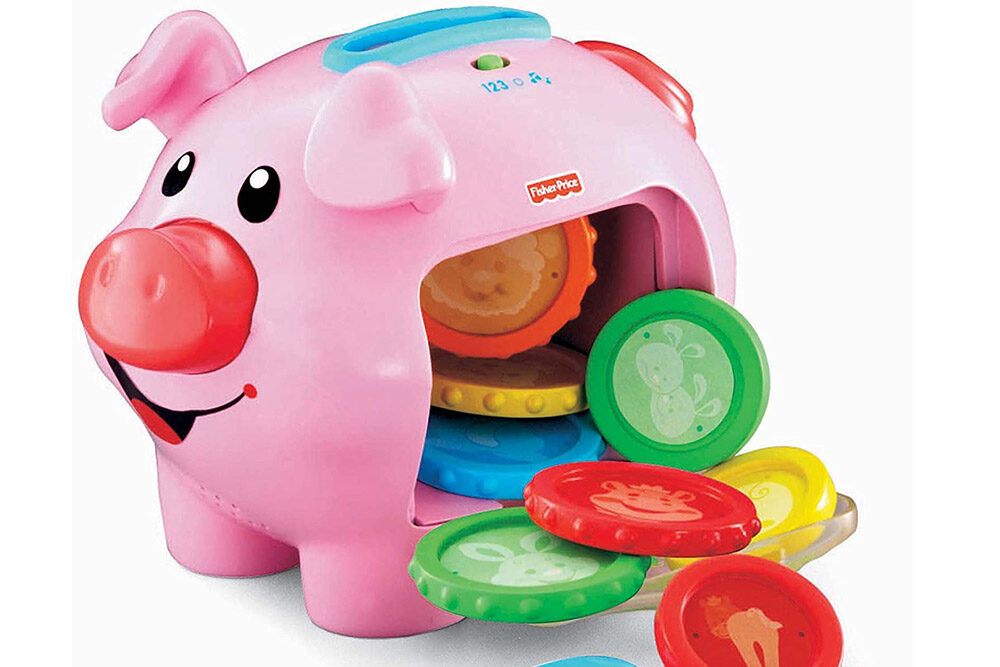 It's never too early to start teaching kids about money, and the smart stages piggy bank is a modern take on an old favourite. This little piggy is musical, with 40 songs to play, and helps kids with their motor skills by allowing them to slot colourful coins into its back.
Find out more at elc.co.uk
To see your company in any upcoming features we are arranging please email editorial@hurstmediacompany.co.uk