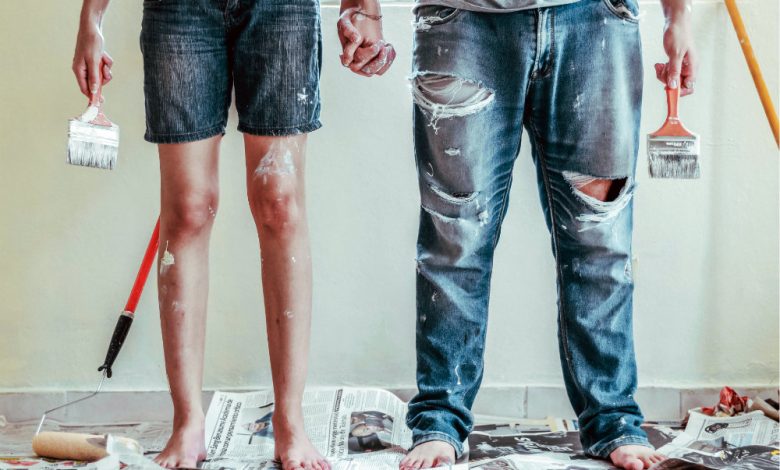 With a recent study showing the real cost of fixing DIY mishaps, Checklist spoke to HomeHow to find out what's really best when it comes to jazzing up your home.
According to Google trends, there was a 59% and 21% increase in search volumes for house DIY during the first and second lockdowns. What's more, it's reported that 61% of homeowners have carried out a DIY project during lockdown and with a lack of knowledge, failed reparations could be monetarily devastating.
HomeHow.co.uk asked 3,142 households what projects they'd undertaken, and with the consultation of construction experts, KielMur Construction, they discovered just how much dodgy DIY jobs could cost homeowners…
The DIY attempt: Knocking down a wall
The potential repair cost: £20,000
The priciest DIY job to rectify is knocking down a wall. DIYers should always call in an expert to determine whether the wall they intend to knock down is structural. This issue could cost homeowners well over £20,000 for a professional to sort out due to the possibility of the house collapsing.
The DIY attempt: Fixing electrical wiring
The potential repair cost: £2,000
The second most costly DIY job to fix is electrical wiring, which could cost more than £2,000 to rewire – in addition to being extremely dangerous. If this job is done to an inadequate standard, an electrician may have to be called out to rewire the entire house system. Examples of poor wiring include frayed wires, loose connections and excessive heat.
The DIY attempt: Fitting flooring
The potential repair cost: £1,200
Fitting flooring isn't as easy as it looks and if done incorrectly, it may cost around £1,200 to refit. Floor surfaces can look rough and uneven when materials like nails and glue are left behind, which also decreases its longevity.
The DIY attempt: Fixing a radiator
The potential repair cost: £450
Experts at MyJobQuote.co.uk discovered that a staggering 35% of heat in the home is lost due to a lack of glazing on windows. A popular DIY project to maintain heat in the house is fixing a leaking radiator, but if done incorrectly a new unit may need to be replaced, which could cost around £450.
The DIY attempt: Painting a room
The potential repair cost: £450
Moreover, repainting where you've done a bad job has a hefty price of £450 per room. There are so many determinants to painting a room correctly and, with an untrained eye, these issues can be missed. This DIY project not only provides a visually appealing environment, but it also produces a shielding coat that will preserve an interior and exterior surface from weather damage and insects.
The DIY attempt: Tiling walls
The potential repair cost: £450
Tied in fourth place with fixing a radiator and repainting is tiling walls. Cracked tiles are a common example of a poor finish, as well as bumpy grouting, and could cost homeowners £450 to fix. The expense covers new materials and labour charge, so it is best to get it right the first-time round!
Something to think about
Even fixing a leaky toilet isn't as easy as it sounds to some – with the potential of having to replace the mistakes you've made setting you back around £300.
To see your company in any upcoming features we are arranging please email laura@hurstmediacompany.co.uk or editorial@hurstmediacompany.co.uk