Keeping the little ones entertained throughout the week can be quite the challenge.
Fret not, there are plentiful activities and exciting goings on in 2023 that make for an incredibly fun and exciting day out.
From tourist attractions and theatre trips, to getting up and personal with wildlife and nature, the fun is endless. Checklist has detailed a selection of some of the best activities happening – both high profile and obscure – up and down the UK, that are sure to keep those little ones entertained.
Warner Bros. Studio Tour London – The Making of Harry Potter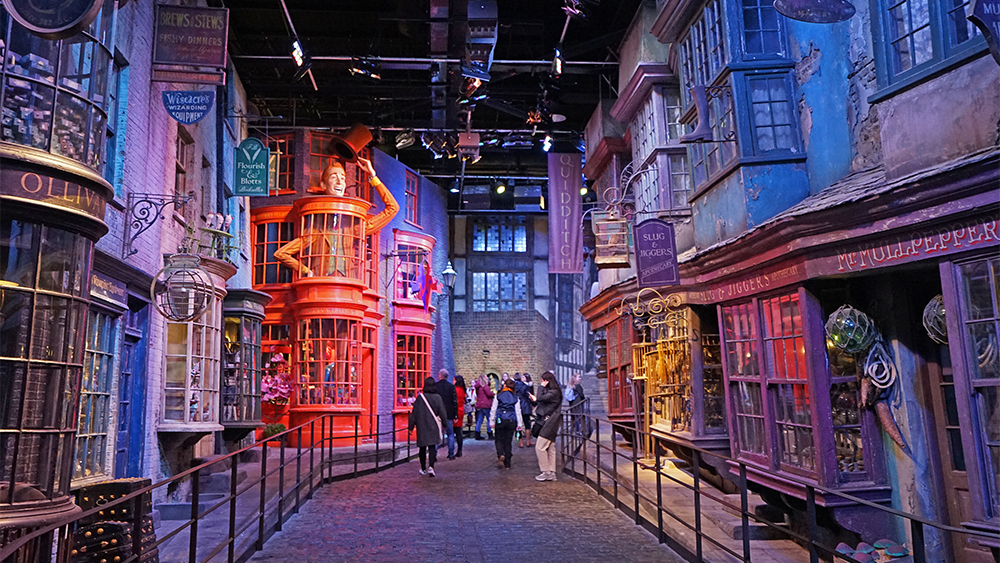 Bask in the wonder and magic as you step onto the very sets that were used in the Harry Potter film franchise. Discover behind-the-scenes secrets, marvel at the wondrous film sets and props that graced our screens for a decade, as well as the incredible special effects.
A fun-filled day out for all, you'll need hours to uncover all the magic. Marvel in wonder at the Hogwarts Great Hall and explore the Forbidden Forest, all before boarding the original Hogwarts Express at Platform 9¾ and wandering down Diagon Alley. Sample the unique taste of a Butterbeer, as you take a stroll down Privet Lane.
Located at the Studios where all eight films were produced, the Studio Tour showcases the British talent, imagination and artistry that went into making the impossible a reality on screen. Visitors will relive the magic through the eyes of the filmmakers who brought the Harry Potter film series to life.
Visit Warner Bros. for ticket information
The Science Museum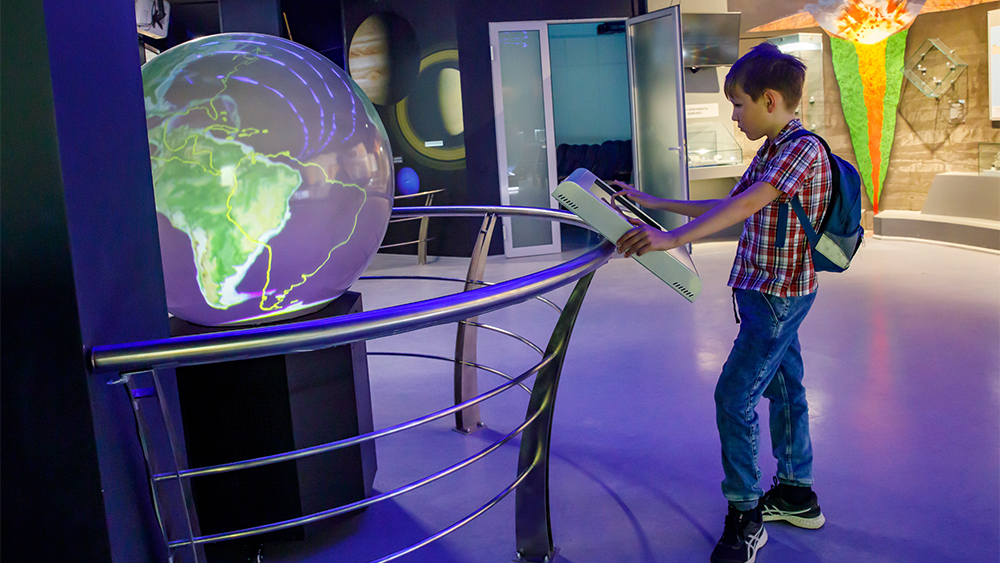 Travel through the ages and view some of mankind's greatest scientific discoveries, achievements, and breakthroughs, at the The Science Museum.
Located in South Kensington, London, it is a wonderful place to visit, with countless activities for kids of all ages – you and those little ones will lose yourselves for hours in this hands-on-experience. Explore a collection beyond the museum floor and find out the fascinating histories behind even the smallest objects. Discover award-winning exhibitions, iconic objects, and the stories of incredible scientific achievements that helped propel humanity to where we are today.
Entry to the museum is absolutely free, with a whole host of special events planned and extended opening hours. While it is free to visit, families need to book a ticket online. Some of the gallery events have an additional charge and timed entry so they can be purchased on the website.
Find out more and book your free admission ticket at The Science Museum
Southbank Centre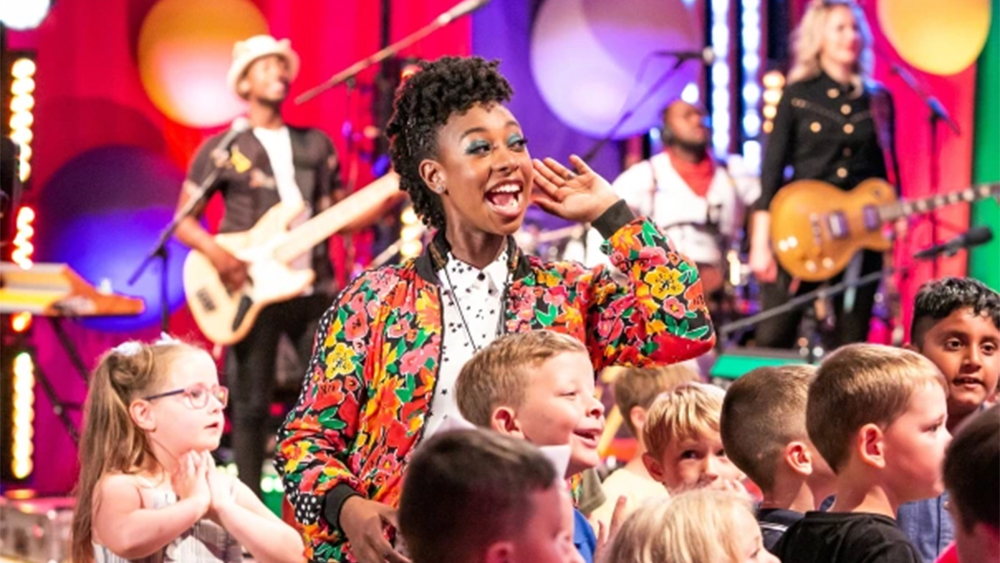 Dive into great art and culture at Southbank Centre. Their festivals and series happen year-round and showcase a diverse range of art forms and topics, with a mix of free and paid activities and events.
What's On
Planet Summer, occurring from 21, June – 3, September, is all about different generations coming together for climate hope. because young people hold the key to the future of our climate, there's plenty of ways for families to get involved, too. That includes REPLAY: A Limitless Recycled Playground, Bird Rave's colourful interactive performance, The SpongeBob Musical, a hip-hop party with ZooNation Youth Company and more.
REPLAY: A Limitless Recycled Playground, a part installation, part adventure playground, REPLAY is a space built entirely out of waste materials, repurposed for fun by The Herd Theatre. In REPLAY's self-led experience, you can build your own worlds, invent your own games, be inspired by others and leave ideas for players to come.
Visit Southbank Centre for all upcoming family events
The Blackpool Tower Dungeon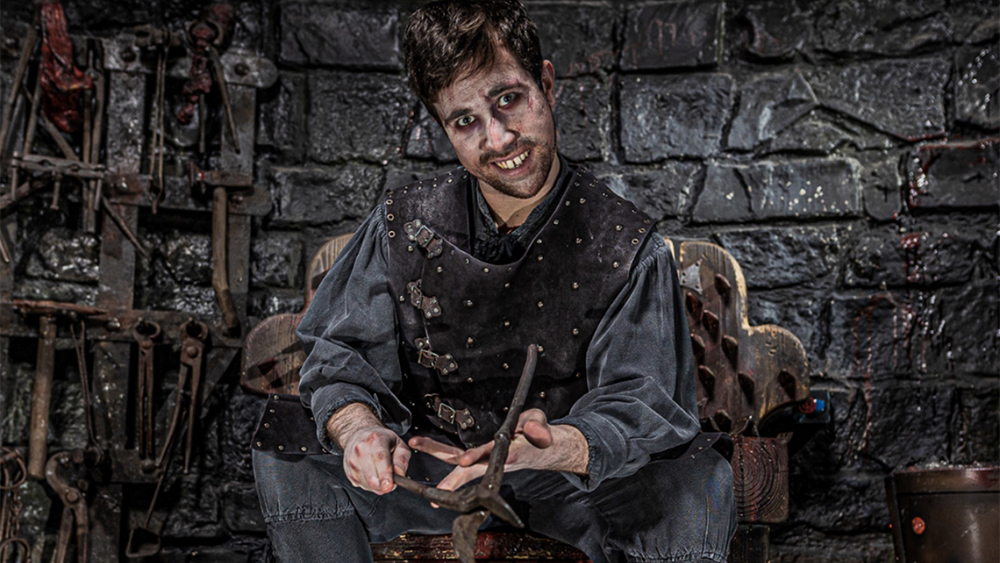 For those who dare, experience an educational, entertaining, and a tad scary time at the infamous Blackpool Tower Dungeon.
What to Expect
The Blackpool Dungeon, located inside the Blackpool Tower, brings together an amazing cast of actors, special effects, rides, and scenes for a skin-crawling experience. A truly immersive experience, the dungeon features full-on 360° sets with gripping and cutting-edge storytelling that is sure to make you laugh, scream, and then some.
In the Blackpool Tower Eye, take a trip 380ft into the sky to the top of The Blackpool Tower and experience the thrilling SkyWalk with stunning views in every direction.
The Blackpool Tower Circus is brand new show for 2023. Delivering incredible stunts with belly laughs aplenty, meet legendary clowns Mooky and Mr Boo as you roll up for the UK's biggest and best Circus. Be enthralled and amazed by amazing acrobats and stunt performers selected from around the world. The show runs 11 February to 5 November 2023
Find out more at The Blackpool Tower
Dark Skies Festivals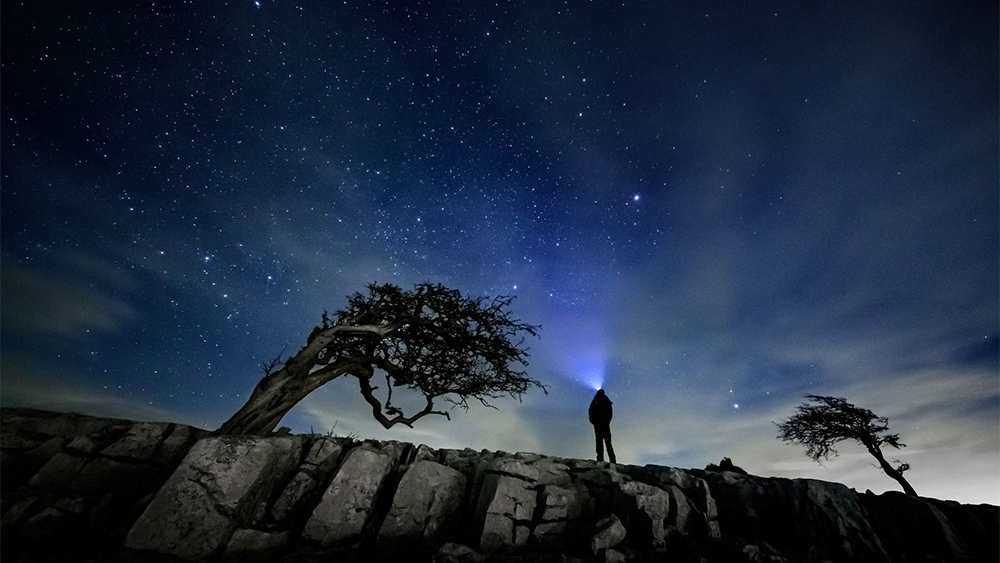 Showcase the wonder of nature and wildlife at the Dark Skies Festivals 2023 – numerous celebrations that explore the dark skies of the South Downs and the incredible nocturnal wildlife that lives there.
Dark Skies festivals are all about discovering, learning and enjoying the dark and the stars. This is done through a manner of activities, including cycling, running, caving at night, stargazing, or taking part in a daytime event, learning more about star constellations or making a rocket.
Dark Skies Festivals 2023
Northumberland 10th anniversary (September – March 2024)
As England's first and largest International Dark Sky Park, Northumberland will be celebrating its 10th anniversary from September 2023 to March 2024.
Exmoor Dark Skies Festival (13 – 29 October)
There will be a host of events for families, amateur astronomers and everyone who feels inspired by the outdoors and the night, with events spread across the National Park.
North York Moors Dark Skies Fringe Festival (27 October – 5 November)
The fourth Dark Skies Fringe Festival, is a great opportunity to expand your knowledge, start your stargazing journey and truly appreciate the delights of the night.
Find out more information at Dark Skies Festival
SEA LIFE Aquarium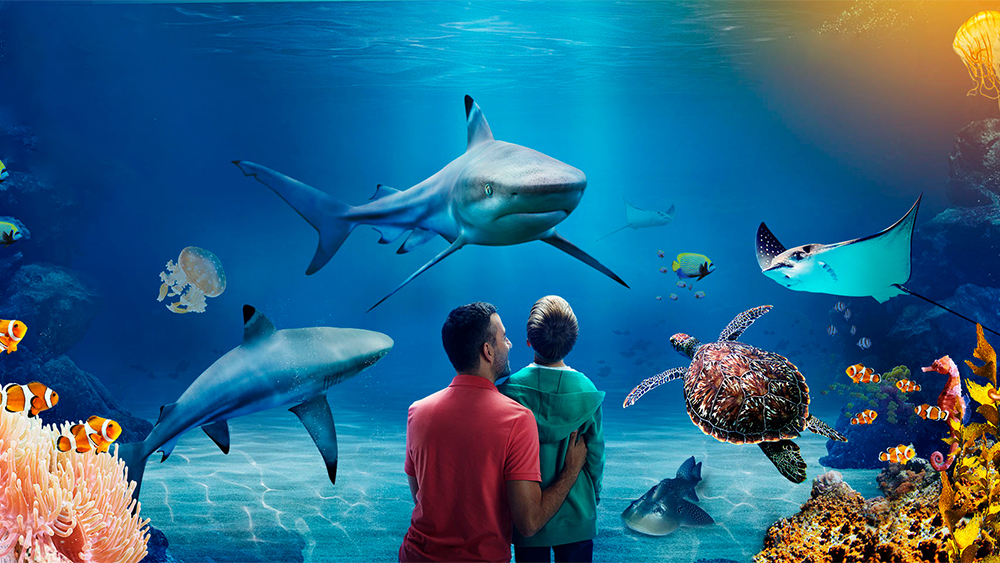 An incredibly popular attraction, immerse those little ones in a magical underwater world at SEA LIFE aquariums.
With locations nationwide, SEA LIFE aquariums are brilliant family attractions with a range of stunning marine habitats and displays. Discover all about the fascinating creatures that habitat our waters, including seals, turtles and penguins, prepare to get up close to glittering scales, humongous tentacles and razor-sharp teeth habitats, from the sweltering tropics to tidal rock pools.
Sea LIFE aquariums are also fun and interactive learning experiences, that are truly a great place to learn more about our oceans, and the incredible creatures that live in them. Enjoy self-guided tours and workshops, multimedia experiences like Shark Mission and Art Aquarium, and much more, all hosted by marine experts.
Find your nearest SEA LIFE & buy tickets online to save on the price of admission
Thinktank, Birmingham Science Museum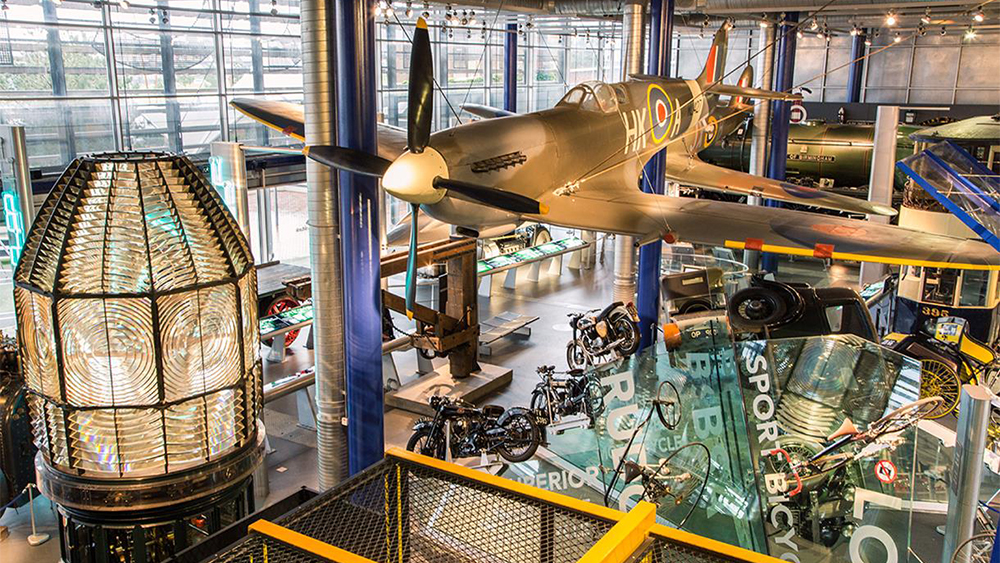 Nestled in the heart of Birmingham city is the Thinktank, Birmingham Science Museum. The perfect day out for all ages, Thinktank is Birmingham's unique and award-winning science museum.
Foster your child's imagination, curiosity, and creativity, as you tour all the museum has to offer. Learn more about Birmingham's rich industrial past and marvel at steam engines, trains, cars and planes from yesteryear up close. Explore MiniBrum, a child-sized mini city, and a 4K Planetarium that will transport you to space.
With all the aforementioned, as well as incredible workshops, events, and shows that require pre-booking, those little ones will discover just how fascinating the world of science is.
Find out more at Birmingham Museums
Snowdome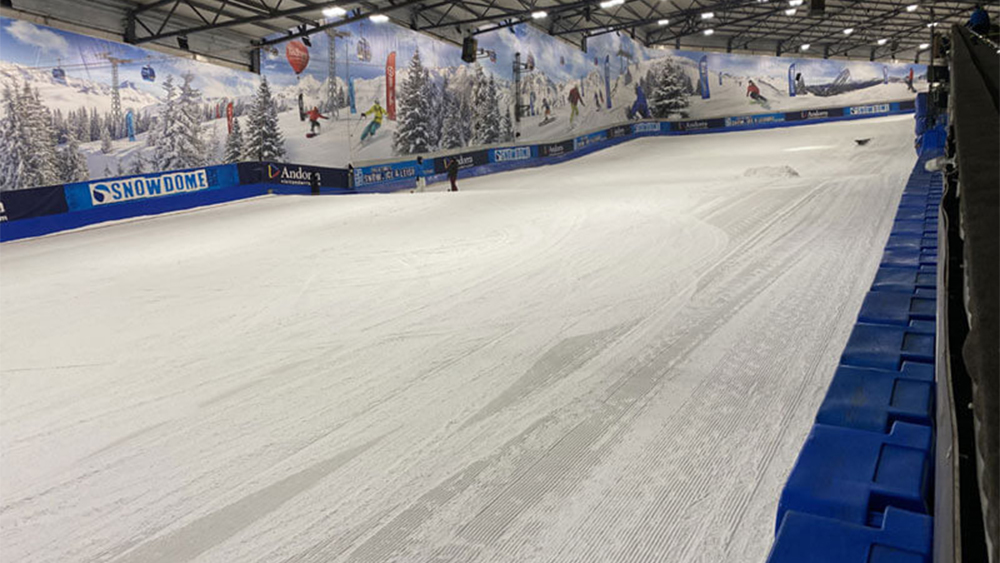 Ever fancied recreating slaloming down the French Alps? Snowdome, an indoor ski slope just in Tamworth, is an recreational indoor ski slope in the UK, packed with adventures for all the family.
With a selection of activities on offer, including skiing, snowboarding and ice skating, there are options available for individuals of all skill levels. Undertake ski and snowboard lessons, ranging from beginner to improver lessons, before you hit the slopes.
For more information and to book tickets, visit snowdome
LEGOLAND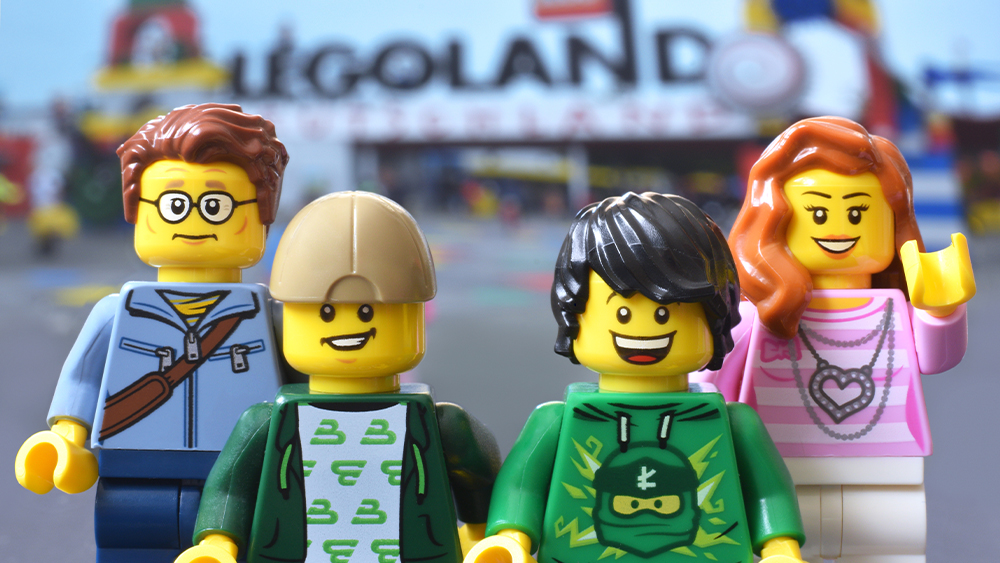 With over 55 rides, live shows and attractions plus a selection of events to attend throughout the year, LEGOLAND® Windsor Resort is the perfect place to visit for kids of all ages.
There are lots of awesome reasons to visit the LEGOLAND Windsor Resort, whether you're looking for accommodation at the Resort, exciting rides and attractions, seasonal festivities or want to enjoy your 2nd Day FREE into the Park – there's something for every LEGO® enthusiast!
Visit Legoland for more information
Cinema Day Out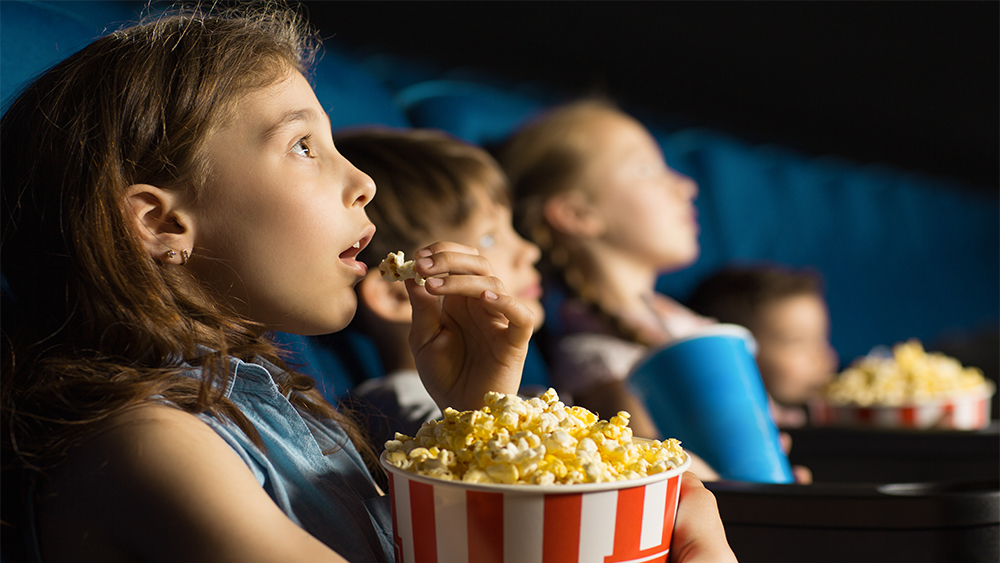 Treat the family to a fun-filled trip to the cinema, with a wide selection of exciting and family-friendly movies that will be gracing cinema screens in the coming weeks and months.
Elemental: Walt Disney Pictures and Pixar Animation Studios film, follows Ember and Wade, in a city where fire-, water-, land- and air-residents live together.
Teenage Mutant Ninja Turtles: Mutant Mayhem: The Turtle brothers set out to win the hearts of New Yorkers and be accepted as normal teenagers. but they soon get in over their heads when an army of mutants is unleashed upon them.
GO WEST tells the tale of two sisters traveling the Oregon Trail, and the hardships they endure by traveling from Illinois to Oregon in the 1800s, during harsh winters, long roads and dangerous dangers.
Find out more at your local cinema, as well as any special half term deals on offer
More Ideas
Entertaining children can also be found in a wide variety of more cost-friendly activities. Immersing them in nature with a daytime stroll, or hours spent nosing through books at your local library, are just two of an abundance of ideas. Why not check your local council website to see if there are any interesting goings-on in 2023?
To see your company in any upcoming features we are arranging please email editorial@hurstmediacompany.co.uk