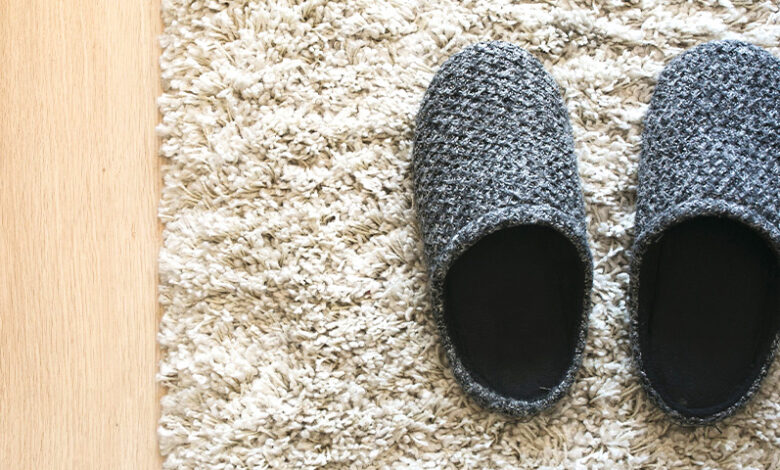 Whether slippers are good for your muscles and joints is a question that Christophe Champs of PODO Clinic and Workshop gets asked a lot. Many people love to mooch around the house in their comfy slippers, but what are they doing to muscles and joints?
Christophe speaks to Checklist of the benefits of wearing supportive footwear, rather than slippers around the house, especially for long periods of time.
Comfort and stability
Ideally, anything you have on your feet for a long period should offer proper support and protection.
The more support your shoes can give you, the less unbalanced and unstable you will be, and therefore the less likely you are to slip, trip or fall. And this applies to any age group. So, choose a pair of comfy shoes for indoor wearing that offer support and then use them as you would a comfy pair of slippers.
Think of slippers a bit like chocolate. Yes really. Lovely but not good for you if you have it every day. The same applies to wearing slippers – an occasional treat only.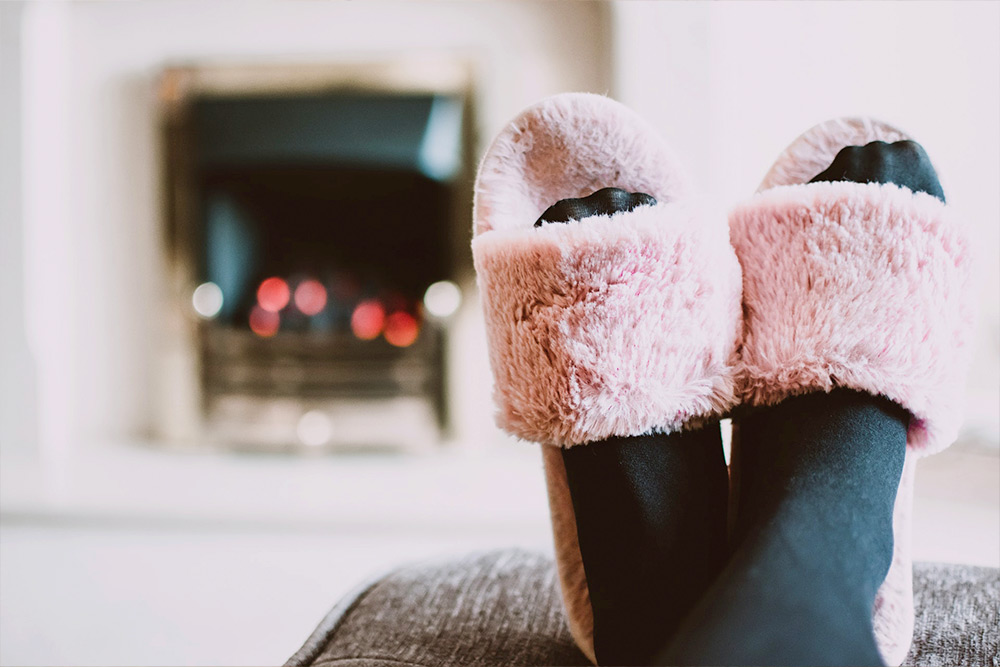 Heel support
With every step you take in slip-on shoes, your toes are forced to grasp the slipper to lift it off the ground and carry it until your next step. This is because your heel is not being grabbed by the footwear. This has an effect on the muscles and joints of the foot.
When the heel is secured within the shoe it helps to lift the entire shoe and carry it forward even as you bend your foot. This in turn supports the foot, and the rest of the body while walking.
Instability all the way up
Your ankles are the most challenged and challenging joints of your body because they connect two small horizontal feet with a tall and vertical body. Any time one of your ankles is unstable, every joint above is impacted. Slippers lack in ankle support.
Overlooking your ankle stability is like neglecting the first impression you'll make when entering a room. Both will leave you with no second chance and things could go wrong. An unstable ankle can drag knees and hips down, in or outwards depending on your body type.
Orthotics and slippers
Orthotics and shoes work together. The firmness of the shoe sole and the action of the laces or Velcro are both part of the foot support that provides you with a better alignment, balance, and overall posture.
A pair of slippers with no heel or ankle support does not strap your foot, and so the orthotics are not wrapped around your heels and arches. Therefore, if you tried to wear your orthotics in your slippers, you would miss out on this snug and pleasant feeling that reinforces the action of the orthotics and optimises their results. And of course, if the slipper has no back – the orthotics will simply fall out.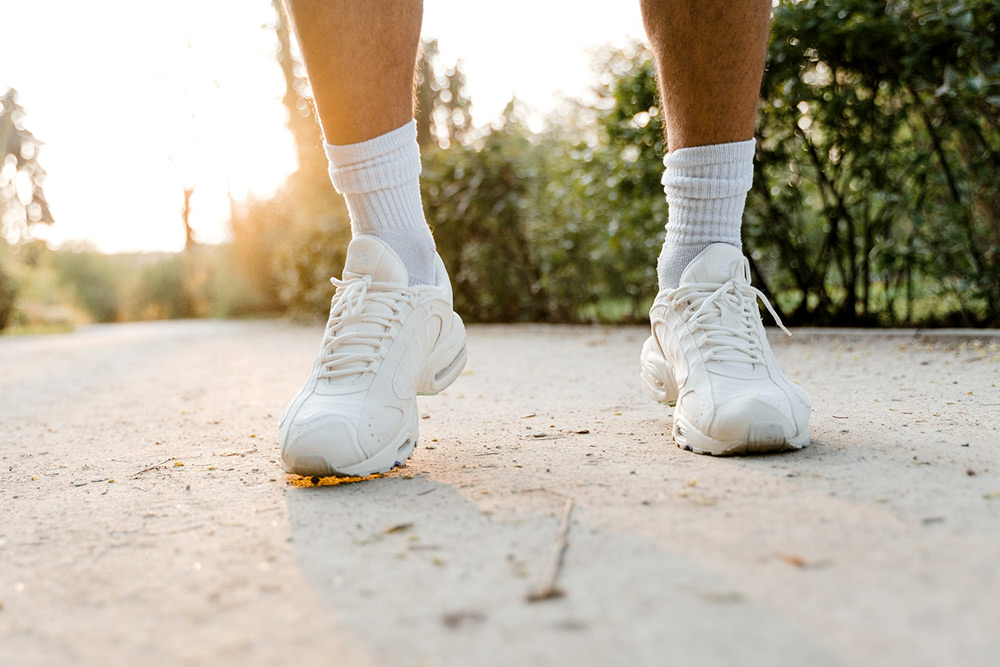 Working from home
When travelling to the office and working with other people, most people wear shoes, not slippers, and this helps to support and cushion the feet. But take this away and swap it for spending the entire day barefoot or with slippers on a hard floor and it begins to have an effect on feet and posture.
Another change is the reduction in walking when working from home. When people walk, they swing their arms, and this helps to take some of the load off the feet. Walking puts around 80% of the load on your feet, whereas stepping in an enclosed space with no arm swing applies 120% of your body weight on your feet.
Slipper alternatives
Start by wearing supportive and lace-up shoes in the house. These should support, protect and cushion the foot. They should stay on the foot as you walk. Remember, shoes are like glasses, they help only if you wear them and only if they fit you well. Save walking barefoot for sandy beaches or your fresh-mowed lawn, and slippers for putting your feet up in front of the TV.
Slip-on shoes are not great if you spend most of your day standing or walking. Indoor slip-on shoes, like slippers, are soft and unsupportive and should be worn sparingly. If you want to wear slip-ons then it is possible to get a custom orthotic sealed to the shoe which will help, but still isn't ideal as you won't get the full lateral support you need.
Some shoe brands do offer more support than others, for example Birkenstock Milano or Kalahari, Fitflop and TOMS, so sandal versions of these are an option. Alternatively, look for shoes with outer soles that are firm, can't be twisted and only bend under the ball of your foot.
And finally, keep your slippers for serious relaxing only, and don't use them for general wear.

To see your company in any upcoming features we are arranging please email editorial@hurstmediacompany.co.uk