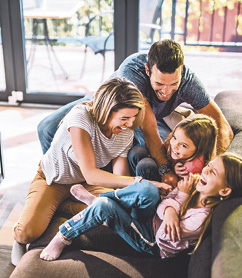 Have you ever had the time to consider what might happen to your family if you suddenly passed away or became critically ill? Would they be able to survive financially and pay the bills without your income?
Getting life insurance will give you peace of mind, with an affordable policy designed to match your needs that pays out a lump sum to your loved ones when you pass away.
A payout will help your family cover expenses such as the mortgage or your funeral, so they can focus solely on grieving for their loss, rather than managing your finances at an upsetting time.
With policies starting at £5 per month, protecting your loved ones doesn't have to cost the earth.
Life Quotes Compare works with the best insurance companies, finding you the best deal
on a policy that's designed for you.
As well as affordable life insurance, they
reward customers with a free Amazon voucher worth up to £200*